"MTV THE GRIND one of my major starts in the industry"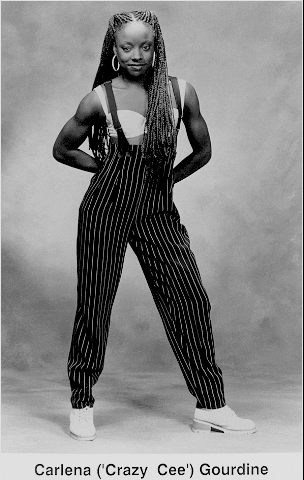 Dance Mogul Magazine caught up with Carlena to find out about her dance history and how she has managed to survive a male dominated art form. Carlena shared her love and passion for the arts and how she transformed her passion and real world experience into helping others. Carlena is humble and thankful for the opportunity to help guide and direct others through her company.
Your Attitude, Determine's your altitude!
Success is only a CLOSE DOOR AWAY, OPEN IT!
GOD ALLOW'S U-TURNS EVERYDAY.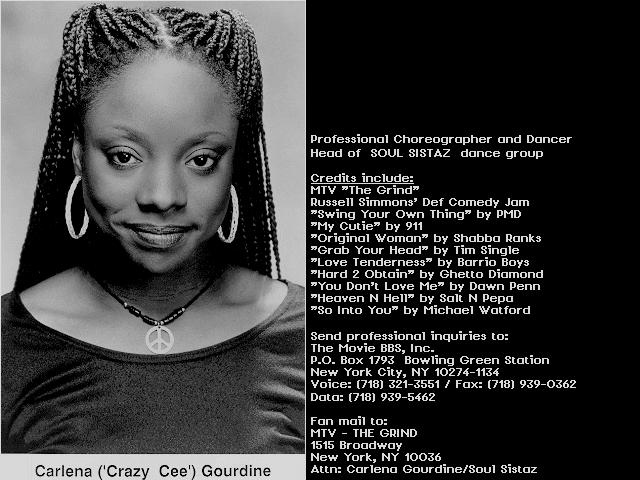 CrazyCee Productions preservation of the urban art culture specializes in proper technique in all styles of dance check out some of our dancers learning divers styles from Lyrical to afro modern & more! Interested in the New York area? Email us today @ [email protected]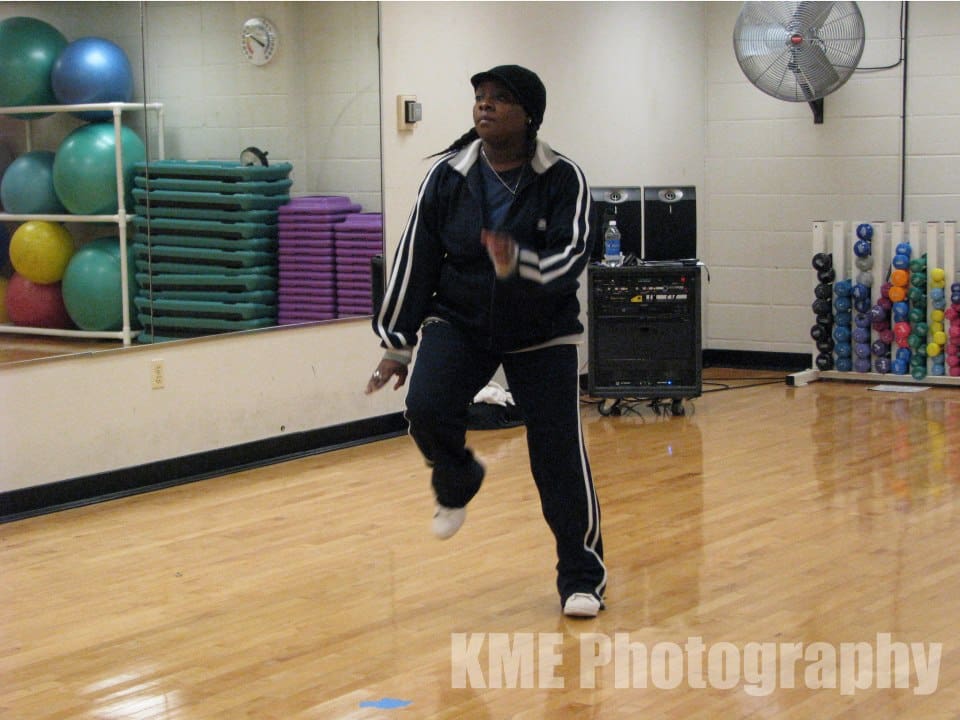 Here is sneak peek last years reel… behind the walls of CrazyCee Productions kids & Teens edition along with our head dancer. At CCP we offer a plethora of opportunity to grow and train properly in the urban art culture. We use dance a form of self expression and hip hop is an outlet for our youth the remove the pressures of everyday life and add focus, determination, dedication & discipline to achieve the same goal! Take a look and set up your audition today to be apart of this interpretive artform that has swept the nation and its proper meaning.
I LIVE LOVE AND FEEL SO THEREFORE I AM FOREVER YOURS HIP HOP!!! 🙂 I LOVE YOU…ALWAYS REMAINING LOYAL No NEW OR OLD…REAL!!! IT'S ME CRAZYCEE N DA PLACE 2 BE!! Carlena "CrazyCee" Gourdine-March 27, 2013: At her photo shoot warming up as she can 25yrs later going strong (FREESTYLE)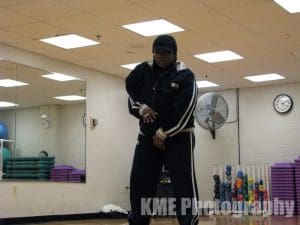 razyCee Productions byway of New York City, we noticed that most magazines post a lot about hip hop i.e.' rappers/emcees but never about hip hop professional choreographers/producers or female aspect of the culture. We've noticed that the media gives a lot of media attention to rappers or emcee's negative & positive but never the artist or team of people behind their videos, move's or stage shows etc. The choreographers who make these artist and give them that shine to set a trend! Such as Missy Elliott, Eve, P-Ditty, Big Daddy Kane, Heavy D, Soldier Boy etc. I can go on and on but you get the point! Well hopefully this will make you see Carlena CrazyCee Gourdine has a voice as powerful as the males in this industry and you maybe interested in writing a story on this phenomenal women now in New York City & Maryland/DC selected areas offering her services and world re-known expertise in her field of hip hop!
Slogan: "CrazyCee N Da Place 2 Be" AKA Ms.Carlena "CrazyCee" Gourdine professional choreographer to many artist, live shows, concerts, commercials, TV shows & much more! Ms. Gourdine is also a producer, artistic director, entrepreneur, mentor, humanitarian & hip hop activist for proper education in the urban arts. She has a non-profit organization entitled "Soul Sistaz En Company" (non-profit) which she dedicated to At risk girls & youth this is teaching them a sense of self worth, value, proper guidance, self respect, dignity, focus to achieve a goal, setting standards, pride & wisdom to know the difference. This is all done through forms of urban art culture, dance, arts & crafts, street musical theater, vocal training, poetry club, workshops & much more has been provided & offered in the NYC/MD/DC/VA/TX areas that are requested and we feel it is very much needed. In addition to its proper interpretation of the etiquette & credited technical education. Very similar to Ms. Gourdine's strong belief in discipline & proper technique. CrazyCee Productions presents HIP HOP 101 they way is meant to be presented with proper guidance & education of a mis-informed and sadly interpreted urban culture. We present Professional celebrity choreographer/producer/senior artistic director/mentor & all around humanitarian Ms. Carlena CrazyCee Gourdine by way of NYC now in your city bringing the proper hip hop dance technique & appropriate training in which this craft was born! In her hometown she manage to learn from the pioneers and have a natural ability to master any style of dance she envisions. Ms. CrazyCee Gourdine has over 25yrs experience. Starting in her early teens as a dancer for some of the most elite T.V. Shows/ Artist & Tours to date! She has branched out & created a voice for women in a male dominated industry and art form. This assisted in her decision to create a forum and a backbone for women to be heard as well as seen!
This woman's accolades are phenomenal to say the least, though she worked with many artist and is very visual in the industry her biggest accolades and joy is educating, training, instructing, mentoring & molding her students & many followers to become well rounded individuals in their lives.
Some of her Accolades: MTV The Grind, BET, Russell Simmons Def Comedy Jam, Notorious BIG, Shabba Ranks, Mary J Blige, LL Cool J, Sony Music Studios showcase, Featured in New York Hip Hop Convention, NYC Dance Parade w/ Kool Herc, Puerto Rican Day Parade, The New Yorker, Over 25 news publications, Salt N Pepa, Barrio Boyz, she was the 2004 recipient of the Rosa Parks award for her continued work with her non-profit for underprivileged youth through the arts and many countless world renown artist, tours, commercials, videos and awards she has received her 3 decades in this industry. (See More)www.youtube.com/crazycee34 for live footage of her in action.
If she has touched only one person with her efforts she has accomplished a great portion of what God's plan is for her!
Ms. Gourdine continues after 2 decades to bless others with her gifts of producing, choreography, mentoring and instructing techniques that has proven to be not only needed but now required.
>> Ms. Carlena Gourdine AKA CrazyCee has had the opportunity to work with, train choreograph and utilize the services of fellow choreographers in the industry to date. As she continues to expand her many contributes & business etiquette in the industry and abroad many innovators, motivators & attributes to the urban art culture have joined forces with Ms Gourdine as she speaks out and fights to educate the masses of young people by providing them with a plethora of opportunity, education, outlets & programs they can use as a tool to gain social and economic consciousness of misinterpreted, misused & misinformed urban art culture! Ms Gourdine educates with discipline, dedication & determination!
>> She offers the opportunity that most don't, can't and won't! And that's the truth! Most people can't handle the truth! They have no idea what the truth is, being caught up in the reality TV market and a generation that is constantly bombarded with media false truth, of a culture most don't understand nor have taken the timeout to try to research it properly to understand it. Ms Gourdine strongly believes that in order to know where you're going you need to know where you came from!
>> Ms. Carlena CrazyCee Gourdine goal is to create a powerful movement that not only educates, motivates but also pro-creates while giving birth to a new generation of historians along with knowledge seekers for the facts. With her outstanding success rates, she is a master at paying it forward and believes it starts with us, if we don't set the record straight of our over 40 year traditional culture and it proper meaning who will?
>> Ms. Gourdine feels that dance has always been the ties that bond us,with over 30 years in this cultural she is great asset and has attributed to minority's inner city problem, issues and circumstances. This movement gave birth to a new morally conscious generation and this is known to many today as HIP HOP! It's now embraces all over the world, nationally & internationally becoming one of the most lucrative entities, art form and self expressive cultures in the universe today! Being born in the early 70's Ms Gourdine was blessed to be able to watch this infinite art form unfold and be able to understand and interpret it the way it was intended for us to grasp it! Ms Gourdine was fortunate to intake it as a cultural conscious weapon of strength, knowledge, power, wisdom, truth, struggle, achievements, awareness, racism, pain, triumphs & proper news for an about us along with hearing & seeing others that look like us! Now becoming a billion dollar industry Ms. Gourdine had been blessed and fortunate enough to comprehend and appreciate her urban art culture to also share it with others who are not as fortunate to understand it's meaning, power & gift to the world Hip Hop has given us a sense of freedom and free speech and self expression!
She has also been featured in current publications nationally & internationally in addition to over 20 newspapers, she is featured on several radio shows as well as Co-Host with legendary BusyBee on WPBRADIO.com as a legend in her field currently and done several talk shows, magazines and much more! Though she worked with many countless artist and is very visual in the industry her biggest accolades and joy is educating, training, instructing, mentoring & molding her students & the masses to become well rounded individuals in their lives.
To set up an interview or come to the studio in which she will be offering her workshop services please contact us asap.
To contact Ms, Gourdine [email protected]
For bookings
Contact:
Ms. Carlena Gourdine AKA (CrazyCee)
http://www.crazyceeproductions.com
(888) 902-1965
CCP