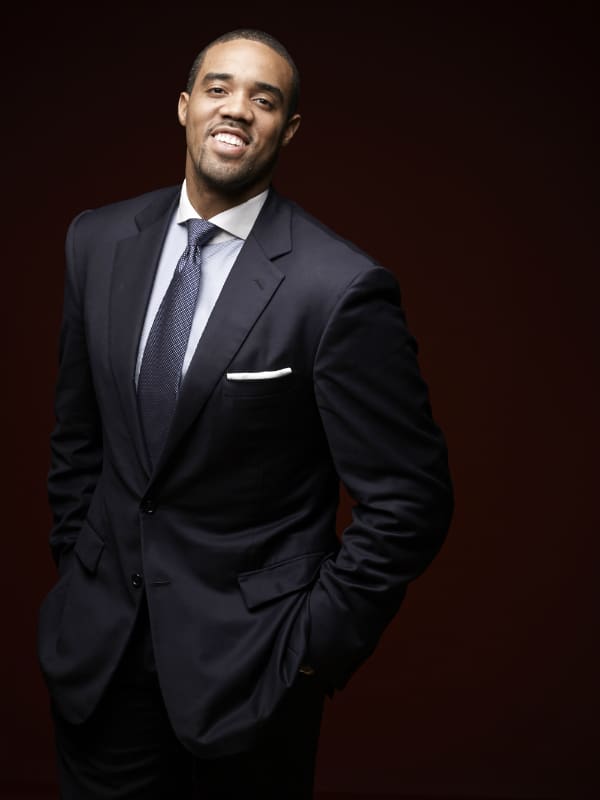 Dance Mogul Magazine has learned over the years it's only so much you can preach to the younger generation in terms of getting them to want better for themselves. We have learned in some cases it's better to just show them, especially the youth in poverty-stricken areas that can't see past the daily obstacles in front of them. We were honored to catch up with Gerard Barrett, the Founder and Managing Principal of PrimeLerner Companies, a private real estate investment and development company established in 2006 and located in Newark, NJ, Gerard Barrett is following in the sturdy footsteps of his grandfather, who built homes in upstate Newburgh, NY.  Even as a youngster, Barrett wanted to own and invest in real estate, and it hasn't taken him long to bring his intention into reality. Born in Brooklyn and raised in Newark, Barrett enjoyed a varied school experience, attending a public school (Piscataway High School in New Jersey) and a private boarding school (Notre Dame Academy in Virginia) prior to his Ivy League education at Columbia University in New York City, where he received a B.A. in Economics.
Fascinated by the creative aspects of real estate – those of restoring areas, transforming looks and solving problems – Barrett began his real estate experience while still in school, acquiring his first piece of real estate at the age of 20.  He continued to work toward his real estate dream and created his company, Barrett Properties & Co., in 2006.  Then, in 2012, he tweaked his company's identity to a more personal one, to that of being PrimeLerner Companies.  Barrett's company's name is significant, in that he is in his prime, at the top of his game and Alfred Lerner Hall is an architectural gem of a structure located at his alma mater, Columbia University.  It's natural light both awed and impressed him, becoming a favorite in his design arsenal.
Barrett, who also enjoyed an impressive athletic career while at Columbia, playing varsity basketball there, appreciates varied styles of architecture, ranging from classical to modern.  He has seen glowing examples of stunning architecture through his worldwide travels, to locales such as France, Monaco, Dubai, Thailand, Australia, London and more.  He relishes in buying distressed real estate and creating an architectural masterpiece.  He is thoroughly involved in the design and execution of his vision for each new acquisition.
PrimeLerner, which began without employees and has grown to a current staff of 6, operates primarily in Northern and Central New Jersey at this time; however, expansion to other areas is definitely on Barrett's radar.  Beginning at the ground floor with no portfolio to speak of, PrimeLerner now manages an impressive $8 million in assets.  Barrett is bullish about his hometown of Newark, its improvements and its potential for an even brighter future.  He feels that it's a city with tremendous upsides, housing several key industries.  Through his work, he is having a hand in improving the quality of Newark, by creating prime housing and commercial spaces in its communities.
A member of the New Jersey Chamber of Commerce, Barrett is building a solid foundation for his real estate legacy with his outstanding, reputable work, consistently delivering exceptional returns to his investors.
A well-rounded businessman, Barrett is also involved with various charities, such as New Jersey Cares, UNICEF, the Food Bank, New York Needs You and New York Is For Children.  He supports his former AAU team in Richmond, VA (the Richmond Squires), and also helped out as a Hurricane Katrina victim volunteer.  And he has maintained his athletic drive, enjoying regular workouts, including bodybuilding, which he anticipates competing in, in the near future.
The goal of this young business titan is complete self-sufficiency, as witnessed by the fact that he owns the Newark building that houses his company.  He aims to take his company to billions in assets and holdings, to substantially grow and significantly strengthen its portfolio.
If Gerard Barrett's grandfather were alive today, he would probably hand over his shoes to him; he's definitely earned them.
www.primelerner.com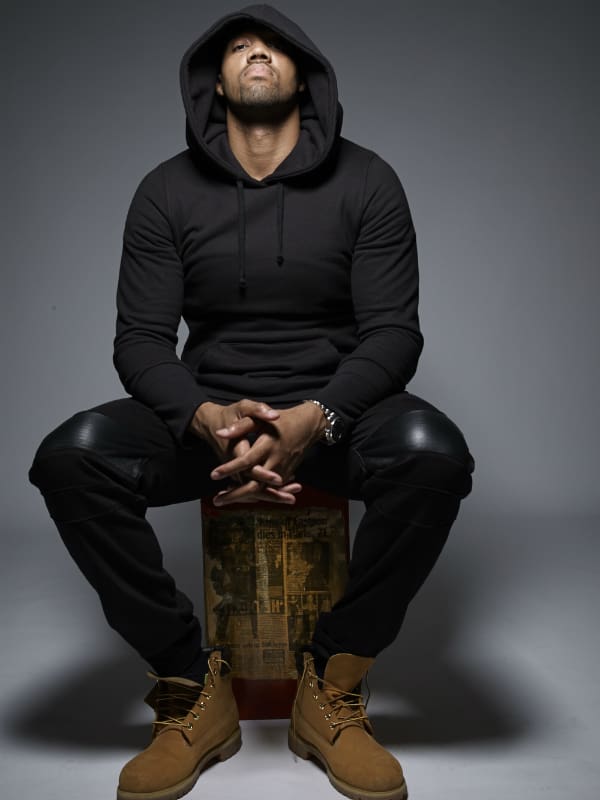 Dance Mogul: How was education and entrepreneurship viewed in your household growing up?
Gerard Barrett: Education was extremely important in my household. From an early age, I learned that education was the key to success and social mobility. I decided that I would take education seriously and I hope to not only pass the same level of intensity to my children but take it to an even higher level.
I learned entrepreneurship from watching both my grandfather and uncle. My grandfather was a Real Estate Developer in upstate New York and my uncle was a computer technician. Through both of them, you will never have true financial freedom unless you dictate your own income- therefore my ultimate goal was to become an entrepreneur.
 Dance Mogul: How did you prepare to take the necessary steps to start your own business?
Gerard Barrett: I prepared early without even knowing exactly what I wanted to do. I began networking in high school without even knowing. I also took unpaid internships, where I would sacrifice time between studying and athletics to soak up any knowledge I could with different companies.
 Dance Mogul:  What would you encourage a young person to invest in during this economic climate?
Gerard Barrett: I think the most important investment a young person can make is in themselves. Take the opportunity while you don't have a lot of responsibilities to take that unpaid internship, spend the day with your uncle who fixes elevators and learn as much as you can. You never know what random knowledge will help you in the future.
Dance Mogul: What do you know now that you wish you knew at 21?
Gerard Barrett: I don't look at life quite like that. I understand that everything is a learning experience and appreciate each learning opportunity that I experience.
Dance Mogul: What are some of the hardships of running your own business?
Gerard Barrett: As a business owner I basically have no days off. I am on call 24/7 for my business and making sure it is growing and being run to the standard that I would like. As a business owner, you have to love what you do because it does become your life.
Dance Mogul: What are your views on making investments outside of the US, like in Africa?
Gerard Barrett: I am open to any opportunities in this free world. I will never place a limit on where I decide to invest.
Dance Mogul: Where do you see yourself and your business in the next 10 years?
Gerard Barrett: I seek to grow daily in some way. Over the next 10 years, I see my company as being a household name as far as being a development company and philanthropy efforts.
Dance Mogul: Is there anyone you would like to thank for helping you on your journey?
Gerard Barrett: I would like to thank my family for being a consistent foundation in my life and always being my sounding board for ideas. I would also like to thank the many mentors that have helped me along my journey. I hope to help others the same way in the future.