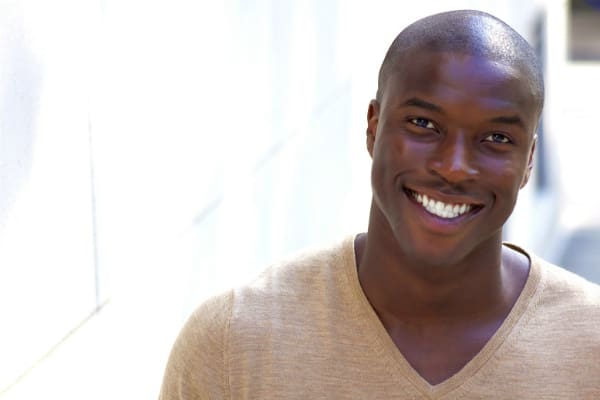 Victor Sho was born in Lagos, Nigeria and was raised in the Bronx since the age of two. Victor was raised in the birth place of Hip-Hop, the Bronx, and still resides there today. He started training as a dancer with a Hip-hop Dance crew called 730. It started as something done all for fun but grew in to a life career. Hip-Hop dancing opened doors of opportunities for me in many other areas of entertainment and Fashion. After graduating Lehman College with a degree in Pre-Medical Biology, his original aspirations of becoming an orthopedic doctor were altered when he decided to take his choreographing, dancing, acting and modeling talents to a professional level.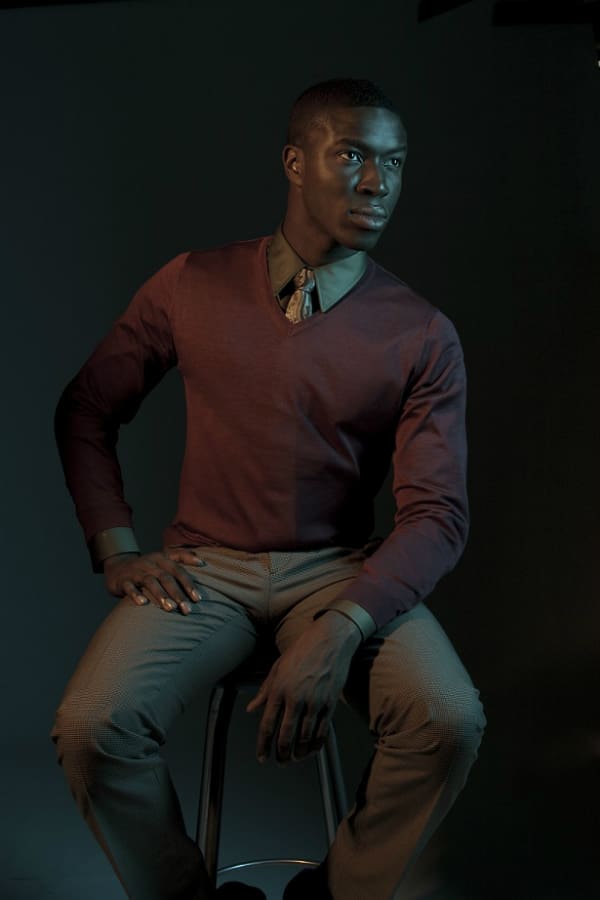 As a choreographer, Victor's work with The P.L.A.Y.E.R.S. Step Dance Company has been featured on Americas Got Talent, NACA step tour, and 106 & Park. He has also worked on industrials for L'Oreal Matrix, AT&T, US Bank, and Tracee Ellis Ross' Fashion Forward Event. In addition Victor has choreographed for commercials and videos for the GMHC (w/ Bank of America), Chrisette Michelle, Bella (of Fire and Reason), and Nynewest to name a few.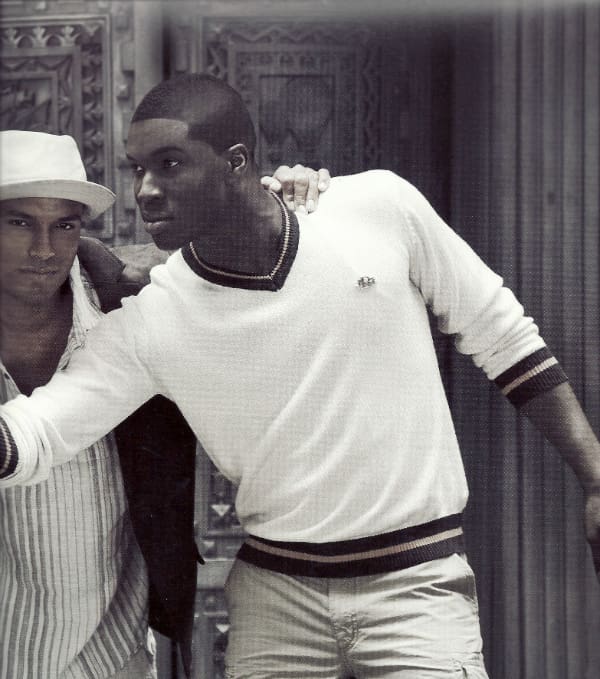 Victor's talents as a dancer has led him to perform in commercials and industrials for Old Navy, Bloomingdales, Crest, Oral B, Samsung, Jamba Juice, Target, Moncler, Tommy Hilfiger, and Hermes. He has worked on Madonna's "Give Me All Your Love" video featuring Nikki Minaj and MIA. His tours include Crystal Water's world tour and Alicia Keys, Keys in A Minor tour. He has worked on Comedy Central as a principal dancer in skits with Steve Carell, Stephen Colbert, and Jon Stewart. Victor has been featured on SNL several times as a principle dancer. His most memorable roles were in the series with Jason Segel and the Black Swan Showcase with Jim Carrey doing skits with Keenan Thomas.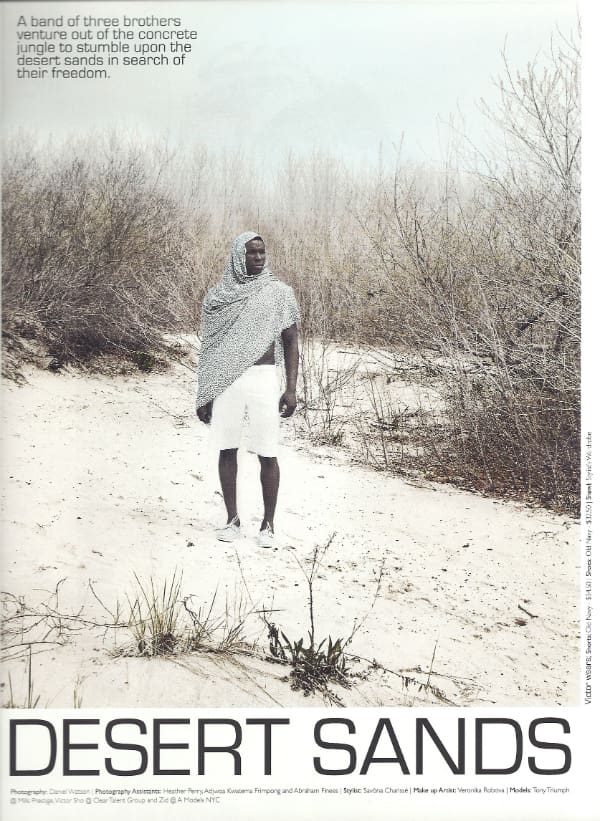 Victor was generous enough to share his journey and his a passion for the arts and also serve as a source of encouragement for the next generation, we are honored to present to you a complete package of arts and education.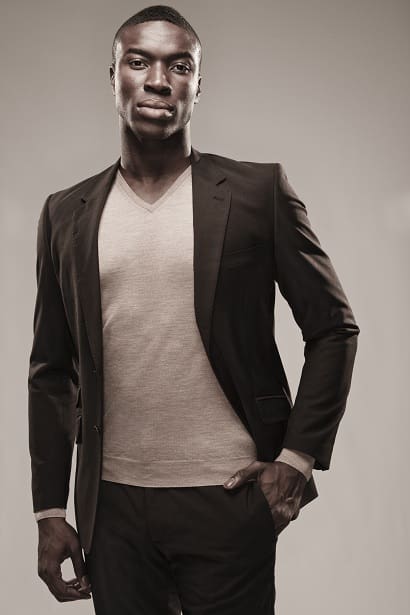 Dance Mogul: At what age did you develop a passion for the arts?
Victor Sho: I have always done something in the arts since I was 10 years old. It began in Jr. High School learning how to play the base guitar, drums, and piano. Then in high school, I played in a rock band, joined my church choir and an all male step team called United Brothers. My senior high school talent/fashion Show was my introduction to the stage as a model and a dancer.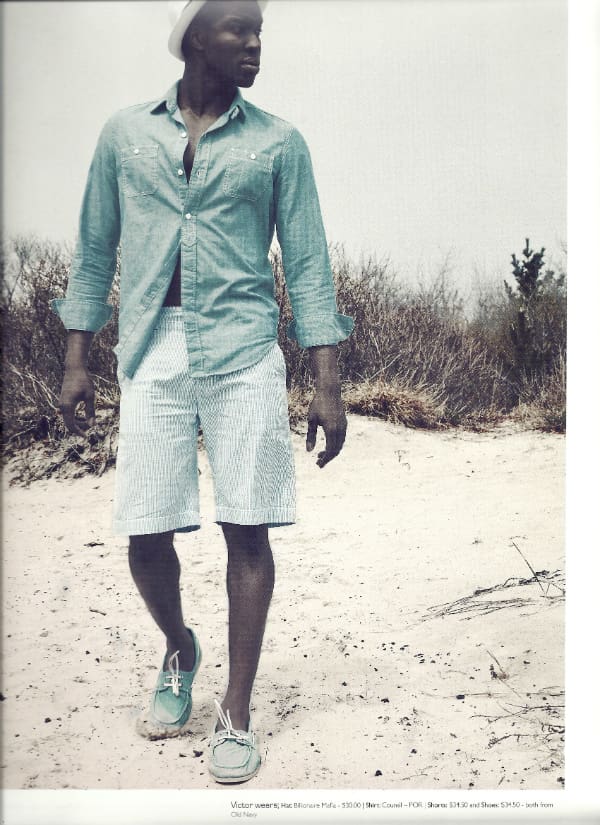 Dance Mogul: Were your parents supportive of you?
Victor Sho: Haha No, their African, nuff said. They didn't want to hear anything about a career in the arts. In my family you were either studying Biology/Pre-med or Nursing. Whenever I told them about a major artist I would be dancing for or a fashion show I was doing, my mom's favorite line was, "Face ya Book". That changed when they saw the check from my first big dance/modeling job.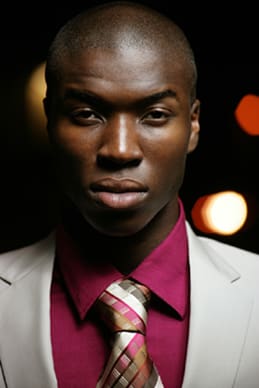 Dance Mogul: How did you balance training and higher education?
Victor Sho: It was actually not bad. Most of my dance training came dance groups and we rehearsed in the night while I had school during the day.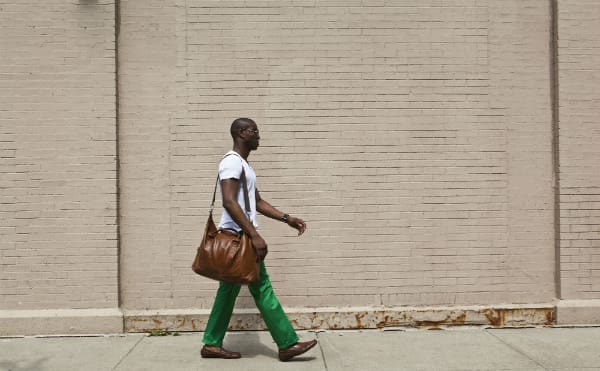 Dance Mogul: What made you not going into the orthopedic field and choose dance and were your parents still supportive of that decision?
Victor Sho: I loved the Idea of becoming an orthopedic Surgeon but didn't really like the process with undergrad, medical school/MCAT preparations and all. However I love what I do in the arts, and I love every aspect of the process, the training, the networking, the grind, and many more things. My mom did not approve of this decision at first, because just like every other parent, she wanted a more guaranteed and concrete career for me. However eventually she began to understand what I do and now is extremely supportive.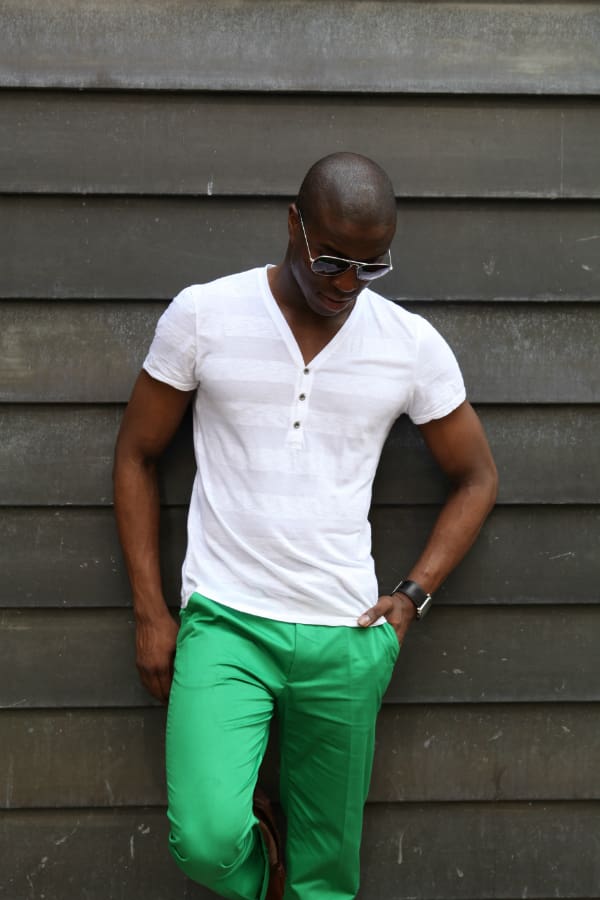 Dance Mogul: What are some of the best opportunities that dance has brought you?
Victor Sho: Through dance I have been able to have the opportunity to do so much more with on camera commercial, print, TV, film, and theater. I booked a national commercial campaign with Old Navy, Bloomingdale's, and Target being that model who could dance. I have danced in TV spots for SNL, music videos with Madonna, Jimmy Fallon and GMA with Alicia Keys, and dance back up for Rhianna. It has allowed me express myself creatively, branching in to choreography and doing commercials for Bank of America, Off Broadway plays at the "La Mama", industrials for At&t w/ Jason Derulo, National Bank w/ Nickelodeon's own Emily Osment, and Cole Haan. Choreography has lead to jobs as a Director for music videos for independent artist like G.Finale and Amen Ra (aka. Bam, a choreographer turned artist).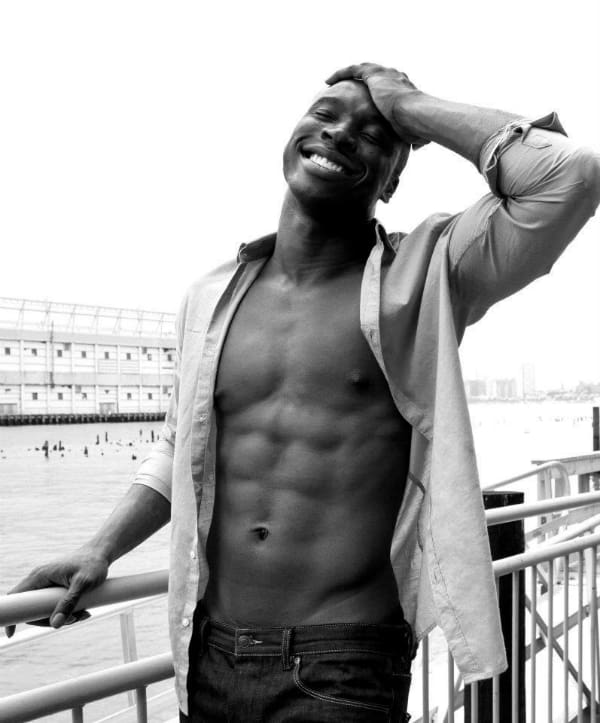 Dance Mogul: What made you get into modeling and what has been some of your best experiences in that venture?
Victor Sho: I did a senior fashion/talent show in high school and that same week got invited to audition for this non-for-profit performance arts program called Teens In Motion. It was sponsored by Alicia Keys and her management at the time called MBK entertainment. Alicia's vocal coach Conrad Robinson ran the program and he hired a gentleman by the name of Jamal Turner to be the model coach. Jamal is the reason why had built such an interest in modeling. Kinda changed my life because it helped me build my confidence not only as a model but as a person. He would test me to see if I could handle any audience. We would be in the street or on a moving bus and he would make me walk the aisle on the bus as if it were the runway.lol.I always thought that was crazy but it made me fearless. So when I was on an actual runway in front of hundreds in an audience I would feel extremely comfortable. I eventually grew out of the stage I was in and started booking jobs. I did runway for Sean John, Roca Wear, Phat Farm, Bogosse, ad.'s for Diesel and Prada. The best experience I have had was in shooting the Old Navy Commercial and a Story I shot for internationally magazine called BHM with the amazing Daniel Watson.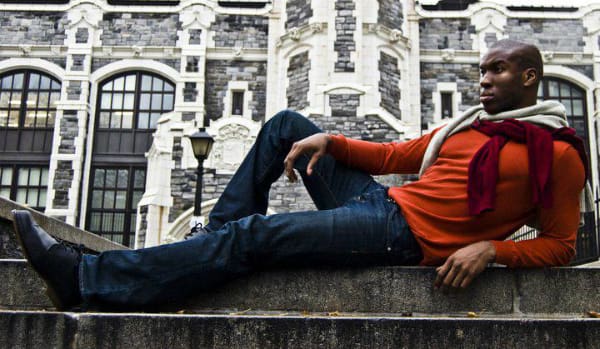 Dance Mogul: If you could do it all over again would you do it the same?
Victor Sho: Nope I probably would be a double major in Biology and Drama, as acting is the end all be all for me.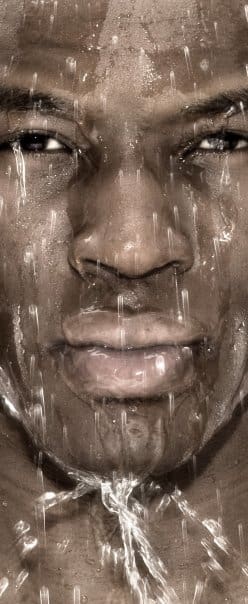 Dance Mogul: What advice could you provide young upcoming dancers and models?
Victor Sho: I always tell people when giving advice that those who are successful were persistent in doing what they do, and stayed on their grind. If you are passionate about something keep doing it no matter what and just know that the money will come. Be business minded and try to find ways to grow not only in your talent through training and mastering your craft whether it be you training as a dancer, actor, or even model working with as many as photographers as you can, but growing in the art of the business of your craft. Understand how to audition, how to Net work and the right time to do it, how survive doing "on call" or overnight side jobs, while still focus on your true passion; your true dream. You learn that as you grow in your career the amount of side jobs you have will dwindle down and the money you make in what you do will increase, giving you more time to put into your career. Soon there will be no side jobs just you and your career. A friend of mine always told me that if you have a career doing what you love to do, you will honestly never work a day in your life.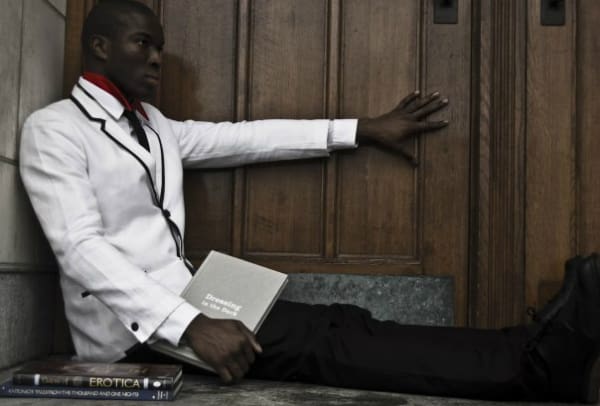 Dance Mogul: Who are some of your inspirations past and present?
Victor Sho: For modeling Tyson Beckford, Andre Brown, Chris Collins, because they are all successful black male models. In reference to choreography Jamal Sims, Nappy Tabs, Rhapsody James, Jermaine Browne, and Luam. In regards to acting Denzel Washington, Jamie Foxx, and Hugh Jackman. Tyrese Gibson was an inspiration to me as well because of his success in modeling and his transition to acting. On a more personal note i guess my biggest inspiration is most definitely my mother. She is the ultimate super mom. lol. For many years she worked 20 hours a day as a nurse aid when we first came to this country. We didn't have much at all but she worked hard to give us somewhat of a normal living. She put my three brothers, three sisters and myself through college. We obviously found jobs to help her make the payments for tuition as well but it was hard for us to help when we didn't have our working papers at the time. It was a struggle but we all graduated from college.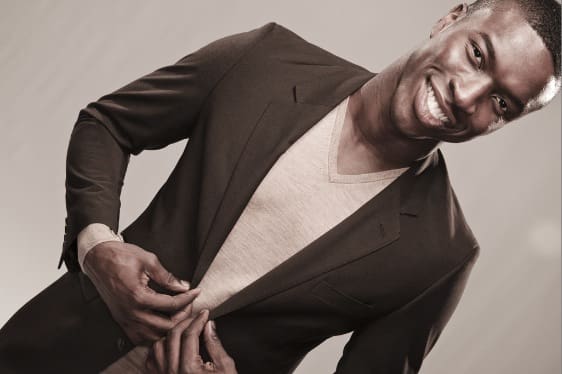 Dance Mogul: What are you currently doing to give back to the community?
Victor Sho: Well I have been a youth leader in my church for over 10 years now and Its always a good feeling to bring dance to my church. I started a dance ministry in my church that did performances at alot of big international conventions here in the states and in Canada. Choreographing performances that always had a message that touched many who watched. It also allowed me to be more involved in the lives of the youth in my church, helping them with brotherly advice on their relationship with God, peer pressure in the high school, sex, choice of a career or curriculum in college, etc. I also started this summer intensive for the Emma Lazarus School of Immigrants called Nu Wave Dance, Summer Intensive series. I set up an 8 week summer intensive that was a crash course in to dance for select students in this non-for profit school. These students were from all over the world. I taught Hip-Hop/Street Jazz and step dance. However I brought in top industry dancers as guest teachers to teach foundations of Hip-Hop like poppin, locking, and Break Dance. Then to help the looseness of it and to help them with grooves I brought in an amazing Dance Hall teacher. Noel Rodriguez taught locking and some poppin. Autavia Bailey taught the Dance hall class.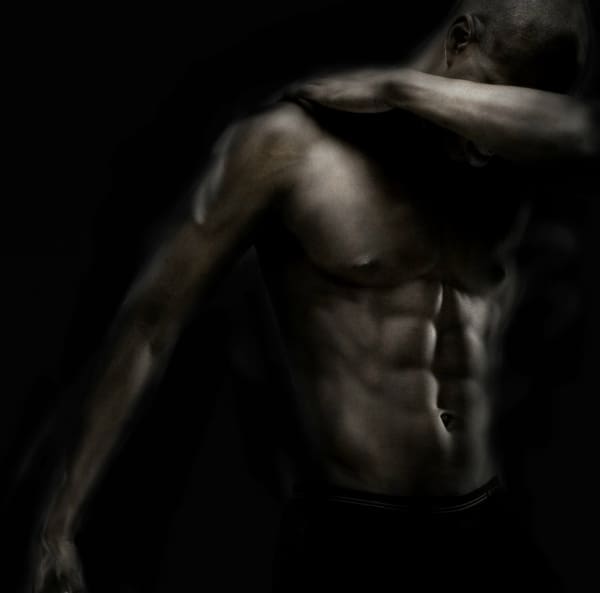 Dance Mogul: Is there anyone you would like to thank for helping you on your journey?
Victor Sho: I would like to thank God and my family. I also would like to thank Shalimar Davis for giving me my first experience in a dance group and my former model coach Jamal Turner for his refinement and guidance.