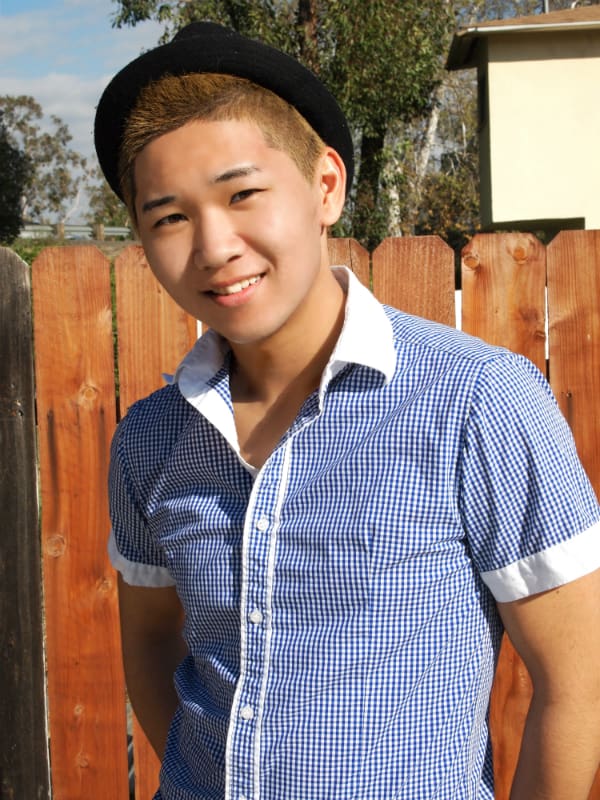 Yasuharu Kawate, born 1990, is a Tokyo native who has always had a strong infatuation for sports and exercise. Yasuharu trained as a professional tennis player until the age of 17 when he began to attend dance classes a couple times a week. Fascinated by western music and exercise, Yasuharu traveled to Los Angeles at the age of 18, where he developed a keen interest in Hip-hop and the local dance scene. This trip left a large impression upon Yasuharu, who after graduating high school, moved to Los Angeles in 2010 to being training his skills and technique as a professional dancer. Yasuharu currently resides in NYC where he continues to train with strong aspirations for improvement while undergoing the application process for an O1 Artist's Visa. Dance Mogul Magazine is honored to present a story like Yasuharu, an international dancer who has the same dreams as everyone else. He was willing to travel across the world to achieve them. If that is not inspiring self empowerment we don't know what it is.
Dance Mogul: What was it like growing up in Tokyo?
Yasuharu Kawate: There weren't many opportunity to learn a lot of different kinds of dance in Tokyo.
Dance Mogul: Do you feel that your training for tennis prepared you for what was ahead for dance?
Yasuharu Kawate: Yes, my mental and also physical strength got really strong, because of the hard
tennis training at school, so that is still helping my dancing now.
Dance Mogul: Were your parents supportive of your dancing?
Yasuharu Kawate: Yes, they were really supportive.
Dance Mogul: Was it hard to leave Tokyo to move to LA?
Yasuharu Kawate: Yes, it was really hard, because it was sad that I had to leave from my family. Also I was scared to jump into a completely different culture that I didn't even know, because I didn't know any English when I was in Japan.
Dance Mogul: Tells us how LA  enhanced your dance career?
Yasuharu Kawate: Working and performing with top choreographers from all over the world help me grow as a great performer.
Dance Mogul: What made you move to NY and has that been a good experience for you?
Yasuharu Kawate: I wanted to train and see more different styles of dance and yes, it has been a great environment to work on my dancing and performing.
Dance Mogul: What was some of your favorite performance experiences and who have you had the opportunity to work with?

Yasuharu Kawate: My favorites were performing in Hollywood's pieces. Also I had opportunity to work with Gigi Torres from LA, and also Neil Schwartz from NY.
Dance Mogul: What advice would you have for young up and coming dancers?
Yasuharu Kawate: Don't forget to enjoy dancing.
Dance Mogul: Is there anyone you want to thank for helping you on your journey?
Yasuharu Kawate: Every single person who I have met.