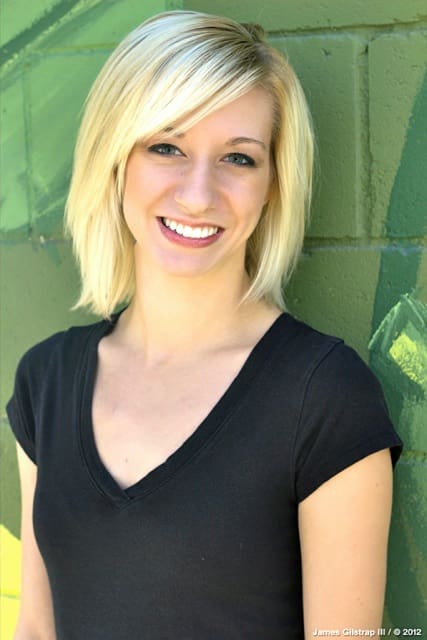 Melissa Sue Anderson originates from Brick, NJ and began her dance training early at The American Academy of Ballet and Standing Ovation School of Dance. As a teenager Melissa Sue spent her time touring nationally with Tremaine Dance Conventions starting as their official Ballet Assistant but soon moved into other styles assisting such choreographers as Doug Caldwell, Desiree Robbins, and Liz Imperio. In 2004 she moved to Los Angeles to complete the scholarship program at EDGE Performing Art Center and signed with top dance agency BLOC. In her professional career Melissa has been blessed with many versatile opportunities including Tokyo Disney, commercials, music videos, and was a featured dancer in the film "The Curious Case Of Benjamin Button." She also enjoys company work and has worked in several companies including BHUMN at the Ballet Austin, Seamless Dance Theater, and JADD Co. She also is a recognized adjudicator for various dance competitions including StarQuest. Melissa's passion also extends to teaching and choreography. She teaches locally in Los Angeles, and also sets choreography for studios across the nation. As the official Ballet and Contemporary Master Instructor for Dance Rogue Intensives, Melissa tours the country inspiring and being inspired by the young dancers of today.  It is that exact reason why Dance Mogul Magazine is honored to present Melissa Sue.  We feel the more we promote selfless spirits the more the youth and even the world has a chance to learn that type of behavior and apply it.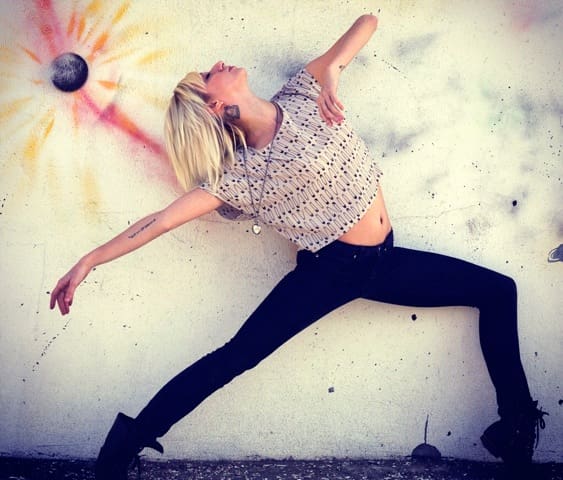 Dance Mogul: When did you discover you had a passion to dance?
Melissa Sue: I started classes at a very young age, and while I always enjoyed dancing I didn't find my true love and passion until I was a bit older. When I was 13 years old I won a yearlong scholarship for Tremaine Dance Conventions. At the time their Ballet Instructor was a fantastic woman named Sylvia Rico. She saw potential in me and really pushed and inspired me to work hard until I worked my way up to being her assistant on tour. Her belief and mentorship in me sparked a passion for dance that was ignited in my teen years and has only continued to grow since.
Dance Mogul:  Who are some of your inspirations?
Melissa Sue: I feel like I am constantly finding new people that inspire me in my craft. In a professional sense some of my biggest inspirations are creative minds like Peter Chu, Ryan Heffington, and Kate Jablonski. I find their vocabulary for contemporary movement to be innovative and their works have inspired me to explore my own movement on a deeper level. As a touring faculty member for Dance Rogue Intensives I am inspired by my boss, Charles Lawrence, who created a unique environment for our young dancers to express and better themselves as dancers and people. I am also incredibly surprised and inspired by the young dancers I teach and come into contact with. Our future professional dancers are amazing and I'm so excited to see the changes they will bring to the dance industry.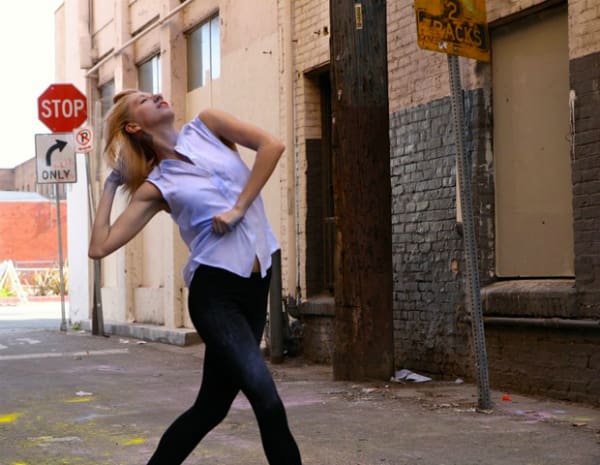 Dance Mogul:  Did your parents support your dancing?
Melissa Sue: Yes! Especially my mother. She has been my rock and support system ever since I was a small child. Even as an adult professional dancer I find the most joy in sharing my successes and consoling in sharing my hardships. She is truly a wonderful being.
Dance Mogul:  Was it difficult leaving NJ to move to LA?
Melissa Sue: NO! 🙂 I was ridiculously excited to leave NJ to start my journey in Los Angeles. I love the East Coast, but my whole life I always felt there was a more appropriate place for me to thrive as an artist. The first time I came to Los Angeles to take class at EDGE Performing Art Center I knew there was no other place to cultivate my career. It didn't hurt that I was already accepted into the EDGE scholarship program, so I was extremely excited to participate in that as well.
Dance Mogul:  How were you able to get signed by BLOC?
Melissa Sue: The EDGE scholarship program provides dancers with a unique opportunity to meet dance agents in LA. At the end of the year the scholarships put on a huge show choreographed, by some of the top names in the industry. Agents from all dance agencies come to see the show and scout out talent. From there we had private auditions with the agents and after the auditions and interviews with several agencies I found BLOC to be the best fit for me at the time.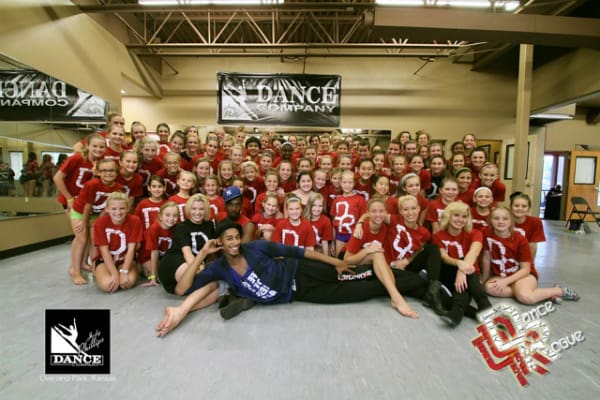 Dance Mogul:  What was it like to work on The Curious Case Of Benjamin Button?
Melissa Sue: It was extremely exciting! As a child my favorite dancer to watch in movies was BeBe from A Chorus Line. Well BeBe's real name is Michelle Johnston and she was one of my first dance idols. She was actually the choreographer for the film and so to meet and work with one of your childhood idols is an experience most dancers can only dream of!
Dance Mogul:  You have been blessed with many opportunities, what are some of your favorites and some of the people you have gotten a chance to work with thus far?
Melissa Sue: I have been really lucky to have a very versatile career. Every "job" I've worked on has in some capacity been a favorite moment. From my teen years on I've worked with some of the top names in the industry and they have all been about as amazing as I could ever imagine them to be.
Something that I never saw happening in my life is having the opportunity with Dance Rogue to teach side by side with some of the most well known names in the industry like Twitch, Lil C, and Ryan Ramirez. You want to say as a professional adult that you don't get starstruck, but I'll tell you sitting at a table participating in a Q&A with Twitch is a surreal experience. You're kind of like is this really happening!?!
Dance Mogul:  Tell us about the Dance Rogue Intensives?
Melissa Sue: A little over 2 years ago I was feeling a little discouraged as a dancer and wanted to start myself on a new career path in the dance industry. I fell in love with teaching and choreography, and while my dance resume boasted a lot of great accomplishments, my teaching resume did not. Charles Lawrence the founder of Dance Rogue decided to take a chance on me as a choreographer and ever since then Dance Rogue has been a pivotal part of my career.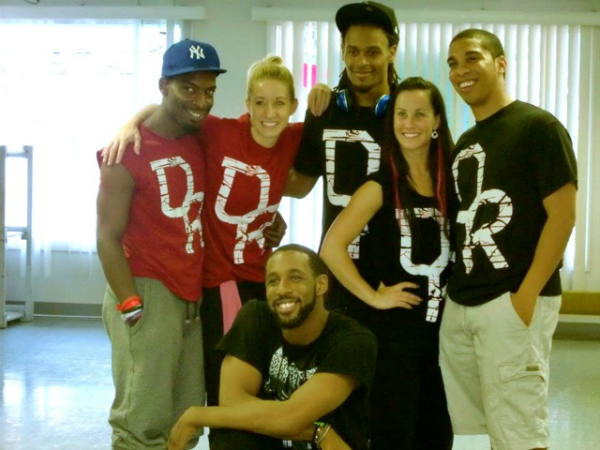 Essentially Dance Rogue Intensives is the answer to the common dance convention. At dance conventions students do get to take from some huge names in the industry, but since there are so many students and studios crammed into usually a hotel ballroom so many kids get overlooked. Dance Rogue works to give students and studios the quality professional classes and faculty a convention provides, but on a more individual scale. We come to studios that hire us to host intensives at their studios working intensively with their students. In a weekend we usually dance together over 20 hours, host an audition with awesome scholarships, and most importantly forge relationship with these studios to get them to the level they want to be at.

Our motto is "Be better today than you were yesterday, and be better tomorrow than you are today" #FreeYourDance 🙂
Dance Mogul:  What advice would you have for young up and coming dancers that want to be professionals?
Melissa Sue: Go for it! Work tirelessly! And believe in yourself! When you are confident in your talents people will be confident in you. It's a crazy industry with huge highs and unfortunate lows, but if you believe in your art and work hard for it you will make your mark in the dance world.

Dance Mogul:  Is there anyone you want to thank for helping you along your journey?
Melissa Sue: I want to mostly thank all my students! Whether they are kids I work with on a weekly basis, or students I meet just to set choreography or teach for a weekend they leave a huge impact on me. At this point in my career everything I do is for the students that inspire me to better myself as a person, choreographer, and dancer.

For More on Melissa Sue and Dance Rouge: http://dancerogue.com/DanceRogue/Home.html