Dance

Mogul

Q + A:
Dance Mogul: When did you develop a love for dance?
Alek Paliński: I was born and raised in Brzesko, a small town in Poland. Growing up there, I wasn't even aware that one could train in dance, let alone make it a career. Things are changing now, but when I was a kid, there weren't any dance conventions or competitions. Without access to any professional training, I just fell in love with dance in a social setting. I always enjoyed attending school dances and parties. I've done a lot of other activities as a kid/teenager (mostly swimming and skiing, both competitively), but moving to music just gave me a different type of freedom. I think it's because there was an artistic aspect to it. Dance allowed expression that sports didn't. I
never thought much of it; I was having fun.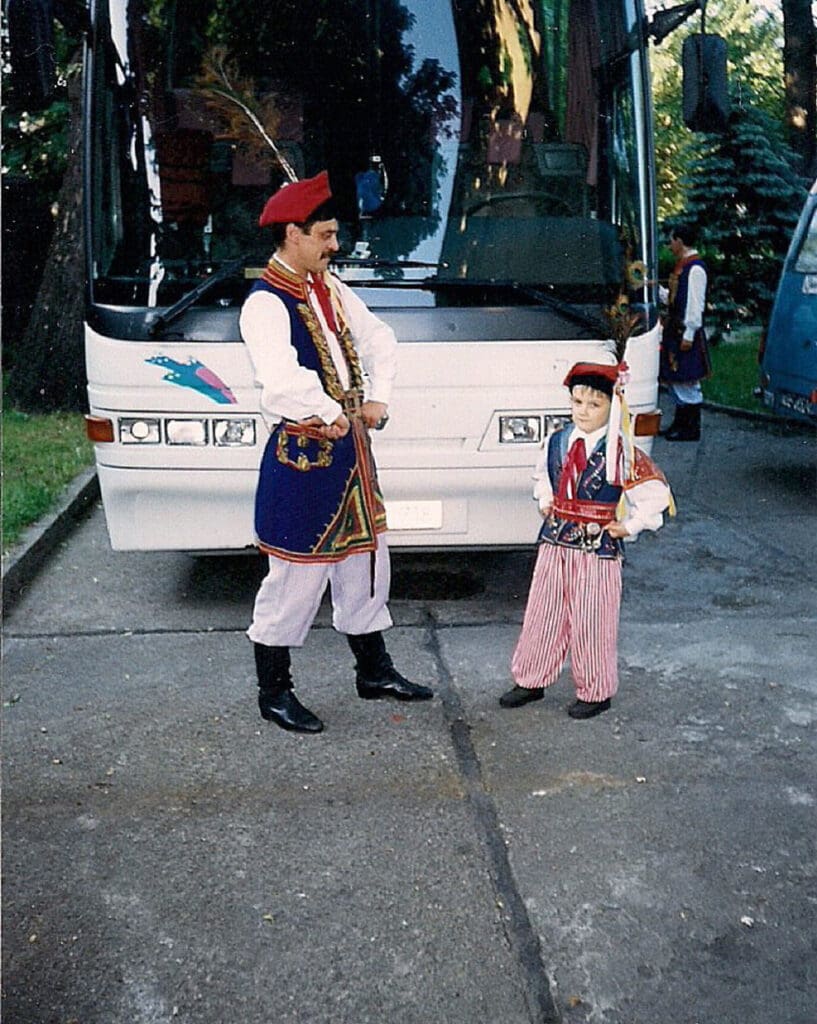 Back then one of the only opportunities for dance training in Poland was ballroom dance. Eventually, the scene developed a competition system and a network of instructors.  I've been going non-stop since I first started.  One day she lost her dance partner and could not continue her training alone; she asked me to join a couple of practices to see if I liked it. I jumped on board and fell in love with it. I became her dance partner, and we competed for the next few years. I loved being able to learn new skills, techniques, and performance, get feedback, and be scored on it. The rest is history!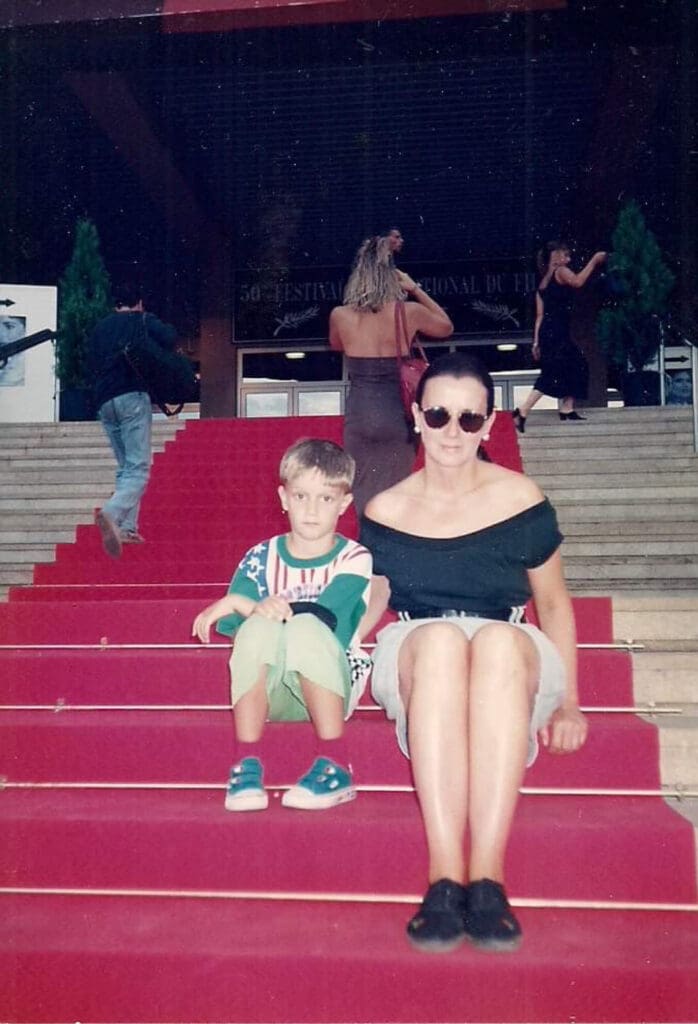 Dance Mogul: How did you develop your work ethic to be progressive and successful?
Alek Paliński: Strong work ethic is something I have my parents to thank for. They were both teachers and always stressed the importance of scrupulousness, reliability, punctuality, etc. They set a high standard for me as a kid, and it carried into my professional life. As my good friend Meisha Lee says – "how you do anything is how you do everything." It's great to see how much work ethic matters and can help in a dance career. It's also surprising to see how many people lack it. Work ethic is one of the main reasons I've been able to work consistently in dance since I first started, never needing a "side job."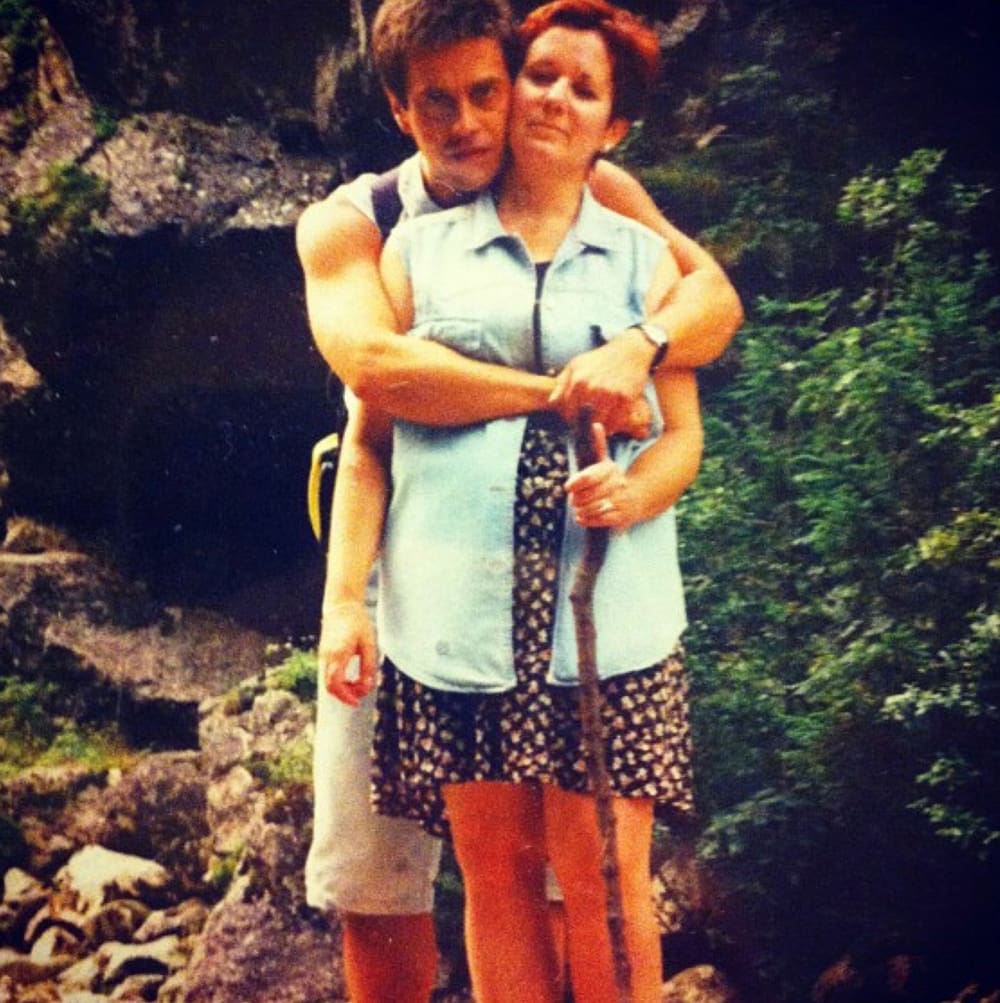 Dance Mogul: Did you have family support?
Alek Paliński: I did. And still do – even from across the world. I was lucky enough to have my parents' support from the beginning. When I started considering dance as a career, their trust and belief in me were great, especially considering we lived in Poland, where there were few opportunities for professional dance work. My parents even helped me financially with my first trip to Los Angeles in 2009, when I came here to train at the famous dance studios: Millennium Dance Complex, Debbie Reynolds, and Edge PAC. That trip kickstarted my career – a year later, I made it to the top three Male Dancers on "So You Think You Can Dance" in Poland. The dream became more apparent and tangible for my parents and me.
Dance Mogul: When did you realize you could be a professional?
Alek Paliński: My first breakthrough and realization came after that summer trip to LA in '09, followed by "making it" on SYTYCD. I was not only exposed to the highest level of commercial dance training in LA. I also saw with my own eyes that many professionals in America were living the dream of successful dance careers. Making it on TV the following year sealed the deal for me. I knew dance was exactly what I wanted to pursue. Though I still had so much to learn before reaching my full potential.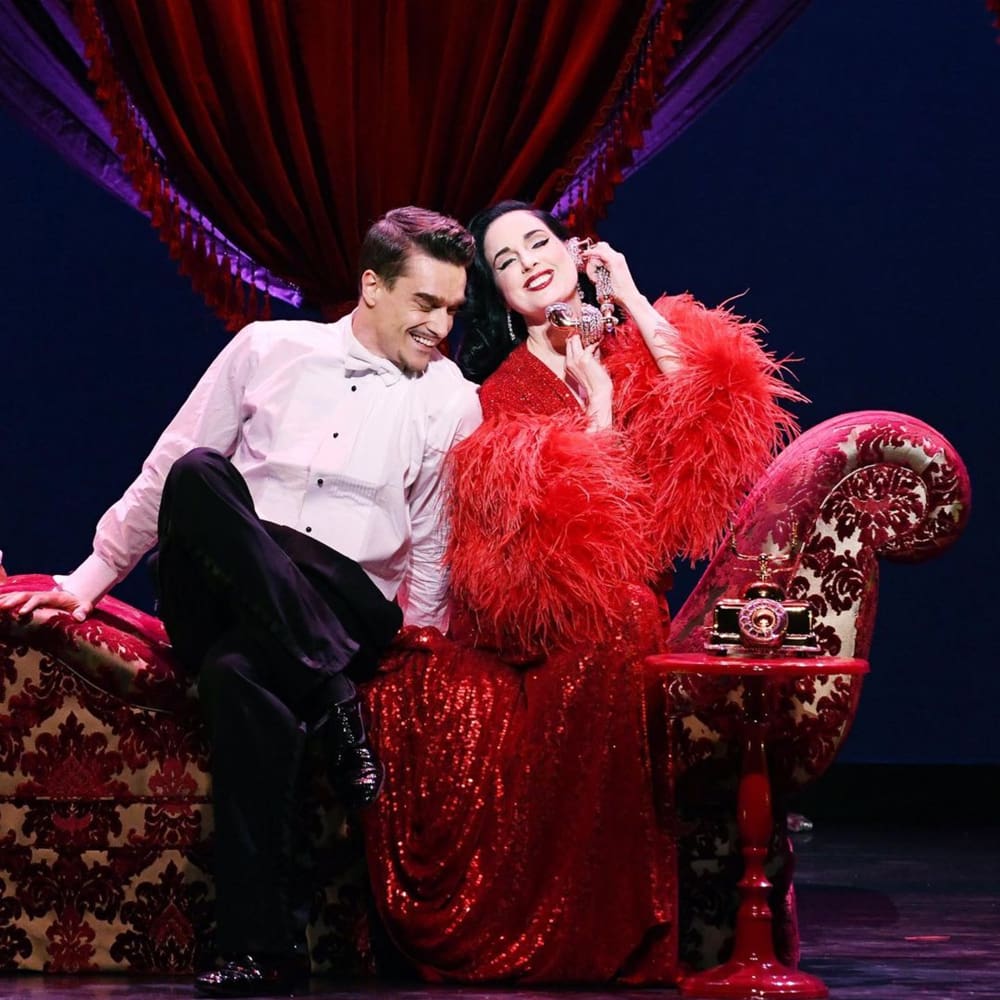 Dance Mogul: What have been some of your most memorable dance moments?
Alek Paliński: Besides being on SYTYCD, one of my first and most memorable experiences was working with Celine Dion in 2012. At the time, I was still living in Poland. A French choreographer, Julia Spiesser, hired me to perform in "Celine Dion, Le Grand Show" (a televised special on France 2) as Celine's featured dancer. It was my first international dance job. Getting to work with a superstar on Celine's level was just unimaginable to someone from a small town in Poland like me. It was one of those early milestones that showed me the impossible was possible. It solidified my commitment to this career even more.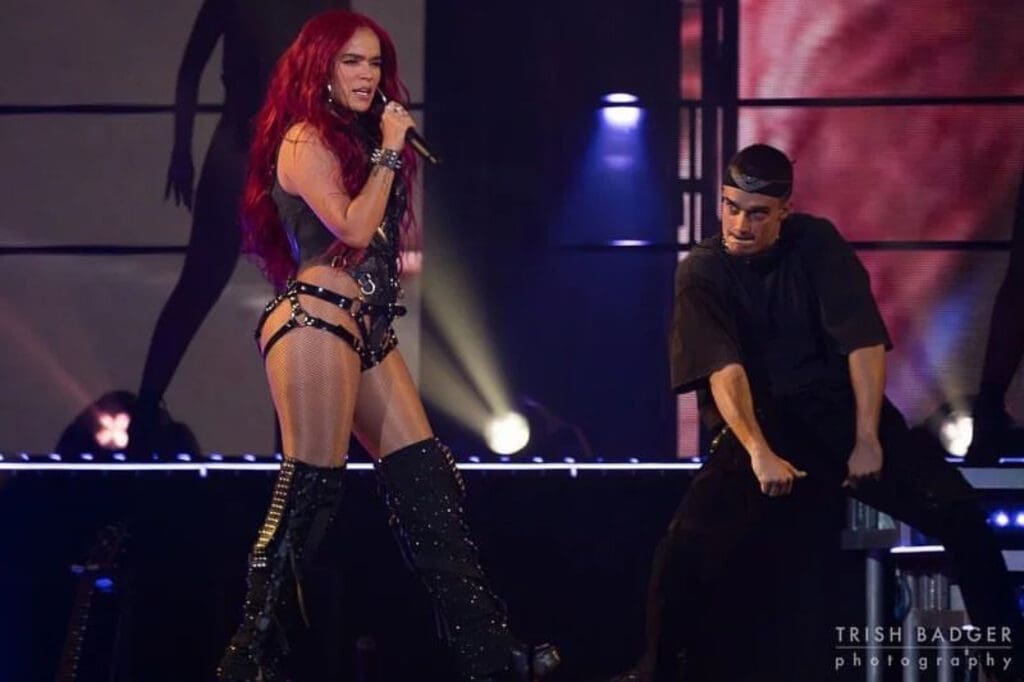 Another one was shortly after I moved to LA in 2015 when I booked a tour with Dita Von Teese as a principal dancer. I was selected from over eight hundred dancers in an audition with the choreographers Fatima Robinson and Adrian Wiltshire. Getting recognized amongst so many professionals, the best of the best from around the world, carried a lot of power – especially since I was still "fresh off the boat." Little did I know this one tour would turn into a multi-year collaboration with Dita, now seven years later, being her principal dancer, choreographer, and creative associate.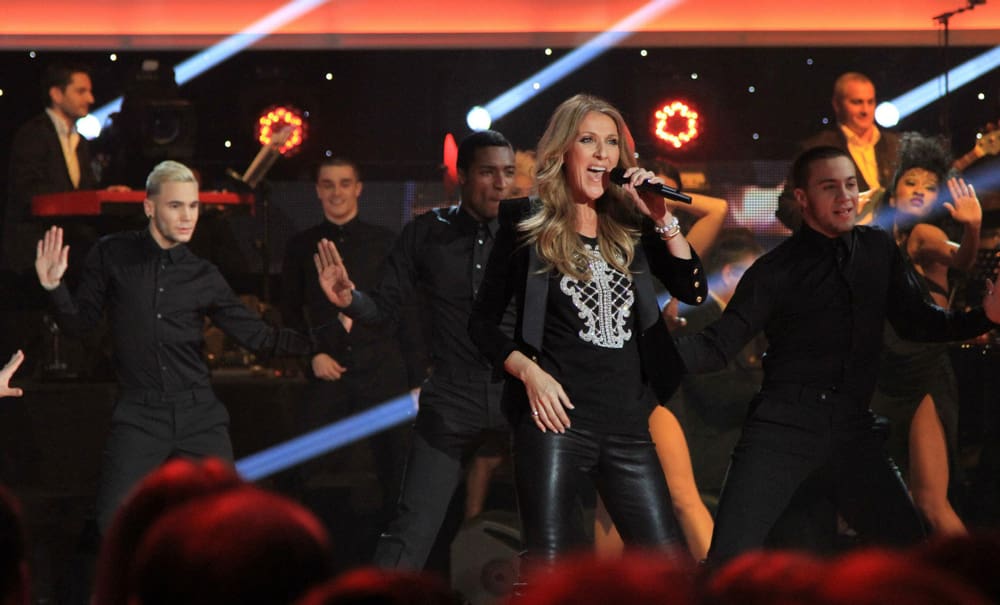 The last and most recent milestone was in September of 2022 when I got an unexpected call with an invitation to join Karol G's North American "Strip Love Tour." I've loved Latin music, including reggaeton, for years and hoped to work with a Latin artist one day. This surely exceeded my expectations. As one of only four male dancers, I got to participate in Karol's massive arena and stadium shows. I danced in iconic venues, such as Madison Square Garden in NYC. It's been a blessing. It was also likely the biggest test in my career so far. Joining the team last minute, I had to learn the entire show material (Ten dance numbers) in one day and perform it in front of thousands at a sold-out Chicago's Allstate Arena. Skydiving gave me less adrenaline than this! I see all three of these events as milestones because each proved to me something important: not only was I on the right path, but stepping outside of my comfort zone was the only way to succeed.
Dance Mogul: How did you survive the pandemic and overall day-to-day of 2020?
Alek Paliński: While a lot of my foreign friends went home during the pandemic, I decided to stay in Los Angeles. From the start, I wasn't too worried about it all and managed to keep some sort of peace. My nature was always to stay busy and look for ways to better myself…I am also a workaholic. The pandemic forced me to get some much-needed rest. However, my need for constant stimulation and challenge pushed me to explore other artistic sides of myself. I've read a lot. Learned a few new skills. I created some dance art online, which I still love to this day. The biggest downside was not seeing my family for three years. I wasn't able to travel back to Poland until December 2021. The last time I went before, that was in 2018. As hard as that pandemic chapter was for everybody, I'll personally cherish some of its moments forever.
Dance Mogul: How has 2020 affected your artistic decisions and progress?
Alek Paliński: I don't think my artistic decisions changed much. But I've progressed a lot – from dance to personal growth. I've been going since I first started at fifteen years old. I always felt like I needed to catch up and make up for the lost time. By the time the pandemic started, I was exhausted. It forced me to rest and reassess. I still worked on my craft as much as I could by free-styling at home, taking some online classes, and coming back to the dance studio in 2021 really showed me how much that break has helped. It created some healthy distance and balance between life and work. A lot of things I've worked on for years in dance finally clicked. I found myself on a higher level as a performer. The Pandemic also helped me rediscover self-worth, self-respect, and confidence, which sometimes got lost during those first years in Los Angeles, competing amongst the best in the business.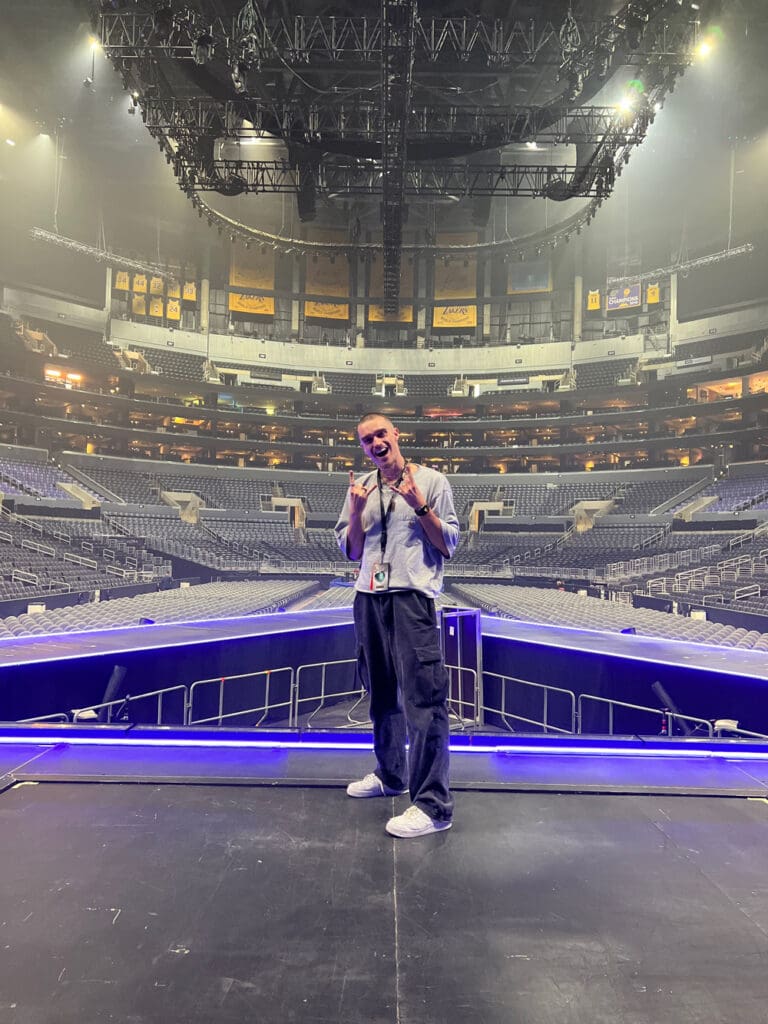 Dance Mogul: What advice do you have for all artists as they return to normalcy?
Alek Paliński: My advice for fellow dancers, choreographers, and artists, in general, is always this: be yourself and trust it. Pandemic or not. We are all different for a reason. I believe it's great to identify what makes us special, sets us on fire, and excites us. At the end of the day, this is exactly what makes us stand out. If we can invest in it, develop it, take who we already are to the next level, and really make it shine… it will give us recognition, jobs, and success for exactly who we are. This feels so much better, and it's much easier than trying to be the best copy of someone else. Don't follow trends if you can be a trendsetter.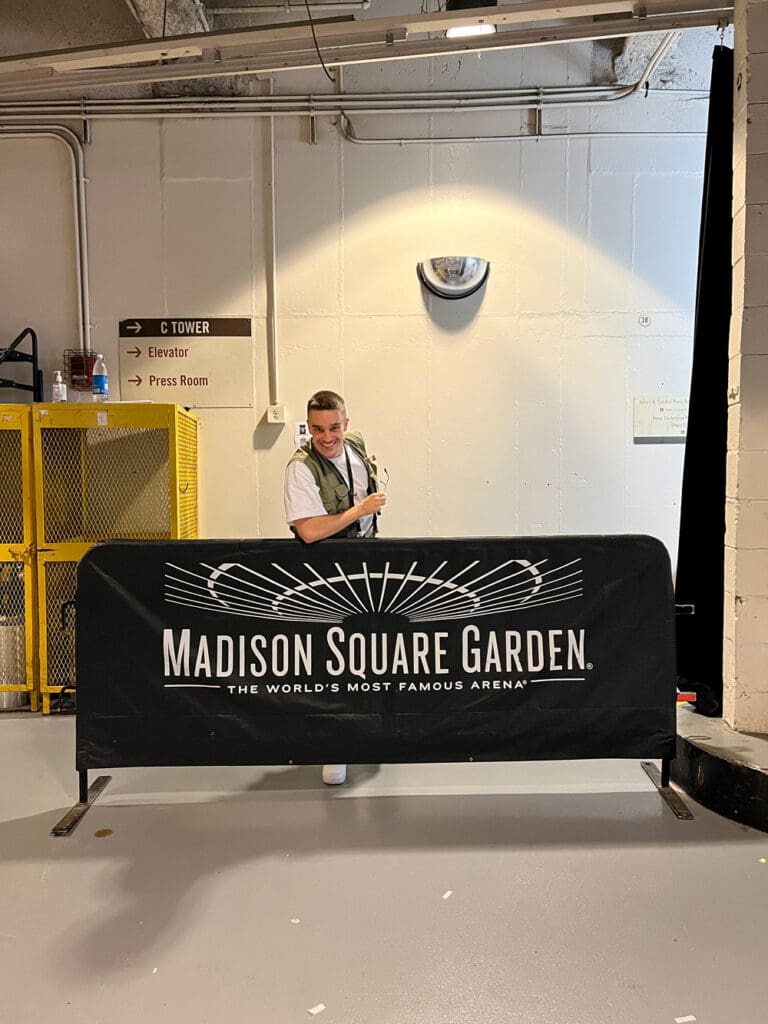 Dance Mogul: What would you like your legacy with dance to look like 20 years from now?
Alek Paliński: I always imagined myself to be a versatile dancer. I think looking at my resume today; this already shows – from choreographers to the types of artists I worked for. I want to continue expanding in this direction and build a truly diverse list. Not just a list of credits but experiences. I want to continue to grow my choreography and creative direction side, too. Twenty years from now, I'd love to look back and see one of the most diverse resumes out there. I'd love to see a story of a guy from a small Polish town who danced in, choreographed, and directed some of the greatest, most unforgettable performances in the industry. I'd also love to one day create a way to help foreign artists from underdeveloped countries, such as myself, through a non-profit or a foundation. Something that would bring growth, training, and career opportunities to these aspiring artists. I'm not exactly sure what this looks like, but time will tell!
Dance Mogul:   Is there anyone you would like to thank for helping you on your journey?
Alek Paliński: There are so many people who crossed my path and helped me on this crazy ride… I'm sure I'll miss some here. I wouldn't be where I am today without them. Starting in Poland: my parents, my best friend Paulina Kędzior, Urbana Chappa, Izolda Sanetra, Kuba Parowicz, Sandra Hajduk-Popinska, Anna Mucha, Ewa Leja, Julia Spiesser, and in the U.S.: Dana Bailey, Melanie Tyler, Clery Moss, Kelly Browning, Taylor Banks, my wonderful team at the McDonald Selznick Associates: Brandon Sierra, Megan Hunt, Nicole Mills, Terecia Baker, Alyssa Renard, Erin Marino and Tony Selznick, Dita Von Teese, Alicia Black, Taylor Bailey, Cali Crawford, Elio Martinez, Susan Giosa, Ruby Pappan, Carolina, and Jessica Giraldo Navarro, Travis Shirley, Tamara Kovalchuk, Latrina and Tyrell Washington, Brian Schulze, Megan Lawson, Dana Wilson, Jeri Slaughter, Denna Thomsen (who gave me my very first dance job in America!), Iga Nowak, Messiah Ross, Amaya Jahmeal, Courtney Darlington, Chad Geiger, Meisha Lee, and Erica Sobol.
Photo Credits: Fiestaban Photography, Julia Lofstrand, Michael Perea, Felipe Orvi
Alek Paliński
https://linktr.ee/alekpalinski