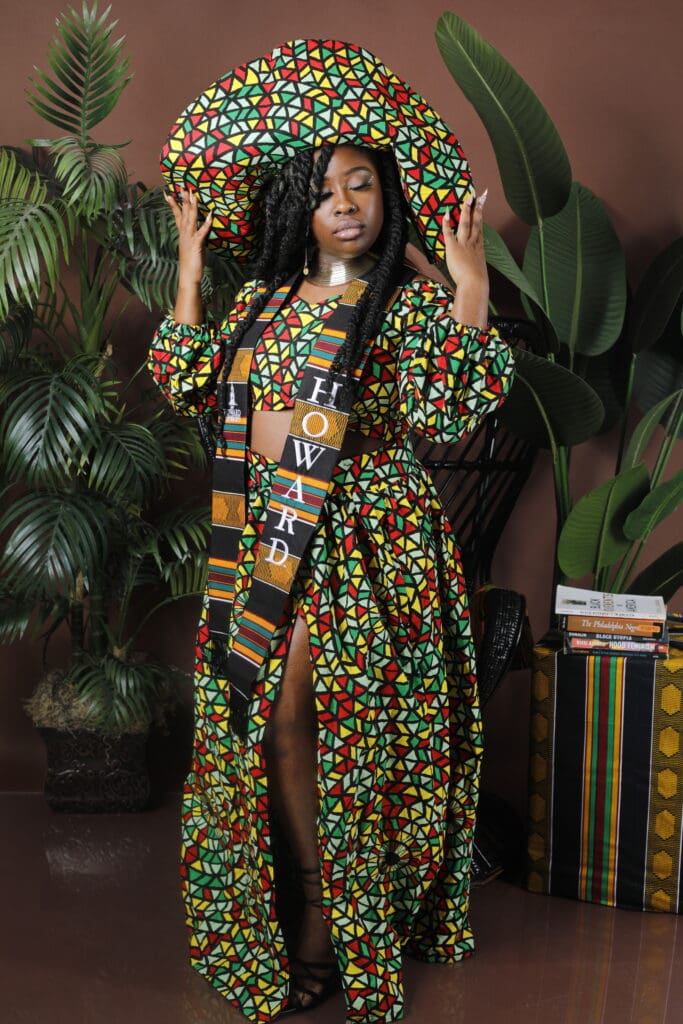 Alexia Pitter was born in Evanston, Illinois. She is a current resident of Maryland and attends Howard University. She is in her senior year and is working toward her Bachelor of Science in Psychology. Her father has been incarcerated since she was three and she grew up in a single-mother household. As she fights for the liberation of all Black and Brown people, she also fights for her father's freedom from incarceration. Lexie can be found participating in local protests, food drives, and community outreach in Chicago, as well as D.C. Her focus is on abolition and the support of the Black Lives Matter Movement. She has worked with the Black Abolition Network, Blck Rising Organization, Black United Front, and YWCA's Empowered Girls organization, a mentorship program for young ladies in the DMV area- and now she is working for FAMM. Whether it is volunteering for the John Walt Foundation, Project Giveback, or Safeshore DC her focus as an activist, poet, and student is not only to give back to her community but to promote black liberation, equality, and a forward-moving justice system. In 2014 she performed her notable "I Can't Breathe" poem at the opening of the Holocaust Museum: Race Are We So Different exhibit. In 2015 she received the Women of Achievement Award.
Dance Mogul: Tell us about your upbringing in Illinois.
Alexia: I grew up in a predominantly Jewish neighborhood. It was a very interesting environment for me. I oftentimes found myself lost in my identity. I was surrounded by people who were labeled as middle class, yet I grew up in a family of immigrants who worked three jobs cleaning houses.  All of my peers relied on their parents to pay for everything, and I was working three jobs at sixteen, including cleaning houses as well. Don't get me wrong, I'm always proud of where I came from because my family never went without. However, it created a huge disconnect between my peers and me at a very young age. I always felt like no one understood me. In addition, my father was incarcerated since I was three years old, and that always made me feel like I was a statistic.
When I spoke to my counselors about my obstacles in life, they always made it clear that "they felt bad for me" or stated how "horrible my life was". I was labeled a delinquent and a pity case by my counselors and teachers since I was thirteen years old. It was hard, trying to navigate so many different worlds and identities at the same time, trying to figure out where I belonged.
Dance Mogul: What was it about poetry that captivated you?
Alexia: I started writing poetry around 12 years old. My mother and I didn't have the best relationship and sometimes it was very hard for us to communicate. Writing was a tool that I used to express myself. I would write a poem/letter to my mom and leave it on her door and she would write me a letter in response. It felt like the most effective way to communicate at that time.
Then in seventh grade, I saw a flyer for the school talent show. I don't know why, but something in my heart told me I had to perform. I remember that day like it was yesterday. I was healing from being sexually abused a few weeks before the talent show, and I wrote a poem about it. I decided to read that poem at the talent show. I felt something that I never felt before. I felt powerful, vulnerable, weak, and strong all at the same time. At some point during my performance, I forgot there was an audience. It just felt like it was just me and the stage going on a journey through trauma. I remember so many of my peers shared their similar experiences and congratulated me on being the winner of the talent show. To be honest, I didn't care about winning. What reasoned with me was that I wasn't the only one battling trauma and that I wasn't alone. A week after the poetry club reached out to me and asked if I wanted to join and of course, I agreed. I eventually would perform and compete at poetry slams such as Louder than a Bomb.
To conclude, poetry is my way of connecting with my emotions and validating my feelings. Poetry allows me to connect with others and become more intuitive. In short, poetry saved my life.
Dance Mogul: Why is it so important that our melanated women's voices be heard at this time in history?
Alexia: My daily mantra is that " I create the change I want to see." Throughout my whole life, so many people told me what I could and could not do. I was told I would never make it to college, that I will always be a delinquent, that I was a lost child, or that I would end up like my father, and at a point in my life, I actually believed it. However, when I began to take the time to heal and learn from my mistakes and most importantly use my voice instead of shying away from it, I realized I was a force to be reckoned with. I went from having a 1.5 GPA and being kicked out of school 2 times, to attending the number 1 HBCU in the world. I've been featured in the Chicago Tribune, Another Chicago Magazine, Voyage Magazine, and the list goes on. None of these things would be possible if I didn't advocate for myself, despite the nay-sayers. Our melanated women's voices need to be heard because if I've learned anything at the age of 26, is that if we don't speak up for ourselves, no one will. It is up to us to fight for what's right and create the change we want to see. It is up to us to love each other and protect each other because only we know what WE go through. It is our time to kick down the door and show them that we have a voice and nothing or no one will change that.
Dance Mogul: What have been some of your favorite movements to be a part of and champion?
Alexia: I am interested in many movements, however, my focus right now is prison reform. As I mentioned before my father has been incarcerated since I was three, I am now 26 and he still has almost 18 more years to go of his sentence. My father made mistakes. He was incarcerated when he was just 20 years old. He is now 45 years old and is still being punished for his mistakes. When the media describes those who are incarcerated, they describe them as criminals and savages who deserve everything they get. However, sometimes the public forgets that these "criminals" are fathers, mothers, and daughters fighting for a second chance. They're fighting to prove to the world that they can be better and make the most of their second chance.
I currently work for an amazing non-profit organization called FAMM (Family Against Mandatory Minimums). My job is to interview returning citizens who have made the most of their second chance and provide resources to families with incarcerated loved ones. You wouldn't believe the horror stories I hear. Some people go months without sunlight or visitation from their loved ones, others die in prison and their families don't find out until weeks after. I want to be clear, I understand that there should be a punishment for those who commit a crime, but at the same time, I do think as humans there should be room for forgiveness and second chances.
My father is my best friend, my therapist, my teacher, and my mentor. Even though he has been behind bars for most of my life, he has always been there. In fact, most of who I am today is because of him. He is the one that taught me about healing from trauma and the importance of giving back to my community. When I was thirteen he made a box of mini hats with words of affirmation to give to our local children's cancer hospital. On other days, he would read the great stories of Marcus Garvey, Malcolm X, and Martin Luther King on the phone. When I was failing math, he sent me a book that taught me how to break down equations. He never misses any birthdays, and he always knows how to say the right thing at the right time.  I have a huge box of letters that my father has sent me since I was three years old and right next to those letters is a stack of certificates that he has received while being incarcerated. To conclude, my favorite movement is the movement of second chances because I have received many second chances, so why shouldn't people like my father receive them too?
Dance Mogul: How are you balancing your senior year as you prepare to graduate and step into the world?
Alexia: Balance is such a subjective term. One thing about me is that I am a go-getter. There is so much change that I want to produce in this world and so many ways that I want to give back. So pretty much, as long as I continue on the path of change while still maintaining academic greatness then I feel like that is a balance. I would admit, that the biggest struggle that I have is balancing being there for others and then being there for myself. Self-care is essential and especially, as a black woman, it could be hard sometimes. At the same time, I have a lot of support so there is always someone reminding me to take a break.
Overall, I am very excited to step into this world, maybe because I feel like my life circumstances have prepared me for this exact moment. In my head, I feel like I've been through a lot up until this point, more than some of my peers. The question now is, what do I do with these experiences? The answer is: to make a change while maintaining my ambition, empathy, and most importantly my identity in the next steps of my life.
Dance Mogul: What advice do you have for the upcoming activist and social justice leaders?
Alexia: My advice for the upcoming generations of activists and social justice leaders is to never sell yourself short. In our community, people often give off the impression that you need to be "successful" or reach a specific financial goal in life in order to give back. That is absolutely untrue. As humans, we have the ability to give back, even in the smallest forms. Whether that is paying for someone's meal, sitting down and asking what people feel, or even creating your own organization. There is no age limit for giving back. I remember I used to use my family's food stamps to buy groceries for single mothers during COVID and then I used their food stamps to buy food for the homeless for Thanksgiving. At that time, I was working at Chuck E. Cheese making $7 an hour. If I could do it, then anyone can, you just have to believe in yourself.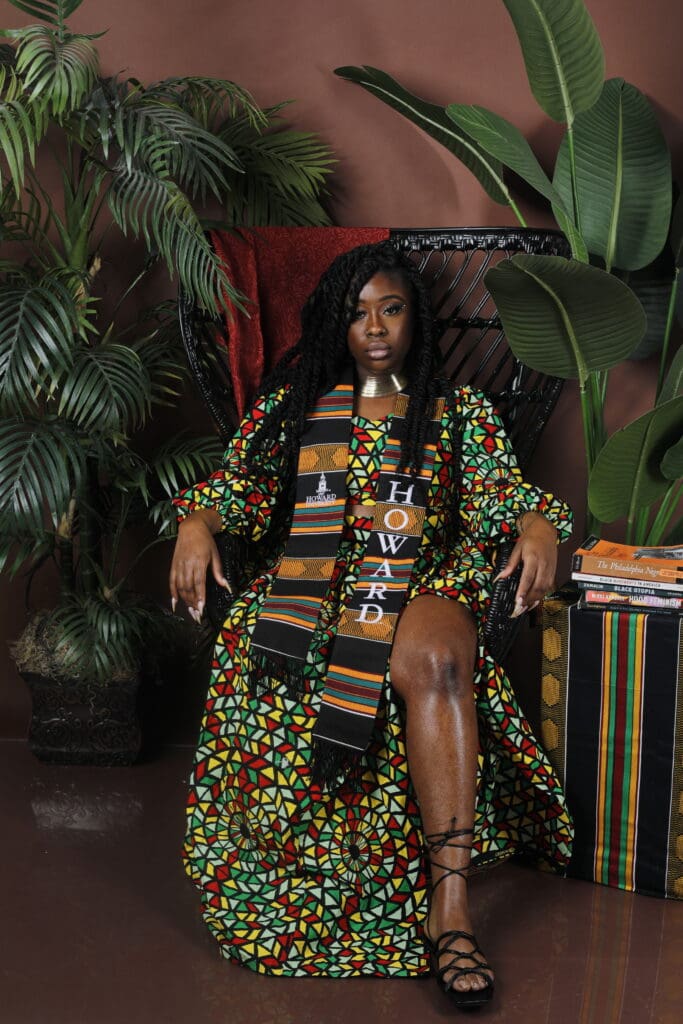 Dance Mogul: Tell us about your current projects.
Alexia: Right now my biggest project is my father's clemency case. My team and I have been working on his case for almost three years now and we had our hearing in January so I am hoping for the best.
In addition, I am looking into a Ph.D. program that will aid in my research of the connection between African and African-American connections throughout the diaspora. I had the amazing opportunity to live in Kenya for six weeks last summer, and it changed my life. I hosted and organized an open mic, as well as an art exhibit that allowed local artists from America and Kenya to come together and connect through our experiences. At that moment, I realized how many histories and backgrounds get lost in translation across the diaspora. It is a goal of mine to build that connection and to create a space where we can economically, socially, and culturally support each other, regardless of our differences.
When I am not working on those two projects, I am hosting open mics locally, attending Pan-Africanism conferences nationwide and constantly working on ways I can create safe spaces for healing within the black community.
Dance Mogul: What do you like your legacy to be?
Alexia: This is such a great and complex question. I want my legacy to be rooted in making a difference. I always ask myself, what people would say at my funeral? I would hope that I've made an impact on the people around me. An impact that instills the importance of community, sympathy, and strength. I want my story to be an example, that you can do anything you put your mind to, regardless of your trauma or experiences that have made you feel otherwise.  My ultimate goal is to be able to have my own TED talk and to be interviewed by Charlamagne Tha God. I also want to eventually open up a nonprofit for the LGBTQ community in the motherland, as well as build a shelter for women who have experienced domestic violence and mental differences.