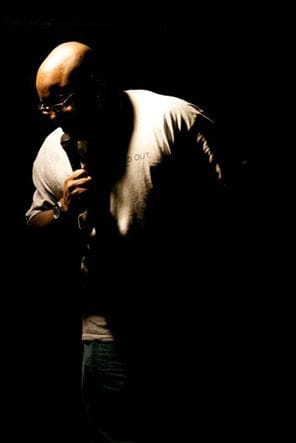 Dance Mogul Magazine has the honor of showcasing a unique story that inspires self-empowerment in a way that we haven't thus far by way of Amaru Lewis. Picture Bill Cosby raising his kid's in the hood. If you needed a license to be a comic, this guy has one! Get this his father was a notorious and devilishly volatile pimp and his mother was a Jehovah's Witness a schizophrenic Jehovah's Witness. Which means, if she knocks on your door, she'll answer it too! Need I say more? If that doesn't earn him the right to do stand up, then nothing will! As a gifted and accomplished screenwriter, Amaru can adapt to his environment and make any situation into a humorous story. His comedic storytelling can be mesmerizing at times. The screenwriter in him makes him visual, and the kid and the quick wit in him makes for a good time at any comedy club. Amaru spent most of his life in abusive situations and in and out of foster care homes. At first, he thought being in a foster home would be refreshing. He thought, "Hey it worked for Annie", but he forgot one thing, she was a cute little redhead white girl. The struggle began for this untapped and talented youth right out of high school. Amaru joined the army, and when he got out he prayed to God and asked him to send him a beautiful woman, so he may blame her for his miserable life. He just asked for beautiful. He didn't know he had to be specific.
Later on, Amaru experienced everything from being a flight attendant, chemical engineer, to be a bodyguard. At the same time, he began to explore his talents in screenwriting and acting, Amaru was fortunate to be at Hollywood premieres and rubbing elbows with the likes of Wesley Snipes, Jamie Foxx, Stephen Dorph and Shaq himself. He worked on sitcoms and music videos such as THE PARKERS and JURASSIC 5s, THE INFLUENCE. Not bad, huh?
As you know, with sudden success at a young age, a young wife, three kids, no direction and real knowledge about life, came the problems of being a man without direction. Having children at a young age stunted and hindered his Hollywood success. But as we all know, with failure comes success. In the meantime, Amaru began writing for a female comic known as Celia Fox. He found Stand-up as a way to bring back his quick-witted high school, class clown antics. He saw how exciting and challenging Stand-up was and hopped on stage immediately. Three weeks after he began Stand-up Amaru opened up for, Jurassic 5 at the HOUSE OF BLUES in Hollywood. This is almost unheard of in the business of Stand-up.
Well, now you have him, a man who wasn't handed a silver spoon in life. Being blessed with all of these God-given talents. A writer, poet, music producer, music publisher (SESAC), author, and a Comic. Amaru learned about life the hard way and is able to turn tragedy into humor. He gives you his POV the way it needs to be said. Here, is a man who is on the brink of stardom, who will undoubtedly leave a mark in the entertainment world and spread his comedic message. It's only impossible until you do it!!

Dance Mogul: What was it like growing up in a dysfunctional household?
Amaru Lewis: What was it like living in a dysfunctional household? Which one? Not only did I come from one, but I was also continually placed in one dysfunctional foster home/household after another! Four in total. So pretty much my whole life. Even in my adult life. Inevitably and out of just not knowing what dysfunction is in its totality, remnants of it were sprinkled throughout most of my adult life. This includes my 1st marriage and raising kids. So the question was, "What was it like?" Read all of my books and watch my films and you will see some of the dysfunction in every way that I can visually conjure it up for you to realize it for yourself.
HOWEVER, without this dysfunction, I believe most great artists wouldn't be where they are today. I intend to become a great artist. I have been writing crazy stories since the 1st grade at Arcadia Elementary in Michigan. I had a rough life which provided the backdrop for my writing, especially for my stand-up. Tragedy is humor, unfortunately. If it is in my head, I write it down. In 20 years, I have written 8 screenplays and a few sitcoms. In the last 2 years, I have written 4 books and am working on my 5th. I will write a total of 10 when all is said and done. I have enough content to be working for the next 20 years.
Dance Mogul: How did it empower you to overcome future obstacles?
Amaru Lewis: Although I was bombarded with dysfunction, I TOOK NOTES! I didn't study those notes all the time, but I knew "I wanted to be somebody," so I never did anything to cross that line into the "dark side" of life, AKA becoming a cellmate with my real father.
Dance Mogul: Once you realized all of your talents how did you balance working on each craft?
Amaru Lewis: I'm not going to lie. I still haven't mastered that yet. Times and priorities change so fast in this business, it is easy to fall victim to doing too much. But when you're independent, it is hard not to.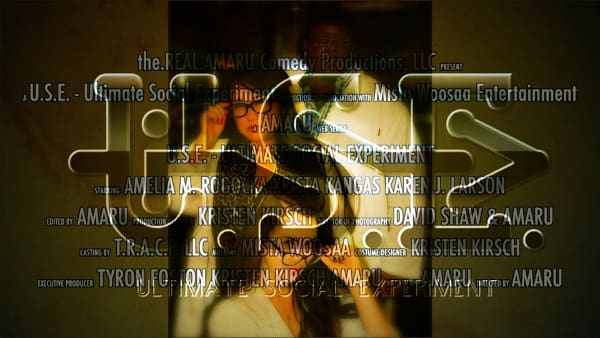 Dance Mogul: Take us behind the scenes of writing stand up.  What kind of thought process goes into it?
Amaru Lewis: I got into stand up when I was living in Los Angeles trying to get on at a studio somewhere as a writer. I was always known as a dude who told it like it was which I found to be an asset in Hollywood. Outside of Hollywood people take that as being an asshole. People don't realize the distinction of being an asshole or knowing what you want and need to make your vision a reality until they go to NY or CA. I have trained myself to draw the line between friendship and business. I have lost too much money dealing with people whose feelings get hurt when they are told they dropped the ball. Anyway, being that way, my boy took me to see some live stand up in Hollywood for the first time with the intention of setting up a meeting with a young lady stand up. I had no idea. I thought I was there to see stand up. It was cool. Doug Williams was performing and some others. From there I was hired to write for her and the rest is history. I write from the heart and what I think is funny… period. My theory along with a few others is that funny is funny. Regardless of the content. I say the things you didn't know you wanted to say. I provoke thought.
Dance Mogul:  What have been some of your most memorable moments as an artist and writer?
Amaru Lewis: VALIDATION!!! There are too many to mention but validation was the most important experience. Even when you know, you know, what you know, you still question your validity in the game. For instance, when I wrote the Moesha script, I got a call from the Executive Producer of the show, Fred Johnson. He called me specifically to validate me as a writer because he knew how important that was to a young man like myself at the time. Those were his words. He said, "I am calling you to let you know that I read your script and thought it was fantastic! Unfortunately, this is the last season of the show. If it wasn't, I would have been offering you a staff writing position." Word for word at this point, "The main purpose of this call is to tell you, you are not an impostor." Man, I needed that at the time. I was depressed. I was 3 or 4 screenplays in, one failed movie deal and nothing was happening for me. Then I get his call. I never looked back!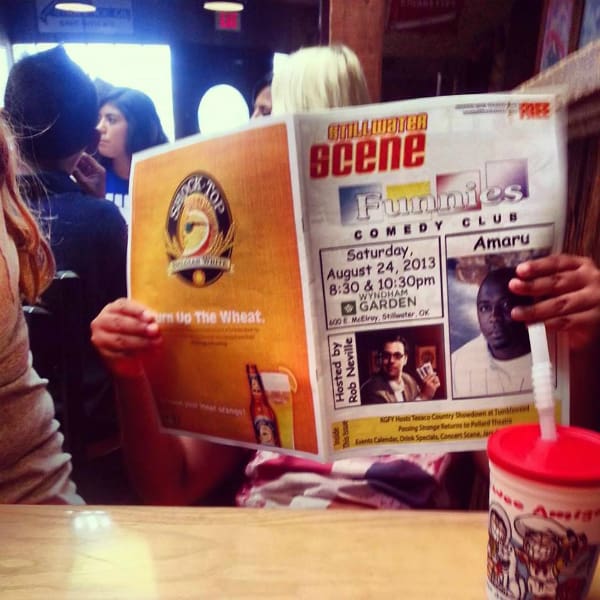 Dance Mogul:  Are you currently working on any projects?
Amaru Lewis: www.usethewebseries.com The next guilty pleasure. #USE. A sci-fi/dark comedy web series. It is going to be huge! When Hollywood opens the door the first question they ask you is, "What else do ya got?" We are going to be ready!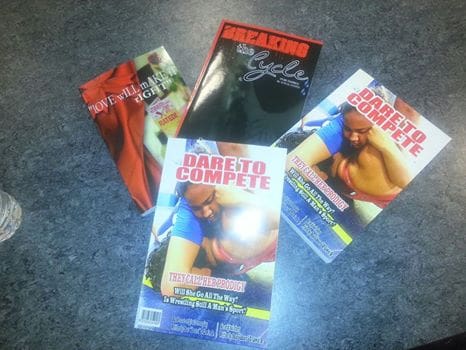 Dance Mogul:  What advice do you have for young men who haven't found their niche yet?
Amaru Lewis: It is only impossible until you do it! Don't be a talker! Go make it happen by any means! Take that tuition and GO MAKE A MOVIE! Get in the game NOW… only if you have the stomach and the passion. If you are doing this to get rich and famous… please quit now! Passion needs to be returned to its rightful owner, which is Art, ASAP! The Fresh Prince television show was put together in the middle of the night! Lawyers on the phone and all… in the middle of the night! So you can never tell me you can't get the deal done because it's a Saturday night after the club! DO NOT COMPARE YOURSELF TO YOUR PEERS! THAT WILL DEPRESS YOU FASTER THAN A CRACK HEAD WITH .99 CENTS TO HIS NAME.  And you may begin to become a bitter hater.
Dance Mogul:  Is there anyone you would like to thank for helping you on your journey?
Amaru Lewis: Yes. My girlfriend for helping me take my dreams to the next level. Thank you!