Dance Mogul Magazine Exclsive Interview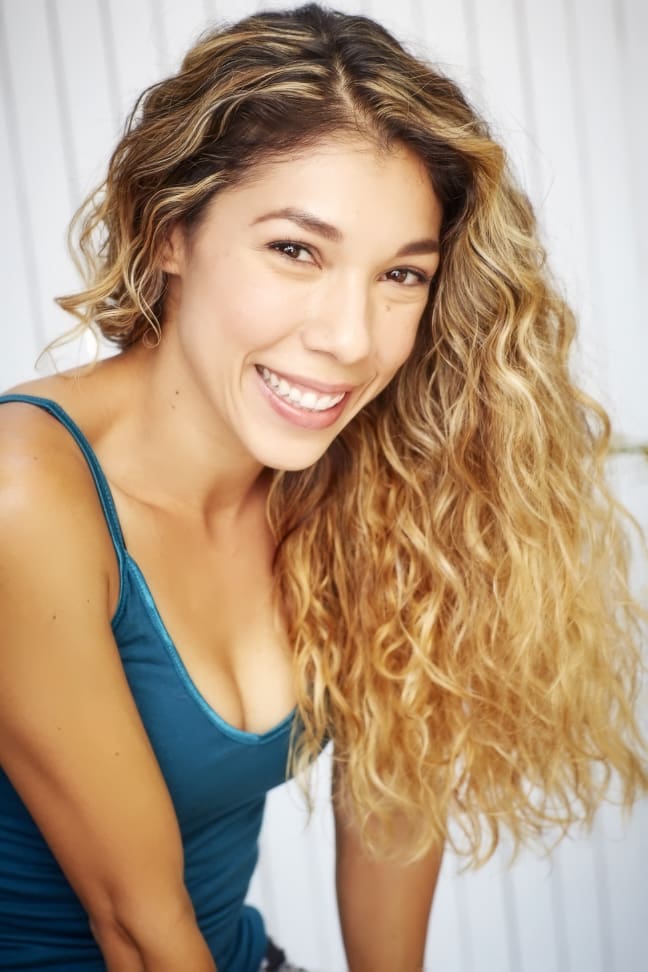 Dance Mogul: How did you develop a work ethic to train?
Ashlee: I am lucky to say that work ethic has always been one of my strengths. From school to dance and everything in between, I've always been an overachiever. Especially if it's something I'm passionate about. My advice to anyone who struggles with work ethic is to visualize the end result first. Picture yourself on stage with your favorite artist, or whatever your goal may be. Embody it. Visualize how it feels, what you hear. Then step back and figure out how to get to that point. It all starts with taking that first step. Hold yourself accountable. If you cheat yourself, it's on you. You are the only one holding yourself back from greatness.
Dance Mogul: When was your big break?
Ashlee: I would have to say "So You Think You Can Dance" would have to be my first "big break." I was blessed to have done some small jobs and land an amazing agent before the show. I didn't even plan on going to the audition. It seemed like a task so big, I wasn't even mentally there yet. My main focus was on training and taking class. This caught me by surprise. An ex-boyfriend and fellow dancer actually convinced me to go. We auditioned together, and out of over 9,000 dancers who auditioned, I made it to the Top 20! This was an experience I will never forget. I've gone on to have what I consider to be, many "big breaks." I think you should always give yourself new goals and "big break" moments. The bright yellow lights in the back room are another uncharacteristic element in the space. At Yusho, these lights look like fixtures from a modern lighting store. But in reality, they are dock lights, which warehouses use to illuminate the inside of trucks and tractor-trailers at loading docks. "We needed a big movement, something simple that would consume and populate part of that scale. And these dock lights— which are completely oversized for what they're used for—work, which is hilarious and it's colorful and it's interesting," Crowl says.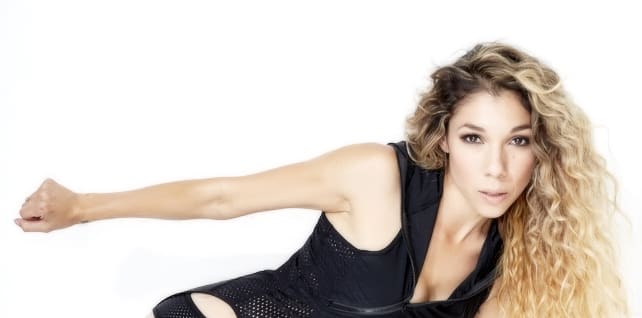 Dance Mogul: What inspired you to start dancing?
Ashlee: I have been dancing since the age of 2, competing since the age of 5 and dancing professionally since the age of 16. So I guess dancing has just always been a part of my life. I don't remember life without dance, it's who I am. However, I can name a few things that did inspire me to make a career out of dance.  When I was 17 I got backstage passes to a local concert in Texas. Of course, being on stage and watching my favorite bands was one thing, but I will NEVER forget a moment I had at the end of the night. I was able to make friends with a few people and I stayed at the concert until everyone packed up. As the buses rolled away I had this unexplainable feeling, like they were leaving without me. I literally FELT and saw my future in front of me. I knew at that moment that I was supposed to be on those busses. I was supposed to be traveling the world and dancing in front of people. I just had to figure out how to make it happen.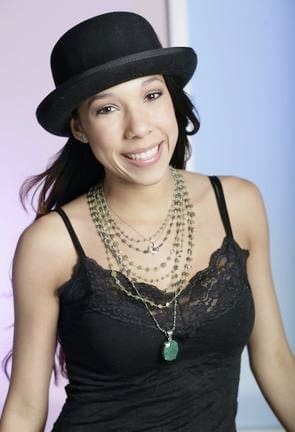 I decided to take the leap and move to Los Angeles when I was 19. There I took my first popping class with the renown, Mr. Wiggles. The rest is history. Wiggles inspired me to dive into learning funk styles and the real hip hop culture. I became one of the first members of the Lady Boogaloos, put together by Popin' Pete and made it onto So You Think You Can Dance as a Top 20 Finalist. It's funny how life throws you curves. Ups and downs. The relationship with my ex was one of the most emotional of my life. It ended incredibly bad, but out of it brought some of the best moments of my career. If I actually look back at it, I can even chain it to marrying the man of my dreams. If one thing didn't happen, I never would have met this person, this person helped me get this job, on that job I met this person and so on. When your life seems foggy and dark, just hold on. You have to realize that God, already has it all planned out. Things will get better, a lot better. You just have to ride it out. 

Dance Mogul: What have been some of your memorable moments on stage?
Ashlee: Oh wow, so many memorable moments on stage it's hard to name just a few. Here is a couple that took my breath away. 2010 "Rock N Rio Live in Lisbon, Portugal" with Miley Cyrus. I think to date this is one of the biggest crowds I have performed in front of. 180,000 people came out for this show, it was crazy to not be able to see the end of the crowd. It's funny, there was not a single nerve on that performance, it was almost surreal to see so many people. I still get WAY more nervous in front of a small crowd of my own peers.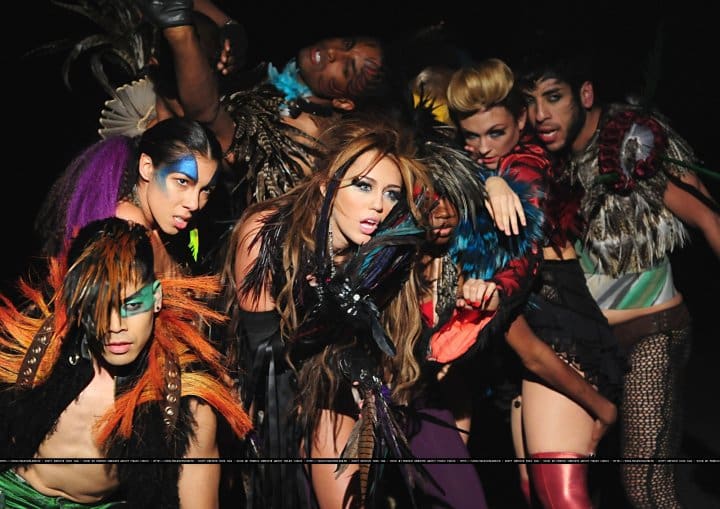 2011 "Capital FM Summertime Ball at Wembley Stadium, London" with Jennifer Lopez. Another show and tour for the books. Dancing among peers who I had looked up to for so long was amazing. This job tested my limits, but the payoff was amazing.
2015 – Pharrell – I had the privilege of dancing with Pharrell throughout 2015 and some of 2016. Any performance with him was "one of my favorites." Phar. is one of the most humble artists I have ever met. He made a point to thank each one of us and get to know a little about us after each rehearsal. The fact that someone so busy made the time, was so honorable. He will always be one of my favorite people.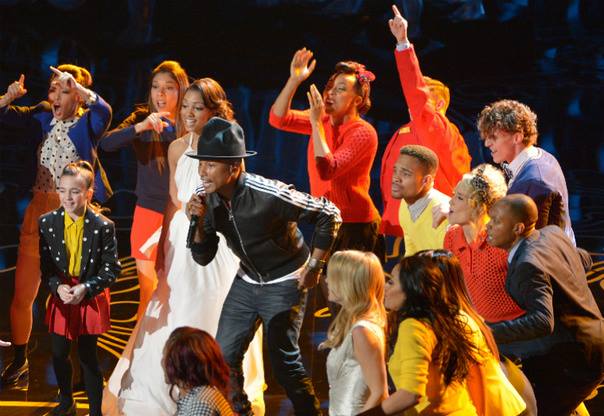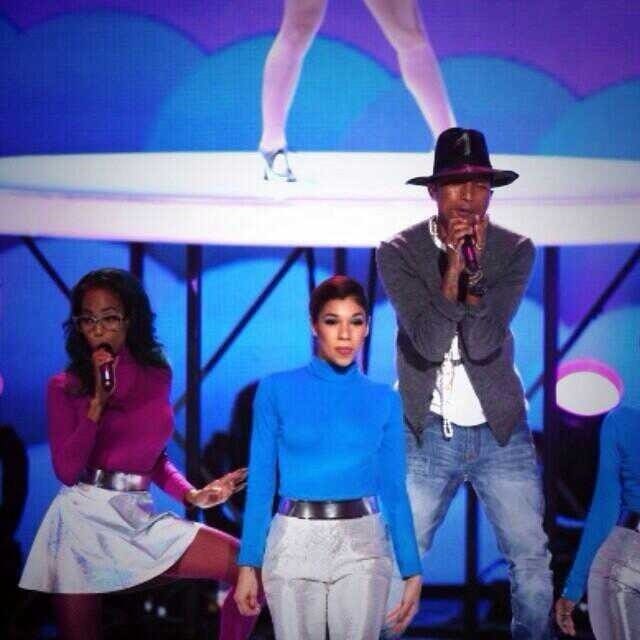 2016 – Gwen Stefani – Gwen is another OMG for me. The first time I shared the stage with her was 2010 shortly after my run on So You Think You Can Dance. I have performed with her a few times since, and most recently on "The Voice" this year. Another amazing woman who is not only talented but so kind and humble. 
Dance Mogul: Based on your experience now, what would you tell your younger self?Ashlee: Wow, I'm not sure if there is anything I would tell my younger self to have changed my career. I feel like all the stupid mistakes I made happen for a reason. If there was anything, I guess it would have been to dive into youtube or social media when it came out. When I moved to LA, youtube didn't even exist. I was still rocking AOL messenger and just getting into Myspace when it was the JAM! It's incredible to see what Youtube and Social Media has done for dancers. Sometimes I kick myself for not ever diving into it. However, when I really think about it, it's something that I am not passionate about. The older I get, I realize I can't waste my time on things that don't inspire me. I am loving the path my life has taken and I do not regret a single thing.
Dance Mogul: What advice do you have for the younger generation of dancers?
Ashlee: For all of the dreamers all over the world, keep dreaming and know that nothing is impossible. I have never wanted anything more. When I moved to LA, there was no plan B. Dance was it, and I made it happen. A lot has changed since I moved to LA. The "Social Media Generation."  A lot of good and bad comes with this. The fact that dance is so easily accessible is amazing. Kids all over the world can view what professionals are teaching or doing in a moments time.  The con to this, in my opinion, is that ANYONE can feel like they are a teacher or choreographer, without putting the work in. A lot of kids are teaching now and have never actually booked a job. I do think these two things are separate in their own right. There are many working dancers who are not great teachers and vice versa. However, my biggest piece of advice is to become a SMART dancer and ALWAYS be a student! If your main goal is to be a teacher, then never stop studying. You should be taking more classes than you are teaching, especially at first. Take the time to learn about dance, not just makeup moves. Study all styles, learn where they originated from and why certain "moves" or "steps" are called what they are called. 
If your main goal is to be a working dancer, then learn to dance smart. Never contradict what the choreographer is saying, or suggest alternative choreography, unless you have been asked to. Learn to be a step ahead (without speaking up) If the choreographer places your book end up a bit, know that they are probably going to move you as well. Pay attention to little things like formations and clean lines. Basically, be "easy", choreographers like dancers who are the total package. Well groomed, strong dancers, but most of all SMART dancers. Someone they know they can call and not have to stress if the job is going to get done.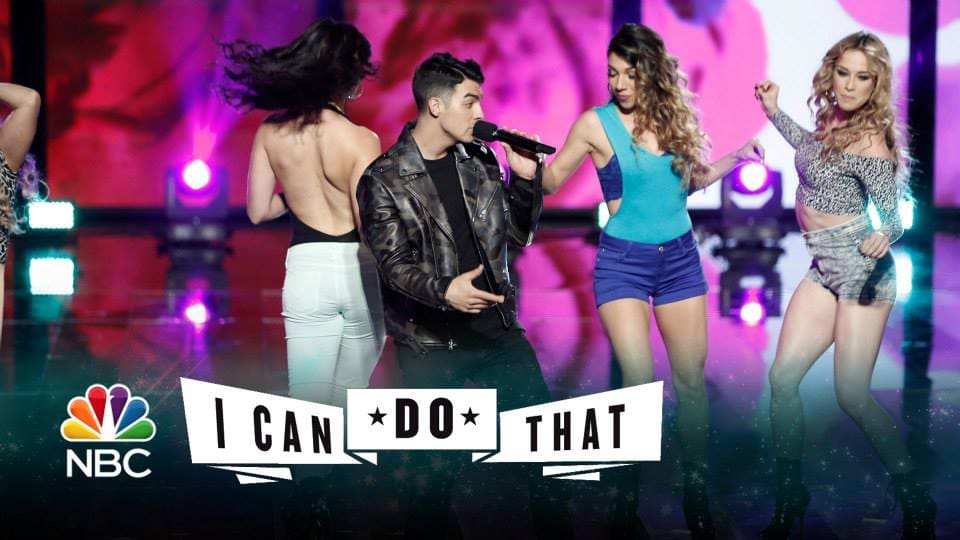 Dance Mogul: Is there anyone you would like to thank?
Ashlee: So many people have impacted my career. First of all, my Father, Jesus Christ for never leaving me and always lifting me. My parents for being so supportive and always backing me to follow my dreams. Mr. Wiggles, Popin' Pete and all of the EB Family. Jamal Sims (and his family) for being one of the most amazing people inside and out… blessing me with one of my favorite tours and countless jobs. Jeri Slaughter for also being family and giving me so much work! Teresa Espinosa for giving me a place to live and teaching me how to further believe in myself. Miley Cyrus and the Cyrus Family, Selena Gomez, The Jonas Family for opening up your life and family to me. The years and memories we have shared, I will cherish forever.