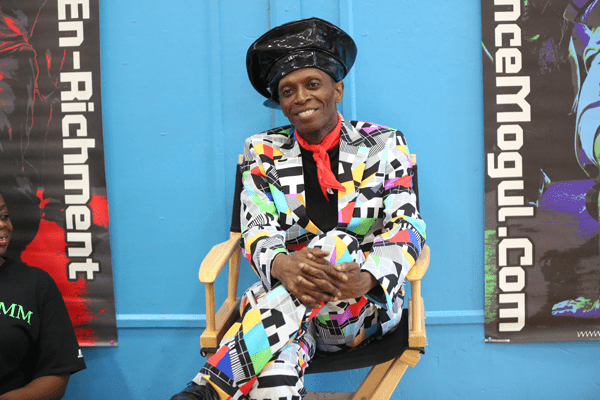 How Can Magazines Collaborate with Dance Events?
This season Dance Mogul Magazine collaborates with "Compete-to-the-Beat," the majestic street dance showdown. It's the first collaboration of a magazine and street dance events where unconventional rules breed unique collaborations.
Basil Harris, CEO, and Anthony Harris, Marketing Director of Dance Mogul Magazine talked with Shock-a-lock, creator of "Compete-to-the-Beat," to find different ways to collaborate. The result is a special issue of the magazine which focuses on the "Compete-to-the-Beat," majestic event and what makes it unique.
"We are clear about our purpose in all that we do," says Shock-a-lock. Purpose is meaningful and lets us serve as best as we can. The collaboration works because we define it our way.
Collaboration is two or more people working together, on purpose, to produce something meaningful. Each person serves by doing what they do best, more profitably. Collaboration is always purposeful otherwise, it's senseless.
Dance Mogul serves by inspiring self-empowerment, and "Compete-to-the-Beat," serves by honoring creativity. But in both cases, it has to be meaningful. What makes a collaboration meaningful is we're aiming to solve or prevent problems. That is always a good reason to collaborate.
Mixing problem-solving with street dance entertainment is also fun. We use focus to guide us so there is a set of constraints. Time is important. Doing the right things at the right time and place prevents or eliminates chaos.
A necessary part of collaboration is the "creative mindset." People are sometimes so caught up in the "competitive mindset," they strived to take more than they're willing to give. That minimizes the power of productive collaboration. It then becomes meaningless.
Let's be pro-collaboration. All concerned collaborators must be able to benefit from the collaboration to some degree. Their participation or acceptance to participate must be based on the contribution and value it adds.
The purpose is always the "Boss." If you can align with the purpose, it will work. To learn more about the "Power of Collaboration," tune in to Dance Mogul Magazine's website for upcoming articles by Shock-a-lock.
Meantime, check with Dance Mogul for the latest issue to help you decide how you can, or if you should collaborate your event with a magazine. One caution, be sure you both are meaningful and clear on your purposes. The alternative could be a collaborative disaster. All is well when we're on purpose.
www.dancemogul.com