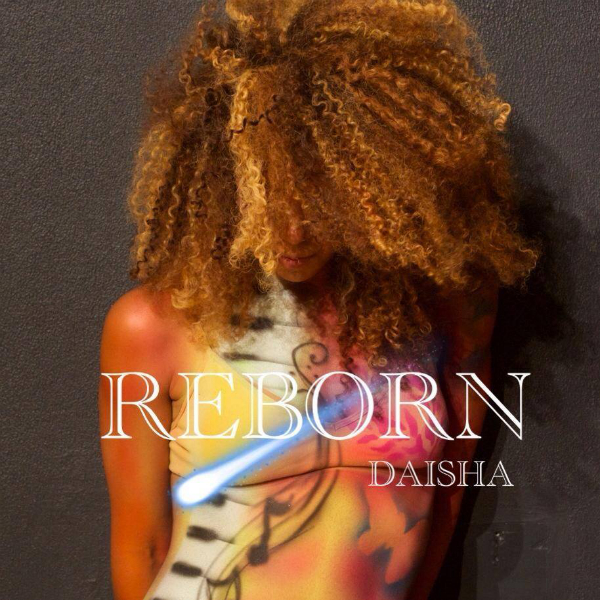 Dance Mogul Magazine would first like to congratulate "Daisha". She has recently signed a recording contract with MBK/EPIC Records, by catching the attention of L.A. Reid himself! Working her way from being a background dancer to a recording artist that can now give dancers opportunities is the ultimate form of inspiring self-empowerment.
As a commercial dancer and recording artist, she is excited to involve the entire dance community as her star rises.
For IMMEDIATE RELEASE
MBK/Epic Records artist, Daisha challenges the dance community to create their best
moves to her break-out buzz single, REBORN. The winner of this challenge will have an
opportunity to see their choreography in her first video.
How to submit your "REBORN Choreo Challenge" choreography:
1) Download REBORN for FREE from www.soundcloud.com/iamthedaisha/reborn
2) Upload your video to www.youtube.com
3) Post your link on Twitter and tag @iamthedaisha for her to view
Deadline for submission is Feb. 1, 2014.
We must support the dancers on the front line breaking down doors for the next generation.

Daisha started with a back-up dance career that's spanned some of the largest urban hip-hop and R&B tours in recent memory– Rihanna, Diddy, Ryan Leslie, Letoya Lucket, Jill Scott and Beyonce to name a few. Even before graduating with a BA in Dance from Hofstra University, Daisha earned notice as a talented member with the Imani Dance Ensemble and NYC based Rhapsody The Company. However, after reaching the top of the working commercial dance world, her passion and vision to express herself as a performing artist hadn't quite satisfied her own self- fulfillment." Even before being on the road for so long, I envisioned an original live experience more theatrical and expressive than dance alone could reveal about me," says Daisha, spoken with a warm smile and a truly endearing attitude. Her artistic presence is noticeable and likable. "I began to have intense dreams about a body of material that reflected me. It included my own electric sound, vibe, and style. I knew if I really went for it, I'd risk all the hard work I'd built so far, including my reputation as a professional dancer." Daisha continued, "I really hope I can shed light on those who also dream about creating anyway that frees the spirit."
Now working vigorously in the studio with some of New York's youngest and brightest hip-hop, pop, and dance producers, Daisha, has undergone her own self-aware transformation. Free from the bonds of her perceived one-sided career, she's elevated her artistic endeavors from only interpreting body movement from sound, to creating the sound and lyrics that also augments her dance style unilaterally, or as Daisha says "Creating new choreography to my own music is the best!"
Less you think this is the story of just another professional dancer wanting to be a pop-
star, Daisha was trained as a classical pianist since the age of 5 and also participated in choirs throughout high school and college. "Music had always been an important part of my life, but dance became the perfect medium for exposing me to the professional music industry."
Soon enough, Daisha landed a coveted spot on Rihanna's European tour- "A Girl Like Me". When she returned, she signed with the agency Clear Talent Group and continued performing all over the world. She has since been featured alongside Santigold and was recently featured as a dancer in Neyo's, "Let me Love you remix" featuring French Montana. As the new face of Miss Jessie's, Daisha's versatile nature and willingness to never limit her endeavors continue to land her a multitude of endless opportunities. She has landed roles in feature films such as, Step Up 2, Step up 3D, and When in Rome. Her music gained the attention of L.A Reid himself. After signing her on the spot, she is now signed to Epic Records. Daisha is currently working on new music and can be found alongside an incredible roster of MBK Artists. Daisha is also the co-founder of Daisha and Alicia Graf Arts Collective (aka D(n)A Arts), an initiative committed to enriching lives through the arts. Alicia Graf Mack, a star concert dancer with Alvin Ailey American Dance Theater, is her sister.