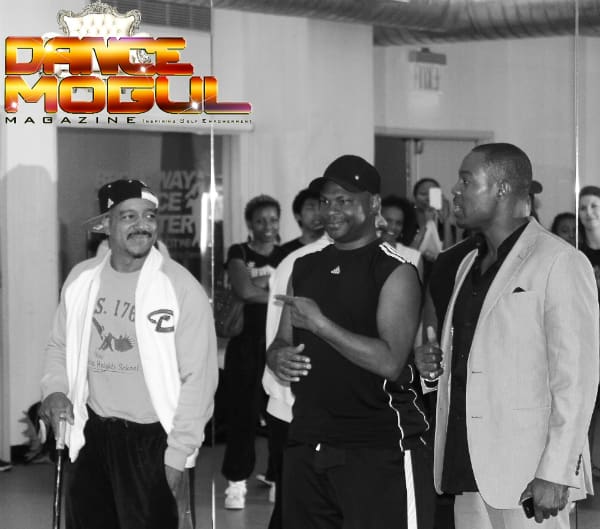 Freedom Williams, Michael "Boogaloo Shrimp" Chambers, & Darrin Dewitt Henson
Special Thanks to Darrin Dewitt Henson for allowing DanceMogulMagazine to cover his Master Workshop. Darrin's workshop brought out the young and up coming and industry veterans in dance and even had some Hip Hop Music Pioneers come through to support his message of the day, which was RESPECT YOUR HISTORY. He screened one of his upcoming films "The Hotel" and taught a collaboration class with the Legendary Michael Boogaloo Shrimp Chambers with a very informative Q&A.
Even if you didn't pick up on all the moves of the workshop, there is no way you didn't leave the workshop inspired by the information Darrin was giving away for FREE. There is no money value you could place on what the participants received. Cherish this moment, because it is another chapter in our history.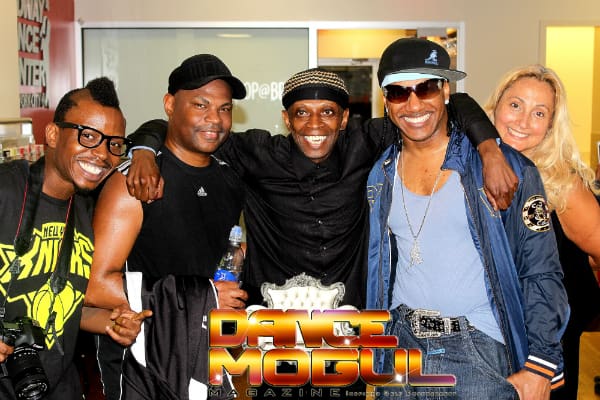 Anthony AntBoogie Rue II, Michael Boogaloo Shrimp Chambers, ShockaLock, Kangol Kid, and Peaches Rodriguez.
Darrin Dewitt Henson is a MTV Award choreographer. Darrin has choreographed music videos and concerts for the hottest stars around like Britney Spears, Jennifer Lopez, Michael Jackson, MVP, Prince, Britney Spears, Usher, Justin Timberlake, Christina Aguilera, the Spice Girls , New Kids on the Block, Backstreet Boys and many more.
Darrin is the choreographer of memorable video clips like :
Britney Spears – Crazy
Britney Spears – Sometimes
Christina Aguilera – Genie in a Bottle
Enrique Iglesias – Bailamos
Jagged Edge – Where the Party at
Jennifer Lopez – Love don't cost a thing
Jennifer Lopez – Play
Jordan Knight – Give It to you
*Nsync- Bye Bye Bye (MTV Award for Best Choreography)
Henson's most recognizable dance routine by far is *NSync's "Bye, Bye, Bye". His video, Darrin's Dance Grooves, has also proven successful with over 3 million copies sold.
Henson is also trying to get more involved in the community. Darrin wants to inform everyone that working out and maintaining a healthy lifestyle doesn't have to be a chore. It can in fact be lots of fun! Most people don't consider 'dance' to be an excellent form of exercise. Along with changing their eating habits, dancing can definitely be the remedy to loosing weight and getting in shape. Darrin wants to assist people in achieving their goal by showing them that they can "Get in the Groove and into Shape". He wants to share this information with as many people as he can and be instrumental in getting them to "livet" as opposed to "diet".