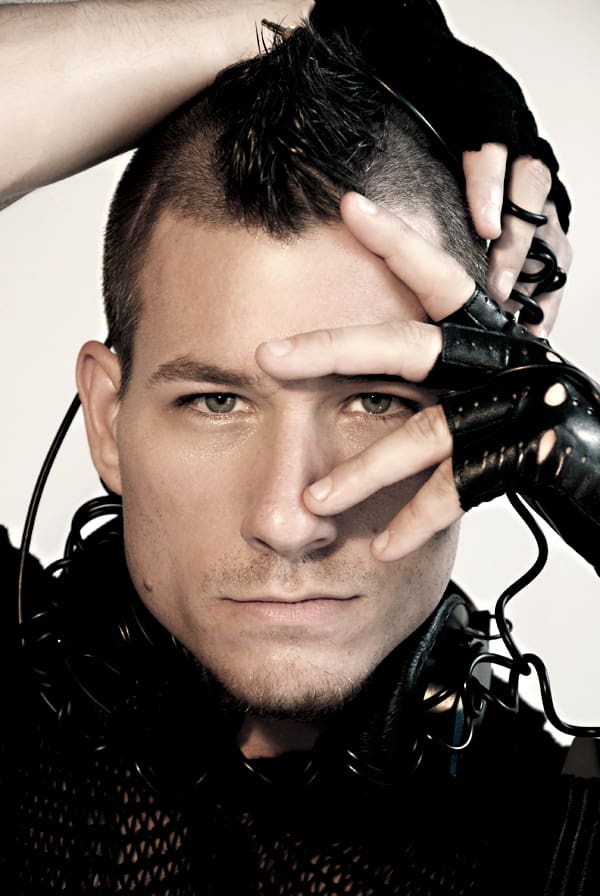 Derek Mitchell is one of today's most sought out choreographers. He has choreographed projects utilizing almost every style of dance and that versatility makes him an asset to any project. He has numerous credits in TV, Film, Stage, Commercials, Music Videos and Concerts. He has choreographed a total of 15 Contemporary duets, Street Jazz duets and Group pieces for "So You Think You Can Dance" in the Ukraine for the last 4 years. He recently choreographed for Jerry Mitchell's "Broadway Bares" Benefit for Broadway Cares Equity Fights Aids as well as new music videos and world tours for Taiwanese Superstar "Jolin Tsai", pop artists "BEX" and "Irina Jade". Derek also choreographed the YouTube viral sensation "Wedding Proposal in Bryant Park Flash Mob" which has been featured on The Piers Morgan Show on CNN, The Today Show and in many magazines and blogs.
He has choreographed for "The Brooklynettes" (Brooklyn Nets dance team) the NY Knicks City Dancers 2009/10 season halftime shows, for pop artists "Rae" and "Sea to Sun" Billboard Magazine's #1 Dance recording artist "Sylvia Tosun" (National Tour including the House of Blues in Atlantic City with Freedom Williams and choreographed music videos for "Push 'n' Pull", "5 Reasons" and "World Keeps Turning"). He also choreographed the Aldo shoes 2010 worldwide print campaign, an Industrial for Calvin Klein and Oprah magazine at Lord and Taylor's NYC, a Pepsi industrial, choreographed and directed the Step-Up 3-D promo for Disney and the NY Color "Fashion Night Out" flash mob events in NYC.Derek currently lives in NYC where he teaches Street Jazz and Contemporary Jazz in NYC at the world renowned institutions Broadway Dance Center andSteps on Broadway. He has also taught at Crunch Fitness for the last 13 years. He created, directed and choreographed the Off-Broadway dance drama "Thin Line" at Dance Theatre Workshop, starred in the Off-Broadway productions of "The Karaoke Show" (also choreographer), "The Donkey Show" (Dance Captain and Associate Choreographer) both under the direction of Tony nominated Director of Hair and Porgy and Bess- Diane Paulus. He also performed withLindsay Lohan on "Saturday Night Live," and for R&B group New EditionDerek Mitchell Dance Company has performed at NY and LA Choreographers Carnival, Sirens After Dark, Pushing Progress, Young Choreographers Festival, The BDC 25th Anniversary Gala, Sybarite, and APAP festivals.Derek collaborated with Elle Magazine's Creative Director and Fashion Stylist Joe Zee in styling Justin Timberlake and his dancers for Nickelodeon, Cameron Diaz, Hilary Swank, Britney Spears, JC Chasez, Kelis, Mary J. Blige and dancers for Gap and most notably Madonna and Missy Elliot's dancers in their infamous 2004 GAP commercial.
Derek has taught master classes all over the world including Argentina, Germany, Poland, Czech Republic, Mexico, Costa Rica, Brazil, Japan, Italy, Austria, South Africa, Israel, The Ukraine, Dominican Republic, Turks and Caicos and Canada. He has taught for many acclaimed dance conventions including The Pulse, MOVE NY (TOKYO The Company), Dance Olympus, Dance Masters of America, MOTIV8, Thunderstruck, Headliners, NADAA and for Dean College. His classes and choreography have been featured on Britneyspears.com, THE A-LIST, CBS, VH1, NY1 News, W Magazine, Piers Morgan, CNN, Good Day NY, The Today Show, TV Guide, Elle, Time Out, U.S. News and World Report, Women's Wear Daily and Crunch magazine. In 2009 Derek was Dance Teacher's Instructional Teacher of the Month. He has been profiled in numerous articles in Dance Spirit, Dance and Dancer magazines. Dance Mogul Magazine is happy to be added to his list of accomplishments. Dance Mogul Magazine notices a lot of great conversations via social networks , but things get lost in translation as ego's begin to arise and the points get completely lost. So we figured what better way to help the youth than to go right to the source of leading professionals in their field to ask them to help inform the next generation of dancers. We are honored that Derek took the time to do so. We hope the youth take heed to his Prompt, Present, and Prepared message and apply it to all aspects of their lives.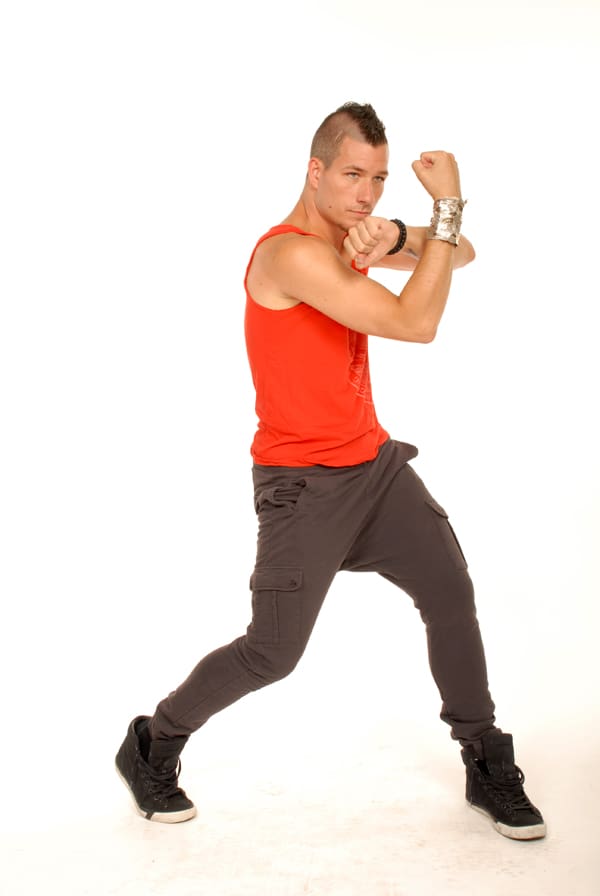 Dance Mogul: At what age did you discover you had a passion for dance?
Derek Mitchell: At the age of 7, I went to see "42nd Street" on Broadway with my Mom and Dad and from that moment on I never stopped. I saw the curtain rise and all those tapping feet and I knew that dance was my life.
Dance Mogul: Who were some of your inspirations?
Derek Mitchell: My inspirations in dance were Fred Astaire, Micheal Jackson, Janet Jackson, Paula Abdul, Gene Kelly, Hinton Battle, Frank Hatchett and virtually every dancer I saw on Broadway in the 1980's.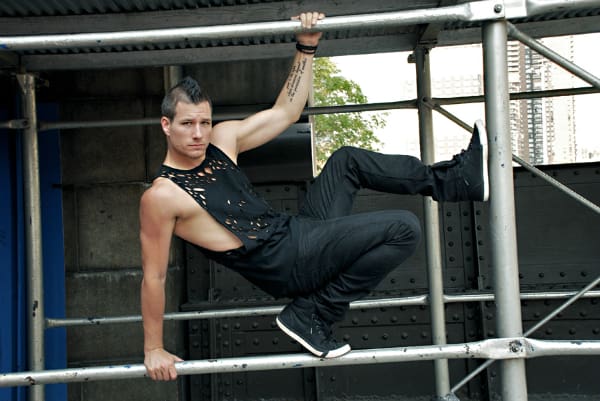 Dance Mogul: Did your parents support your dancing?
Derek Mitchell: My Mother who recently passed away was one of the biggest supports of my life and nurtured my dance career up until the end of her life. One of the letters I found in her possessions was a letter to Nigel Lythgoe of SYTYCD, asking him to please give me a chance to present my work on the US version of the show. My Father also was extremely supportive in every way possible. They showed me the passion that was behind all art and encouraged me every step of the way without being "stage parents". They allowed me to find my own way through life and through dance and that freedom shaped me as an artist.
Dance Mogul: What was your work ethic like early on to each certain goals in dance?
Derek Mitchell: I was taught early on to be Prompt, Present and Prepared and that stuck with me for life. I always listened as well as asked many questions so I could learn as much as possibly could. I always wanted to choreograph and started when I was 7 years old. I danced every moment of the day that I could and put on shows for my family and friends most nights of the week in my living room which I nicknamed "The Curtain Theater" (thanks to a beautiful red curtain that my mother made for me and rigged onto a pulley system). After that I just thought about what I wanted to do and then took all the steps to accomplish it. I didn't let anything get in my way no matter what the odds.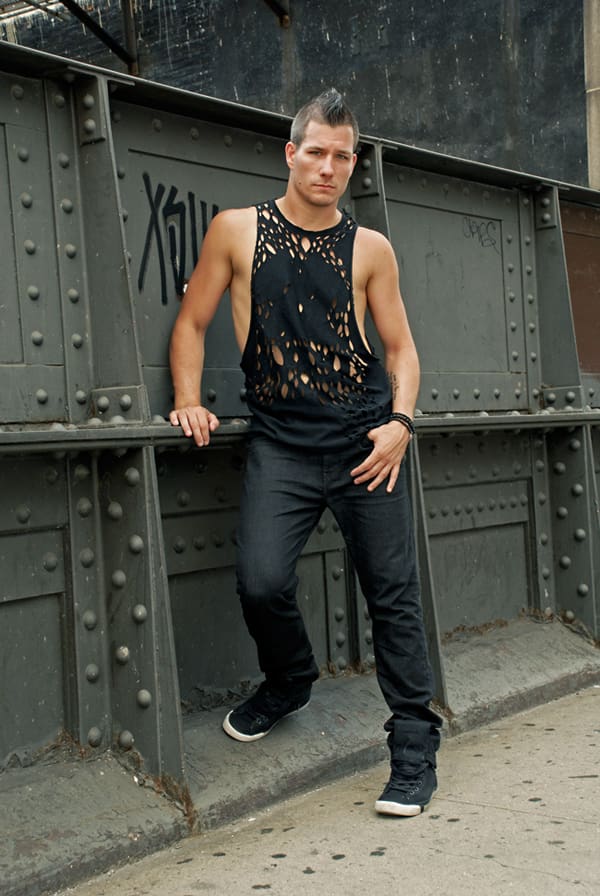 Dance Mogul: Tell about your SYTYCD Ukraine Experience?
Derek Mitchell: They discovered me through my YouTube channel.youtube.com/derekmitchellg
They wrote to me on Facebook and asked me to join their second season as a choreographer. I was so excited to be part of such an amazing show. I had wanted to be part of the U.S. version since it started. I have now choreographed a total of 15 pieces for the show including 2 Group pieces both Contemporary and Street Jazz, a Street duet and 12 Contemporary duets. Working on the show as a choreographer and also as a judge has taught me so much and I loved working on live television once again. It was also amazing when they added more American choreographers in the next 3 seasons like Mandy Moore, AC Ciulla, Tokyo, Joey Dowling, NappyTabs and David Moore to name a few. I felt honored to be included in that company.
Dance Mogul: You have been blessed with many opportunities what are some of your favorites and who have you gotten a chance to work with.
Derek Mitchell: I have worked so many different jobs through my life but one of my favorites was styling with Elle Magazine's Creative Director Joe Zee. I got to work with Madonna and her dancers, Justin Timberlake and his dancers as well as work on The Oprah Winfrey Show to name a few. I felt blessed and so incredibly grateful.
Dance Mogul: What advice do you have for the young up and coming dancers?
Derek Mitchell: The best advice is the lesson I was taught when I first began working as a dancer at the age of  8. Prompt, Present and Prepared.
Prompt: Being on time is being late. You should always be at your call time 15 minutes ahead of time.
Present: Be in the rehearsal- no cell phones, ipads, ipods or other distractions. You have worked so hard to be able to be performing in a show. Enjoy every moment of the process!
Prepared: Have food and water with you in case of a long day or if there are no places around to shop, make sure you are warmed up and ready to go, have extra outfits and shoes with you, and make sure you know the choreography if previously taught.

Dance Mogul: You are also a teacher of dance; tell us a little bit about that. Do you embrace being a dance teacher more than just teaching dance, do you help with life skills as well.
Derek Mitchell: My students say I talk a lot. I speak about life because life is dance and dance is life .If you want an emotion, story or idea expressed on stage or in front of the camera, you have to bring it out in your dancers in any way that you can. I open up a lot about my personal life in class and rehearsal because it creates trust and compassion and that in turn creates a great working environment.
Dance Mogul: How can Dance Mogul Magazine better serve the dancers and dance community?
Derek Mitchell: By striving to educate dancers of all ages about their dance history as well as provide fresh perspectives from the current generation of dancers and teachers.

Dance Mogul: Is there anyone you want to thank for helping you on your journey?
Derek Mitchell: I want to thank my mentor, Jazz Dance Legend Frank Hatchett for believing in me from the beginning, Sheila Barker for her support and pushing me to the limit, to all my amazing teachers at Erick Hawkins Dance Company, Broadway Dance Center, and to the Choreographers all over the world who use dance to tell such powerful stories that change people's lives.Lastly, I thank my brother Todd, for telling it like it is which helps me grow in more ways than I can count, to my Dad for his love and support throughout my 30 plus years of dancing and creating and to my Mom for her heart and inspiration and for always being proud of me no matter how bad or good my work was.
"It doesn't matter what you do, it matters why you do it"

For More on Derek Check Out:
Website: derekmitchellsite.com
YouTube: youtube.com/derekmitchellg
Facebook: facebook.com/derekmitchellg
Twitter: [email protected]derekmitchellg