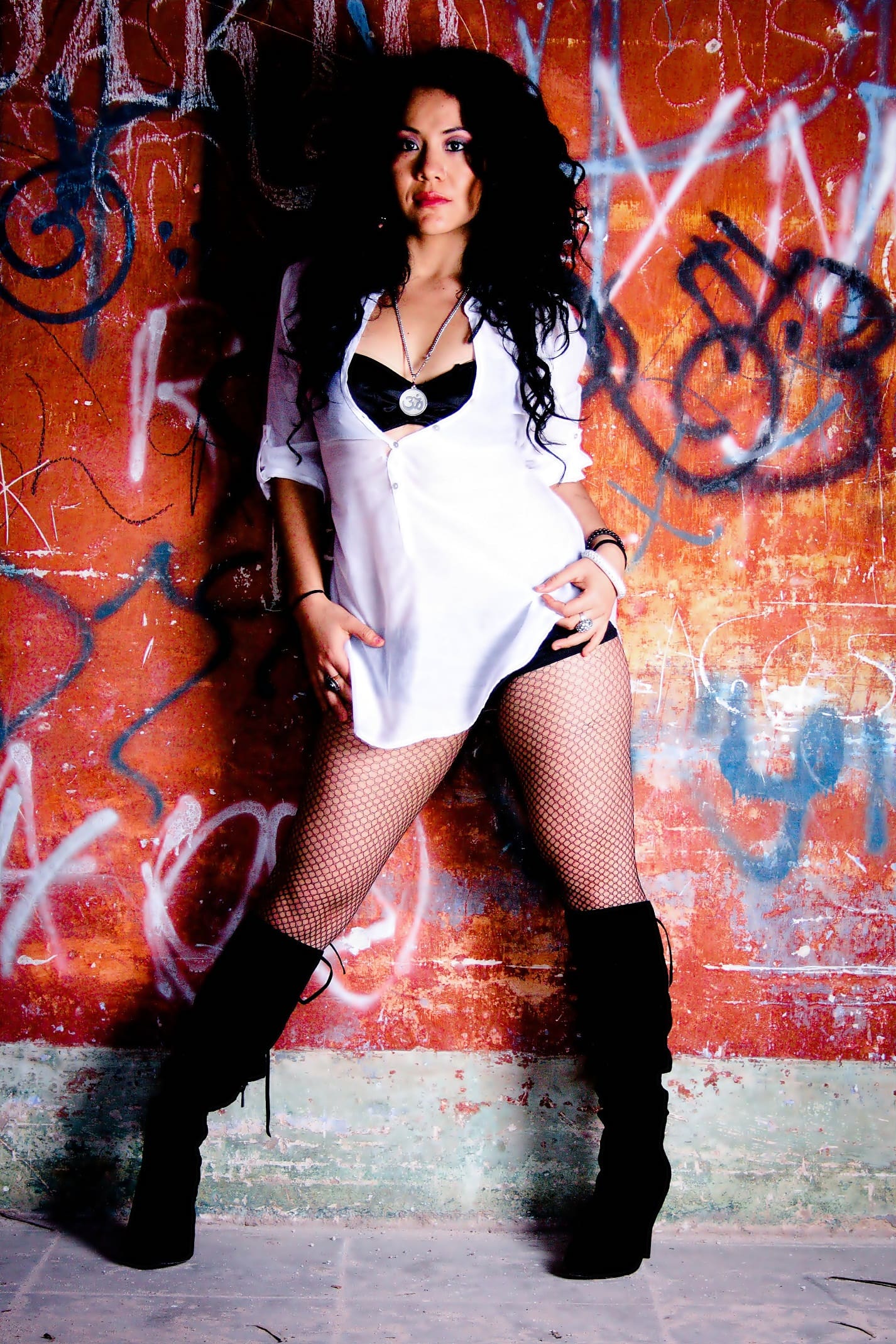 A native of La Paz, BCS Filing now in Mexico – DF, at first stay was Basqutbolista for 13 consecutive years in the state of Baja California Sur at the end of this cycle with the sport. I decided to try a change of discipline, my experience in dance began when I was 18. It was also the evolution of about 8 years in this field and great experiences. My love of dance was born from an early age but not practiced. Music such as Hip Hop and R & B were milestones that marked my growth and musical tastes.
I liked watching music videos such as Michael Jackson, Aliyah, Janet Jackson, Usher and all-new Pop and Hip Hop groups of the '90s, that displayed choreography their videos. I took my first Hip Hop Dance Class in the City of La Paz BCS with Carlos Ivan Baez who believed fully in me, my potential and my strengths. I also recommend other dancers to learn from him. Eventually, I got married and I fell in love with dance and found my greatest passion, I found myself practicing and working hard to learn different disciplines and styles to help my growth as a dancer. I constantly actualized my purpose and it has helped me to grow really fast. While home, I decided to look for opportunities, and today 3 years now, I live in Mexico City. The City is very big and it provided me a lot of opportunities to learn. The Dancístico sector opened the doors in this city thanks to my efforts, talent, and commitment to what I do today. I can say that I've been in over 25 cities teaching workshops and I still love sharing my knowledge with hundreds of dancers in the Mexican Republic. I waited to combine my passion with experience, purpose, and knowledge. The target audience, the youth 3-4 years old and adults, 30/40. I share my knowledge and the blueprint I used to help my students and other teachers to find their purpose. I am always mindful of those that helped contribute to my growth. Such inspiration allows me to give back.
While at HHI Mexico I came in third place, my dance team Supremacy and I came in tenth place at HHI Las Vegas in 2011. As a Mexican Dance Artist, I performed at events such as Guatemala, Salvador, Carnival of Veracruz, The anniversary of TU magazine convention Fitness of brands like Nestle, Cloralex and television shows in Mexico as Televisa, Televisa GDJ, Televisa Toluca, Cadena 3, TeleHit, channel 40, Teleton among others, as well as a judge in various competitions in different states of the republic.
In the Summer of 2011, I took an intensive training class in LA with excellent teachers that left a mark and a lasting impression on me. As I continue to grow as a dancer I took refresher courses in Hip Hop and Dancehall this last semester. I also started my own movement called Urban Move Generation in January 2013 as a result of my experiences over the years. My desire to continue to share but mostly to continue contributing to Mexico a place full of ideas, full of energy, full of talent and interested people. The willingness to learn keeps me sharing, learning, and innovating in dance and in this Urban Sector Projects, events, workshops, talent, and videos, are tools I used to help my movement.
One of my goals is to continue contributing to the dance culture in Mexico and provide a platform to support the Mexican talent as well as to propose new projects where dancers can share, learn and support each other. Today I have my own company called Urban Unity Co., a crew of girls named Female Empire, they are champion Women in Hip Hop.
For 2014 I look forward to bringing Carnival to Mexico to see all the wonderful Mexican talent on stage. It will also be a lot of fun to work with the dancers, to help direct and choreograph their routines.
Contact: https://www.facebook.com/dianaguillendg?fref=ts