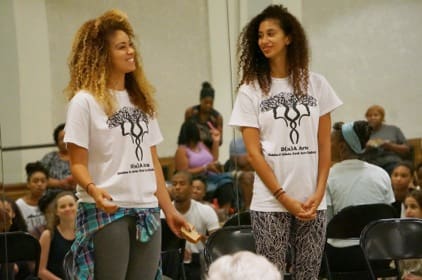 Daisha and Alicia Graf Mack, co-creators of D(n)A Arts and stars in their respective worlds of commercial and concert dance,  hosted their 2nd "Made to Move" 1-Day Intensive, which draws artists from across the nation. They have achieved extraordinary success and are committed to sharing their knowledge and experience with aspiring young artists.  Led by the Graf sisters and an impressive roster of celebrity teachers, students will experience an inspiring and dynamic day of dance and music. Today's art industry requires versatility, and the Intensive is designed to challenge young artists to diversify their skills and reach beyond their wildest dreams.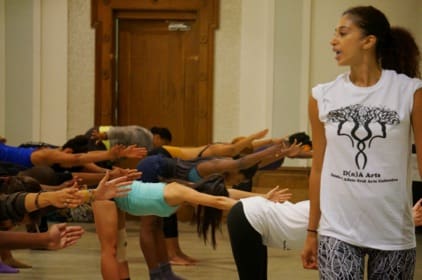 "As a teacher, there is no greater feeling than experiencing a student who is growing and improving. I am not very concerned with creating extraordinary dancers but helping to build extraordinary people. The talent will take care of the rest," said Alicia Graf Mack, a lead dancer with Alvin Ailey American Dance Theater and co-creator of D(n)A Arts. In addition to Daisha and Alicia, teachers include Renee Robinson (Body alignment) Ronald K. Brown (Contemporary African), Luam Keflezgy (Hip Hop), and Ankh Ra Amenhotep (Voice).
One of D(n)A Arts' primary goals is to support dancers as they navigate the transition from student to professional artist. To that end, the "Made to Move" 1-Day Intensive hosted a panel discussion featuring major artists and choreographers as well as teachers, agents and administrators in the arts and entertainment industry. New and returning panelists included: Matthew Rushing, Ebony Williams, Torya Beard, Renee Robinson among others.
"What Alicia and Daisha are doing for the dance community is creating a true community, for exploring, being vulnerable and learning in that incredibly supportive space. I was honored to be a part of last year's panel," said Misty Copeland, soloist for American Ballet Theatre.
"Being on a panel with artists I have looked up to, and finding that we all have overcome so many obstacles to get to where we are now was such an amazing treat. Knowing that our stories can help other young artists reach their goals was such a satisfying feeling." – Antonio Douthit-Bo​yd of Alvin Ailey American Dance Theater
D(n)A Arts alumni have become apprentices for Ailey II and Urban Bush Women, another student starred in Debbie Allen's "Brothers of the Knight," and another student starred in Vegas' showgirl production, "Jubilee!"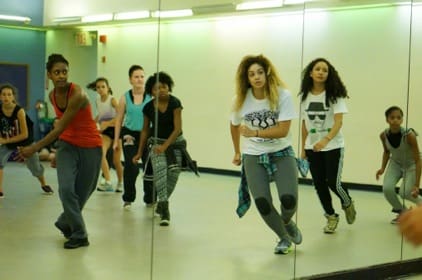 "We are building a (D(n)A Arts family and care about what happens to each and every student. It takes a tribe to raise a child. As a teacher you want to give your students the tools and encouragement they need to succeed in the world—not just dance world—and it all translates," added Daisha, MBK/Epic Records recording artist and co-creator of D(n)A Arts.
With all the inspiration and empowerment created from the 1- Day Intensive, it only made sense for Dance Mogul Magazine (Inspiring Self Empowerment) to highlight the amazing efforts of the growing powerhouse of Daisha and Alicia Graf Mack. We had a chance to ask them about the current success of their intensive and their plans for the future. We hope that you find inspiration and empowerment through their efforts to help the next generation through the arts.
Dance Mogul: How was the inspiration different from last year's intensive?
D(n)A Arts: The inspiration behind our MADE TO MOVE Intensive has not wavered. We are dedicated to building a powerful community of teaching artists, industry leaders and students who are made to move. We aim to uplift, encourage, inspire and empower aspiring artists.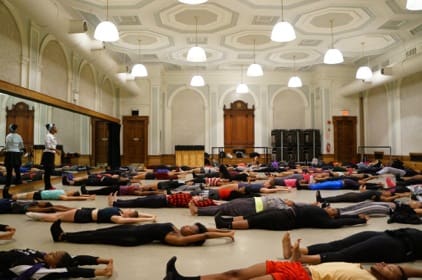 Dance Mogul: Were there any memorable moments or statements that took place?
D(n)A Arts: There were so many memorable moments. The fact that students came in from across the country to attend our 1-day event reveals how far D(n)A's reach has expanded in just one year. Many students left feeling empowered and motivated to begin another school year. We love when students leave super sweaty and totally spent, but say with a cheesy smile, "I can't wait till next year!"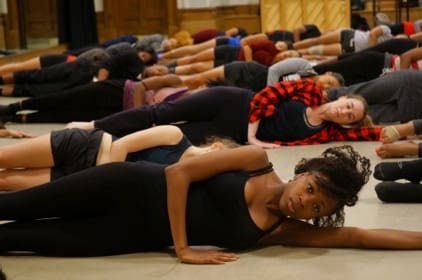 This year, D(n)A extended participation to 11-15-year-olds, and 80 students attended Saturday's intensive. (Up from 50-60 students last year). Students traveled from across the nation to attend the NY intensive—a few locations that come to mind include Oakland, CA, Miami, FL, Philadelphia, PA,  St. Louis, MO,  MD, DC, VA, CT, NJ.
Dance Mogul: How do you grow the purpose of the intensive for next year?
D(n)A Arts: In 2015,  D(n)A Arts intends to grow by traveling to cities outside of New York in order to reach more students and expose them to positive, nurturing energy.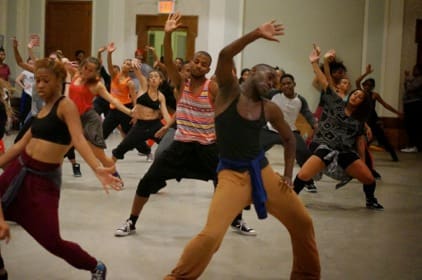 All Photos Credited to Adam Crocker