---
Dance Mogul

Magazine Exclusive… 
---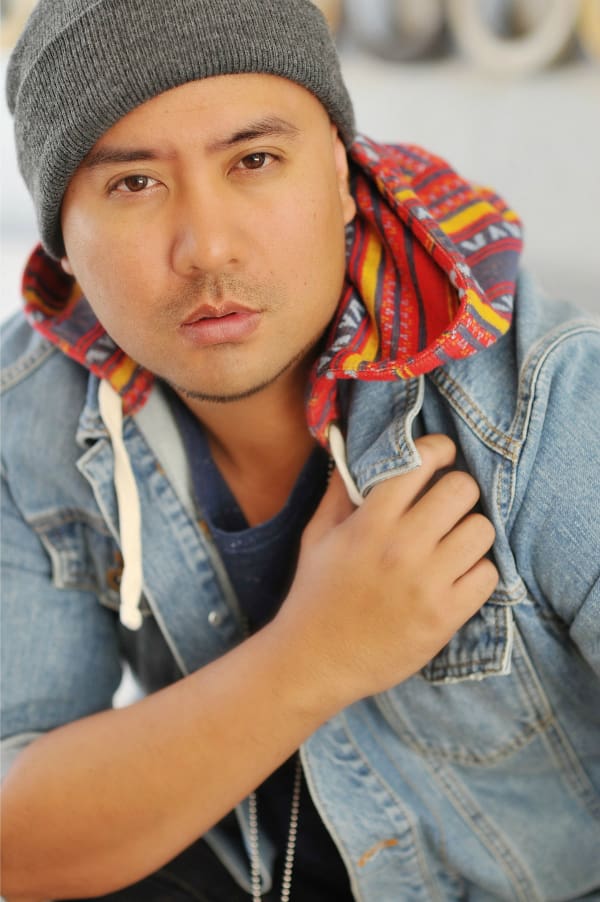 Erik Saradpon is a nationally-distinguished choreographer & teacher. A graduate of San Diego State University, Erik has dedicated his talents to empowering the lives of the youth by engaging them in positive lifestyles & healthy alternatives through music & dance. He is known for founding/directing national champions, FORMALity, a professional hip-hop dance company. Since its birth in 1996, FORMALity has been featured on The Ellen Show and has done industrials for Pepsi, Sea World, and Paul Mitchell. He has recently choreographed for Monsters Of Hip Hop and a Paula Abdul Tribute for Choreographer's Carnival.  His work was featured on Paula Abdul's "Live To Dance" and Fox's "Mobbed." His routines have won choreography awards and championships at the regional & national levels at such competitions as Hall Of Fame, Showbiz, and ESPN Championships. In 2010, Erik was awarded Choreographer Of The Year at the KAR Nationals in Las Vegas. His students have received representation with top agencies Bloc, MSA & CTG and have since danced for Justin Bieber, Jennifer Lopez, and Will Smith. He produces an annual show named PLATFORM, and the Urban Legends Hip Hop Workshop. International credits include Canada, Finland, Colombia, Germany, Holland, Croatia & the U.K. Erik was generous enough to share his journey, work ethic and work he is doing in the community for the kids, all the ingredients of a Dance Mogul. In any career, it comes a point in time after achieving so much that you have to sit back and say, well what am I doing for others. Dance Mogul Magazine has been known to be very preachy, so we will just start showing you examples and hopefully, the youth will be able to find inspiration and build upon it.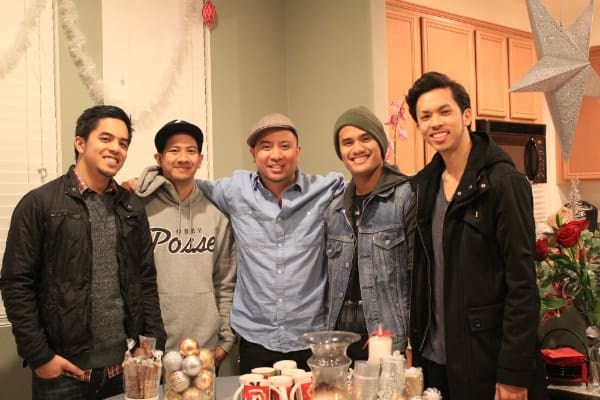 Dance Mogul: At what age did you develop a passion for the arts?
Erik Saradpon: It had to be when I was in grade school.  I was never enrolled in any sort of dance class.  The only access to the arts I had was through TV, movies, or radio.  I never realized how much art was in the world until I was older.  I just remember hearing my older brothers playing music after school, and they would be playing everything from Duran Duran, Lisa Lisa & Cult Jam, New Edition, and of course, Michael Jackson.  Music came into my life first and dance was soon to follow.
Dance Mogul: Were your parents supportive of you?
Erik Saradpon: In the traditional sense, no.  They didn't support me dancing or pursuing the arts, but they did support me in succeeding.  It wasn't until they saw the residuals of where dance could take me, that they took a liking for my profession.  Up until now, there weren't very many Asian-American role models in the arts.  It's a large part of the reason why I am so invested in my career and my dancers.
Dance Mogul: How did you balance dance and higher education?
Erik Saradpon: It wasn't easy.  There were more days that I wanted to dance instead of study.  I'm proud that I was able to earn my bachelor's degree and still pursue dance.  In college was where I was really developing the structure of my dance company, FORMALITY.  That was such a distraction, and ultimately why it took my seven years to graduate from San Diego State.  What kept me motivated was being able to prove to my parents, and myself, that I could master academics and the arts.
Dance Mogul: What made you get involved with healthy living?
Erik Saradpon: I realized early that most of the people dancing for me were kids, and that anything I expose them to could have a direct influence on their character.  To keep my company growing, I wanted parents to entrust me with their dance education.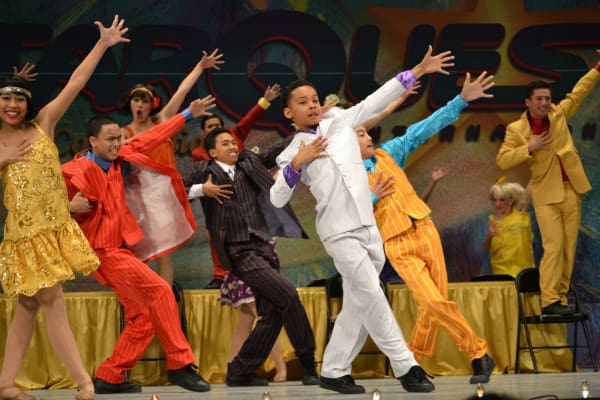 Dance Mogul: How were you able to start your own dance company?
Erik Saradpon: In high school, a few of my closest friends were looking for a creative outlet to put our energy in.  We were all in the show choir together, so we were all used to working with each other.  Our high school threw a talent show, we entered and won, and the rest is history.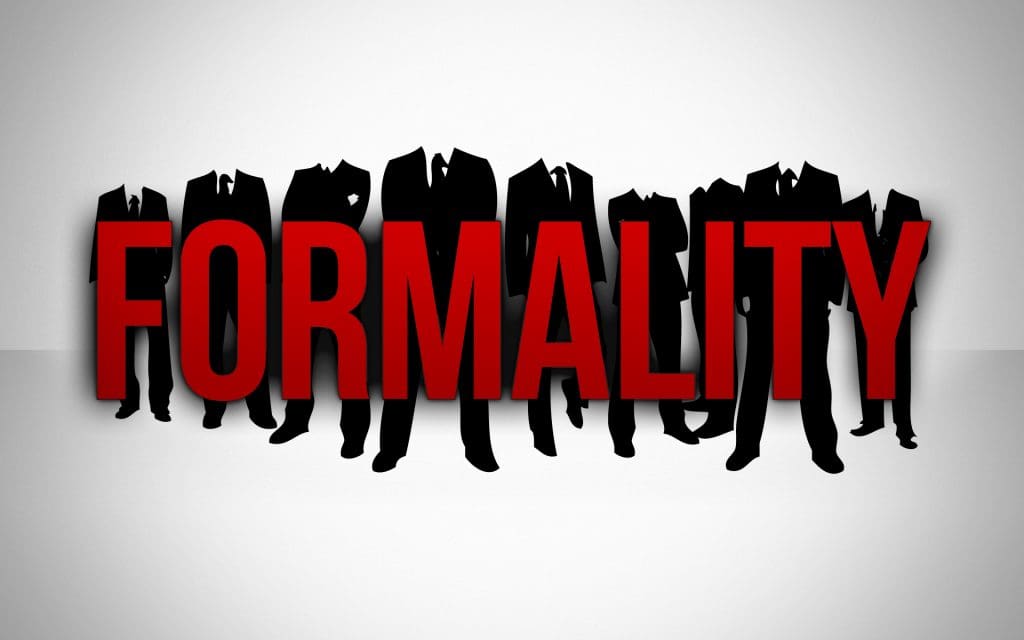 Dance Mogul: What have been some of your favorite experiences that dance has brought into your life?
Erik Saradpon: This is so tough to answer.  This covers almost 20 years of my life.  I still teach dance because of the satisfaction it brings to my life.  Although winning is sometimes the objective for some dancers, it has never been enough.  I was fortunate enough early on to experience this.  With FORMALITY, we won every competition out there, and it wasn't satisfying.  I wanted to experience success on several levels, and that meant being noticed as a great teacher & choreographer. Recently, I was asked to choreograph the Paula Abdul Tribute at Carnival.  Although she doesn't know me personally, I have been a big fan of her work.  I grew up dancing her to music videos and award show performances.  To prepare for this tribute, I had to do my research and watch old footage of her material.  It was nostalgic! I felt like a kid again, and the music brought me to a very special place in my life.  It was special for me to share that with my students because I was their age when I first listened to Paula Abdul. Some of my other favorite experiences have been seeing my students succeed.  When one of my students booked his first job, I was so proud.  Anthony Kin was cast for Jasmine V, the opening act of the Justin Bieber World Tour.  It was a joy to watch someone else's dreams come true because of my influence in their life.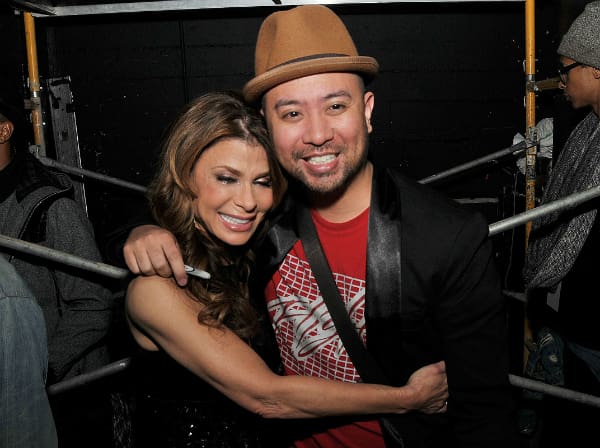 Dance Mogul: How does it feel to help dancers get to the next level, what does it take for a dancer to get picked up by an agency?
Erik Saradpon: I enjoy when my dancers succeed, whether it's through agency representation, recognition, a trophy, a scholarship, a booking,  or anything as intangible as experiencing growth or beating a personal best.  It's very personal because as teachers, our students are a reflection of our commitment and ability to teach.  Every agency has its own needs, and that changes based on their clients' needs.  However, being a smart, universal and responsible dancer with a strong work ethic will make you employable.  Leaving a strong impression on every employer is key.
Dance Mogul: What advice could you provide young upcoming dancers about attitude and work ethic?
Erik Saradpon: Never let your eagerness and enthusiasm take precedence over your sensibility and rationing.  I see too many young dancers with poor class etiquette and a weak work ethic.  Your first job may be booked because of your talent, but a strong work ethic will ensure you a second, third, and even more bookings.
Dance Mogul: Who are some of your inspirations past and present?
Erik Saradpon: Kenny Ortega, director of Newsies, High School Musical, Dirty Dancing – He sees the big picture.  He's not only a choreographer but a director.  It's inspiring to see the work that he creates.  I've also been inspired by many artists: Michael Jackson, Janet, Madonna, Paula Abdul, TLC, M.C. Hammer, Usher, Beyonce, NSYNC.  I love dance music, and I have grown up watching the brilliant work of these artists. And choreographers that I admire today are Rhapsody, Nappytabs, Kevin Maher,
Dance Mogul: What are you currently doing to give back to the community?
Erik Saradpon: I am donating proceeds from my events to enrich the local dance programs in Temecula.  There are many talented dancers who cannot afford tuition, so I help regularly by donating what I can to these dancers.  If these dancers never had this kind of help, they would never get to pursue their passions.
Dance Mogul: Is there anyone you would like to thank for helping you on your journey?
Erik Saradpon: I immediately want to thank my closest friends on FORMALITY: Joey Cruz, Anthony Kin, Arnel Vasquez, and Alex Vasquez.  Joey has been my main source of support for TEN YEARS!!  He is my confidant and the person who keeps me balanced and motivated on all my projects.  Behind every great leader is a great collaborator.  Joey is that to me.  Anthony, Arnel, and Alex are also that and more.  Collectively, these guys have made it possible for me to succeed by believing in me, pushing me, and trusting me.  I've had many accomplishments in my many years of doing this, but nothing brings me more satisfaction than having the privilege of experiencing this with great people such as my them.  The key to success is not only doing what you love but enduring it with your loved ones.  I thank them for the many years of chasing the dream.
For More OnErik Saradpon Check Out: