---
Dance Mogul

Magazine Exclusive… 
---
This August, a fun new musical, Timmy the Great took reign over Off-Broadway. Even though Timmy the Great is written by a Pulitzer Prize nominee Sandra Hochman, and is co-directed by celebrated casting director Jay Binder and acclaimed choreographer Julie Arenal ("Hair"), the real finds of this production are twin brothers Frit and Frat Fuller. They are director/choreographers and co-Artistic Directors of the KIN Dance Company in Los Angeles who have helped kick this family-friendly musical up a whole other notch. They mix a mélange of styles including modern dance, club, ballet, hip-hop, musical theatre into their work. They are in sync in the creativity, in the movements and even in their speech where they often start and finish each other's sentences. Frit and Frat, have worked in India, London, Japan, France, Italy, Singapore, Taipei, the Middle East, Vietnam, Russia and are now working in the country of the Kingdom of Hearts. Dance Mogul Magazine was drawn to the opportunity to interview the dynamic duo to help continue to Inspire Self Empowerment and showcase a great example of family love and where teamwork can take you in life.

Frit and Frat co-hosted KCAL 9 TV's-"9 On The Town" and "Extreme Fake Over" for Pax TV. Their Commercials Include Truth, Sony, Captain Morgan's, California Lotto, Lexmark, General Motors, Domino's Pizza, Hartford Insurance, Nike, 7up and PATH. They've worked under choreographer Keith Young, Russell Clark, Miranda Garrison, and Tina Landon. Film/Television: worked with directors Joel Schumacher, Henry Selick, Greg Beeman, Bruce Gowers, F. Gary Gray, Larry Einhorn, Woody Frazer, Jeff Androsky and have been guests on several television shows.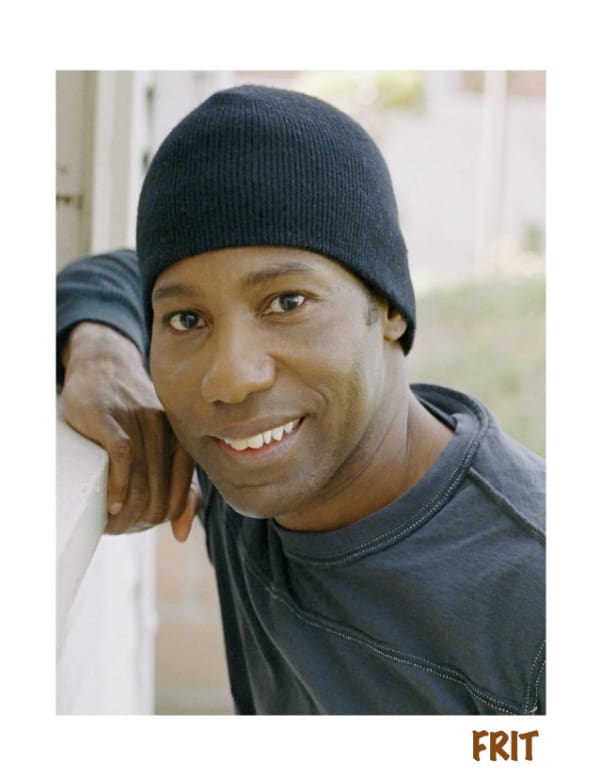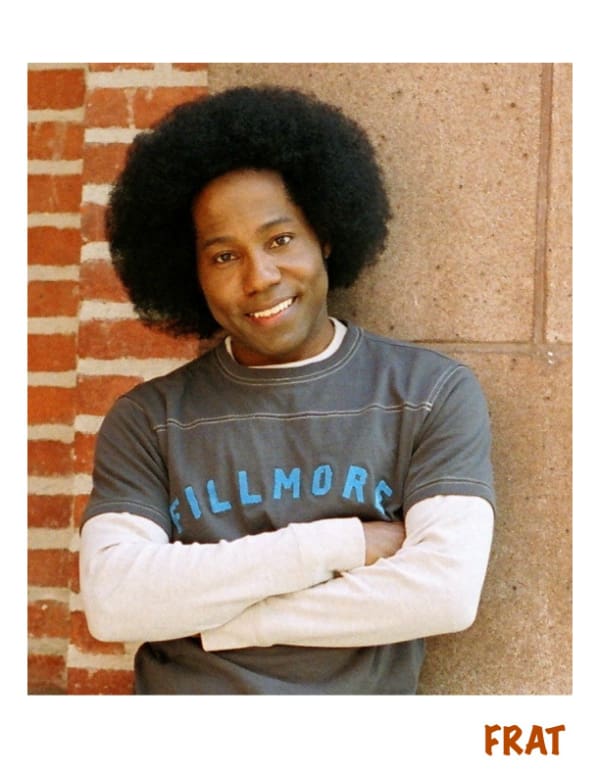 Some of their other work includes "21 Stories" performed in LA and NYC. "Flirting With Morty" (NAACP and Ovation Award Nominated). "The Universoul Circus" National/International Tour and HBO special, Choreography and staging for the Mrs. America & Mrs. World Pageants for the Women's Entertainment Network, Directed and choreographed Vox Lumiere's: "The Hunchback of Notre Dame" National/ International tour and the Vox PBS special as well as several theme park, Industrial and Corporate events. Frit and Frat have also created, directed and choreographed the jukebox stage Musical Revue "Down Around Brown Town" celebrating the music of Mr. James Brown previously performed in LA and NYC.
Dance Mogul: What was it like growing up together and discovering your passion for 
dance?
Frit&Frat: It was great!!! Our parents were creative and artistic people. On occasion, our family would have moments of everyone just dancing and singing around the living room. A whole lot of fun.
Dance Mogul: Who were some of your early inspirations?
Frit&Frat: Outside of our parents, Susan Stroman, Hinton Battle, Bill T. Jones, Garth Fagan of "The Lion King" and The Alvin Ailey American Dance Theater. Other inspirations are Desmond Richardson, Mat Eks, Jiri Kylian, Tina Landon, Mia Michaels and of course Michael Jackson who has inspired many.
**** (four stars) The talented duo of Frit and Frat Fuller have created this homage to James Brown and drafted a truly talented team to bring it to fruition. A stellar ensemble of singers and dancers delivers a seat-stirring tribute to the music of Soul Singer Number One, despite an inadequate sound system and barely any set. If the show is to go on to greater glory, it would be well advised to tighten the pacing, jettison the "Battle Hymn of the Republic" number (!) and expand the voiceover narration (by Hollywood actor Blair Underwood). But the commercial possibilities seem obvious: Just picture the crowds doing the boogaloo down Broadway, singing "I Got You (I Feel Good)." Even given its imperfect current state, I am heading back this week to see it again.— Time Out Magazine
Dance Mogul: Did any other twin duos or brother duos inspire you?
Frit&Frat: We've seen a lot of footage and documentaries of the amazing Nicholas Brothers and the Hines Brothers and we were completely and instantly captivated. They're performance abilities and skills along with they're rapport with each other were something to behold. Most recently the Lombard Brothers are extremely talented.
Dance Mogul: Were your parents supportive of your passion?
Frit&Frat: Yes very much. They always encouraged us to be creative, follow our hearts and love for performing.
Dance Mogul: How did you build chemistry together as far dance?
Frit&Frat: Coming from a close-knit family, we were instilled with kindness, understanding, compassion, and respect for each other and everyone else that translates into our work ethic. Also, we really enjoy creating, working and just hanging out together.

Dance Mogul: What have been your most memorable moments on stage thus far?
Frit&Frat: Because we realize that we're blessed to have those opportunities to perform and really love it so much, every moment on stage is a new and memorable one, but performing for the President of the Chechen Republic sits very high on our list.
Dance Mogul: Tell us about Timmy the Great and how you became involved in the project?
Frit&Frat: We had a blast working with the cast and the staff of  "Timmy The Great". Such an amazing and talented group. Julie Arenal, one of the directors and choreographers whom we worked with on a couple of previous projects, brought us in on Timmy. So to her, we say thanks for this opportunity.
Dance Mogul: What advice would you guys for the next generation of dancers?
Frit&Frat: Always follow your heart, love, and dreams. Continue to work hard and be as versatile as you can. Be a sponge and absorb as much as you can. There's so much you can learn from everyone and everything. Never stop believing.
Dance Mogul: Is there anyone you would like to thank?
Frit&Frat: We'd like to thank the cast and the staff of "Timmy The Great" for welcoming us with open arms and open hearts. Julie Arenal, Jay Binder, Gary Kupper and Sandra Hochman for all the love and support. As well as Gary, Joe, and Chris at Springer Associates PR. And most of all to our parents, whom we love dearly, and the known others for nurturing us and helping us develop our gifts.
Frit&Frat: We think it's absolutely excellent that Dance Mogul Magazine offers a platform for dancers. Coming from an industry of various performers, art styles and dance mediums, it's awesome how encouraging, inspiring and empowering it has to have that voice for dancers and choreographers. Great Job!!! Also, we want to mention that we've been workshopping a jukebox musical revue we created called "Down Around Brown Town" celebrating the music of Mr. James Brown previously performed in Los Angeles and the FringeNYC. We hope to bring it back to NYC very soon. Below is the link for the L.A.
Times review. Click Here