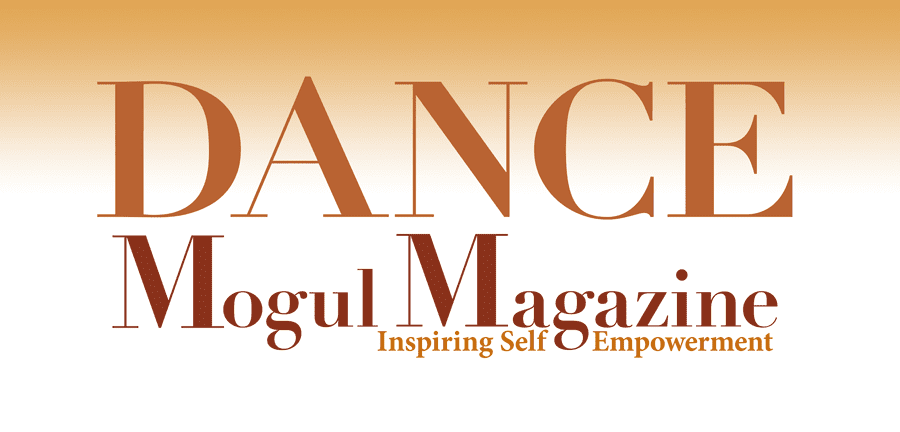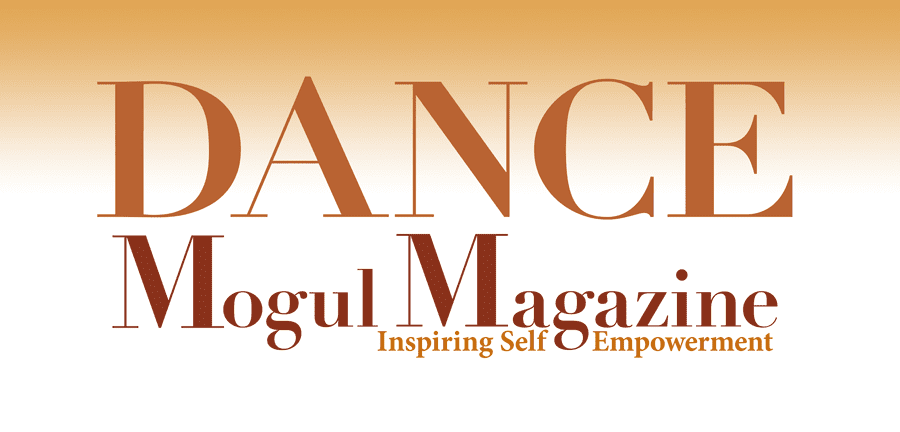 Dance Mogul: What can participants expect from this residency that they haven't experienced before?
Ephrat Asherie: On the 2nd I'll be showing excerpts of different pieces, some brand new ideas and some older ones that I've remixed in order to improve on.   The showing is going to be informal and interactive. I want the audience to be able to ask questions about the pieces, the process, the styles they see, the music they hear, etc.  I want them to leave the theater with an understanding of what goes on behind the scenes in the initial stages of making performances come to life and then I want to invite them to come and see the final show when it's all ready to go in a few months!
Dance Mogul: How do you continue to grow as an artist while having to give so much of yourself to others?
Ephrat Asherie: Music for me is super important.  The right track makes me want to dance and create no matter how tired I am.  I also feel really fortunate to live in New York City, where I am surrounded by so many talented artists of different disciplines.  I have super talented friends, including my crew, MAWU, who are inspiring and uplifting.
 
Dance Mogul: Is there anyone you would like to thank for helping put together this current residency?
Ephrat Asherie: I'm really grateful to John Jay College for giving me this unbelievable opportunity.  Being able to rehearse and create in their theater is like a dream come true.  I also really want to thank all my performers, who have been incredibly dedicated and hardworking through the whole process.  It has been a real blessing to be a part of the first ever CUNY Dance Initiative.  I encourage all choreographers to apply!
GERALD W. LYNCH THEATER
at John Jay College presents residencies for
Ephrat Asherie Dance &
Chloe Arnold's Syncopated Ladies
as part of CUNY Dance Initiative
GERALD W. LYNCH THEATER at John Jay College presents two residencies as part of the CUNY Dance Initiative. The first residency with Ephrat Asherie Dance runs from September 18 – October 2, 2014. The second residency with Chloe Arnold's Syncopated Ladies will run from October 27 – November 7, 2014. Each residency will offer a Master Class to John Jay College students and a free performance open to the public.
Ephrat Asherie Dance offered a Master Class on Tuesday, September 23 and will offer a free performance on Thursday, October 2 at 7pm. Chloe Arnold's Syncopated Ladies will offer a Master Class on Thursday, October 30 at 1:45pm, and a free performance on Friday, November 7 at 8pm. Master classes and performances are free and will be held at the Gerald W. Lynch Theater at John Jay College, 524 W. 59th Street, NYC. Reservations are required:
Performance, Thursday, October 2 at 7pm in the Gerald W. Lynch Theater.
Free, but reservations required: http://gwlt-ead.eventbrite.com
Master Class, Thursday, October 30, 1:45pm-3pm in the Gerald W. Lynch Theater.
Free, but reservations required: https://gwlt-tapclass.eventbrite.com
Performance, Friday, November 7 at 8pm in the Gerald W. Lynch Theater.
Free, but reservations required: http://gwlt-syncopatedladies.eventbrite.com
EPHRAT ASHERIE DANCE and SYNCOPATED LADIES residencies at JOHN JAY COLLEGE is part of the CUNY Dance Initiative, supported by the New York Community Trust, with additional funding from the Mertz Gilmore Foundation. www.cuny.edu/danceinitiative
Ephrat "Bounce" Asherie has trained extensively in ballet and modern dance but found her artistic home in breaking, hip-hop and house. Ephrat has performed and taught throughout the U.S. and Europe, as well as in Peru, South Africa and Israel. She has appeared on NBC, MTV, Comedy Central and at City Center, Carnegie Hall and Madison Square Garden. Ephrat worked on the creation process of the show Magnifico, directed by Andres Heller and choreographed by Pilobolus. She is a regular guest artist with Rennie Harris Puremovement and has worked with Michelle Dorrance, Doug Elkins, Bill Irwin, Cori Olinghouse, Gus Solomons Jr, Buddha Stretch and Kevin Wynn, among others. Ephrat is a NYFA artist and has received various grants and awards including a Mondo Cane! commission from Dixon Place, a Swing Space Grant from the Lower Manhattan Cultural Council and a Travel and Study grant from the Jerome Foundation. She was a 2012-2013 Fresh Tracks Residency choreographer at New York Live Arts and a 2013-2014 Workspace Artist-in-Residence with the LMCC. Ephrat received her B.A. in Italian language from Barnard College and is on faculty at Broadway Dance Center and Peridance. For more information please visit www.ephratasherie.com
Ephrat Asherie Dance (EAD) is an urban dance theater company dedicated to exploring a new movement language that combines the rawness of underground styles with a contemporary dance aesthetic. Drawing from breaking, house, hip-hop and vogue, EAD explores the inherent narrative aspects of these social and club dances, and how they can be developed in the context of concert dance. EAD has had work presented at New York Live Arts, Jacob's Pillow,the Apollo Theater, the Ahmanson Theater and Dixon Place, among others. EAD's first evening length work, A Single Ride, received two Bessie Nominations in 2012 for Outstanding Emerging Choreographer (Ephrat Asherie) and Outstanding Original Music/Sound Design (Marty Beller).
Chloé Arnold is an International Tap Star. As a leading lady in the art form of tap, Chloé has wooed audiences in over 21 countries and 35 states. Her work can be seen on film, television, and stages worldwide. Co-founder of DC Tap Festival and co-director of LA Tap Festival, Chloé's most recent highlights include a recurring role on HBO's Boardwalk Empire, choreographing a commercial for Canon, performing at Madison Square Garden for the opening of the NY Knicks 2013-2014 season, working with Beyoncé, guest performing on NBC's America's Got Talent, ABC's Dancing With The Stars and FOX's So You Think You Can Dance, a sold-out NY run of her One Woman show at La MaMa in New York City, Global Fusion Concert in Dubai, and performing with Chloé's Syncopated Ladies at the star-studded "One Night Only" Homecoming Gala Concert Cabaret in Washington, DC. Chloé is also an entrepreneur that holds an Ivy League degree from Columbia University. She and her sister co-founded Chloé and Maud Productions and DC Tap Festival. She currently produces a travel web series, Chloé's World, and is co-producing a documentary TAP WORLD with Hollywood Executive Producer Dean Hargrove.
Chloé Arnold's Syncopated Ladies are a fierce crew of world-renowned dancers who more than hold their own in this male-dominated art form. They have appeared on the television shows So You Think You Can Dance, Dancing With the Stars, and Glee; Pepsi, Coca-Cola, and Toyota national commercials; the films Idlewild and GI Joe, as well as stages in more than 25 countries.
The CUNY Dance Initiative is a new residency program providing rehearsal and performance space to New York City choreographers and dance companies. CDI was developed in response to the Andrew W. Mellon Foundation's 2010 report "We Make Do," which cited the critical need for affordable dance rehearsal space in New York City, and mentioned available performing arts centers and other spaces on CUNY campuses. A successful pilot project in 2013 supporting choreographic residencies and performances on four CUNY campuses prompted CDI to expand its scope.
In CDI's 2014 season, 11 CUNY colleges in all five boroughs will host a total of 20 residencies. The residency projects, which represent a diversity of ideas, approaches, and styles, will take place between July and December 2014. In addition to providing space for artists to create work and rehearse, all of the CDI projects include programs for students, master classes, open rehearsals, etc. and in most cases, public events such as lecture-demonstrations and performances.
About the Gerald W. Lynch Theater at John Jay College
Since opening its doors in 1988, the Gerald W. Lynch Theater has been an invaluable cultural resource for John Jay College and the larger New York City community. The Theater is dedicated to the creation and presentation of performing arts programming of all disciplines with a special focus on how the artistic imagination can shed light on the many perceptions of justice in our society. The Theater is also a member of CUNY Stages, a consortium of 16 performing arts centers located on CUNY campuses across New York City.
The Theater has hosted events in the Lincoln Center Festival since its first season in 1996, as well as, New York City Opera, Great Performers at Lincoln Center, Gotham Chamber Opera, Metropolitan Opera Guild and Alvin Ailey American Dance Theater/Ailey II. The Theater has also been the site of many television and film specials including A&E's Live by Request, Comedy Central Presents and Premium Blend, Robert Klein in Concert and VH1's Soundtrack Live.
For directions to the venue and more information, visit www.jjay.cuny.edu/theater
#