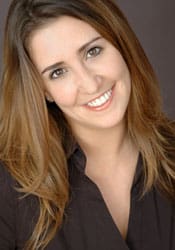 Heather Rigg moved to New York City from Massachusetts ten years ago to work for Frank Hatchett as an elite VOP instructor. Since then Heather's talent, versatility, and passion have taken her across the United States, Europe, and Asia. Nationally, she has choreographed and performed for "Summer Music Mania" featuring Britney Spears, NSYNC, Destiny's Child, and Jessica Simpson and internationally for shows such as "Viva" and "Top of Pops" featuring artists Don Philip and Robbie Williams. Soon after returning from Europe she choreographed and performed for the Britney Spears Oops…I Did it Again Tour. Furthermore, Heather has choreographed for the 2003 Grammy Pre-Show, hosted by Whoopie Goldberg, the Las Vegas Headliner Beachers Comedy Madhouse, CBS Daytime Television, and Neiman Marcus. Heather has also danced for the New Jersey Nets Power 'N Motion Dance Team. Recently she choreographed "Obama Girl" Amber Lee Ettinger's debut music video and her choreography and direction have also graced the music videos of artists such as Jen Urban and the Box and Don Philip. Some of her other performance and choreography credits include national and international industrials for American Express, Coca-Cola, MAXIM, and Volkswagen. She has also taught extensively for several prestigious studios in Nagoya, Japan. Currently a faculty member at the Broadway Dance Center in NYC, Heather is credited for her inspirational work with ISVP and the Children and Teen Program. She can also be found teaching at numerous institutions in NYC and dance conventions across North America. It is an honor for Dance Mogul Magazine to present Heather Rigg, clearly a woman of the arts that understands it's true value and the need for the values to be passed down to each generation.
---
Dance Mogul

Magazine Exclusive… 
---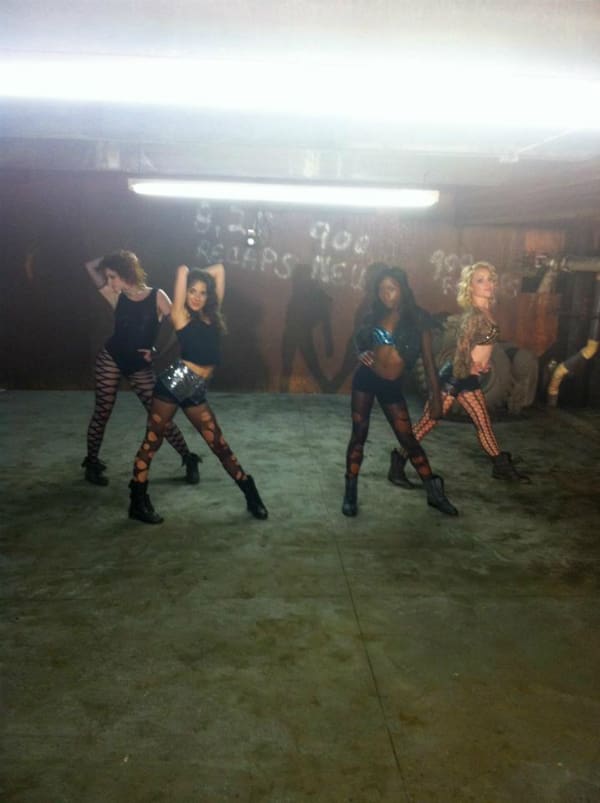 Dance Mogul: At what age did you develop a passion for the Arts?
Heather Rigg: I started dancing at the age of eight and immediately fell in love with it. Dance spoke to me, and it instantly became the most important thing in my life. It is funny to me though that I've made a career out of something my Mom put me into because I was so clumsy.
Dance Mogul: Who were some of your inspirations?
Heather Rigg: I was given the opportunity to come to New York to dance when I was 10.  My studio attended a dance convention and we took class at Broadway Dance Center.  I was in absolute awe over the fact that people could just show up to this amazing studio and dance all day.  There were some truly talented people in the classes I took, and the experience inspired me to want to improve.  That's also when my dream of teaching at BDC began.
Dance Mogul: Were your parents supportive of your dancing?
Heather Rigg: Oh my god, SO supportive!  I am one of the lucky ones whose parents didn't care what I did as long as I was happy.  They would have supported me no matter what I chose to do.  I'm truly grateful for the time, money, energy and commitment they gave.  They're still supportive even now, my Mom is at BDC all the time!
Dance Mogul: How were you able to discipline yourself to take your dancing to the next level and make it a professional career?
Heather Rigg: I don't think I ever thought about doing anything else.  I was in the studio six days a week and dreaming about it seven.  I knew I wanted to teach at BDC and I knew I'd need a resume to make that happen.  I never let myself think that it wouldn't.
Dance Mogul: What was it like to tour Europe and Asia?
Heather Rigg: It was unbelievable to get paid to see the world.  I was so lucky my first tour to travel to England, Germany, Malaysia, Bangkok, Singapore, and the Philippines, and then we ended in Hawaii.  I got to experience other cultures firsthand at a young age and it's definitely had a positive impact on my life.
Dance Mogul: What was it like to work on projects with Britney Spears and the Grammy Pre-Show; is it a lot of pressure to produce on a high level?
Heather Rigg: I wouldn't call it pressure as much as all-consuming excitement.  Yeah, you're a little nervous, but for me performing in front of 5 or 50,000 people was the same. I always put pressure on myself to be the best I could be. You just get more energy back from a bigger audience.
Dance Mogul: As an instructor what do you feel separates you from the pack?
Heather Rigg: As I've mentioned it's always been my ultimate goal to teach at BDC.  I made a pact with myself to always come from a positive place.  I strongly believe you can make students better by making them feel better about themselves. Yeah, I correct students and try to inspire them to work hard, but I'm never going to make someone cry.  I don't think it's necessary.  I say in my classes all the time to remember that dance (although work) is supposed to be fun.  Try to remember that and live in class as well as on stage.
Dance Mogul:  Tell us about the work you do with CTP?
Heather Rigg: I've worked with the CTP's performance group AIM and choreographed a couple of times for the junior dancers (age 9-12).  These New York kids are unbelievable!  At such an early age they know to treat everything like it's a professional job and the result is astounding.  It's been incredible for me to see some of them go on to do great work on Broadway and on TV as well.
Dance Mogul: Do you have any advice for young up and coming dancers?
Heather Rigg: Take ballet.  I don't care what type of dancer you want to be, take ballet.  You can only take one class, take ballet.  If you're able to be as well rounded as you can, voice lessons, acting classes, gymnastics but don't forget ballet.  Most important, don't forget why you started dancing.  If you dance to be rich or famous you're in it for the wrong reasons. The only reason to dance is that you can't live without it.
Dance Mogul: Do you feel a magazine like Dance Mogul Magazine is needed to give dancers from the amateur level all the way to the professional level a voice to connect with each other and the world as one?
Heather Rigg: Absolutely, every professional dancer was once an amateur.  The more information a dancer can have to make that transition easier the better.  This art form we've chosen is a difficult one, the more support our community can give to one another the better.
Dance Mogul: Is there anyone you would like to thank for helping you on your journey?
Heather Rigg: My parents really are the most amazing people; I owe a lot to them. Diane King and all the people who run BDC like a well-oiled machine, you're wonderful. Cindy Murphy was my first dance teacher growing up and a huge influence on my life. She didn't just teach me how to dance; she taught me how to teach.  And of course, I wouldn't be anywhere without Frank Hatchett.  He is more than just a dance legend; he's an amazing mentor that gave me my first break in New York. I feel incredibly blessed. These spectacular people and a lot of luck have honestly made my dreams come true.