---
Dance Mogul

Magazine Exclusive… 
---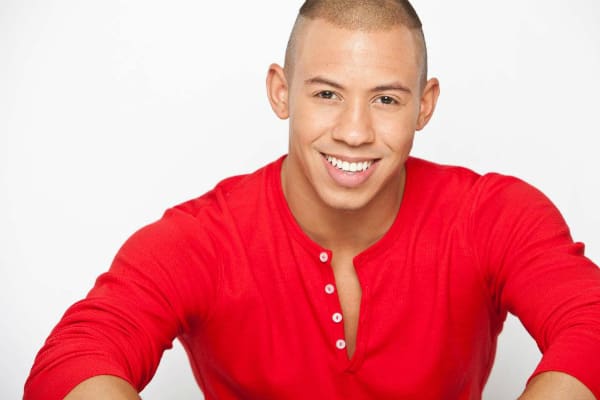 Born in Buffalo, NY Jae Fusz began dancing at the age of 15. He started taking a weekly hip-hop class at the Future Dance Center under Denise and Gino Vaccaro for fun and soon realized dance was more than just a hobby. He joined their competing team and started training in jazz and ballet as well, and knew this was a career he wanted to pursue. After graduating highschool Jae spent a year saving up as much money as he could and in the summer of 2009 packed up his car and drove across the country to Los Angeles to pursue his dance dreams. New to the scene Jae started taking dance classes and just tried to get his face out there. After a month he auditioned and got signed to McDonald Selznick Associates Agency and was ready to start getting his career in motion. It definitely was not an easy road and as a dancer, you hear the word "No" a lot more than "Yes". However, Jae kept pushing and auditioning trying to reach his dreams and make his mark in LA. Jae booked his first job a few months after moving to LA dancing for Leona Lewis on "Dancing with the Stars". But his big break came when he auditioned and booked Britney Spears' Femme Fatale World Tour. He also danced for artists such as Ke$ha, Miley Cyrus, Christina Aguilera, Keri Hilson, Cher Lloyd, Mel B (spice girls), Kimberly Cole, and just came off of Nicki Minaj's Pink Friday World tour. He as appeared on many tv shows with theses artists including, MTV, the American Music Awards, Jay Leno, The Today Show, The Ellen Degeneres show, Dancing with the Stars, The Voice, NBA All-stars game, Americas Got Talent, Much Music Video Awards, VH1 Divas Live, and Disney Channel. Jae continues to push himself and keep reaching his dreams where ever they take him and only hopes to inspire others.
Dance Mogul Magazine is honored that Jae took the time out of his busy schedule to talk to us. We know the industry can be very demanding especially of the dancer's time. We are proud to present another example of a person that doesn't mind taking the time to give back to the dance community and culture that helped build him up to the person he is today. That is what a true Dance Mogul does.
Dance Mogul: Who were some of your dance inspirations growing up?
Jae Fusz: I began dancing when I was about 16 years old. But growing up I was a huge fan of pop music and I can remember being in the 5th grade learning every step to Britney Spears' music videos. I guess you can say I was kind of obsessed, but I remember studying people like Nick Florez, Brian Friedman, Andre Fuentes, etc before I even knew I wanted to dance. And just for fun because I loved what they were doing. When I started taking dance classes I was super inspired by Janet Jackson and the evolution of her career. I loved the way she infused strong street jazz and hip hop, and how powerful her videos were (my favorite was "Miss You Much"). I guess you could say I knew the dance avenue I wanted to take was dancing for female pop stars. I started taking classes at The Future Dance Center in Hamburg, NY under Denise and Gino Vaccaro. They had dancing careers in Los Angeles and moved back to Buffalo to open up a dance studio, and they pretty much the best thing that has ever happened to me. They just had so much knowledge on so many different styles of dance from hip hop to jazz, to ballet, to tap, they did it all. And they not only trained us in the technical aspect of dance but brought knowledge of how to take your dance ability and apply it into a career. Definitely 2 of my biggest inspirations and some of the most talented teachers and dancers I have ever met.
Dance Mogul: Were your parents supportive of you?
Jae Fusz: My Family was always super supportive of my dream to dance. My mom was a single mom and worked really hard to support me and my sisters so she didn't have much time to take me to classes and away to conventions and such. My Aunt Diane was really my dance angel and would drive me all overtaking me to different dance conventions and pay for classes/costumes/etc. Those two women really are the reason I was able to dance and I definitely would not have been here without their support.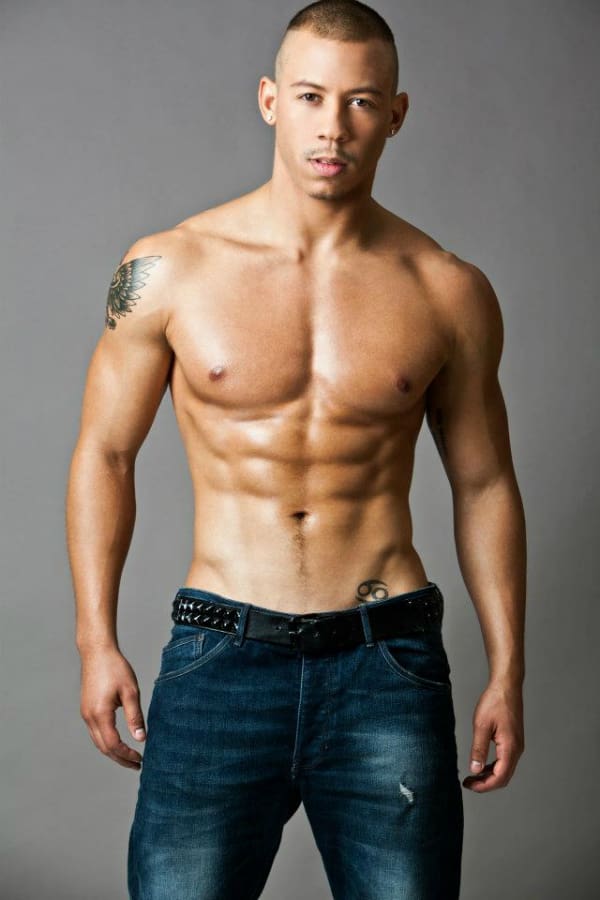 Dance Mogul: Explain your cross country journey to LA to pursue your dreams.
Jae Fusz: It literally was the craziest thing I had ever done and I even think back now like what was I thinking. I basically went to college for a semester and dropped out knowing it wasn't what I wanted to be doing with my life. I wanted to be living in LA pursuing a dance career. I worked at a clothing store for a year and saved up as much money as I could and literally packed up my car with as much as I could fit and drove to LA. I had no furniture, very little money, and I just was eager to try and see if I could make it in this business.
Dance Mogul: What was the audition process like for MSA?
Jae Fusz: When I got to LA the first thing I did was started to research dance agencies. Within the first week, I was there I saw that one of the agencies out here was having an open audition. I went and we learned a hip hop combination, freestyled, and they made a few cuts. I made it all the way till the end and I felt really good about it. I ended up not getting a call from them for representation and I must admit I was really bummed. But it definitely didn't stop me. You will hear "No" a million more times as a dancer than "Yes" and you can't let that stop you. I then saw that MSA was going to be watching a class at The Edge in Hollywood. So I went and took the class and afterward I received an email from my now agent Jenn Proctor to come in for a meeting and that was where I got signed. I have been with MSA ever since and they definitely were the first ones to believe in me.
Dance Mogul: What is it like working with Ke$ha, Miley Cyrus, Christina Aguilera, Keri Hilson, Cher, Lloyd, Mel B (spice girls), Kimberly Cole, Nicki Minaj, and Britney Spears. Do the artists value their dancers; do you feel your art and work is truly appreciated?
Jae Fusz: I honestly feel every artist loves dancers. As much as sometimes we get overlooked I think that everybody can see that we pretty much make the show come to life. And that's the most incredible feeling.
Dance Mogul: You have done many television performances, what have been some of your favorites?
Jae Fusz: I really can't even begin to pick a favorite I have enjoyed everyone haha.
Dance Mogul: What advice would you have for young up and coming dancers that want to be professional?
Jae Fusz: Just that if this is something you want to do, go for it full force. There is nothing worse in life than regret. Gain as much knowledge as you can about all types of dance and study the industry. Become educated on what it is you want to do with your career.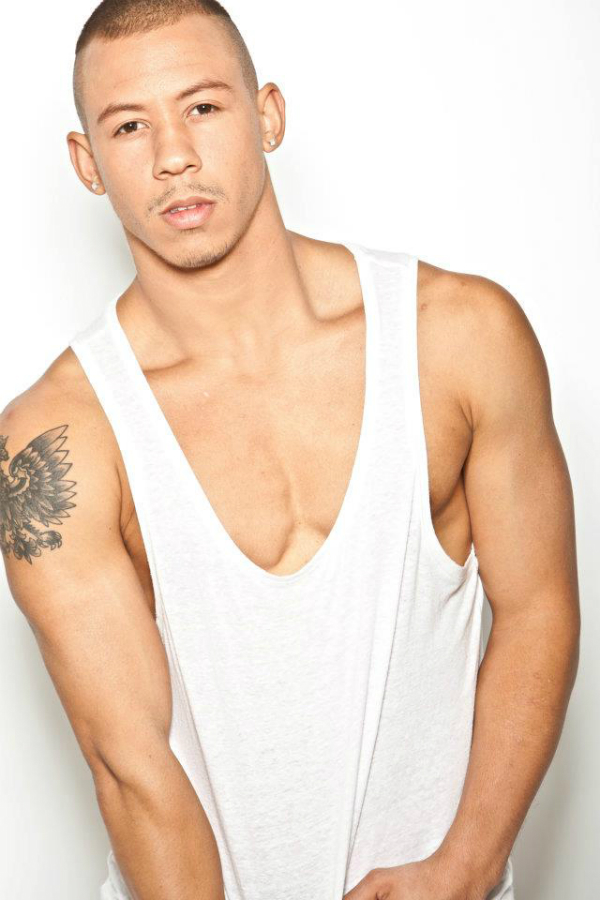 Dance Mogul: How can the dance industry be improved?
Jae Fusz: I think just more benefits for dancers, whether through pay, or working conditions, health insurance, etc. The great thing about now is that we have amazing groups such as Dancers Alliance who are fighting and making huge improvements for dancers. So at the rate, we're going now as a community hopefully things just keep getting better for us dancers.
Dance Mogul: Do you feel there is a need for Magazines like Dance Mogul, so the dancers can have their voices be heard on a regular base?
Jae Fusz: I totally feel there is a need for magazines like this. It is always important for a community to have a place where their voice and can be heard and others can gain knowledge for others' gifts and experiences.
Dance Mogul: Is there anyone you would like to thank for helping you on your journey?
Jae Fusz: Definitely my family for their support, my teachers Denise and Gino Vaccaro, my friends and co-workers out there, and my agents.