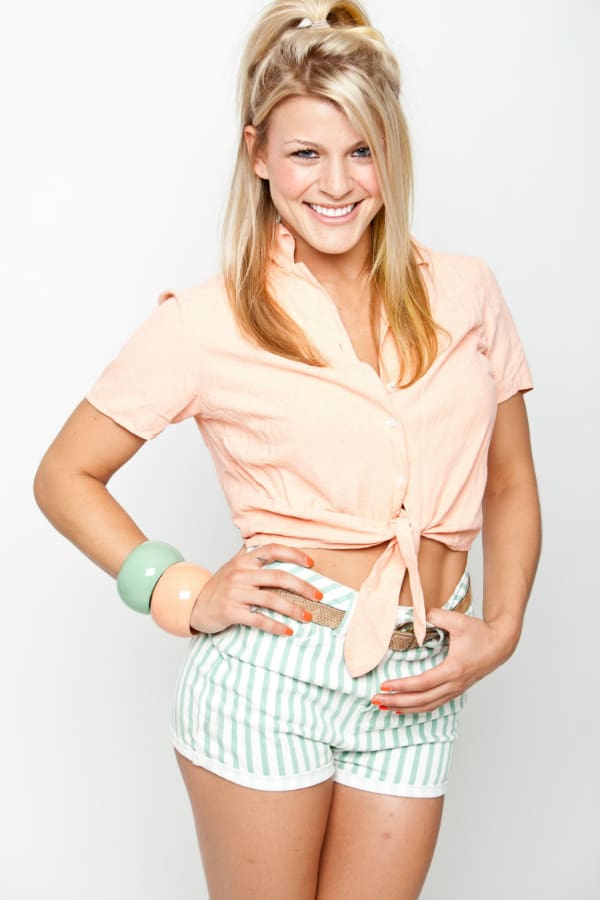 Dance Mogul Magazine prides our selves in bringing you as close to success as possible. We are proud to present Janelle Ginestra , who we like to call success in motion. We feel she is success in motion because she is currently on P!nk"s " Truth about love tour". She is someone that can provide insight to the youth and  what it means to tour the world as a dancer as she still experiences her journey. Her talent and future are limitless and her journey shows that with some hard work and dedication that success is only a matter of time.
Janelle Ginestra began dancing in Santa Clara, CA at age 2. As a young child, she enjoyed dancing for local shows and competing in dance competitions, where she received highest honors and praise for her spunk, sassiness, personality, and of course being a powerhouse for her age. At age 7, Janelle and her family moved to Los Angeles where she pursued acting. Upon arrival in Los Angeles, some of Janelle's early jobs were related to dance. As an actress,Janelle was a guest-star and co-star on many TV shows and also was a lead actor on two TV pilots. At age 12, Janelle moved to Modesto, CA where she began to choreograph and dance for a local rap artist named Jiggy. They would rehearse and practice in Janelle's garage for hours on end. This is where Janelle primarily trained from the ages of 12-18, training herself, and her friends.
In addition to local shows and concerts with Jiggy, who opened for performers like Paul Wall and E-40, she also took up competitive cheerleading. Not only competing in cheer, and winning several national championships, she also did a competitive pom team, where she learned clean lines and sharp technique skills. Janelle joined a company called JAMZ Cheer and Dance, and quickly became a head instructor, teaching kids and teenagers all over the United States, dance routines and cheer routines, in a positive, happy environment.
At age 18, Janelle moved to North Hollywood, CA. She has worked as a successful dancer and has been in multiple dance shows from being a contestant on BRAVO reality TV show " Step It Up and Dance", to being a reoccurring dancer on FOX's hit show "Glee". She is very involved in the dance community, working on different jobs for dance shows, music videos, award shows, including dancing for Beyonce at the Billboard Awards. Janelle has been on tour with Chaka Khan, where she not only danced but was the assistant choreographer, also did several shows dancing for Colby Odonis, and dancing and choreographing for Canada's Superstar Anjulie. Janelle is currently working alongside YouTube sensation Dejan Tubic, where they are "taking the world by storm" according to FOX news LA. Janelle has been in several movies, the most recent film being Honey 2 where she plays the role of Juvey Dancer, and her biggest role being the lead chipmunk a.k.a chipette "Britney" in Alvin and the Chipmunks 2. 
Janelle has worked with many well-known and respected choreographers including, Adam Shankman, Brian Friedman from So You Think You Can Dance, and Zachary Woodlee of Glee. Janelle's most recent television appearances include Glee, Community, America's Got Talent, Bunheads, and X-Factor not only where she danced for multiple contestants, but also choreographed. Janelle teaches master dance classes world-wide, where she inspires dancers of all ages and abilities. She is currently on tour with P!NK, traveling the world, living out her dream.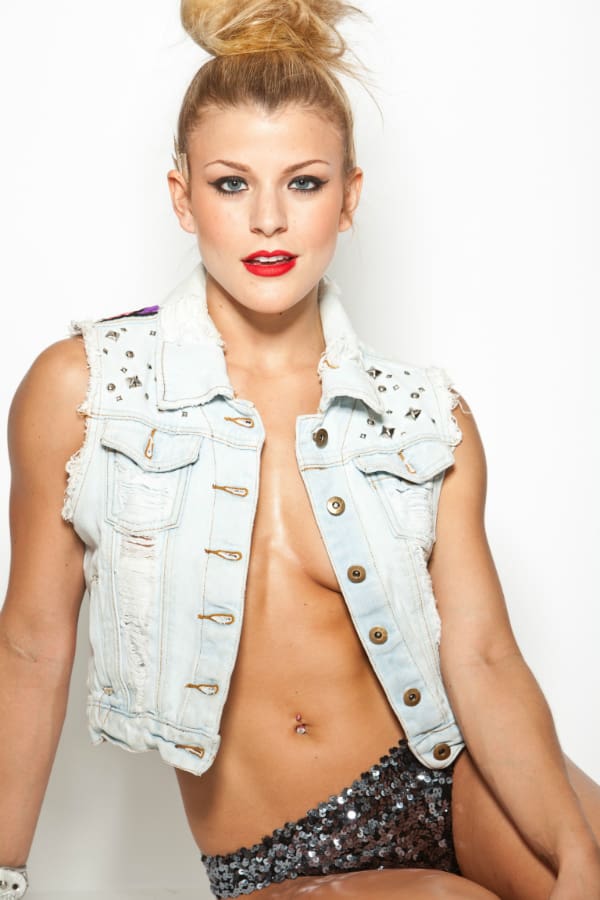 Dance Mogul: Who were some of your early inspirations?
JanelIe Ginestra: Shirley temple was my idol as a child and then of course Britney Spears through my teens.
Dance Mogul: Were your parents supportive of your passion for dance?
JanelIe Ginestra: My parents have always been the most supportive parents ever. They kind of had no choice as well, because I hated school and just always wanted to be some form of an entertainer. Hehe
Dance Mogul: When did you know that you could become a professional?
JanelIe Ginestra: When I was 18. I saw how big dance was becoming and I knew I had to jump on the band wagon.
Dance Mogul: How did you develop your work ethic?
JanelIe Ginestra: Coming from a middle class family, I always had what I wanted but it was never just handed to me. I always worked really hard for my money and since it was my own, I valued it. Starting from when I was young and a childhood actor until now. I know you have to work hard to succeed and also to pay the bills, so since I need both of those things, I will continue to work my ass off.

Dance Mogul: You have had numerous opportunities and accomplishments, what have been some of your most memorable?

JanelIe Ginestra: Definitely the tour that I'm on right now, truth about love tour, with P!nk will be something I never forget. Getting treated so special and dancing all over the world for her amazing fans is the most rewarding and amazing feeling. My favorite film I did was definitely Alvin and the Chipmunks 2, because to see my body be transformed into a little chipette's was the coolest thing ever.
Dance Mogul: Why is it important to give back to the dance community while still achieving success?

JanelIe Ginestra: The dance community is where we all start. Without this, there would be no success. The reason why I teach is because I wanna share 2 hours of my day with people that aspire to do what we have been given the opportunity to do, and by me inspiring them to know it is possible and achievable, makes me feel like a million bucks.
Dance Mogul: What advice would you have for the younger generation of dancers that want to become professionals?

JanelIe Ginestra: To always stay true to yourself- don't try to fit into a mold of what is "good" be "your" good. Never hold back.
Dance Mogul: What is it like on tour for a female dancer?
JanelIe Ginestra: Fun!!!!!! Being on tour is a new adventure every day. Exploring, sight seeing, shopping, eating, and drinking. Fun times.
Dance Mogul: How important is it that dancers try to leave legacies instead of bits and pieces of momentary satisfaction?

JanelIe Ginestra: To me, it's about your own journey. I personally wanna leave a stamp on this industry, and be a respected image of the future. For some people, it might just be a fun and liberating way of making money until they set out into another more stable career.
Dance Mogul: What are you currently doing now to elevate your craft?

JanelIe Ginestra: I always am staying on top of my fitness, eating as well as I can, and teaching and taking class. I never wanna slack, because when I do I know somebody is coming for my spot. I wanna be the best Janelle  I can be at all times.
Dance Mogul: Do you feel a publication like Dance Mogul is needed to connect the Professionals with the next generation to help guide them to their goals and aspirations?
JanelIe Ginestra: I think it is a great way for people to connect, yes. It allows them to see that we all had a starting point and had to work to get where we are today. Knowing the grind never stops, and nothing is easy. I hope through this I can inspire 🙂
Dance Mogul: Is there anyone you would like to thank for helping you on your journey?
JanelIe Ginestra: My mom. She is my angel. She is the reason I wake up and breathe everyday and the reason why I know I am worth everything I have got and am going to get.

Photo Credits: Vince Trupsin