Dance Mogul:  Tell us about your connection with dance and how that has helped you become the success your today?
Jay Ward: I began my career in Entertainment as a Dancer. Starring and Dancing in Theater live stage, plays from a young age, I was determined to work in the Entertainment Industry. At age 8, I said, "I do not care if I am changing stage lights for the rest of my life" but my passion is Entertainment and that is what I sought to follow.
I began working as a professional dancer with the then Dorthy Day Otis Artist Agency and appeared in commercials & Print ads for Sears, Old Navy, Energizer Batteries, Pepsi, and more. I got my big taste of the dance life when I booked my first international Tour and performed in Tokyo, Japan at the Imperial Palace for 1 Year and was one of the first African American performers in the show that is still running today.
From there I have toured in countries such as France, Argentina, Spain, Mexico, Canada to name a few. In addition to working with a professional Cheer and Dance Company the United Spirited Association, where I was an instructor and on Program Development for 12 years. After I had my fill of the dance life, my next passion was to be a dance agent. Be the agent that is loyal to their clients and truly interested in their careers and passion as I was.
I asked my former agent Jim Bohl if I could possibly intern during the summer. I thought what better way to get on the inside of my career. After my summer internship at DDO. I went in a different direction. I worked for a Financial Service Company, Mass Mutual & World Financial Group for 3 years. I did this because I felt I needed a "real steady" job.
That was not my passion. Though I had some small success.. the day before my 27th birthday, Dec 29, 2007. I remember it was a rainy day and I was sitting at my office at Mass Mutual the Fraser Agency; I looked at my files, the picture of my family on my desk and thought WHAT AM I DOING HERE?
I got up from my desk, knowing that was the last time I was going to be there. I left my pictures, files, and all I had and took only 1 key. The key to getting to the parking garage, as I was the last one at the office that day. I called my boss in the elevator and left him a message and said I would not be returning after Christmas break and I would send for my things. I took the last money I had in my pocket and drove directly to the nearest Samuel French Book Store and bought a directory of Agencies. I did my research that day applied to multiple dance agencies to start over at 27 as an intern. I came across Tony Selznick at Mcdonald & Selznick Associates (MSA), home to some of the worlds leading Directors and choreographers in Dance, like Jamie King, Kenny Ortega, Bonnie Story, Tabitha & Napoleon.
I reached out to Tony not knowing if he was going to respond to me. He called me in for an interview four days later. I started out as a floating intern learning the business from accounting to booking projects. Then I was promoted to an assistant then to an executive assistant in the On Camera Department and lastly to a junior agent before I left MSA to pursue opening my own company.
After MSA, Dance continued to influence my life. Dance Hall Productions, Inc. was my first company. I opened the company to inspire dancers to achieve their dreams through extended consultation education from my years behind the desk and provide additional gigs outside of Agency working rates to help pay for Dancers' light bills, food for the week, etc. It was a very successful venture.
I then went on to work at several Talent Agencies and Management Companies, with Dance in my heart and always in the forefront with Dance Hall Productions, Inc. which transitioned to into my new company  Icon Artist Management or I AM ICON. We focus primarily on Music & Touring. We represent Singer/Songwriters, Creative Directors, Choreographers, Musicians, and vocalist; along with producing live events.
Our clients have worked on projects with Mariah Carey, Beyonce, Tyler Perry, Kevin Hart. Our Live Events have worked projects with Day Time Emmy Awards, NAACP Theater Awards, Youth Rock Awards, MSA 10 Year Anniversary Party, Movement The Agency (MTA)  Launch Party to name a few.
We are excited about the future. Inspired through dance in my life my dream to inspire others and provide opportunities is fulfilled.  Dance led me to work with the most talented and wonderful people from around the world. Creating a lifetime of experiences & memories. Dance inspired me to find my passion. Providing opportunities and being of service. Anything is possible and through dance just as Debbie Allen and so many others.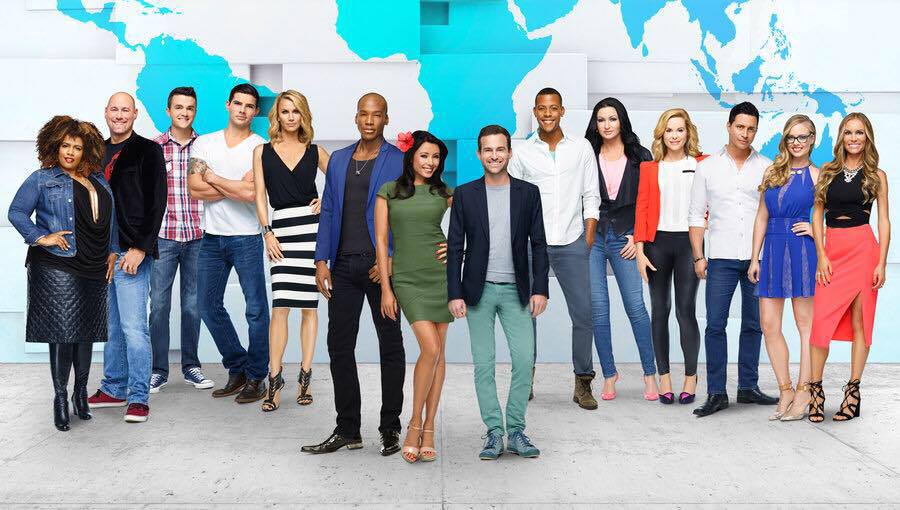 Dance Mogul: Who were some of you dance inspirations?
Jay Ward: Some of my dance inspirations are icons are Director/ Choreographer  Debbie Allen, Tina Landon (Janet Jackson) who I got a chance to work with the Old Navy project. Rob Vision (Janet Jackson), Paula Abdul, Julie Mc Donald and Tony Selznick at MSA. Terry and Lisa Lindholm at Go 2 Talent Agency – they brought me up in the Agency world as their own. I owe my time at MSA and these very people who I looked up to and was so blessed with an opportunity to work with almost all of them.
Dance Mogul: Did you ever think dance would be as big as it is today?
Jay Ward: You know when I was a working dancer back in the Britney Spears, N'Sync, days I knew dance was always going to be around but the mega factor that dancers are becoming A-List celebrities such as Jennifer Lopez, Debbie Allen, Channing Tatum, to name a few is simply a true reflection of how powerful dance has become and will continue to be.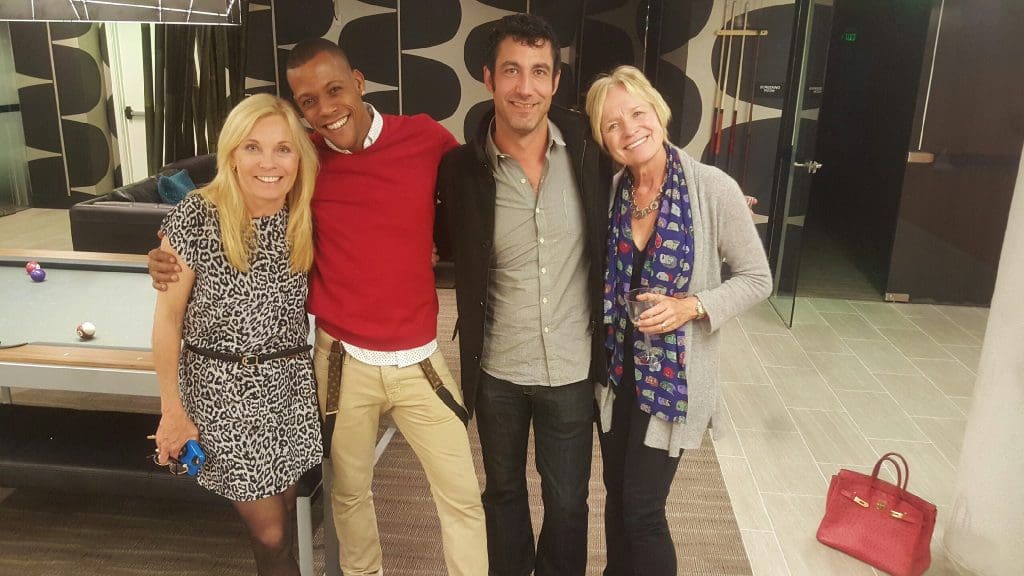 Dance Mogul: Tell us about your latest project and how you hope it can inspire and empower others?
 Jay Ward: The latest project that has my buzz meter peaking at excitement is the Re-Premier of my new show on BRAVO called TOUR GROUP. It premiers again May 10th at 10 PM PST (check local listings for show schedule) only on BRAVO.  This journey took us around the world to several countries such as Africa where we dined on the planes of the Masai Mara Mara. Riding Camels in Morocco, Diving in the Maldives and drama in Tokyo, Japan. This journey was a mission to re-find my self through meditation and travel. To experience the world and open my eyes to the different cultures of dance like the dance of the natives in Sri Lanka,  as you will be able to see on the show.
I hope this project will inspire others to be empowered to take risks and follow their dreams. Do not be afraid to meet people and discover your self through their stories.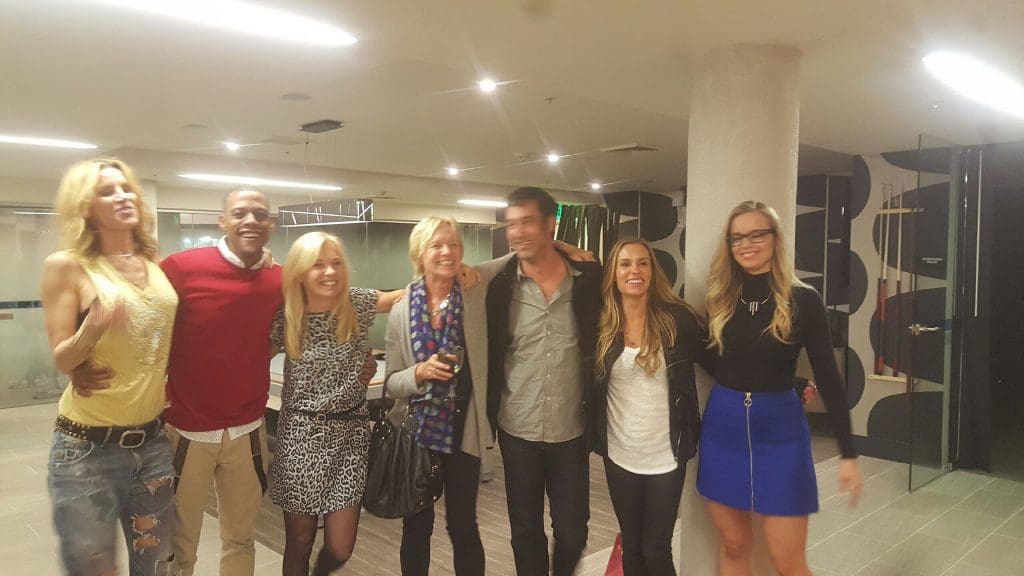 Dance Mogul:  Is there anyone you would like to thank for helping you on your journey thus far?
Jay Ward: Being Thankful is a big part of our journey & success here in this life. This life would be none without my Lord and Savior Jesus Christ. My Mother who is my best friend and always has my back. My twin sister Toy who is the backbone of our family. My Father who taught me to seek wisdom and a life of service. My supportive partner; and of course all the wonderful people who I have been blessed to work with along this journey.
Tour Group will air Tuesdays at 10 pm ET/PT beginning May 10th