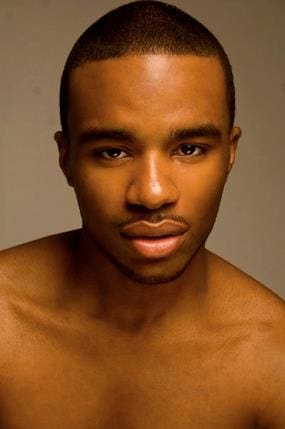 Jeremy Copeland is a 22 years old Brooklyn New York native who has one agenda in mind "Success". He was raised in the suburbs of Atlanta GA where he found his gift of dancing and writing. Jeremy attended Bauder College in Atlanta for Fashion Design and Merchandising where he studied under his journalist professor who wrote for Women's Wear Daily. While perfecting his craft as a writer Jeremy focused on his career as a dancer and choreographer and has now danced and choreographed for top names in the industry such as Beyonce Knowles, Jennifer Lopez, Neyo, Lil Kim, Brandy, Eminem, and Rihanna. Once his dance career hit where he wanted it to be he went back to writing started a successful blog Luxe7Magazine where he has interviewed some of the hottest artists/actors in the business. From working the blog he was offered a position at Bleu Magazine as an editor and worked his way up to Online Editor in Chief, he then left and went to Kontrol Magazine as West Coast Editor, Brave Magazine as Entertainment Contributor and now he is Entertainment Contributor for EDGE Magazine. Jeremy Copeland has alone interviewed over 150 Celebrities and has worked red carpets for MTV Video Music Awards, ASCAP, BMI, Disney, Grammy's and ETC. Jeremy now lives in Los Angeles and just wants to continue to grow and make a difference! Dance Mogul Magazine is honored to present Jeremy Copeland, A spirit that has been able to recognize his purpose and serve others. His success is no accident.  Your income is based on how many people you serve and how well you serve them. So it brings us great pleasure to serve Jeremy and acknowledge his services to others.
---
Dance Mogul

Magazine Exclusive… 
---
Dance Mogul: Who were some of your early inspirations?
Jeremy Copeland: Some of my early inspirations are really cheesy but I was obsessed with Britney Spears, Janet Jackson, and Madonna. They were and are un-touchable to me as performers. I used to know every dance they ever did, every music video like I was low key a stalker and had a sickness for them but it's ok haha.
Dance Mogul: You seemed to receive great training early on in your career can you tell us about your rise and grind?
Jeremy Copeland: Man the rise and grind was a REAL Rise and Grind, this shit was not easy for me at all I had to FIGHT to be respected and really work for everything I achieved. A lot of tears, blood, loss of friendships and etc but it was all worth it and will continue to be. Whenever you are embarking on a new journey you never know what the rode has ahead but you just hope for the best and that's what I did. I literally would spend HOURS upon HOURS at the dance studio; even if I was not dancing I was just there soaking up the energy because I loved how it made me feel. I took every class possible, trained in EVERYTHING and had a dream to at first just get signed. I was a very awkward kid and was talked about a lot because I just wanted to fit in so badly. I knew I had something special and I was going to fight to find what it was and I'm just now realizing who I am in this industry and my fight continues. The funny thing is the Rise and Grind NEVER stops. The sky is the limit and from what I know of, there is no surface up there so we can climb as high as we want.
Dance Mogul: Were your parents supportive of your passion for dance?
Jeremy Copeland: Um, yea but they didn't really understand how bad I wanted it. Nobody did. That's all I can say about that.
Dance Mogul: When did you know that you could become a professional?
Jeremy Copeland: I honestly just knew it would happen and then sometime later I'm sitting in my apartment, get a voicemail that says " Hello my name is Karen from the David Kang casting office, we just wanted to let you know that we decided to book you to be the Principle Dancer for Jennifer Lopez's " On The Floor " Music Video tomorrow morning, please call back to confirm" – THAT was the moment for me! I cried, called all my friends… it was so unreal for me and I knew right then and there that I could make it.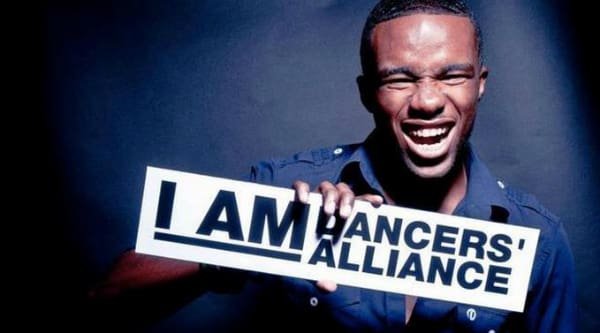 Dance Mogul: You have had great success outside of dance as well; tell about some of your other ambitions?
Jeremy Copeland: Thank you so much! Wow ok so what is Jeremy Copeland working on now, my mind changes daily. Well, I am the owner of The Hollywood Esquire, which is an Entertainment/Fashion Blog that talks about the latest in our culture's music and fashion, etc. I am a celebrity media journalist and am invited to a lot of red carpets and events to cover and interview the celebrities on the carpet that has been amazing and has opened so many doors, I have interviewed over about 200 celebrities alone in like 2 years which is beyond amazing and I am so humbled by it. I have actually booked Choreography/Dance work through my journalism contacts. I worked as an Editor/Writer for highly respected publications such as Bleu Magazine, Kontrol Magazine, Brave Magazine, Edge Magazine and now I have my own in the works. Lastly stepping into 2013 I have decided to step into more mainstream and so now I work as a Brand Consultant and PR for fashion brands and labels which will consist of placing my client's product in magazines, blogs, on celebrities, etc. Because of my respect and buzz in this industry, I get a lot of free products which is always fun and designers get press from me wearing it on videos shoots or on a red carpet or even just posting it on Instagram/Twitter or Facebook. So I just decided to take that and expand and make a career out of it to help these brands.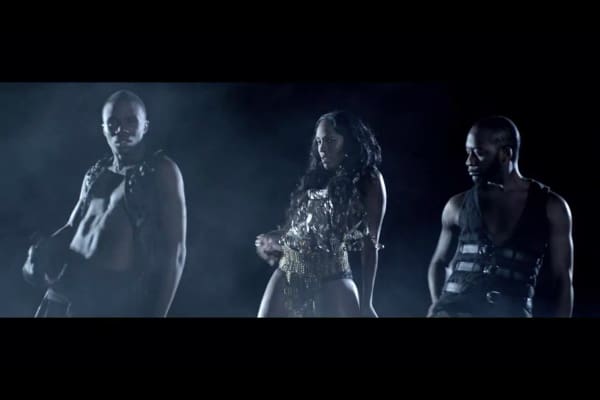 Dance Mogul: You have had numerous opportunities and accomplishments, what have been some of your most memorable?
Jeremy Copeland: Moving to LA was a huge accomplishment for me, it is not easy and a lot of dancers and choreographers tall about it but never make that step. Being respected in LA is another huge accomplishment for me because there are 1000's of dancers in Los Angeles so to have a name that is respected and that people are familiar with is quite humbling and bomb as hell. Snagging a teaching position at Millennium Dance Complex was a DREAM COME TRUE. The most respect dance studio in the WORLD has me as their staff- like that's freaking unreal. I remember watching MTV Dance Life and being introduced to this studio and now I'm walking in picking up a check with my name on it and seeing my name on the class bored with a huge following of students signed in to train, it's so incredible. Working for Beyonce changes my life in so many ways! So that also goes on the list.
Dance Mogul: What has dance taught you as far as discipline, determination, and dedication?
Jeremy Copeland: It has taught me that you can always grow. Nothing comes easy. If you want it you gotta work for it no short cuts.
Dance Mogul: What advice would you have for the younger generation of dancers that want to become professionals?
Jeremy Copeland: REMEMBER THIS IS A BUSINESS!!!! You can have all the talent and turns and legs and steps in the world but if you are not savvy on the business aspect you will not succeed as you want too. A dancer is no different than that building you see downtown, we are a business individually, treat your career as such. Stay updated on your resume and photos. Stay in contact with your agent, I email mines almost daily just so that they keep me in mind because when jobs are coming in they automatically call/email the people that jump out in their head first and if you haven't spoken to your agent in 3 months and they got headshots of you as a blonde and you're now rocking a low dark cut then something is wrong. Stay TRAINING and conditioning your craft! Learn different styles, learn to speak more than one language as a performer, don't be a one-trick pony. Lastly just love what you do. If you love it you will commit 1000%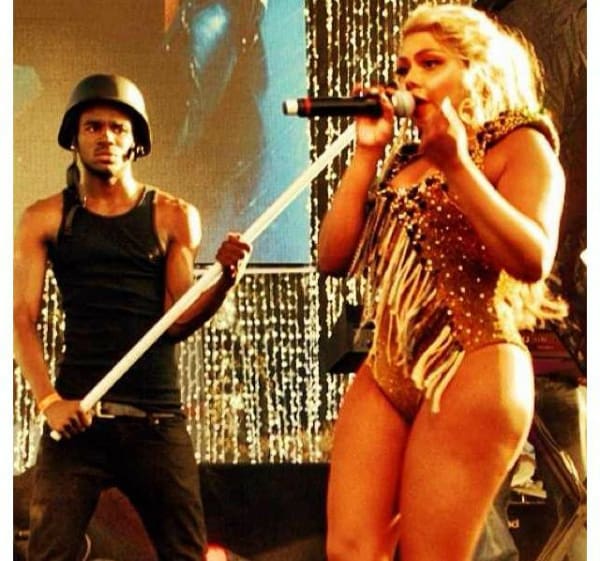 Dance Mogul: What would you like to see improved as far as the dance industry?
Jeremy Copeland: Wow, I would just love to see dancers become more MAINSTREAM, which is my goal. Dancers need to be invited to these Red Carpets, winning awards, on magazine covers and ETC. We train harder than that artist 90% of the time just to make them look good. We deserve it.
Dance Mogul: How important is it that dancers try to leave legacies instead of bits and pieces of momentary satisfaction?
Jeremy Copeland: Moments pass, a legacy stays for a lifetime. So that is VERY important.
Dance Mogul: You have achieved a high level of success with your career. Once you do that, what do you feel other instructors should be doing with their success?
Jeremy Copeland: Continuing to be successful. Venture off into other areas. This world offers so much. GIVE BACK, Share your experiences and make sure that the people you train will be BETTER THAN YOU!
Dance Mogul: Do you feel a publication like Dance Mogul is needed to connect the Professionals with the next generation to help guide them to their goals and aspirations?Jeremy Copeland: Yes I am so happy this publication is here because we need this. Dancers have a voice too, not just a step! Thank you, Dance Mogul, for providing a voice. This helps us build these legacies and not just moments.
Dance Mogul: Is there anyone you would like to thank for helping you on your journey?Jeremy Copeland: My Parents, Best friend Jonathan Bryant, Millennium Dance Complex and Dance 411 Studios for allowing me to train and become who I am and who I will become. Choreographers, Brian Friedman, KIKI Ely, Sean Bankhead, Chuck Maldonado, and biggest mentor and inspiration Missy Elliott who has always given me the best advice and kept me motivated!!!