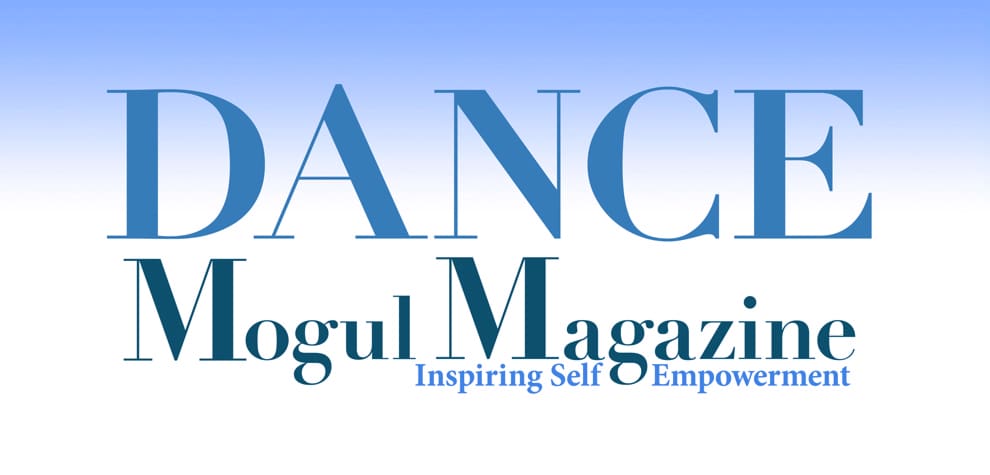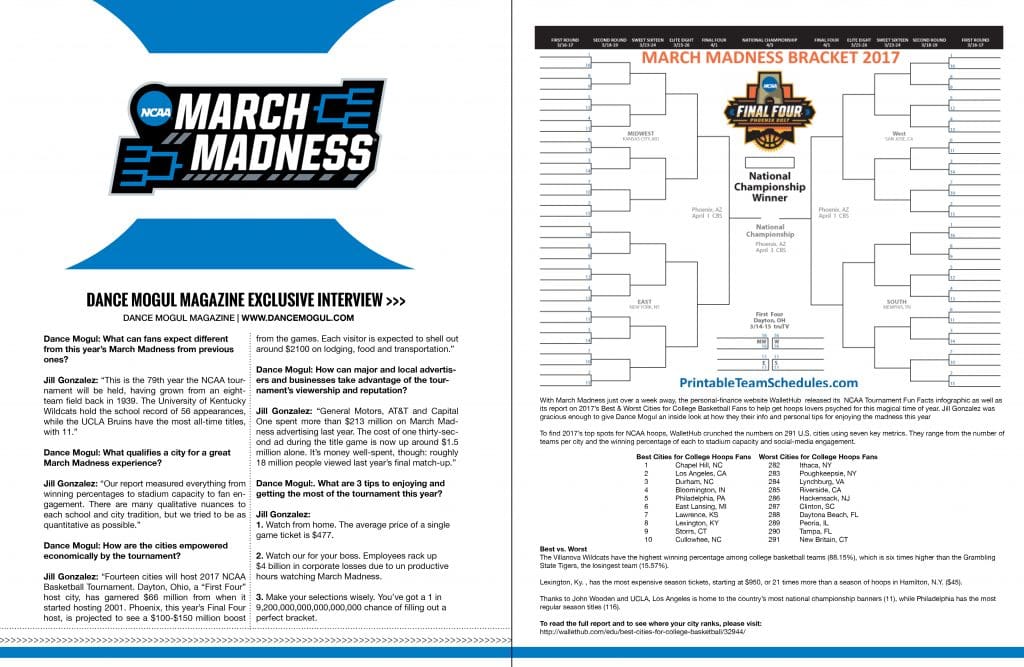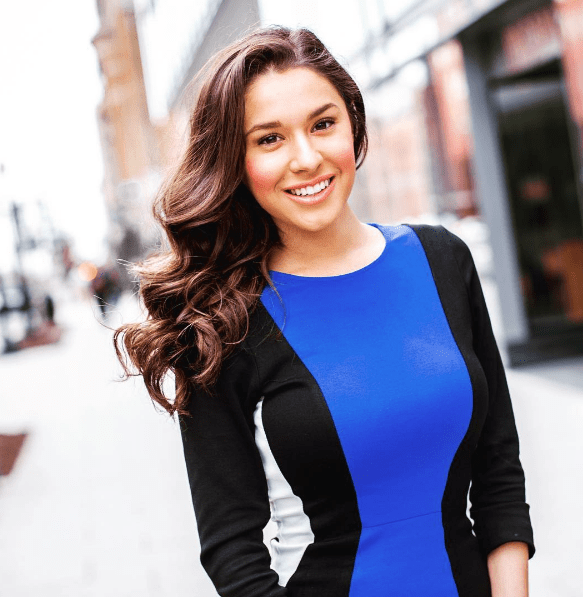 Dance Mogul: What can fans expect different from this year's March Madness from previous ones?
Jill Gonzalez: "This is the 79th year the NCAA tournament will be held, having grown from an eight-team field back in 1939. The University of Kentucky Wildcats hold the school record of 56 appearances, while the UCLA Bruins have the most all-time titles, with 11."
Dance Mogul: What qualifies a city for a great March Madness experience?
Jill Gonzalez: "Our report measured everything from winning percentages to stadium capacity to fan engagement. There are many qualitative nuances to each school and city tradition, but we tried to be as quantitative as possible."
Dance Mogul: How are the cities empowered economically by the tournament?
Jill Gonzalez: "Fourteen cities will host 2017 NCAA Basketball Tournament. Dayton, Ohio, a "First Four" host city, has garnered $66 million from when it started hosting 2001. Phoenix, this year's Final Four host, is projected to see a $100-$150 million boost from the games. Each visitor is expected to shell out around $2100 on lodging, food and transportation."
Dance Mogul: How can major and local advertisers and businesses take advantage of the tournament's viewership and reputation?
Jill Gonzalez: "General Motors, AT&T and Capital One spent more than $213 million on March Madness advertising last year. The cost of one thirty-second ad during the title game is now up around $1.5 million alone. It's money well-spent, though: roughly 18 million people viewed last year's final match-up."
Dance Mogul:. What are 3 tips to enjoying and getting the most of the tournament this year?
Jill Gonzalez:
"1. Watch from home. The average price of a single game ticket is $477.
2. Watch our for your boss. Employees rack up $4 billion in corporate losses due to unproductive hours watching March Madness.
3. Make your selections wisely. You've got a 1 in 9,200,000,000,000,000,000 chance of filling out a perfect bracket."
>>>>>>>>>>>>>>>>>>>>>>>>>>>>>>>>>>>>>>>>>>>>>>>>>>>>>>>>>>>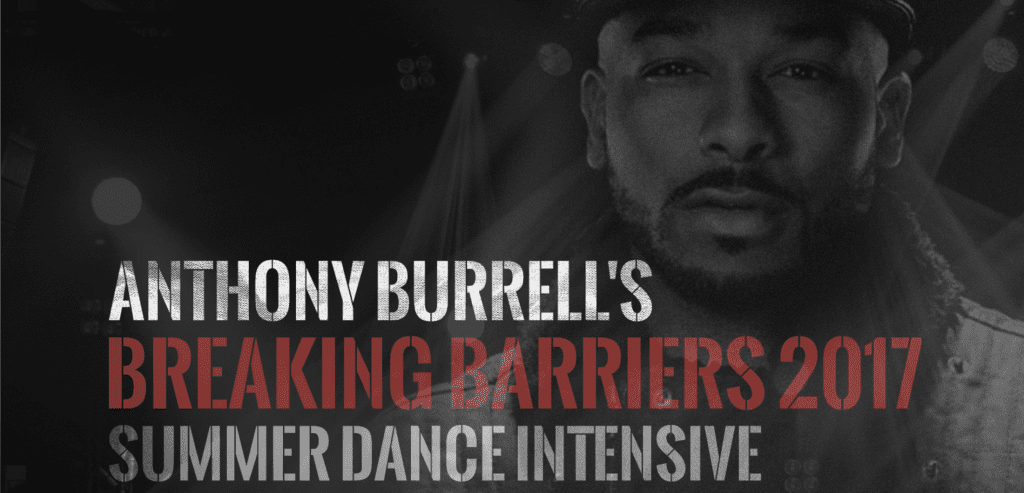 Sponsored