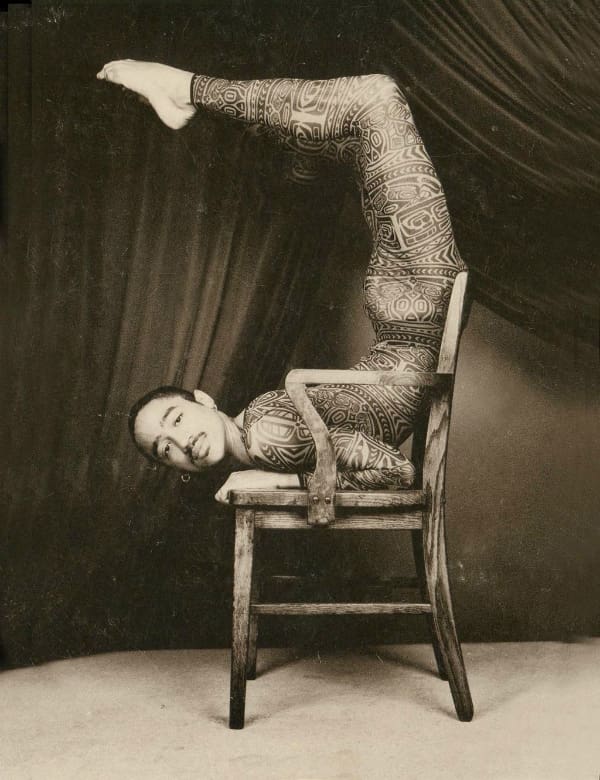 New York City Native, Jose Gutierrez, artistically known as Jose Xtravaganza began his dance career at the famed school of performing arts in New York City, La Guardia High School of Music and Arts where he majored in dance performance. He was also a scholarship recipient, at the tender age of 10, to attend the New Ballet School where he excelled at his craft. As a performer, Jose Xtravaganza began perfecting the craft of vogue as a member of The Legendary House of Xtravaganza, where he elevated this once underground and obscure dance to new heights making it an art form. Pioneer, Groundbreaking, Untouchable, Inimitable, Trendsetter, Originator are some of the adjectives used to describe him. His uncanny story-telling, progressive dancing style combined with his attention to detail and his ability to capture the audience from the moment he stepped foot on stage catapulted him to apex status in the ballroom community of his time earning him an induction into the Ballroom Hall of Fame. During these early formative years, various fashion magazines such as TIME, DETAILS and VOGUE took notice and in 1989 interviewed him for their various articles on dance. However, not just the magazines had taken notice, Jose's life was about to change dramatically. Photo Credit: Len Prince
In 1990, after auditioning along 7,000 other dancers, Gutierrez became one of the members of Madonna's team as a lead dancer and had the opportunity to travel and perform on stages around the world for her Blond Ambition tour. He also worked as an assistant choreographer performing in the material girl's VOGUE video, for which he earned a nomination from MTV Music Awards for best choreography. Gutierrez continued both modeling and dance work throughout the '90s in such events as Louis Del Olio Fashion Show, The Francesco Scavulo book of photography, fashion photographer Steven Miesel also featured photos with Jose in the Sunday Times, also he was featured in Jean Paul Gaultier,s fashion show that fall, and was also shot by Photographer Herb Ritts in Paris,and during that same time he was featured in the Miramax Film: Truth or Dare: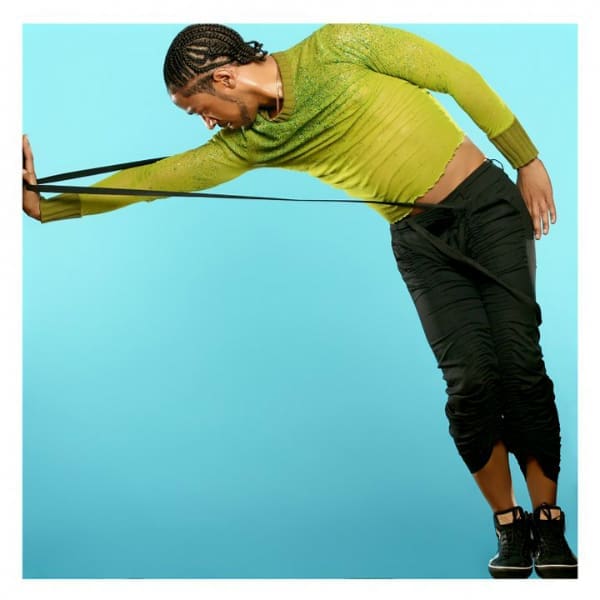 In Bed with Madonna, and the documentary Paris Is Burning by Jenny Livingston. As a choreographer and stylist, Jose worked with such artists as Tony Benet: Stepping Out With My Baby, Aretha Franklin: Every Day People, Madonna: Justify My Love, Lisa Lisa & Cult Jam: Skip To My Lu, Rolling Stones: Has Anybody Seen My Baby, Peter Lindberg's fashion video with 90,s iconic model Naomi Campbell, also modeled in Vienna, Austria,s very prestige New Sport Athletic Wear Collection, North American and European Fashion Tour, and Cesar Galindo Fashions: fall/winter Collections. Jose has also been invited by Hinton Battle to be a Guest Teacher at the Hubert St Dance Theater Workshop in Chicago for various Christmas seasons.He has also spent time as a recording artist creating and conceptualizing the Sire Records Act: Jose & Luis Xtravaganza which first release "Queens English" went straight to number "1" on the dance charts. Gutierrez gives back to both the community and the arts during his free time by teaching various classes to aspiring young kids throughout the Metropolitan New York City area. He recently was invited as a guest teacher to the E.S.O.T.An (edge school of arts.) and also has been invited a few times this year to perform as a guest artist performer at B.A.A.D (Bronx Academy for Arts and Dance. He volunteers his time for fund-raising events through the Gay Men's Health Crisis Center and is featured in Wolfgang Busch's How Do I Look website and book which is a L.G.B.T artistic empowerment HIV/AIDS awareness community project and arts in education program and has been a standing member of the board for development of management for New York City's Aid's benefit Wig Stock. Jose recently got back from Saint Petersburg, Russia where he taught a VOGUE workshop and plans to continue working overseas performing and teaching his craft. He also has coached-trained some of the world's top supermodels including cover girl Joan Smalls whom he was featured within a high fashion Haute Couture editorial spread for an upcoming Vogue Japan issue due out at the end of 2012. And also, Chanel Spokes model Sigrid Agren. Jose also appeared in the Whats Contemporary fashion web magazine this year. Photo Credit: David Bechtel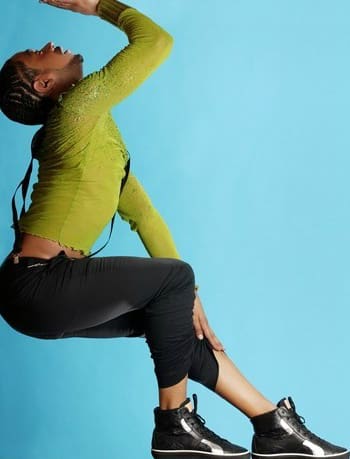 When teaching Vogue, his classes consist of a fusion of different forms of artistic dance, (I.e. ballet, modern, jazz, and hip-hop), of which he has thoroughly been trained in for over twenty-five years. His class aims to teach you how to express your own story by creating shapes and silhouettes using your body. Vogueing is dance mixed with AvantGarde posing. In order to fully grasp the artistry of voguing, you will learn the basics. Which are style, technique, and individuality? All of his classes start off with a brief warm-up which includes breathing techniques and stretching to loosen the limbs and relax the body. Jose also gives an introduction to the elements of Vogue. Pop, Dip, Spin, Arms Control, Floor Performance, and Stretch are the elements you will be learning. Leading from there you will get into a series of model poses, contortions, spins, and floor dips. All of which you will end up utilizing in your overall performance bringing you to…. strike your own pose!!!! Jose Xtravaganza is the current father of the house of Xtravaganza based in new york city which he rules with an iron fist under a velvet glove.
---
Dance Mogul Exclusive Interview…
---
Dance Mogul: At what age did you develop a passion for the arts?
Jose Xtravaganza: Seven years old.
Dance Mogul: Who were some of your early inspirations?
Jose Xtravaganza: Mikhail Baryshnikov, Gelsey Kirkland, Rudolph Nureyev.
Dance Mogul: were your parents supportive of your passion for dance?
Jose Xtravaganza: yes, very much so. they were very proud to the fact that I had a passion for something.
Dance Mogul: When did you know that you could become a professional?
Jose Xtravaganza: When I got hand picked by Eliot field (the new ballet school). for a scholarship, in the third grade
Dance Mogul: How did you develop your work ethic?
Jose Xtravaganza: If you trained in ballet dance at such a young age, you don't have much of a choice to dedicate yourself from the beginning. if you have a love and passion for it, especially when starting to train in dance at an early age, which is recommended to even be considered a pro. you realize very early on that its a lot of work and dedication, and so you get adjusted to a grueling training work ethic at a very young age.
Dance Mogul: You have had numerous opportunities and accomplishments, what have been some of your most memorable?
Jose Xtravaganza: Studying and performing with the field ballet. making it into La Guardia h.s of the arts. touring the world with Madonna.
Dance Mogul: Why is it important to give back to the dance community while still achieving success?
Jose Xtravaganza: It's needed to keep growing. to keep learning not just the giving but what you get to take with you when you give. and that is fulfillment and satisfaction knowing that you were able to share your knowledge of the dance, of the art.
Dance Mogul: What advice would you have for the younger generation of dancers that want to become professionals?
Jose Xtravaganza: Work hard, be resilient, don't be afraid, go for it. always remember the only person standing in your way is you?
Dance Mogul: Dance is the same discipline that needs to be executed in an educational setting.
Jose Xtravaganza: It's hard cause you to have a love for it early on and dedicate your self at an early age. this generation loses interest quickly, there are so many distractions and things are too advanced now especially with the internet. if you want to do it professionally. I think that if it's not approached with passion and the desire and the love to learn, whether in an educational, or artistic setting your love for it has to show and be realized from that first moment. you have to want it, to eat it, drink it, sleep it!!!! then and only then do you get an understanding of things, and then the discipline will feel like second skin.
Dance Mogul: How important is it that dancers try to leave legacies instead of bits and pieces of momentary satisfaction?
Jose Xtravaganza: It's what you train all of your life to do!!! that moment, to make a mark in the world, to touch souls with your art form!!! to change lives and inspire with your art!!! that's how important a dancers legacy is, to teach something, that will live on. leave behind an inspiration.
Dance Mogul: What are you currently doing now to elevate the craft?
Jose Xtravaganza: I'm teaching and choreographing a little.
Dance Mogul: Do you feel a publication like dance mogul is needed to connect the professionals with the next generation to help guide them to their goals and aspirations?Jose Xtravaganza: Absolutely.
Dance Mogul: Is there anyone you would like to thank for helping you on your journey?
Jose Xtravaganza: God for my gift, my teachers for helping me nurture it.photo credit: Photo Credit: Len Prince
.