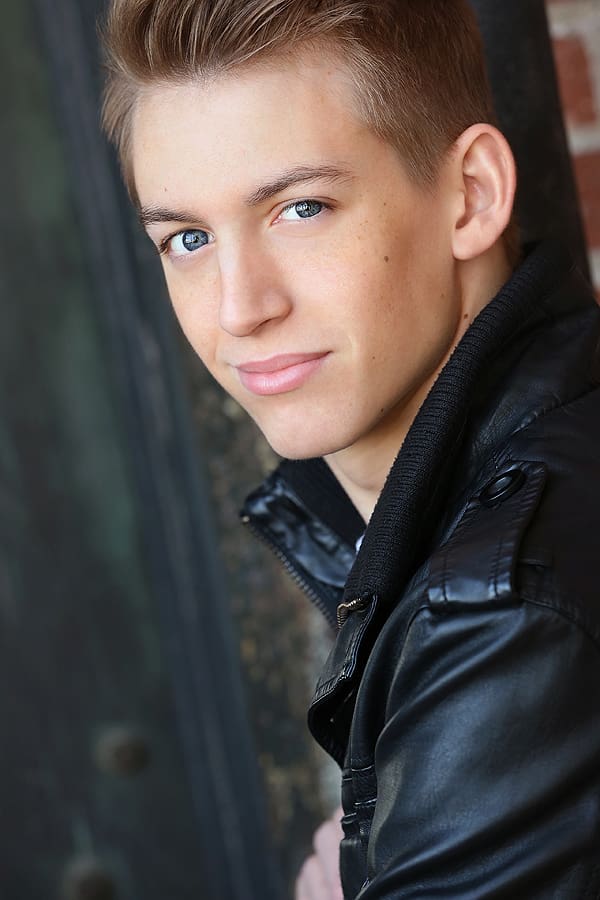 When Dance Mogul Magazine read Josh's story we were at a loss for words. We couldn't even ask any questions because we felt he had taken us on a journey through his life, a life as a dancer. We are also dancers at Dance Mogul Magazine and we could visualize every word as he described his progress on his journey. We have included his story and a brief interview in hopes that you will be inspired as we are.
My mom signed me up into martial arts (Taekwondo) when I was 4 years old because she said I had so much energy that I would jump all over the furniture. She said she wanted to make sure I learned discipline and respect while getting rid of the extra energy. I earned my First Degree black belt at 7-1/2 years old. After several years of dedication to competitive martial arts sports, I decided to try Baseball and Soccer and fell in love with those two sports as well. I played Baseball and Soccer for many years and had fun with all of them, but still continued my taekwondo through classes and was on a competitive sparring team, earning many gold and silver championships in the Junior Olympics. When I was 12, I went to a family wedding and when the music started to play, I just started dancing with everyone else and goofing off, and realized how much I liked dancing! People were circling around me and then asking me where I took dance classes at, and I told them I didn't When I went home that night, I asked my Mom if I could take some hip hop dance classes and learn how to dance like the guys on ABDC crews. My mom found a dance studio and I started to take hip hop classes, then auditioned for the competition team, and was so excited when I made the team. I had the opportunity to take Masterclasses from some of California's well-known choreographers at our studio and received a scholarship for a week of classes at Millenium Dance Complex in California. I was so excited that I immediately asked my Mom when we could go. My mom worked a couple of jobs to help keep up with everything and helping me to train, so she saved up enough money for us to go for a week during the summer. It was amazing taking classes at Millenium, and I learned so much. I really didn't want to go back home after being surrounded by all of the dancers and excitement there. I remember talking to Jin, the Studio Director at Millenium, and I thanked her for the classes and said "My dream is to teach at Millenium one day", and she said keep working at it, you just never know, work hard and you probably will". Best summer vacation ever and I spent it all week dancing. When I was getting ready to graduate 8th grade and start high school plans, I didn't really feel like I would want to go to a typical high school because the kids there wouldn't understand my passion for dance, and I really didn't have much interest in high school sports, and all I could think about was music and dancing and getting back to California and making my dream come true. I really wanted to move to California and become a professional dancer, but my Mom said that we couldn't just pick up and move and that I just might change my mind on my career from one year to the next. I told my Mom this was different because I never get bored with dance. With sports, once I would learn them, they just seem to become so repetitive that I would get bored with it even though I was having fun, but with dance, there is always something new to learn, and I can always move my body a different way, so I didn't get bored with it and I loved the music. When I hear music, my body just wants to move and it's something that I cannot explain, but most dancers understand that feeling.
My mom found out about auditions for a Performing Arts High School called Chicago Academy of the Arts and asked if I wanted to audition. I really didn't know if I wanted to audition because the dance portion of this school was learning mostly ballet, jazz, and modern styles, and that really wasn't anything that I had an interest in, but I knew that becoming a Professional dancer meant learning all styles of dance. My mom also told me that if I was serious about becoming a dancer and moving to California, that I had to work hard at dance, keep up my grades, and prove it to her before she would agree to a move like that. I did the audition and to my surprise was awarded almost a full scholarship to the school. My mom was pretty excited too because we couldn't afford for me to attend this school if I didn't earn a scholarship. This was an exciting time, but also very scary at first because I had to learn how to take a train to the city, then I would get on the bus that took me to the school. On school days, I would have to be up by 5:45 a.m. to catch the train to the city. My school day would consist of 5 hours of academics and 3 hours every day of dance before rushing to the train to get home around 6 or 7 pm each evening. I would have dinner, then go to my competition studio for rehearsals and classes, then do homework, and typically in bed by 11 or 11:30. I would repeat this every day during the week, and then on weekends, I would have competition studio rehearsals and or attend dance conventions.
I kept an A average in my schoolwork and danced almost every day. Whenever we had school breaks, my mom would take me out to California for more training and start planning for future moves. By the end of my first year of High school, my Mom said that we could make plans to move to California to work toward building my professional career since I was able to demonstrate I was serious about becoming a Professional Dancer and kept up my grades so well.
My mom and I moved to North Hollywood, California in July of 2011 and met with MSA in August 2011 and was blessed with the opportunity of signing with them to represent me in the dance industry! For my second year of high school, I was able to do homeschooling so that I could have flexible hours to work on my career. I finished high school in June 2012 and started taking college classes just recently to work toward my College degree. I may take longer than most to complete my degree; however, I will also have the flexibility to work on my career at the same time.
Since moving to California, I am so thankful to have the opportunity to teach classes at Millennium, work on two episodes on 2012 "XFactor USA, "Just Dance 3" video games, Mindless Behavior music video, Adam Irigoyen's music video, Disney's "Just Dance Party" video games, and a music video with Karoline Rhett. My acting work includes an insurance commercial and a pilot television show where I had the opportunity to work with Wayne Brady. More dreams came true when David Moore asked me to assist him with the auditions for "Dancing with the Stars", and collab on a Justin Bieber video submission for his "Believe" tour! I was awarded Pulse Elite Protégé' in July 2012 for the opportunity to train and assist well known and incredible choreographers such as Brian Friedman, Gil Duldulao, Tessandra Chavez, Laurieann Gibson, David Moore, Ian Eastwood, Desmond Richardson, Chris Judd, Dave Scott, and Brooke Lipton. Most recently, I have started choreographing some pieces of my own and made a few submissions to my Agency, along with a new video collab done with David Moore. I'm really excited to continue to train hard, continue to be inspired, and hopefully inspire as well, but just very thankful to have the opportunity to learn from such great choreographers and dancers here in this industry.
Dance Mogul: What advice do you have for young up and coming dancers?
Josh Killacky: Don't worry about what other people think of you, just dance from your heart. Take as many styles of dance as you can, including the core of all dance which is ballet. Train as much as you can, not only in dance classes, but also conditioning your body. Make sure to network by always introducing yourself in classes. Continue to watch as many dance videos to learn and practice different ways that people dance and move their bodies
Dance Mogul: What are your views on the dance industry and its future?
Josh Killacky: Mainly, I feel the dance industry is going to keep growing and growing, where it will soon get to the point of receiving the same type of recognition and credibility as vocalists receive. Also, I feel dancers/ choreographers are going to continue to increase their pay as time goes on. Overall, people won't think of us as "background dancers", people will refer to dancers using the term "artists" that are working alongside vocalists.
Dance Mogul: How can Dance Mogul Magazine better serve the dancers and the dance community?
Josh Killacky: I think it would be great if the magazine representatives were able to get on set of some of the music videos, commercials, etc, and begin to interview on set, to let people know the behind the scenes, which would help someone to see what it's like being a dancer. I think it would also be helpful to showcase how hard dancers work and perhaps the Magazine could shadow someone from start to finish in the "day of a dancer". Many people don't realize that dancers are just like Olympic athletes. We train very hard and dancing is sometimes like running a marathon, but our bodies are constantly moving in all different directions. At times, we dance so much in a day that our feet may end up bleeding, our bodies are bruised from floor work, and we sometimes are sick from exhaustion, but we love it and keep on going!
Dance Mogul: You have taught and performed all over, what have been some of your favorite experiences?
Josh Killacky: One of my favorite experiences was when I was asked by my competition studio to teach a master class there. It was definitely a moment for me because when I left there to pursue my dreams in LA, I think there were some doubtful people who may not have believed in me, and it was just a great feeling going back and teaching there, knowing that I was inspiring others that dreams can come true as long as you work hard and believe in yourself. Also, It was very inspiring for me to see a lot of my old friends from the competition team that came to take my class and smashing the combo. Such a GREAT EXPERIENCE!
Dance Mogul: Is there anyone you would like to thank for helping you along your journey?
Josh Killacky: Mainly I would love to thank my mother. She is my best friend, and the one that has been on my side, helping me 110 %! For her to pick up from Chicago and move to LA, for my dream, just still amazes me! I love her with all my heart! A special thank you to ALL my family members for believing in me, especially my sisters, Nadine, and Katie Karner! Other than my mom and family, I would love to thank David Moore, for being such an amazing mentor/brother! Kevin Maher for believing in me and giving my very first scholarship to Millenium Dance Complex, and also I want to say thank you for all of the guidance and advice received from Alvin Ramirez, my Pulse family and faculty members, Tony Selznick and one of my best friends, David Scarzone!