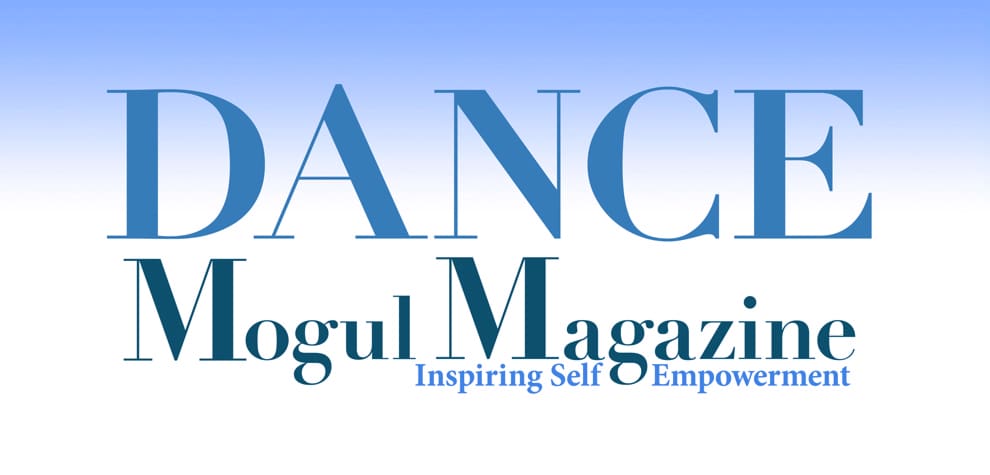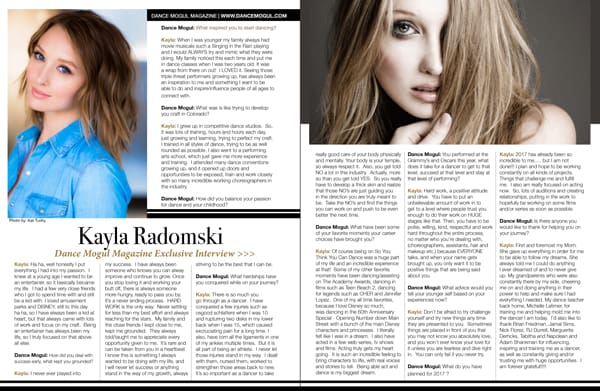 Dance Mogul: What inspired you to start dancing?
Kayla: When I was younger my family always had movie musicals such a Singing in the Rain playing and I would ALWAYS try and mimic what they were doing. My family noticed this each time and put me in dance classes when I was 2 years old.  It was a wrap from there on out!  I LOVED it.  Seeing those triple threat performers growing up, has always been an inspiration to me and something I want to be able to do and inspire/influence people of all ages to connect with.
Dance Mogul: What was it like trying to develop your craft in Colorado?
Kayla: I grew up in competitive dance studios.  So, it was lots of training, hours and hours each day, just growing and learning, trying to perfect my craft. I trained in all styles of dance, trying to be as well rounded as possible. I also went to a performing arts school, which just gave me more experience and training.  I attended many dance conventions growing up, and it opened up doors and opportunities to be exposed, train and work closely with so many incredible working choreographers in the industry.
Dance Mogul: How did you balance your passion for dance and your childhood?
Kayla: Haha, well honestly I put everything I had into my passion.  I knew at a young age I wanted to be an entertainer, so it basically became my life.  I had a few very close friends who I got to spend time with and still be a kid with. I loved amusement parks and DISNEY, still to this day haha, so I have always been a kid at heart, but that always came with lots of work and focus on my craft.  Being an entertainer has always been my life, so I truly focused on that above all else.  
Dance Mogul: How did you deal with success early, what kept you grounded?
Kayla: I never ever played into my success.  I have always been someone who knows you can alway improve and continue to grow. Once you stop loving it and working your butt off, there is always someone more hungry, ready to pass you by.  It's a never ending process.  HARD WORK is the only way.  Never settling for less than my best effort and always reaching for the stars.  My family and the close friends I kept close to me, kept me grounded.  They always told/taught me to appreciate every opportunity given to me.  It's rare and can be taken from you in a heartbeat.  I know this is something I always wanted to be doing with my life, and I will never let success or anything stand in the way of my growth, always striving to be the best that I can be.  
Dance Mogul: What hardships have you conquered while on your journey?
Kayla: There is so much you go through as a dancer.  I have conquered a few injuries such as osgood schlatters when I was 10 and rupturing two disks in my lower back when I was 15, which caused excruciating pain for a long time. I also, have torn all the ligaments in one of my ankles multiple times.  But it is all part of being an athlete.  I never let those injuries stand in my way.  I dealt with them, nursed them, worked to strengthen those areas back to new.  It's so important as a dancer to take really good care of your body physically and mentally. Your body is your temple, so always respect it.  Also, you get told NO a lot in this industry.  Actually, more so than you get told YES.  So you really have to develop a thick skin and realize that those NO's are just guiding you in the direction you are truly meant to be.  Take the NO's and find the things you can work on and push to be even better the next time.  
Dance Mogul: What have been some of your favorite moments your career choices have brought you?
Kayla: Of course being on So You Think You Can Dance was a huge part of my life and an incredible experience at that!  Some of my other favorite moments have been dancing/assisting on The Academy Awards, dancing in films such as Teen Beach 2, dancing for legends such as CHER and Jennifer Lopez.  One of my all time favorites, because I love Disney so much, was dancing in the 60th Anniversary Special – Opening Number down Main Street with a bunch of the main Disney characters and princesses.  I literally felt like I was in a dream.  I also have acted in a few web-series, tv shows and films. Acting truly gets my heart going.  It is such an incredible feeling to bring characters to life, with real voices and stories to tell.  Being able act and dance is my biggest dream. 
Dance Mogul: You performed at the Grammy's and Oscars this year, what does it take for a dancer to get to that level, succeed at that level and stay at that level of performing?
Kayla: Hard work, a positive attitude and drive. You have to put an unbelievable amount of work in to get to a level where people trust you enough to do their work on HUGE stages like that. Then, you have to be polite, willing, kind, respectful and work hard throughout the entire process, no matter who you're dealing with, (choreographers, assistants, hair and makeup etc.) because EVERYONE talks, and when your name gets brought up, you only want it to be positive things that are being said about you.  
Dance Mogul: What advice would you tell your younger self based on your experiences now?
Kayla: Don't be afraid to try challenge yourself and try new things any time they are presented to you. Sometimes things are placed in front of you that you may not know you absolutely love, and you won't ever know your love for it unless you are fearless and dive right in.  You can only fail if you never try. 
Dance Mogul: What do you have planned for 2017 ?
Kayla: 2017 has already been so incredible to me….. but I am not done!!! I plan and hope to be working constantly on all kinds of projects.  Things that challenge me and fulfill me.  I also am really focused on acting now.  So, lots of auditions and creating relationships, putting in the work to hopefully be working on some films and/or series as soon as possible.  
Dance Mogul: Is there anyone you would like to thank for helping you on your journey?
Kayla: First and foremost my Mom.  She gave up everything in order for me to be able to follow my dreams. She always told me I could do anything I ever dreamed of and to never give up.  My grandparents who were also constantly there by my side, cheering me on and doing anything in their power to help and make sure I had everything I needed.  My dance teacher back home, Michelle Latimer, for training me and helping mold me into the dancer I am today.  I'd also like to thank Brian Friedman, Jamal Sims, Nick Florez, RJ Durrell, Marguerite Derricks, Tabitha and Napolean and Adam Shankman for influencing, inspiring and training me as a dancer, as well as constantly giving and/or trusting me with huge opportunities.  I am forever grateful!!!!!
>>>>>>>>>>>>>>>>>>>>>>>>>>>>>>>>>>>>>>>>>>>>>>>>>>>>>>>>>>>>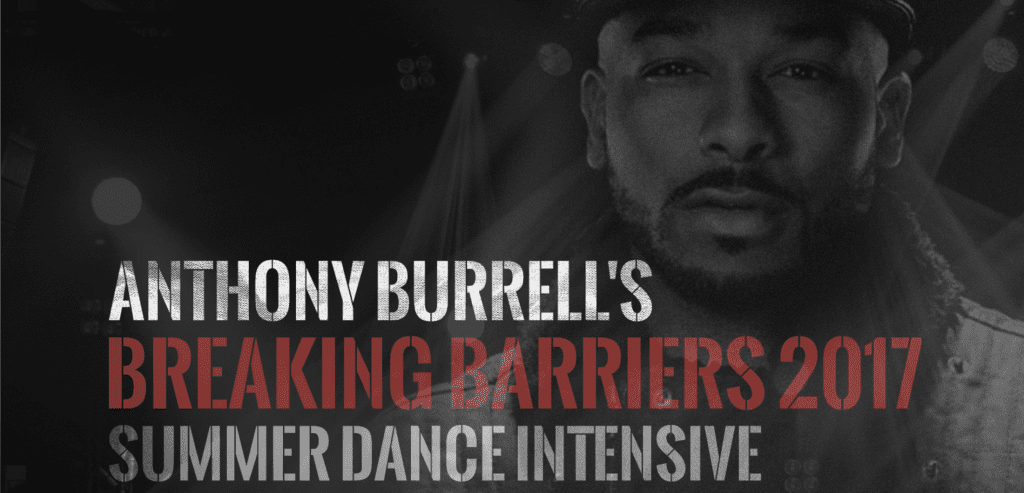 Sponsored