Kim Gingras, French-Canadian dancer from Montreal, started training at the age of 15. It was only halfway through University, while studying physical therapy, that she decided to take her passion for dance to a whole new level. She focused on the artform full-time and has made a remarkable career out of it. After being a contestant on So You Think You Can Dance Canada, appearing in movies, winning a SOBA award and working on the MJ Experience Xbox game back in Canada, Kim decided to pursue even bigger dreams and made the move to Los Angeles in 2011. Since then, she has had the privilege of working with artists such as Jennifer Lopez, Nicole Scherzinger, Christina Aguilera, Pharrell Williams, Gwen Stephani, One Republic, Pitbull, Hillary Duff, The Wanted, Nicki Minaj and Robin Thicke. In 2013, she lived one of her biggest dreams and started touring the world with the one and only Beyoncé on the Mrs. Carter Show then continued touring with both Beyoncé and Jay-Z on the On The Run tour this past summer. With her strong belief in the TTDC motto: "If it's meant to be, it is up to me", Kim continues to work hard and strive for growth every day.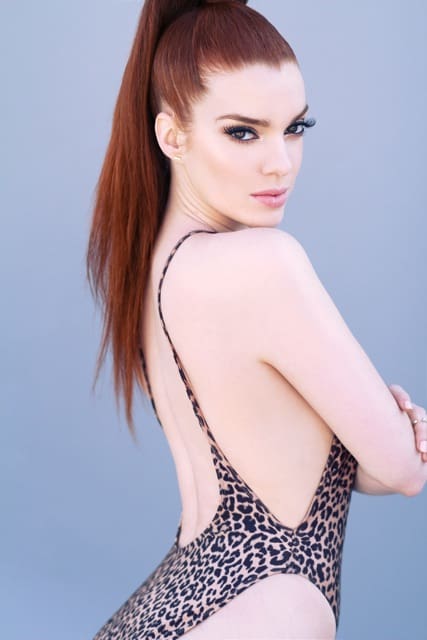 Dance Mogul: Who were some of your inspirations in life and dance growing up?
Kim Gingras: My mother has always been such a strong female inspiration for my sisters and me. She has always supported me to do what my heart was calling me to do. I am very lucky to have such a supportive family. Kelly Konno, an amazing Canadian dancer/ choreographer, has inspired me a lot as well. She was one of the first ones to make me realize that moving to the States and making dance a career was possible. She has danced with such powerful talented artists herself and it motivated me to keep going.
Dance Mogul: What is the dance community like in Canada?
Kim Gingras: We have a great dance community in Canada. It definitely isn't as big as the one in the States, but it is strong.
Dance Mogul: Was it a hard decision to move to LA? Did you encounter any hardships?
 
Kim Gingras: It was definitely a big move. A move that needed a lot of reflection, a move that you don't do over night. But once I had made my mind up about really giving it my best try, I was excited! It took months to prepare my work visa documents and application. I also wanted to make sure I had a bit of money saved up to live out there in case things took a while to pick up.
Saying goodbye to family and friends was very hard, but I'm so grateful for their support and for the technology (Skype, FaceTime, etc.). It makes it easier to keep in touch on a daily basis.
Dance Mogul: How do you stay humble with all the success you have achieved so far?
 
Kim Gingras: I was always encouraged to stay humble, to respect everyone around me, to keep working harder and doing better for myself. It's important to be confident in who you are and what you bring to the table, but there is no need to have an ego. I'm all about staying positive and encouraging one another in this harsh industry.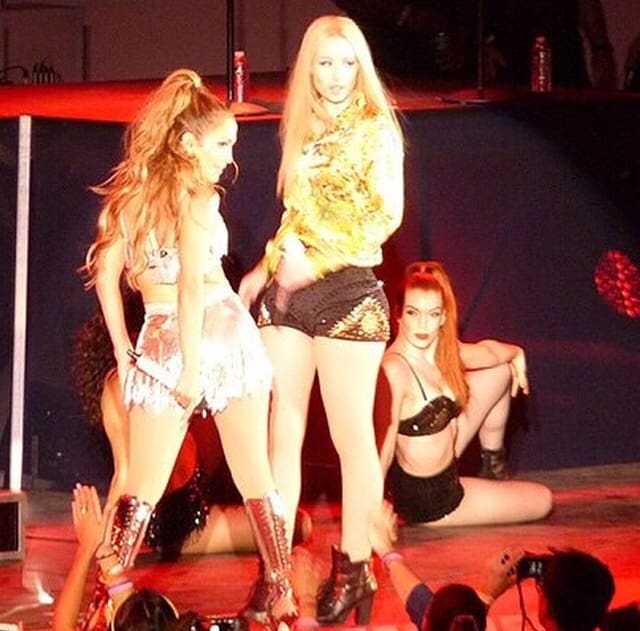 Dance Mogul: What have been some of your favorite moments on stage?
 
Kim Gingras: Hmm… that is hard to answer. I absolutely am in love with what I do. Being on stage and entertaining brings me so much joy.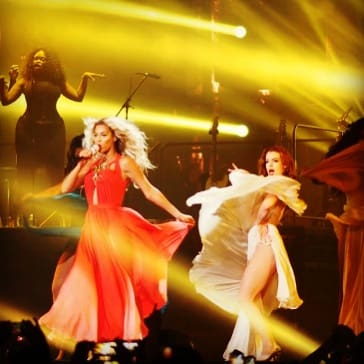 I could definitely say that hitting the stage with the one and only Beyoncé has been so remarkable every time! It's so crazy to see the sea of people screaming, cheering and crying of joy, ready to embark on an adventure with you for the next two hours! What makes it even crazier is when you hear people screaming your name!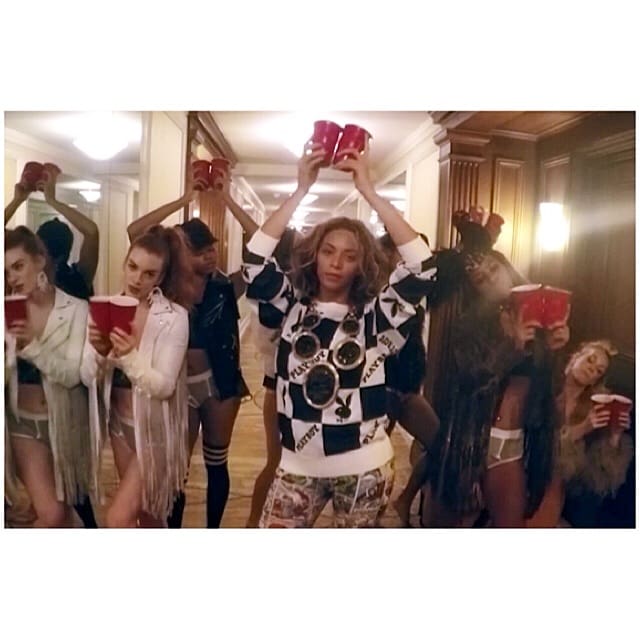 Dance Mogul: Is there any advice you have for the next generation of dancers?
 Kim Gingras: We all know that talent and looks play a big part in this industry. It can be very hard to be judged on your appearance, on what you chose to wear, on the decisions you made when it came time to freestyle, etc. So you need thick skin. You can't let it get to you and take it too personal. That will eat you alive. You have to expect doors to close and you have to believe other doors will open. My best advice is to stay positive, to always carry yourself with the best possible energy. That goes a long way. Visualization is something I believe in as well. Envision yourself doing what you would like to do, let yourself dream big! Let those vibrations out into the universe. And of course always work hard and work on getting better. There is no better project to work on than working on you.
 Dance Mogul: Dance has become a worldwide phenomenon. Where do you see it going in 10 years craft wise and business wise?
Kim Gingras: I hope that it keeps blowing up. I really hope that people keep being entertained, inspired and can truly appreciate what we do. I would love for people to really be able to see how much it takes to do what we do (i.e., hours of work, sacrifices, demands, injuries, conditions, and so on). We make what we do look so fun (and it is), but so much goes on behind it all and we are often not truly appreciated to our value.
Dance Mogul: What's next for you in 2015?
 
Kim Gingras: It is hard to tell ha ha.  It always is. I like to take it one project at a time. I trust that things will be lining up. I would really like to tour again and I would love to be a part of a movie. Throwing it out in the universe! 😉
 
Dance Mogul: Is there anyone you would like to thank for helping you on your journey thus far?
Kim Gingras: Oh so many people! Everyone really! Whether it was from support, love, guidance, teaching or even tough love, rejection, disbelief, etc. It all is a part of what made me who I am today.
I will forever be grateful to my family and close friends who always believed in me and therefore helped me believe in myself.