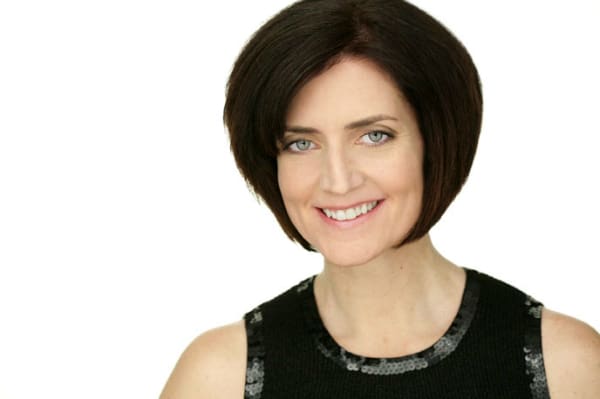 Dance Mogul Magazine is honored to present Kim Hale, a Dance Educator that understands the importance of  always being open to learning. Dance Mogul Magazine canvased the U.S. for 2 years asking dance elders and the younger generation what was missing from dance and the number one thing that was polled was Education, so we feel that it is important that not only do we interview dancers for dance inspiration , but also have them empower the youth by promoting their educational journey as well. Kim Hale serves as a great example to young women in the dance culture that want to dance professionally while still being educated.
A magna cum laude graduate of Wellesley College, Kim Hale is a highly respected teacher of jazz and theater dance on both coasts known for her ability to train technically strong, passionate and "working" professionals. A California native, Kim Hale began her professional career in 1991 upon completion of the scholarship program at the "acclaimed" Dupree Dance Academy in Hollywood, CA. She recently returned to Los Angeles after spending fifteen years in New York. Her performance credits include Debbie Allen's "Hot Chocolate Nutcracker" starring Raven Symone, the National Tour of "Applause" directed by Gene Saks and choreographed by Tony Award winner Ann Reinking, the pre-Broadway workshops of "Chicago," "Fosse" and the upcoming musical "Eve's Turn" as well as regional productions of "Baby," "Chicago," "The Will Rogers Follies", "A Funny Thing Happened On The Way To The Forum", and "Antigone". She has appeared as a principal dancer in Las Vegas, Atlantic City, Branson, on cruise ships and in major industrials for Crest, Shell Oil, Harley Davidson, State Farm, Buick, Redken, Tressa Hair and Vidal Sasson. As a concert dancer, she has performed with WalkerDance in New York City, the Los Angeles based Jazz Dancers Inc., Las Vegas Civic Ballet and in the Joffrey Ballet's production of "Petrouchka" at the Dorothy Chandler Pavilion.
Kim's choreography credits include Debbie Allen's Hot Chocolate Nutcracker ("The Battle") starring Raven Symone for BET, Are You There God? It's Me, Karen Carpenter, BJ ~ A Musical Romp for the Planet Connections Festivity (Outstanding Choreography Award) in New York City, The Unsinkable Molly Brown, Camp Rock the Musical, Expedia.com's 2006 National Promotional Tour, The World Goes 'Round, Bye, Bye Birdie, Little Women, the Bank of America Children's Tour Fractured Fairy Tales, Shakespeare's A Winter's Tale, For Colored Girls Who Have Considered Suicide When The Rainbow Is Enuf, benefits for Hospice of Central NY, the American Heart Association, Broadway Cares/Equity Fights Aids and is part of the Ballet Hispanico Ensemble concert repertory.
Kim spent five years as Assistant Professor of Dance in the BFA Musical Theater program at Syracuse University where she taught all levels of jazz, theater dance and ballet. She is currently on the dance faculty at AMDA-LA, Los Angeles County High School for the Arts, Debbie Allen Dance Academy as well as a guest teacher at The Edge in Los Angeles and Steps on Broadway in New York City. Kim is also a popular adjudicator/instructor on the competition/convention circuit. A passionate and caring teacher, Kim's classes are rooted in classic jazz technique with an emphasis on individual style and performance quality.
Kim's former students have performed in all facets of the entertainment industry including Broadway productions of White Christmas, Billy Elliot, Ghost the Musical, Mamma Mia, American Idiot, Wicked, Rent, A Chorus Line and West Side Story; numerous National Tours; films such as Hairspray and Step Up 3; national commercials and as backup dancers for Beyoncé and Mariah Carey. Kim is currently represented by The Movement – A Talent Agency in Los Angeles.

Dance Mogul: At what age did you discover your passion for the arts?
Kim Hale: Age 5.
Dance Mogul: Who were some of your early inspirations?
Kim Hale: My first two ballet teachers, Sheila Turek and Ricky Harris, instilled a love and passion for dance in me at a young age. They also taught me the value of discipline and hard work.
Dance Mogul: Were your parents supportive of your passion for dance?
Kim Hale: My parents were supportive to a point. I think they were afraid of me entering a profession filled with so much uncertainty and rejection. Fortunately, they couldn't hold me down and I found a way to live out my dream despite the obstacles I encountered.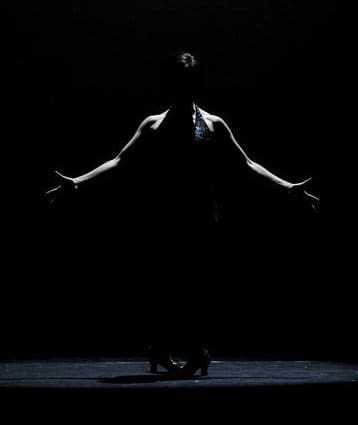 Dance Mogul: When did you know that you could become a professional?
Kim Hale: I knew that I chance of dancing professionally when I was accepted into the Dupree Dance Academy scholarship program. I was honored to be among such an elite group of talented individuals and was confident the training I was about to receive would prepare me for a career in dance.
Dance Mogul: How did you balance pursing higher education and your dance training?
Kim Hale: My path has been fairly unconventional. I began my journey in higher education at age 30 thanks to a program in NYC called "Career Transitions for Dancers." I stopped performing and decided to attend a local community college with the intent I would never return to dance or the stage. Boy was I wrong. When I transferred to Wellesley College dance began calling my name again. Six months before I graduated with my B.S. in Urban Politics, I was offered a Guest Artist position in the Dance Department at UMASS Amherst and so began my teaching career.
Dance Mogul: You have had numerous opportunities and accomplishments, what have been some of your most memorable?
Kim Hale: I have been blessed to work with and share the stage with some amazing talent. I would have to say that working with Ann Reinking on "Chicago" and Chet Walker in the early stage of "Fosse" are among the top of the list. Likewise, working with Debbie Allen has also been AMAZING! I am in awe of how Ms. Allen expanded an exceptional career as a dancer to include director, producer, writer, Arts Education advocate and studio owner. Awe inspiring!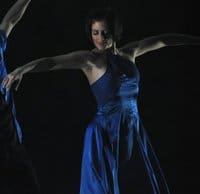 Dance Mogul: Tell us how we can better educate the next generation to help preserve the different dance genres?
Kim Hale: Young people need to be exposed to a variety of styles of dance not just the current fads. I truly believe that, "Everything old is new again." It is important for studio owners to instill a respect for technique development and training in foundational techniques such ballet and modern. Although I am a jazz/theater dance teacher, I believe, like many of your readers, that ballet training is at the core of all great dancing and styles. Learning choreography is one thing but developing into a strong technically proficient dancer is at the heart of this art.
Dance Mogul: What advice would you have for the younger generation of dancers that want to become professionals?
Kim Hale: Never stop training. No matter how many jobs you book, a dancer must be committed to continually refinining his/her craft. There is so much to learn and so many styles to explore. You really cannot be a one trick pony and survive in this business. Take a cirque class. Learn about acting. Find a voice teacher. Study gymnastics. Never stop learning and growing.
Dance Mogul: How do you get the younger generation to understand that the discipline in dance is the same discipline that needs to be executed in an educational setting?
Kim Hale: I believe that dance training is life training. I believe it is unspoken. The discipline of a dance class will spill over into all areas of a young person's life if given the opportunity. Given the ongoing cuts in Arts Education funding, I believe that is imperative that we continue to create opportunities for our young people to explore their creativity in positive ways. A disciplined young person is a disciplined young person period. I try to instill that in the classroom and lead by example. 
Dance Mogul: How important is it that dancers try to leave legacies instead of bits and pieces of momentary satisfaction?
Kim Hale: Tony Award winner Ann Reinking once told me that, "Dance is one of the most sacred arts forms for it must be personally passed on from one generation to the next." I am committed to passing on the traditions and legacies of the dancers and teachers that came before me. I believe that as dance moves forward to exciting new territory it is important for us to never forget the past and where it all originated from.
Dance Mogul: What are you currently doing now to elevate your craft?
Kim Hale: I consider myself to be a lifelong learner. Since I started working at the Debbie Allen Dance Academy I have been exposed to new styles of dance that have really influenced my choreography. Also, I just started working as an Associate in the Dance Education Department at The Movement Talent Agency in Los Angeles. It is so wonderful to once again be exploring new avenues in dance.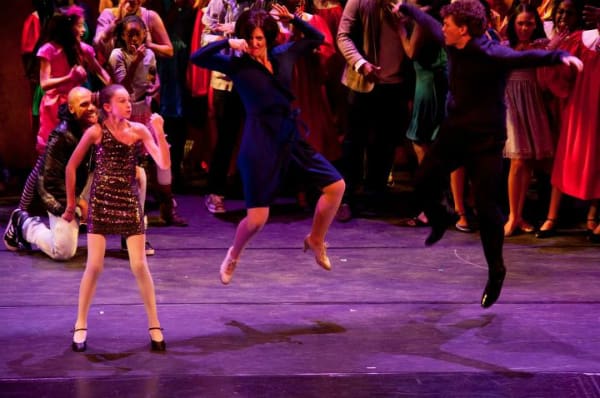 Dance Mogul: Do you feel a publication like Dance Mogul is needed to connect the Professionals with the next generation to help guide them to their goals and aspirations?
Kim Hale: YES! I LOVE reading about other artists and their journeys as dancers/choreographers.
Dance Mogul: Is there anyone you would like to thank for helping you on your journey?
Kim Hale: There are so many people to thank, but probably the three most influential people in my journey have been Chet Walker, Jeff Shade and Debbie Allen. Ironically, I met them each separately but they all performed together in Bob Fosse's revival of "Sweet Charity." I seem to have some kind of strange Fosse connection. Chet taught me about staying true to your passion and never giving up on a dream although it may change shape. Jeff Shade is AMAZING and he really helped me find the JOY in dance at a time I thought I had lost it forever! And Ms. Allen, well, I cannot say enough! The greatest lessons I have learned from her is stop playing a victim and own your strength and talent! Nobody works harder than her and to just be in the same room with her makes you want to do and be better!

What the world thinks of Kim Hale:
"Kim has raised the bar high for all my students and pushed them to unprecedented levels of achievement. She teaches well-disciplined classes that are real favorites of my students."
~Debbie Allen, Director/Choreographer/"So You Think You Can Dance" Judge
"Ms. Hale's ability to work with students and dancers of varying levels of training and experience further demonstrates how gifted a teacher she truly is."
 ~Tina Ramirez, Founder of Ballet Hispanico – New York City
"The performing arts world is full of dance teachers and choreographers but Kim is the "real deal! She is a consummate professional with years of hands-on experience teaching and mentoring students. Her knowledge of technique and her creative choreographic staging, combined with her enthusiasm, makes her a tremendous asset to the creative team."                                                                                                    ~Judith Patterson, President/CEO of U.S. Performing Arts Camps
"I had the pleasure of working with Kim Hale at Syracuse University's Department of Drama. Kim taught all levels of Jazz and Theatre Dance. Kim is a highly qualified jazz teacher who is artistic, professional and has an anatomical awareness of what the dancer needs."
~Anthony Salatino, Associate Professor – Syracuse University, BFA Musical Theater program
"Kim is a great teacher. Her people skills make her someone that students and performers can relate to and feel comfortable with. She connects with the people she works with in a way that leaves them not only feeling educated, but inspired. Her knowledge of her craft makes her someone that has a lot to give and a diverse background to share."
~Tramaine Montell Ford, Hairspray the movie
For more on Kim Hale check out: www.kimhaledance.com