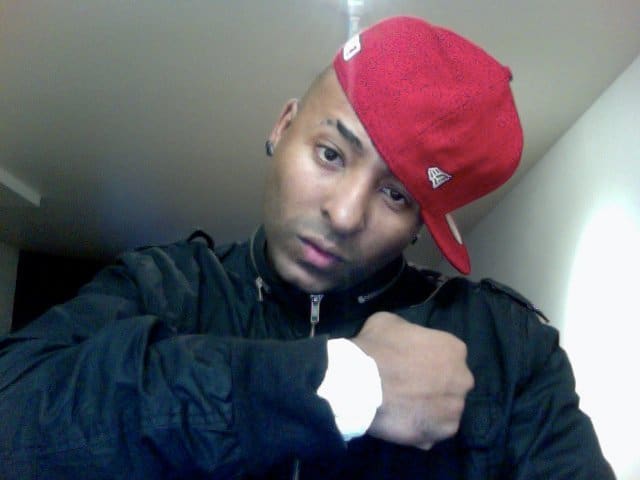 ---
Dance Mogul

Magazine Exclusive… 
---
Dance Mogul Magazine: Can you give our subscribers a brief overview of your career and bring them up to speed?
Kolanie Marks: Been a professional Choreographer for about 6 years now! My Credits include
Dance Mogul Magazine: Who are your inspirations?
Kolanie Marks: I allow many people to be inspirations to me! I'm inspired by both dancers and Choreographers. I would have to say that Tabitha & Napoleon really inspire me, I feel they are amazing at what they do…and they have a wide range of jobs they do! Also, I'm inspired by Choreographer Steve Bolton from Montreal he's the guy that gave me my first International Teaching Job, from his Choreography to the way he runs his business is amazing to me! He's a great mentor of mine.
Dance Mogul Magazine: When did you realize dance was no longer a hobby, but a viable way to make a living?
Kolanie Marks: To be honest dance was never a hobby for me. Since day one I wanted to be a Choreographer! So the day I decided to start dancing was the day I started dreaming! I'm 31 and I started when I was 23. I didn't know how to properly dance at the time, I was a hot mess lol! However my work ethic is what got me to where I am, I danced every day since. I would say for about 3 years I trained extremely hard, and then 2006 is when I started traveling as a Choreographer! 2008 is when I started becoming a working choreographer! Been working ever since 😉
Dance Mogul Magazine: What are the ups and downs of your journey through dance?
Kolanie Marks: I would say that the downs of my journey were the No's, however, I never let that truly get me down! I used it as fuel to motivate me to keep pushing, I realized that you can't win them all, but you will win if you keep at it! The Up's for me has to be when I started actually booking jobs! I'm a Choreographer that lives in Seattle so most people told me I would have to move to LA to actually make it! I proved them wrong!!!!
Dance Mogul Magazine:  How did the #1 girl tour opportunity come about?
Kolanie Marks: Earlier this year I had the opportunity to Choreograph Mindless Behavior Music Video "Hello" Fortunately when "Hello" was released on 106th & Park on BET, the Video was #1 for I believe a week and a half. That music video also one of B.E.T's Viewers Choice Award. After the success of that video and MB's Management seeing what I was capable of doing, I was hired to Choreograph the #1 Girl Tour with Choreographer Dave Scott! It's a blessing from God and I thank him for it!
Dance Mogul Magazine: When you're dealing with a group like mindless behavior do you try to keep the choreo basic, but entertaining or do you keep it at a high level and everyone just has to catch on to the vision?
Kolanie Marks: Those boys work hard! They would never let me dumb down choreography! They want the best, and they are willing to work hard to get it! I have seen them grow on so many levels…while I was working with them from the video to the tour! I'm amazed at how much drive they have.
Dance Mogul Magazine: How much say so do artists have in choreo in the industry?
Kolanie Marks: Depends on the artist I would have to say! Some artists already have ideas in mind, and your job as a Choreographer would be to bring it to life. There is also some artist that will look to you to be the creative person for the song! I would say that ultimately if the artist isn't feeling it, it's not happening!
Dance Mogul Magazine: What would you like your legacy to be?
Kolanie Marks: Just want people to know me as a Man of God and a Hard worker!
Dance Mogul Magazine: Any inspiring words for the youth?
Kolanie Marks: Yes always be grateful for LIFE and being able to be a DREAMER. Believe in yourself and in your dreams, and never give up! Keep striving to be the best you can be. Know that God has blessed us all with a gift of talent, our job is to take our TALENT and Share it with others in a positive way!
Dance Mogul Magazine: Anyone you would like to thank?
Kolanie Marks: I wanna thank God for giving me this life to live and the opportunity to dance! I wanna thank my mom Gloria, Dana, Suzanne, Heidie, Maliah, T-Twins, The Connection Pac, PG FAM, and all those that have supported my career! Thank you.
Movie Credits, Head Choreographer
Battlefield America
Release date: June 1st, 2012
Television Credits, Choreographer:
Americas Best Dance Crew Season 7 2012: TOP 4 Rated Next Generation "RNG"
Choreographer
Americas Got Talent Semi-Quarter Finalist 2010: Rated Next Generation "RNG"
Choreographer
Rachel Ray Talk Show: Rated Next Generation "RNG"
Choreographer
MUSIC VIDEO
MINDLESS BEHAVIOR "HELLO" CHOREOGRAPHER 2012
MILA J "BLINDED" CHOREOGRAPHER 2012
TOUR:
MINDLESS BEHAVIOR #1 GIRL TOUR SUMMER 2012
Choreographer
Choreography Awards:
Word of Dance 2011, Seattle
1st Place Champions – PG Fam
Hip Hop International 2009
Junior Division: 1st Place it the USA, 6th Place in the World, RNG:
Varsity Division: 3rd Place in the USA, 10th Place in the World, Phizikal Graffi-T