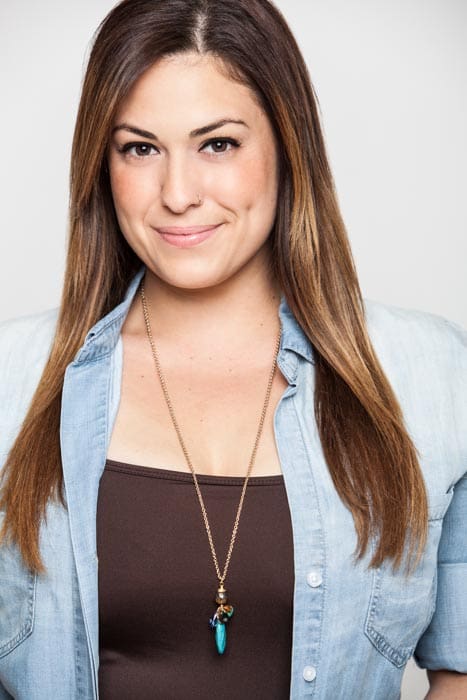 A native of Orange County, CA, Leah Silva is a professional dancer who has been studying all forms of dance since the young age of two years old in which she participated in numerous competitions winning high titles and scholarships for her dance routines. Leah has extensive professional training in jazz, ballet, hip-hop, lyrical, modern, and her favorite, tap. Leah was a member of Sound Effects tap company, under the direction of Christy Hernandez and has completed a professional dance scholarship at Jimmie DeFore Dance Center, Orange County's only professional adult dance studio. Leah has studied professionally from acclaimed professionals/master teachers in the tap industry, including Emmy Award winner Jason Samuels Smith, Chloe Arnold, Steve Zee, Gregg Russell, Emmy Award winner Ted Louis Levy, Dianne Walker from Tap the movie, the late legendary Harold "Stumpy" Cromer, Michelle Dorrance from STOMP!, Christy Hernandez, and Derick Grant from Bring in 'Da Noise, Bring in 'Da Funk.
With over 9 years of experience in teaching adults and kids, Leah is a sought out instructor, choreographer, and performer. Leah began her teaching and choreography career in 2004 where she taught and set choreography all throughout Southern California including studios such as Kindorf Dancers in Cypress, CA, professional adult studio Jimmie DeFore Dance Center in Costa Mesa, CA, Saddleback Dance Center in Mission Viejo, CA, Impulse Dance Center in Aliso Viejo, CA, West Coast School of the Arts in Costa Mesa, CA, and Focus Dance Center in Irvine, CA, to name a few. Her work has also included master classes at dance conventions, Orange County colleges and high schools, including setting original choreography for Huntington Beach Academy for the Performing Arts. Leah's credits include work for Mattel Toys, a dance campaign for Nestle/Nescafe, has performed for Island Def Jam recording artist and American Idol finalist, Lisa Tucker, was on the production team for Chloe Arnold's "Where Have You Been" tap music video, a featured dancer in Jennifer Chung's "Your Year & Happiness" music video, choreography for L.A. Tap Festival concert, assisted Melinda Sullivan in L.A. for her show "Gone" that premiered in New York, Grand Del Mar Resort, and performances in tap show productions across the US.
Leah's most recent projects include being the Founder and Artistic Director of ReVerb, a professional tap company based in Orange County and Los Angeles, CA, Co-Directing with Christy Hernandez a new and paid professional tap company, Encore based in Orange County, choreographing for FOCUS Dance Center for the Performing Arts as well as teaching weekly adult tap classes. Leah is also the creator and producer of Thursday Night Tap Experience and is a member of Sarah Reich's tap company, Tap Music Project.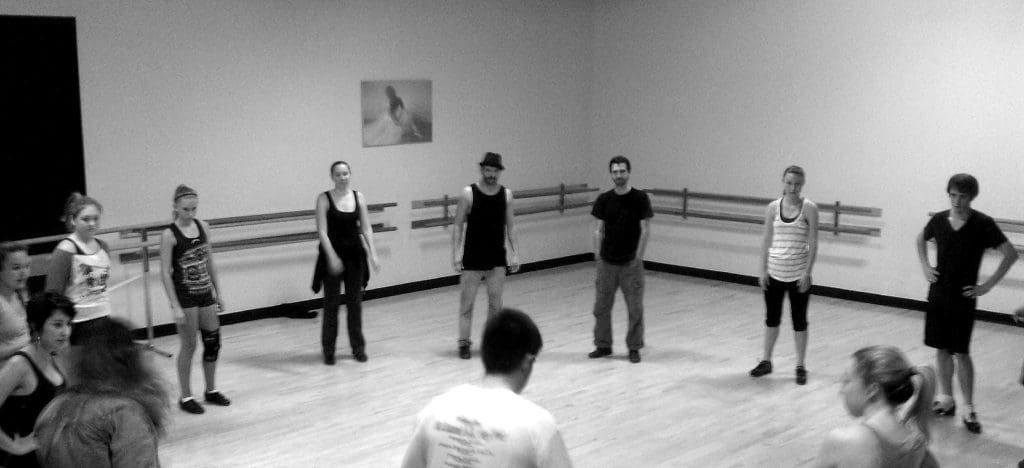 Dance Mogul: In this day and age how do we go about making tap cool again for the youth?
Leah Silva: Tap dance has really evolved and can be modern while still keeping its historical roots. The beauty of tap is that you can really incorporate all styles of dance into it, anything from hip hop to contemporary. It is necessary for today's youth to know where tap originated and the history of our tap dance legends, but the key to keeping it cool is keeping it current. Music binds us as people across races, backgrounds, ethnicity and our own personal histories. So in my classes, I use a mix of new current music while still introducing the jazz standards which tap dance was built on. Whether its hip hop, pop, country, reggae, or house music, it keeps the kids excited!
Dance Mogul: Why do you spend your own hard-earned money to help spread the culture knowing that there is no instant gratification and in some cases none?
Leah Silva: The answer is simple here. Tap dance has brought me many opportunities and genuine joy over the 25 years I've been a dancer. I have been fortunate to have been able to have traveled and studied from some of the greatest tap dancers in the world. There are many students, some of them whom I mentor that don't have the funds or opportunities to travel and take master classes as I have. I want to bring these opportunities to them. I want to keep the love of tap alive and really expand dancers' horizons in this original American art form.
Dance Mogul: What is the best advice you can give your peers when it comes to keeping the culture of tap alive?
Leah Silva: Know your audience, whether it's in your classroom or at a show. I use different steps and music for each age range that keeps their interest and excitement. Also, take time in classes to talk about history and music theory. The students appreciate it a lot more than we sometimes realize. Don't give up! Our classes may not be as jam-packed as Hip Hop classes sometimes, but that's not what matters. It at times may get discouraging, but keep going because to see that love for tap ignite in a student and seeing it spread to their peers is what will keep this art form going.
Leah Silva is a professional tap dancer, choreographer, and teacher that has been taking tap dance to a personal level. Her mission is to bring tap dance to the dance community in an empowering, affordable and educational way. Having been a dancer since the young age of two years old, Leah fell in love with the original American art form of tap dance when she slipped her first pair of tap shoes on. Since then, she has never stopped tapping, not even when she was 9 months pregnant with her daughter! Having the opportunity to have studied and taken classes from some the most influential tap dancers in the world which include Jason Samuels Smith, Harold Cromer, Chloe Arnold, and Dianne Walker, she has a mission to bring these types of opportunities to her dance community in sunny Orange County, CA!
Leah is the creator and producer of Thursday Night Tap Experience. This weekly class is an affordable open class designed to bring opportunities, challenges and empowerment for 1 hour and 15 minutes to dancers. There are various teachers brought in with different backgrounds which make it a great experience for dancers to expand their styles and technique. Teachers with resumes that have included credits such as hit Broadway Shows such as Bring in 'da Noise, Bring in 'da Funk are brought in to give students quality education of tap. Following class, there is a peer discussion/critique, designed to give beginning and intermediate teachers constructive criticism to enhance their teaching skills. Ending the night is a jam, true to the original style of Hoofers (a good time to practice improvisation among other tap dancers). All this for $7! Can you believe that? Leah is so in love and believes in the art form so much that she often pays out of pocket to bring master teachers to teach. Now, you know her love for tap dance is deep!
Not only does Leah produce this class as an opportunity to learn as a dancer, she also designed this weekly class to expose and bring opportunity and empowerment to aspiring tap dancers to teaching their own choreography and to start and build their teaching experience in a professional environment. Some of the students from her Thursday Night Tap Experience are now in her professional paid tap company. For more information about Leah and her Thursday Night Tap Experience, please visit www.leahrsilva.com.