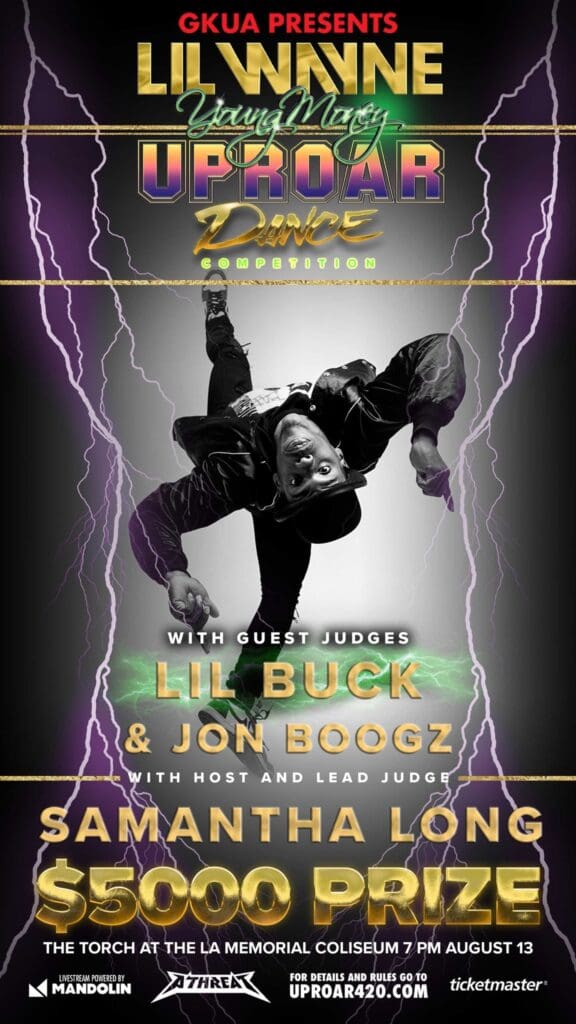 Lil Buck is a movement artist who began jookin at age 13. He gained international notoriety after an impromptu piece with Yo-Yo Ma went viral. Since then, he has collaborated with artists including JR, Damian Woetzel, the New York City Ballet, Madonna, Benjamin Millepied, and Spike Lee; along with brands including Glenfiddich, Louis Vuitton, and Versace.​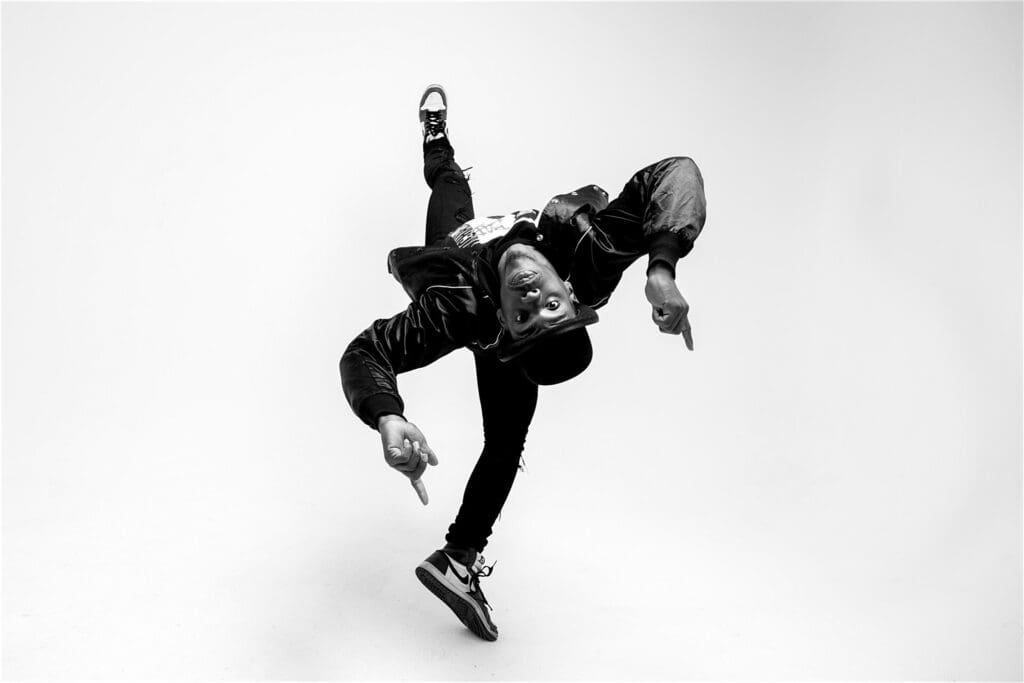 Jon Boogz is a movement artist, choreographer, and director who pushes the evolution of dance – sharing his art form with audiences of all backgrounds while inspiring and bringing awareness to social issues. Collaborators and clients include Mikhail Baryshnikov, Naomi Campbell, and TriBeCa Film Festival.​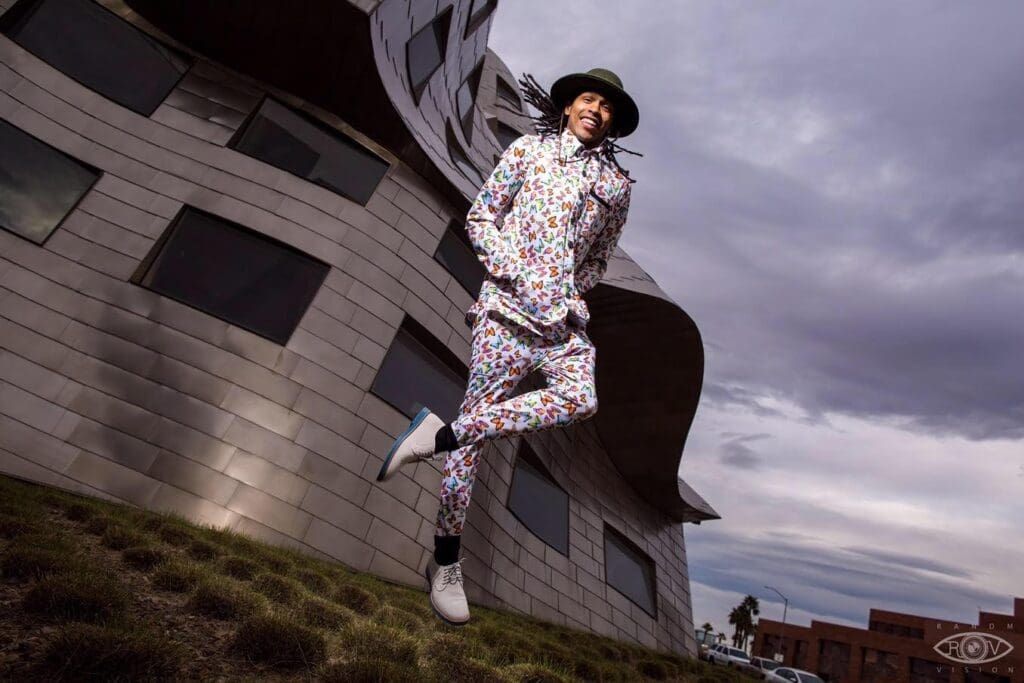 Dance Mogul: How important is that major artists help create platforms for dancers?
Lil Buck: I think it's extremely important for major artist to help create platforms for dancers are artist too and that seems to go past a lot of music artists heads. Dancers have always been there to support major music artist, We give free promotion to the major artist by creating dances that catch trends and causes the world to dance to their music or become fans of it if they weren't already. That is a big deal. We create art that stands the test of time and helps people understand their music in different ways. Dancers do so much for major artists and I feel with the amount of success major artists get from sharing their art with the world, It's extremely hard for Dancer's/performing artists to get to that level of success. If we had more support from the major artist and music industry in general then I feel dancers would be able to truly be able to reach that level of success and respect. 
Jon Boogz: It's very important. Dance is a universal language like music is. Those who speak the language of dance deserve to be honored on the same level as any other artist. So much blood, sweat, and tears go into the life of a movement artist. It's awesome to see other artists in other genres of art giving dance its proper respect. 
Dance Mogul: How does is it feel to get back to work as a dancer after the pandemic?
Lil Buck: It feels great to get back to work after the pandemic. Unfortunately for many dancers that wasn't the case. A lot of dance studios had to close their doors. Many dancers that were grinding to make a living and achieve their dream had to move back home with their parents. It was a real eye-opener to a lot of dancers in the industry. On the other hand, many dancers adapted to what was happening and found ways to continue sharing their art and movement in innovative ways virtually. I think this pandemic put how dancers use the money they make and their role in life as an entrepreneur into perspective. 
Jon Boogz: It feels amazing. Even though I never stopped working during the pandemic. Writing shows, filming a tv show. I was blessed to be busy and working but to be around humans again is awesome. Not doing everything on zoom and actually building in person is such a relief. Doing all zoom work was just a weird space to be in when trying to make something powerful or groundbreaking. Very happy to be back out in the world and really connecting with others. 
Dance Mogul: When judging, how do you give constructive criticism without shooting down a person's efforts in the moment?
Lil Buck: When judging a dance competition, as an experienced dancer I make sure I the competitor know that first off this is just a competition no matter the outcome this comp. shouldn't make them feel like it's a make-or-break situation or make them second guess their talents. I'm will always give honest feedback to the dancers but encourage them to not let this one experience make them give up if it doesn't go their way. 
Jon Boogz: It's all about communication. I can be honest in my critiques but deliver it in a way that doesn't belittle the artist. We've all been in phases of our artistry where we're growing and finding ourselves. That's a lifelong process. When you understand that, it's easy to be respectful with your critiques. Just because I'm a judge doesn't me I don't know that feeling of putting your all on the line, and hoping for the best. You have to respect the fact that the dance artists have the guts to be judged in the first place. 
Dance Mogul: How can music artists and dancers better collaborate to help each other continue to grow on a grassroots level and an industry level?
Lil Buck: I think one thing music artists and dancers can do to better collaborate and help each other grow is not put each other's art in a lower or higher class than the other and see each other as ARTIST period. An artist of Music and an artist of movement. That is how we should see each other because we both bring something to the table that is respected when people see it and can't be duplicated by each other. If music artist could see dancers as artist in their own right and give them respect for what they bring to the table and vice-versa as well as dancers seeing THEMSELVES as an artist and respecting themselves as such this would make it so much easier for both artist to collaborate. 
Jon Boogz: I think music artists and dance artists can better collaborate once people truly respect each other's craft. I think dance is still so disrespected and downplayed. Now some music artists do show their dancers or dance period, a lot of love. But as an industry as a whole, dance is still at the bottom tier. As far as pay, publicity, and just overall treatment. Once all the different industries truly respect dance and it reflects on all levels, the relationships will grow and the standards will change. Amazing art is still yet to be made because of these barriers. 
View this post on Instagram
UPROAR HIP HOP FESTIVAL at The Torch at the Los Angeles Memorial Coliseum, the immersive and interactive music, arts and nightlife experience hosted by Lil Wayne's lifestyle brand GKUA and headlined by Lil Wayne, along with performances by Young Money and soon to be announced opening acts and Special Guests, on August 13th, is proud to announce trend-setting dancer and choreographer Samantha Long as host and lead judge of the festival's DANCE COMPETITION. The competition is open to all dancers in California, or those willing to travel to California to compete, to show off their best moves, live at UPROAR to audiences worldwide. The competition reflects GKUA and Lil Wayne's ongoing mission to discover and support new, up and coming talented creators with an array of artistic pursuits.
 Judging alongside Long, who is co-producing the event with her company A THREAT Media, are iconic dancers: Lil Buck, the Memphis turned global sensation showing the world that Jookin is fine art; and Jon Boogz, who continues to push the evolution of what dance can be. Lil Buck and Jon Boogz are also co-founders of Movement Art Is, an organization to elevate the artistic, educational and social impact of dance.
 "That GKUA lifestyle is all about inspiration, and that's what Samantha, Buck and Jon are bringing to UPROAR DANCE COMPETITION," said Lil Wayne.
 CALLING ALL CA DANCERS, SHOOT YOUR SHOT:
 Video submissions from 2-person dance teams, novice to experienced, are now being accepted for the chance to compete live in front of thousands at the UPROAR HIP HOP FESTIVAL and streaming worldwide–plus win thousands of dollars. To enter, post a dance video on Instagram, tagging @uproardancecompetition @samantha_long_ @lilbuckdalegend @jonboogz and use #UPROARDANCECOMPETITION. Dancers must also DM entry video and dancers' names and contact info to @uproardancecompetition, and must follow @gkuaofficial and @uproardancecompetition. Rules and details available on UPROAR420.com.
 SUMMER FREEDOM, THE BIG DANCE:
 Only 12 talented teams will be selected from the social media submissions to move to the semi-final round in LA. Host and lead judge Samantha Long, who has worked with A-listers from Nicki Minaj to J Balvin to REI Ami, will run the Elimination Challenge, with Jon Boogz, in a two-day studio event on July 24-25, which will be live streamed worldwide, by Mandolin the 2021 Pollstar Award Winning Livestream platform. The competition will include choreographed pieces from each duo and improv dance battle rounds, to narrow the 12 semifinalist teams to the final six duos.
 On August 13 at The Torch at the LA Memorial Coliseum, Lil Buck and Jon Boogz will perform Judge Showcases to open the competition. After a finalist showcase round and dance battle round, one team will be crowned winner and win $5K. Long will then lead the finalists through an original choreographed dance performance, opening the evening of the UPROAR musical stage performances.
 "Our goal with GKUA Inspired is to spotlight talented artists from all disciplines, and bring world-wide attention to their work. At UPROAR, the Dance Competition, and the GKUA Inspired Photo Competition, we will create experiences that are inspiring, uplifting and engaging for the participants and the in-person and streaming audiences," said GKUA Creative Director and UPROAR Producer Baqi Kopelman. "At GKUA, we want you to feel inspired and to share your passion with the world."