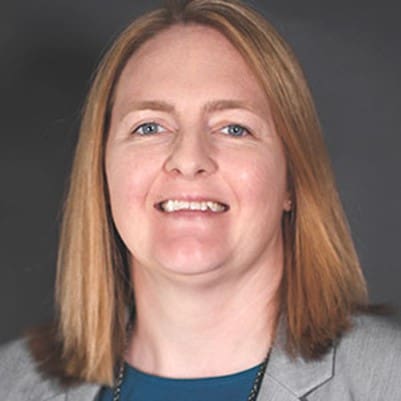 Lizzie is a marketing executive with a 10-year track record of leadership stretching sports, technology, and marketing. She is a passionate leader who believes in building authentic connections with fans and supporters of performing arts. Lizzie was previously the Senior Vice President of Strategy & Fan Engagement at the United Soccer League, where her purview spanned Marketing Creative, Social Media, and Digital.
Dance Mogul: How did your marketing journey begin?
Lizzie: I did not realize I wanted to be in marketing until I was already in it. I was a Marketing major in college, but I chose that path because, at the time, it seemed broad enough to where I could do whatever I wanted and work wherever I wanted because every company needs marketing, right? I left college and landed my first job at an internet marketing company. I was fortunate enough to be in the presence of and quickly learn from some of the best minds in search engine optimization (SEO) and search engine marketing (SEM) at the time. They were devising strategies that were consistently outmaneuvering Google's algorithm and getting clients' website visitors and sales because their pages were landing in the top positions in Google Search. That is when I realized that I wanted to be a marketer and devise my own strategies that would influence and impact a user's behavior.
Dance Mogul: What are some marketing tips for today's small and big businesses?
Lizzie: Any business, big or small, should always pay attention to the data. At UpStaged, we do monthly analytics meetings to review our performance on our website and social media, and in the lead-up to an event, we meet daily to review ticket sales progress and talk strategy. We look at the numbers constantly and make swift decisions to double down on successful tactics whilst ruthlessly cutting an approach that is not yielding results. Being analytical is not always easy or convenient; it takes time and thoughtfulness. Unfortunately, some decision-makers go with their gut or what they think rather than what they know. This approach leads to a false sense of security and a significant misappropriation of time, money, and effort. Another tip for today's businesses is that consumers will notice and hold you accountable if you are not true to what you say you stand for. Historically, brands have fleetingly supported marginalized or underrepresented groups when it fits in their calendar, like Black History Month in February or Pride Month in June. Now the tides have changed, and consumers expect actions to match the brand's marketing words – it no longer goes unnoticed that a brand loosely celebrated Women's History Month but has no gender diversity within their staff. My advice to marketers here is to be clear and thoughtful about what your brand stands for and ensure that the associated messaging accompanies your marketing actions year-round.
Dance Mogul: How much of a role does marketing play in our daily lives?
Lizzie: Marketing is all around us and significantly shapes our world by consciously and subconsciously influencing many decisions that we make. From choosing a home, the clothes we wear, and where to order takeout from, there are countless efforts made by the businesses around us to convince you to choose them over a
competitor. For instance, if you're trying to make a choice between competing footwear brands and do not know which to go for, a large part of your decision-making process will be shaped by how their respective marketing efforts
present their benefits. Furthermore, a key element of consumer marketing strategy is to anticipate your needs, even needs you don't know you have yet. Through careful and thorough analytic data research, a data-driven marketer will look
closely at the patterns and trends in the reporting information from website visitors, customer behavior, and social media, to predict what next steps are needed and then present you with a message content, or opportunity that encourages you to consume or purchase a particular product. It's really impressive and effective, but then also a little overbearing to think a company could predict your needs before you're aware of them.
Dance Mogul: What have been some of your favorite marketing campaigns?
Lizzie: I'm a big consumer of marketing content for the sake of learning; I particularly like to absorb a lot of sports brand advertising content. But a campaign that struck a chord with me recently was an ad by Ford that ran on International Women's Day this year. The video starts out like every other average car commercial – geared toward a male audience. The narrator then explains the "Ford Explorer Men's Only Edition" is a completely reimagined vehicle without many of the essential features developed by women, including heaters, windshield wipers, turn signals, brake lights, and GPS. It was genius, both entertaining and impactful. Notably, there was an element of education and surprise for viewers because most people don't know or even consider that women have had a significant impact on the auto industry through their inventions.
Dance Mogul: What makes a great marketer?
Lizzie: A great marketer in 2023 must have the desire to keep learning new marketing strategies, use data to tune into their target audience, and evolve alongside emerging technology. New platforms, algorithms, and content
streams are introduced to consumers at an incredibly high rate. Take social media, for example; not to date myself too much, but when I left college, the only social media platforms were MySpace and Facebook, and dare I say it, the user base was less than ten million between both platforms. Obviously, there have been some
dramatic shifts in social media over the last decade, and because of that, I spend a lot of time experiencing these platforms as a user and learning about how they function as a marketer.
Dance Mogul: What advice do you have for women in the marketing field?
Lizzie: Connect with other women! The biggest lesson I have learned in the last ten years is the power of relationships. From my experience, I have found that the time spent making personal connections and building meaningful relationships with other women in business has paid off tenfold. There are so many women in
marketing willing to "lift as they climb," and as often as I would like to think that hard work is enough when it comes to your career, the relationships really matter.
Further to that point, no one will understand the highs and lows of being a woman in business more than other women in business. I joined a national group with local chapters call Women in Sports and Events (WISE), and it has been a major source of support and empowerment for me. Networking groups can also be a
great source for finding services, vendors, or even advice from women who have been there before.
Dance Mogul: Tell us about your current projects.
Lizzie: I am really excited about our National Collegiate Performing Arts (NCPA)TM and National High School Performing Arts (NHSPA) TM Step Championships coming up on April 22nd at The Apollo in NYC. The competitions will be packed with intensity as teams compete for $13,000 (split with select Harlem charities),
school pride, National Step Championship crowns, and All-American distinction.
I have really enjoyed marketing this event and engaging with the students, Harlemites, and the greater step community. My background is in sports marketing, so I have learned a lot about performing arts and how to sell tickets, find sponsors, etc, in the New York market. Another exciting project I have been working on is tied to this event is that we are bringing 200+ teenagers from 6 Harlem-based youth groups to our Championships for free thanks to a community partner. These
guests will get to experience Step and The Apollo – hopefully, make long-lasting memories. It is important that we positively impact the communities where we host our events, and I think it will be enjoyable for all.
Dance Mogul: Is there anyone you would like to thank for helping you own your journey?
Lizzie: I would like to thank my parents for supporting me on this path. I left home in the UK at eighteen to pursue college soccer in the US. Their support empowered me to have many life-changing experiences,
relationships, and opportunities after college. I am an only child, and I know it was not easy for them to see me leave home at that age, but thanks to them, I have an incredible life and family that I could never have imagined. I will forever be grateful for the gift of opportunity they gave me.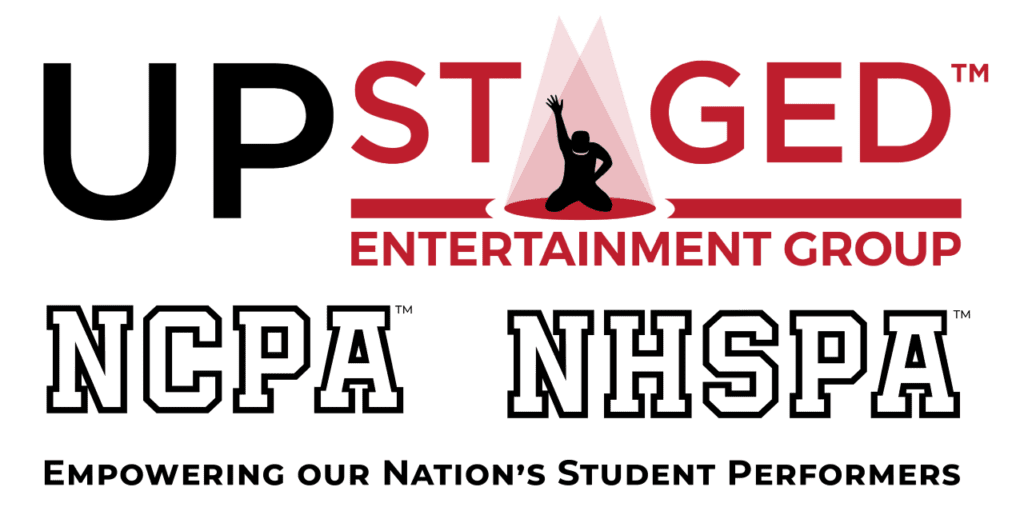 On April 22nd, the best high school and college step teams in the country descend upon the historic Apollo Theater to compete like athletes and showcase their talents for the title of National Step Champion. Produced by the National Collegiate Performing Arts (NCPA)™, and the National High School Performing Arts (NHSPA)™, the victors will win a share of $13,000 cash, All-American status, and the recognition and respect of their peers.
The road to Harlem's world-famous Apollo began for the colleges' last Fall, with the review of submitted videos judged based on precision, synchronization, creativity, and overall performance. The top eight NCPA teams competing for $10,000 cash include Cornell, Delaware State, Howard, Lincoln, Mercy, Syracuse, and a men's and women's team from Tufts. The Tufts men's team – BlackOut – is the reigning champion, back to defend their title.
The NHSPA championships are co-produced by World of Step (WOS) and will feature the nation's best high schools facing off in the semifinals and competing for $3,000 in cash prizes. Selected by online voting and an eight-team "March-Madness" style bracket competition which saw over 38,000 votes cast in mid-March, the four high school semifinalists are Brentwood (Long Island), Monsignor Scanlan (Bronx), New Rochelle, and Nottingham (Nottingham, NJ).
"These talented high school steppers have an unbelievable opportunity to compete for a National Championship at the Nation's most storied historically black theater in the most world-renowned black cultural Mecca, Harlem," said WOS Founder and CEO Jessica "Remo" Saul. "This is the Superbowl of Step, being played out in the Madison Square Garden of Performing Arts Venues."
With over 150 steppers passionately competing, the championships at The Apollo will be packed with intensity and stepping action.
"Winning a 2023 Step National Championship, and forever being NCPA and NHSPA Step All-Americans, will be a great accomplishment for any team, as it showcases their skills, creativity, and teamwork on a national stage," said Victoria Duruh, UpStaged Entertainment Group's Chief Talent Officer. "The competition will be an empowering experience for all teams involved, regardless of the outcome. We wish each team the best of luck!"
Doors open at 6:30 p.m. at the Apollo. Tickets are available at ticketmaster.com and at The Apollo box office.
About UpStaged Entertainment Group
UpStaged Entertainment Group is an NYC-based diversified performing arts platform empowering the nation's student performers to compete for national championships, like student-athletes, across 25 genres (e.g., step, comedy, a cappella) in premier venues and virtual platforms. Operating under National Collegiate Performing Arts (NCPA)™ and National High School Performing Arts (NHSPA)™ brands, UpStaged brings cohesiveness to historically siloed performing arts communities. To learn more about UpStaged visit https://www.upstagedu.com/
About National Collegiate Performing Arts (NCPA)™
The NCPA organizes the nation's dynamic student performers and their universities – like President Roosevelt's goal in forming the NCAA in 1906 – to 1) Implement a comprehensive competition structure across performing arts genres 2) elevate collegiate performing arts to a national stage providing recognition similar to college athletes 3) financially support historically underfunded college performing arts.
About National High School Performing Arts (NHSPA)™
The NHSPA organizes the nation's dynamic student performers and their high schools – like President Roosevelt's goal in forming the NCAA in 1906 – to 1) Implement a comprehensive competition structure across performing arts genres 2) elevate collegiate performing arts to a national stage providing recognition similar to college athletes 3) financially support historically underfunded high school performing arts.
About World of Step (WOS)
WOS is the Nation's preeminent youth step producer, platform, and educator. Its competitions, classes, and platform empower thousands of steppers worldwide. WOS founder, renowned Step Choreographer and Educator Jessica "aka Remo" Saul, has been featured on MTV, ABC's Good Morning America, and Telemundo's Univision, among others. WOS recently expanded internationally to South America and Africa.