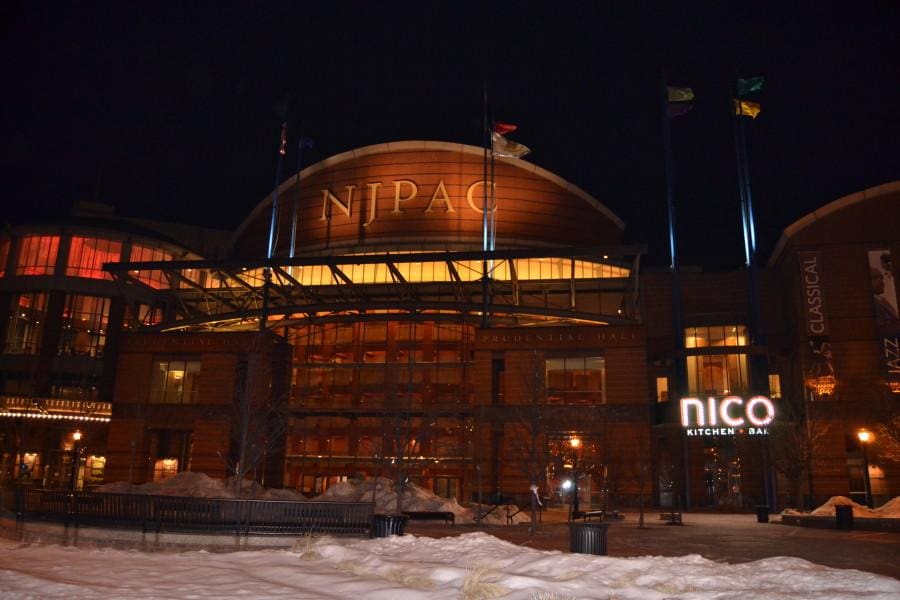 ---
Dance Mogul

Magazine Exclusive… 
---
Dance Mogul Magazine on assignment: Special thanks to DMM Editor-In-Chief  Flo Jenkins. On Thursday, February 26th, Dance Mogul Magazine witnessed the artistic brilliance of the Lula Washington Dance Theatre at the New Jersey Performance Art Center in Newark, New Jersey. It was a pleasure and honor to experience the energy-filled performances that contained such thought-provoking storylines. A potpourri of dance styles nourished our souls. The young, hip energy of today was well represented with fine-tuned choreography that told colorful stories. Some of the dance music choreography allowed the performers to combine a variety of styles, from street to contemporary to classical. By the applause, the distinctive, substantive, artistic presentation obviously satisfied the dance-hungry-palates of an enthusiastic audience. These dancers were authentic storytellers taking us on their magnificent journey. Several performances/stories were told even better with the accompaniment of an outstanding drummer who helped heighten and enliven the artistry. Some of the more intense performances were brought to life with an in-focus machine, which enhanced abeyance and texture of the performances.
One highlight of the night was a piece that spoke specifically to the essence of Black History Month and the Civil Rights movement. The performance showcased a sole dancer, in black and white, who danced while the recorded voice of Dr. Martin Luther King, Jr. spoke to critical matters of injustice and equal rights for all. The in-focus machine showed traumatic images of horrendous acts committed against "colored people" at the time. This piece was a shocking reminder of the many atrocities; it was a reminder also of the unheralded sacrifices that were made to initiate, to enforce, and to ensure equal rights for all. From beginning to end, the show displayed an overall sense of social responsibility and appreciation for the Arts. The dancing artists were in tune with that and were clearly conscious and present at the moment as they transitioned from each performance.
The Lula Washington Dance Theatre has built a reputation for Artistic Excellence. We at Dance Mogul Magazine can clearly see why.