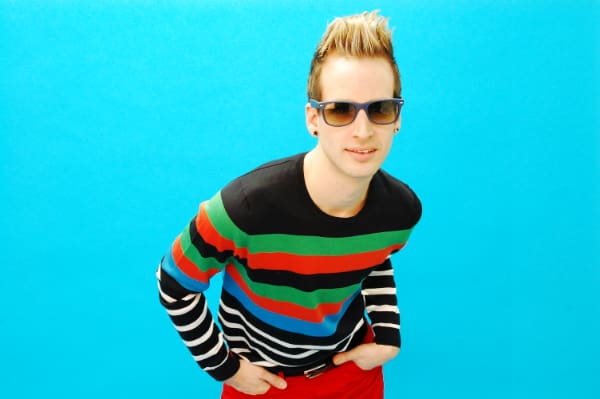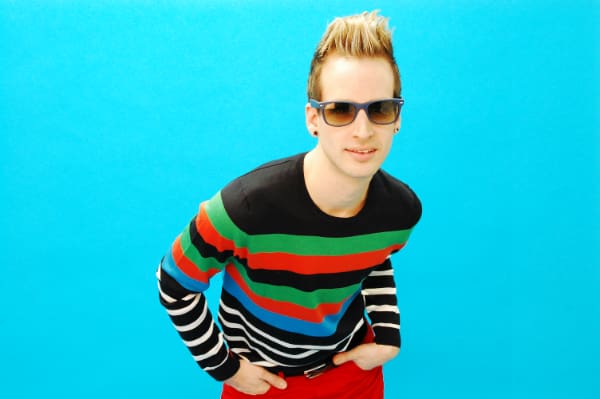 Mark Albrecht attended the prestigious American Musical and Dramatic Academy in New York City with a major in Musical Theatre and a focus in Dance. Mark has had the opportunity to be on the tap faculty at Broadway Dance Center, teaching master classes throughout the US, and choreographing internationally. Mark has also assisted Shea Sullivan at the eminent Pulse Teacher's Workshop. Mark was generous enough to take the time to take us through his journey of  Tap. Whether most know it or not, at one point  Tap was considered a street dance and it was able to garner mainstream success and help propel many careers throughout the years. With the rise of dancing on TV  Nationally and Internationally, it's very easy for many styles to get lost in the hoopla. Mark let us know this it's time to bring Tap back to the top and we want the Tap world to know we are committed to doing that. It starts with you letting your voice be heard.
---
Dance Mogul

Magazine Exclusive… 
---
Dance Mogul:  What age did you begin tap?
Mark Albrecht: I actually didn't start tap dance until I was seventeen years old. I was heavily involved in theatre and there was an audition for a community theatre production of 42nd Street. I hardly knew any tap at all, so the first audition I was unable to handle the choreography. The next day, my dance teacher Megan Kalina wrote down the footwork for a time step. The following week I went back and re-auditioned and nailed it. Ever since then I was obsessed with tap dancing. I still keep that piece of paper with me to remind me how far I've come.
Dance Mogul:   Were your parents supportive of you?
Mark Albrecht: My parents were emotionally supportive. Dance education can be very expensive and it was something that I wanted to do to further my goals in the future. My parents helped when they were able, but mostly I was paying for my own dance classes which made me appreciate and strive to succeed even more.
Dance Mogul:  Out of all the dance styles to choose from what made you choose to tap and how long did it take you to gain a basic understanding of it?
Mark Albrecht: At the age of eleven I decided to pick up drums, then piano, and then any kind of instrument I could get my hands on. I feel like I chose tap because I already had an education in rhythm, so it was an easy transfer from hands to feet. It took me quite a bit to fully feel comfortable with my tap shoes on, especially since I was seventeen and just started. Being in class with beginner students that are ages seven to eleven was not working out for me, so I decided to invest in private lessons. The individual attention was exactly what I needed and instead of learning a few things in a group class, I was making strides in my private class.
Dance Mogul:   When did you realize you wanted to take it professionally?
Mark Albrecht: I decided to take tap dancing professionally when I stopped performing in musical theatre shows regionally. It was very tolling moving from place to place, traveling nonstop, and not having a place to truly call home. So I decided I wanted to make a permanent home for myself in New York City. I was very active in classes at Broadway Dance Center and had the opportunity to assist Shea Sullivan in all of her tap classes and projects. Being an assistant with someone with such stature as Shea Sullivan helped me grow as not only a dancer but a choreographer. She was one of Henry LeTang's protege's, and it was great learning from her, and also what she was taught from the tap legend Henry LeTang. I later became more confident in what I was doing and made myself more available for choreographers, working at the prestigious Broadway Dance Center, and dance studios around the New York City area.
Dance Mogul:   What was it like working on shows like Grease and Fame?
Mark Albrecht: Where to begin, both shows were such a huge chapter of my life. When I did Fame and Grease I had the chance to play major roles which were something I was thriving for, but rarely had the chance to do because it seemed there was never a heavy role that required nonstop dancing for my body type. Both the shows were such an ensemble piece and if anyone wasn't giving it their all, it didn't work. I feel very fortunate for doing both shows because it showed me how to become such a well-rounded singer, actor, and dancer.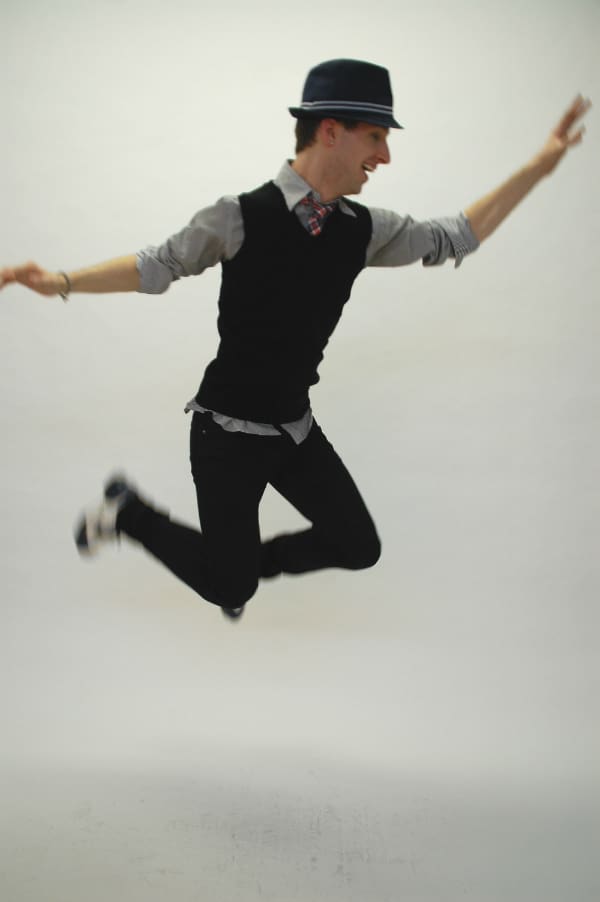 Dance Mogul:   You have worked with so many different choreographers/dancers what has been your favorite experience on stage?
Mark Albrecht: Whew, this is a hard one. I would say my favorite would have been when I performed for The American Tap Dance Foundation's Tap City. I was performing in a really fantastic piece choreographed by Rita Hamilton that not only was challenging footwork and movement, but also had such a strong story to tell. To top off the experience the show was performed at the beautiful Symphony Space in New York City. I was able to share the stage with a lot of tap legends, and the energy between fellow tap dancers is always incredible. We are all such a close tight-knit family, always looking out for one other and keep the art form alive and kicking.
Dance Mogul:  If you had a chance to tap with any of the legends like Gregory Hinds, The Nicholas Brothers, etc, who would you partner with and why?
Mark Albrecht: I really enjoy Jason Samuels Smith. He has really become at the forefront of tap dancing. I will honestly sit at home and watch clips of him performing and improving on youtube for hours. The sense of rhythm and crazy footwork he has is unreal. You can't help but to be completely engaged and learn something from watching him. Another artist would have to be Michelle Dorrance. She has taken tap dance to another planet. She likes to incorporate other forms of movement into her tap dancing, as well as exploring different "instruments" to put on your feet to make different types of sounds that enhance the mood and environment of each piece. Both of these artists have had quite an epic career in tap dancing and never seize to disappoint.
Dance Mogul:   What advice would you have for kids wanting to get into tap?
Mark Albrecht: The advice I would give them is to never give up and represent. I feel as if tap dancing is becoming a dying art form. With shows like So You Think You Can Dance and the other dance-related show and movies in the media, it seems there is never tap dancing at the forefront. Tap is not something that comes easily, you have to work really hard and immerse yourself in the art form. Tap dancing for most of us is like Pringles, lol, once you start, you can't stop. Soon enough you'll find yourself doing paradittles under your school desk, running flaps down the street, and slurps around your kitchen. Be prideful for choosing tap dancing. Tell and show others what you do and I promise you'll grab their attention and may even get them interested in tap dancing as well.
Dance Mogul:  How can Dance Mogul Magazine better shine the light on tap past to present?
Mark Albrecht: Dance Mogul Magazine is already doing a great job by interviewing tap artists. Like said earlier, we are a close-knit family and we just love telling others our stories, challenges, and successions. Tap dancing has been around for century's and it's time we bring it back to the top.
For more on Mark Albrecht Check out
Currently teaching at:
Broadway Dance Center: www.BroadwayDanceCenter.com
Standing Ovation School of Dance: www.StandingOvationDance.com
Denville Dance Arts Center: www.DenvilleDance.com