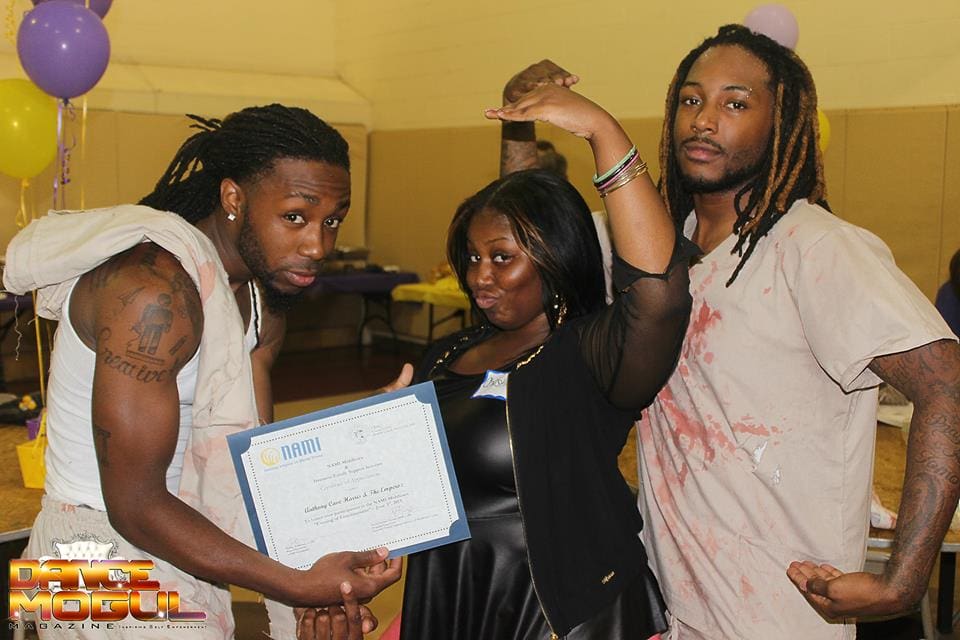 Senior Activities Specialist "Christine Harris" had the genius idea of using dance to help bring awareness to an issue in our society that is often overlooked, which is Mental Health. Ms. Harris along with a host of other organizers put together a night food, fun, and entertainment for those that rally behind Mental Health. There were Doctors all the way down to patients that were there. Ms.Harris enlisted the services of Dance Mogul Magazine and Da Emperorz Dance Crew to showcase the healing power of dance.
Dance Mogul Magazine was able to catch up with Da Emperorz for an exclusive interview on using their talent to bring awareness to others in need.

People appreciate performances, but they remember purpose.