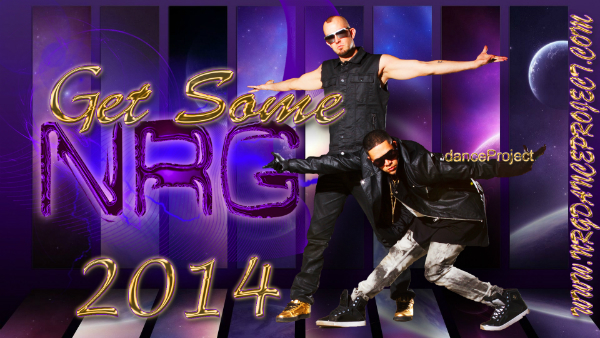 Photo Credits:Jay Santos
Dance Mogul Magazine had the privilege to pick the brain behind the NRG Dance Project. In this day in age it's very important to know what your kids are getting into before they get completely involved. We are happy that Mr.Matthew took the time tell us how he is giving back, helping the youth and helping to create the next generation of superstars organically.
DanceMogul: Can you give our readers a brief background of NRG?
NRG: The NRG Dance Project was started 3 years ago by Myself (Rustin Matthew) & Nick Gonzalez. We were working for another company & Studio Owners & Directors kept. saying, "We love the energy in your classes" when are you going to do your own thing? So we decided to create a Dance Convention & Competition that is cutting edge & really gives back. We want you to have an insanely great experience at NRG.
This is not your usual Dance Convention! At NRG we offer things like Free Pictures for all Competition dances, a Parent/Teacher VIP Lounge, a Jackpot Competition where simply the more entries in your category, the more you win. We give out between $10,000 & $15,000 at each regional city! An Online registration & music upload system which then we match HD Video Content to for our Giant Back drop Video screens that play HD backgrounds for all Competition numbers.
We took the great things we learned from our experiences with other Conventions & added our new up to date ideas along with Amazing Customer Service. Then we added a Faculty that are some of the most successful dancers & Choreographers in the business but what makes them great is they are all Great People first. They will take the time to personally help a young dancer, have a conversation with parents & teachers & always have time to take pic's & sign autographs with the kids. NRG is always positive and inspiring while at the same time teaching the rewards of discipline and hard work. We have an additional element to our events, a Friday Night tour show featuring some of the hottest up and coming teen dance & musical acts. So you really get a Fun packed weekend.

DanceMogul: Bring us up to speed with this years events?
NRG:We just finished our 2013 season last month and were excited to have Kathryn McCormick, Rosero, Alex Wong & Hok & Ryan from Quest crew all guest for us this season. We added Will "Willdabeast" Adams to the NRG Family early on and will continue to have all of these wonderful artists out with us next season along with our main faculty Nick, Myself, Robert Hoffman, Andre Fuentes, Cat Viger, Jen Parsley & Robert Lee.
The 2013 NRG Tour that featured the band IM5, 8 Flavahz crew & some former Iconic Boyz was a huge success and our San Diego show has IM5 returning along with many new performers like Kenton Duty from "Shake it up", Ochoa boyz, Kenny Holland, Baneful Brew, Urban Xtreme, and introducing the Elektrobotz – a new duo from Elektrolytes Sal & Nico.
We have Nationals in Orlando & San Diego coming up in July, Philip Chbeeb AKA "Pacman", as well as Sal & Nico Banuelos from Elektrolytes will be in San Diego for our July 23rd HipHop intensive within our finals – we wanted to have a day where it was all hiphop so those who are mainly hiphop dancers and those who could not make our entire event could still Get Some NRG. Then we have have just added a 3 city Australian Tour for September followed by a 14 city US Tour planned for 2014.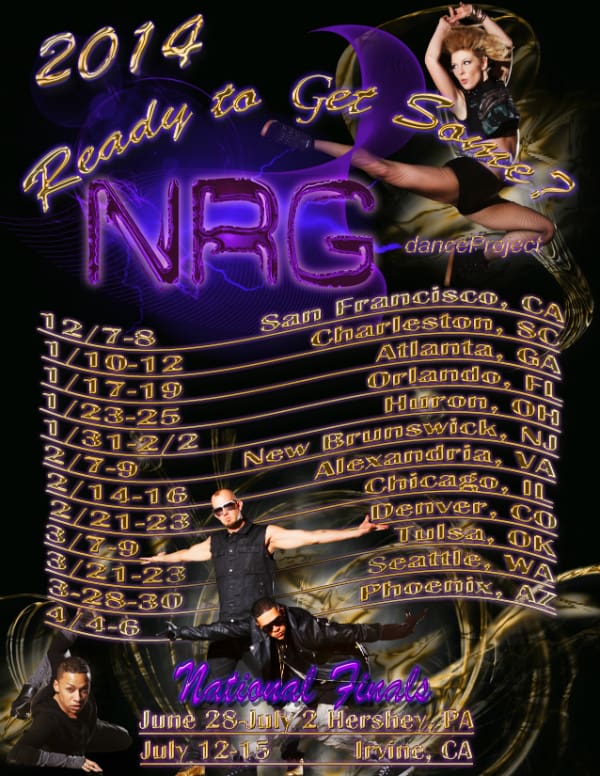 DanceMogul:What are your future goals for NRG?
NRG:We want to continue to do the same things we are doing now.Amaze & Inspire people, making them happy they decided to Get Some NRG.  We hope to continue to grow NRG world wide adding Canada & Europe & Asia while continuing to entice studios to break out of the same old competition thing they have been doing for 20 years. Get rid of that silly plastic trophy you just paid hundreds of dollars for & the fake Mr. & Miss Dance "title" and be a Prodigy – One who has extreme talent!

DanceMogul: Why do you feel it's so important that we build up the next generation of dancers?
NRG: I think the Industry has gotten a bit caught up in the "Reality TV Dance Star" aspect and the next generation of dancers really must realize that they have time to develop & enjoy their path and that the goal is a career that has longevity.
We have a Future Force Scholarship team & Prodigy Mentorship program that allows dancers to assist and work on tour with us gaining the skills and confidence and most importantly connections to help them on their career path and are introducing a Faculty Apprentice program this season where Nick & I have selected a few amazing young dancers to guide in the Teaching & Choreographing journey.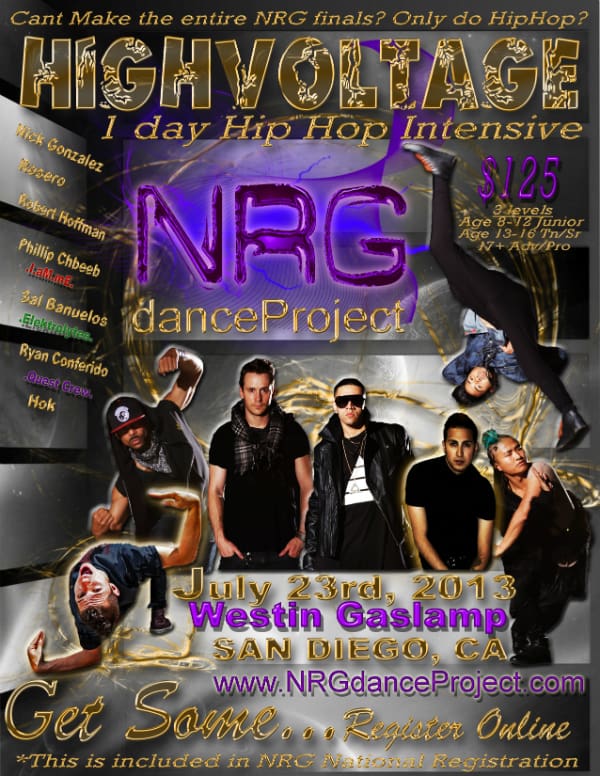 DanceMogul: Is there anyone you would like to thank?
NRG:Touring means a lot of travel time away, so I would thank my wife Tracy for being the best mom to our 2 lil girls Roxy & Hartley. Of course Nick, Cat and the rest of the NRG team –Melissa, Nakia, Gman,Amanda Pierce, Chol & Watts & the crew for making this all possible. They all put in an incredible amount of work for each event. We would have nothing without the Parents & Teachers that put so much time & money into realizing the dreams of so many kids and mostly the Dancers that continue to dream & train & change the world through this thing we call dance.