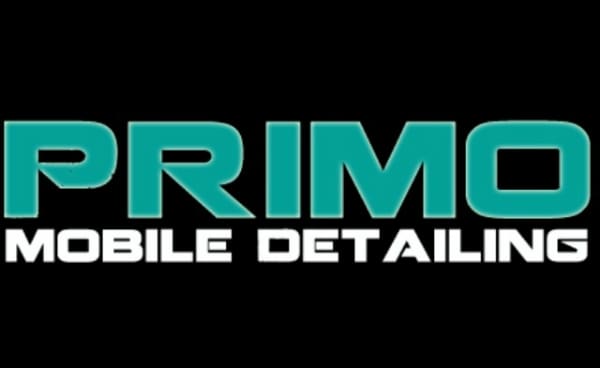 DanceMogulMagazine is always looking for entrepreneurs with a passion for servicing the community. We are honored to present Jarrett Holley, the owner of Primo Mobile Detailing. Mr. Holley shared with us his motivation for success and what it feels like to work for others even though he has his own business. People think that when you quit your job to start your own business you lose a boss and become the boss, but really you inherit millions of other bosses/customers.
That age old saying "the customer is always right" still holds true to this day. We appreciate Mr.Holley taking the time to share what his experience has been so far. We hope to help birth other entrepreneurs in the community and we hope the youth can look at Mr.Holley as an example of what they can be with their God given talents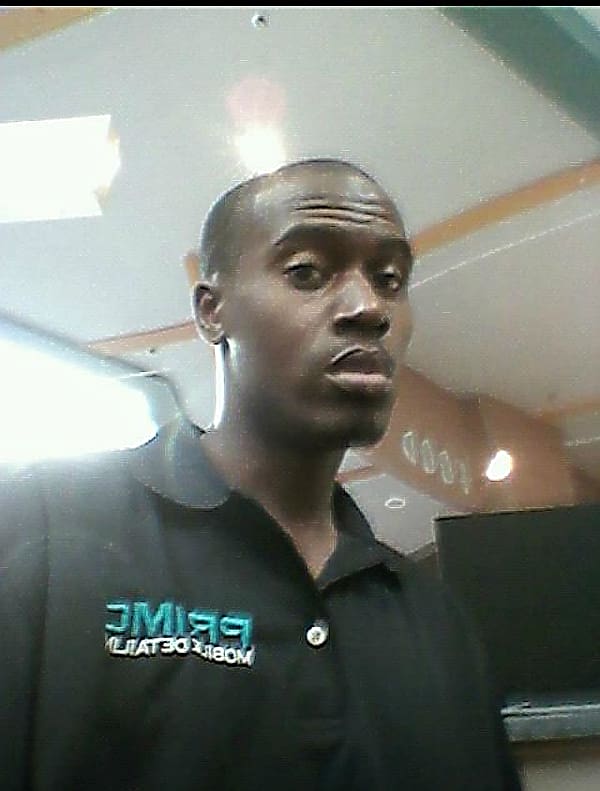 Dance Mogul: What motivated you to start your business?
Jarret Holley:  There were many motivating factors including family, opportunity, and overall will to succeed. But the driving force was the experience I had with past jobs and the future being offered by them. Most jobs have a ceiling on individual success. By owning a small business I virtually removed the ceiling in turn making the Sky the Limit.
Dance Mogul:Most people are not into doing labor work, what advice would you have to those people of the benefits of servicing others and doing the jobs that people don't want to do?
Jarret Holley: Well for starters doing something that people generally don't want to do or don't have time to do is perfect for creating revenue. I really take pride in getting a "WOW" from the customer after they see their vehicle. We call this "wow factor". It can be very satisfying to meet the needs and demand of so many people.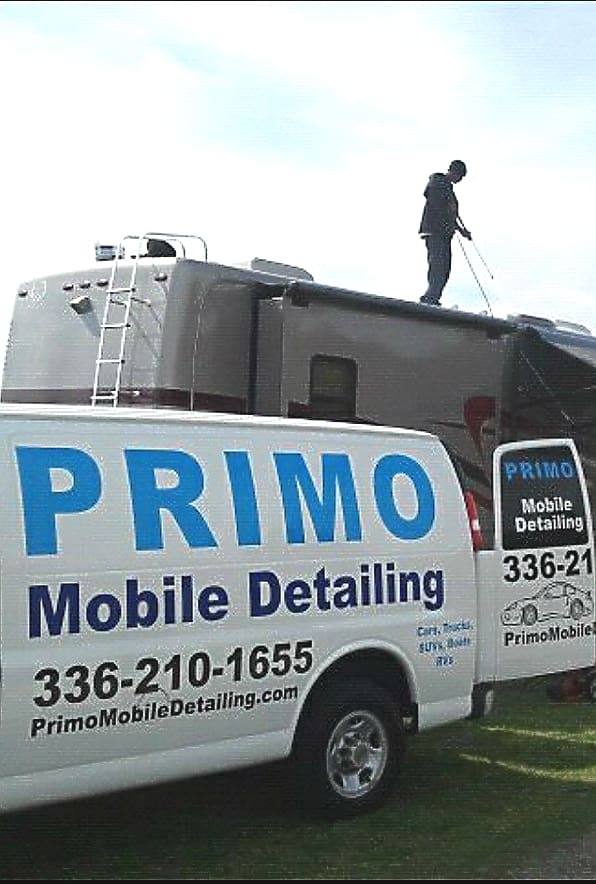 Dance Mogul: You have been a fan of cars since you where little now that you service them, what is the biggest changes you have noticed about the quality of cars that buyers should know?
Jarret Holley: Cars as well as all other vehicles are changing with the times, more complex and better technology. In turn raising up the cost to make and sell. Vehicles are lasting a lot longer now so keeping up with "vehicle hygiene" inside and out is more important now than ever.
Dance Mogul:How often should people have their cars serviced?
Jarret Holley: I tell my customers they should have a full detail (steam clean,wax.leather condition, etc) at least twice a year. With bi weekly or monthly mini details as needed to maintain the cleanliness. If you can keep the exterior properly waxed and the carpet looking fresh the resale value will stay in a higher margin.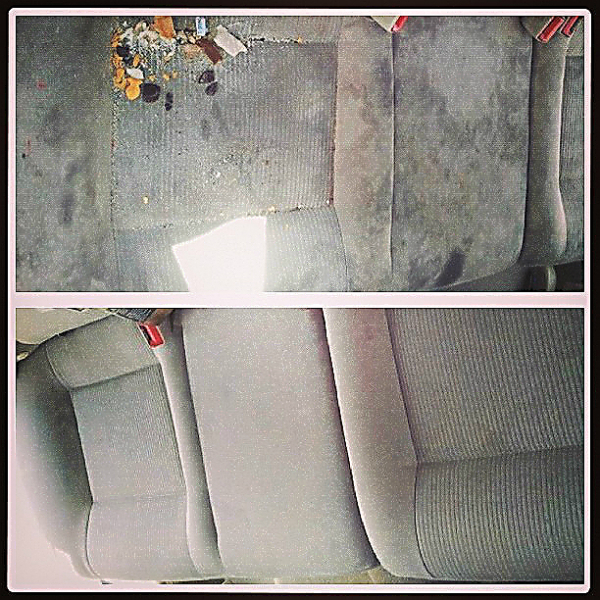 Dance Mogul: You also service exotic cars, boats, motor homes etc, what is your favorite to work on?
Jarret Holley: Financially my favorite would be Boat and RV's being those drive in a lot of business this time of year. But I have an appreciation for a high end and rarely seen cars, and to get the opportunity to perfect its appearance is almost of an art.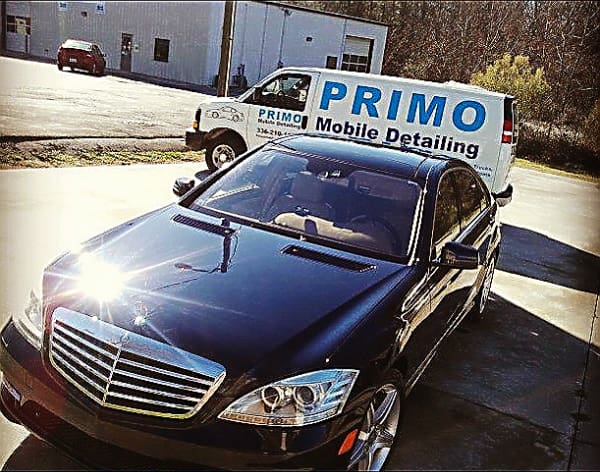 Dance Mogul: When movies like Fast & the Furious come out, do you think that will make business pick up because people will be hyped about cars and taking care of them?
Jarret Holley: Maybe a little, I think they should talk about cleaning the cars in the movie instead of just always showing them shining in every scene without every washing or waxing them in the movie. That might help!
Dance Mogul:Is there anyone you would like to thank for helping you on your journey thus far?
Jarret Holley: Of course I have to thank the lord for everything he has put me through it has taught me and strengthened me for this journey. My parents for shaping me. My family for being a reason to keep going and for being a support system and crutch. My wife for multiple sacrifices made. Without all the right pieces in place it's hard to have the time, money or strength to handle the daily grind. Thank You!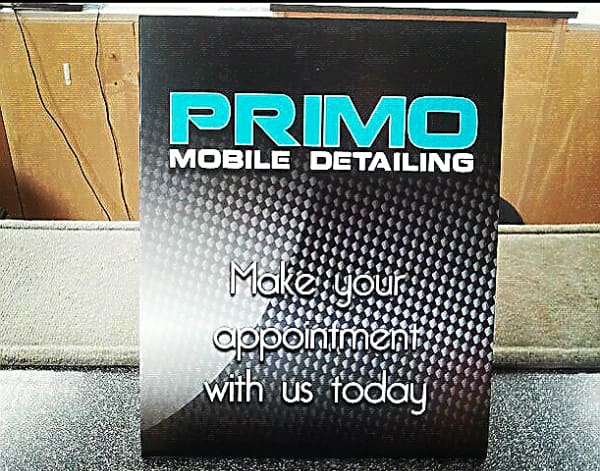 At Primo Mobile Detailing we offer a premium mobile car wash service to Greensboro and the surrounding Piedmont Triad. Each of our fully qualified technicians can assist customers in one or all of the following areas:
Exterior Detailing – Environmental pollution, corrosion, and the sun's ultraviolet rays attack your car's finish on a daily basis. Rust and metallic particles penetrate your car's surface leaving the finish feeling rough and gritty. This fallout is especially visible on white or light colored vehicles.
New Car Care – Protecting your new Car investment is our specialty. We have over 20 years of Experience testing and retesting the quality and durability of all the products we recommend. We offer the strongest laboratory tested sun, salt and pollution resistant paint protection available!
Pre-Sale Detailing – Let us help you sell your car. Our pre-sale detailing will recondition and increase the marketability and the value of your Vehicle. We offer an affordable approach to preparing your Vehicle for sale.
Boat and RV Renewal – Whether on water or pavement, our experts will make you the envy of all your friends with our boat and RV detailing services. Periodic washes and waxing will save your boat and RV's finish and resale value!

Keep up with Primo @
IG @ primomobiledetailing