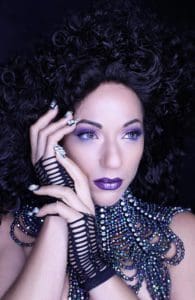 Our third installment of the "Let's Talk About It" series finds us chatting with International Dance Star Princess Lockerooo. Lockerooo has been an international ambassador of the street dance style called "Waacking" for many years. She is able to see how other countries embrace the dance, the culture, and lifestyle and see how it affects their lives in a positive way first hand. So it is only right to seek empowerment from someone who is actually on the front line of the culture.
Dance Mogul: You've trained under the best and you've made an international name for yourself throughout the years, can you tell us what you see for the future of waacking?
Lockerooo: I really don't know about the future of waacking, I know it will continue to grow in Asia and it's possible it might become more mainstream here in America, but not without the confusion of its Origins as it is still often confused and compared with Vogue.
Dance Mogul: Who are the leaders and new generation waackers we should keep an eye for?
Lockerooo: Tyrone Proctor, Viktor Manoel, Dallace Zeigler (RIP) Ana Sanchez, Shabba Doo are the OGs. These are some of the ppl making waves internationally from my generation.1g (Korea) Akuma Divva (Taiwan) Chrissy Chou (Taiwan) Lip J ( Korea) Wizard (Korea) Mr. Big (Korean OG) DaShine – Siberia, Bagsy – London, Tou Tou – Macau, Mr. T – China, Wai Wai – China, Pan Pan – Thailand, Black Jack and Dhan – Vietnam, C2lo – Vietnam, Karen Sui – Sydney Au, Andy and Marnie – Melbourn AU, Brince – Korea,, Shahin – Netherlands , Maya Chou – Taiwan, Virago Carmen and Watermelon – Hong Kong, Rada – Italy, Lorena V. And Lilly – Mexico/ LA, Flaca – Florida, DADA – Thailand, Aus, Waackiesha, Nubian Nene, Axelle, Cherry, Black Kat, Rena, Valerie – Canada, Ibuki, Yumeki – Japan, Kumari, Drama – Canada, Wai Wai, Yo Yo, Leona – China, Madam Steph NY.
Dance Mogul: When Madonna and others took Vogue out of the clubs and made it mainstream, the dance went mainstream but the culture, information and certain pioneers didn't get highlighted as well. We've seen that with dance style after dance style. They haven't done it yet to waacking, flexin, jookin, etc, but you know they want to. So how do we as a culture ensure that things go mainstream properly since we've seen what has happened already? Which speaks to your point about vogue and waacking being compared. That's because the information didn't go mainstream just the dance.
Lockerooo: The only way to do that, in my opinion, is if the talent refuses to do the work without it being credited properly. Dancers without much skill or knowledge would also have to agree not to put themselves out there on YouTube or whatever demonstrating these Styles incorrectly. That's not going to happen. Dancers have become manufactured by the internet. Because of this talent is also being sought out and hired based on their reputation on the internet. The mainstream has never cared about the culture and in this day and age, it's more of a numbers game. What we can do is continue to document our history.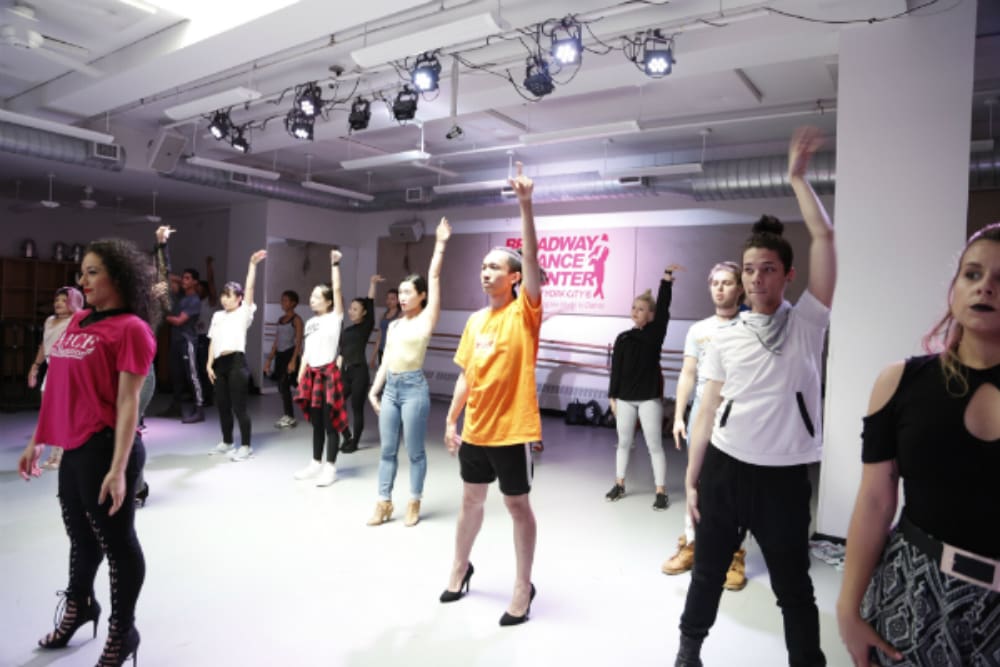 Tyrone Proctor putting out a book about his life and about waacking would be a great start. Another way to save the culture from being appropriated is if somebody with a lot of money wanted to invest in preserving the culture like making a documentary, a movie, television series or something like that so that the proper people will be highlighted and credited with the proper history documented at least it would be a way for the truth to be out there. Something like Paris is Burning. At the end of the day, individuals can work on their own skills and create their own brand of entertainment around the dance by performing or choreography. Individuals can create a business or brand around what they do but waacking itself can never be owned, it belongs to those who created it who are no longer here with us. Andrew, Arthur, Tinker Mickey Lord, Lamont Peterson, Blinky.