Pray for the Philippines was a huge success for their first event. They raised $1,860.00 for those effected by Typhoon Haiyan. While the money was great to receive, the out pour of care received by way of clothes, water and people traveling from all over to the drop off location was the icing on the cake. Dance Mogul Magazine became aware of the relief efforts via a Facebook post by Khalil Malamug. We immediately knew what had to be done as far as raising awareness. We also reached out to different organizations in the community to see who could answer the call of duty to service others. F. O.C.U.S Hispanic Center of Newark NJ, Sunrise of WestField, NJ and Rockefeller Plumbing & Heating stepped up to the plate immediately. We want to thank everyone for thinking outside of themselves and their businesses to lend their support to the relief efforts. People value accomplishments in life, but they will forever remember acts of kindness. Also special thanks to Nurse Anthonia and her nieces Folassde and Bimbola Olaleye for making jewelry pieces that were sold to help generate funds.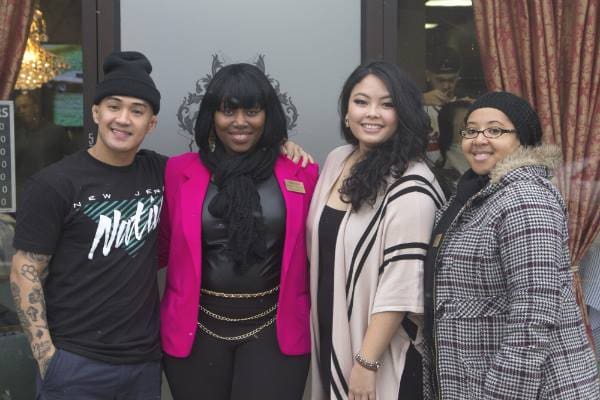 Dance Mogul Magazine Staff with Event Organizers  Khalil Malamug and Marjorie Grace Milloria.
Special Thanks to all the Sponsors:
School & Rivals
Syndicated Clothing
Vape NYC
Eat Sleep Race
Dance Mogul Magazine
Martino's Cuban Restaurant
Ronaldo's
Freebase
Jerz Apparel
CREAM. by Ann
SOLED OUT NYC
GET FRESH
THE CLUB HOUSE BARBERSHOP
SUITE BEVERLY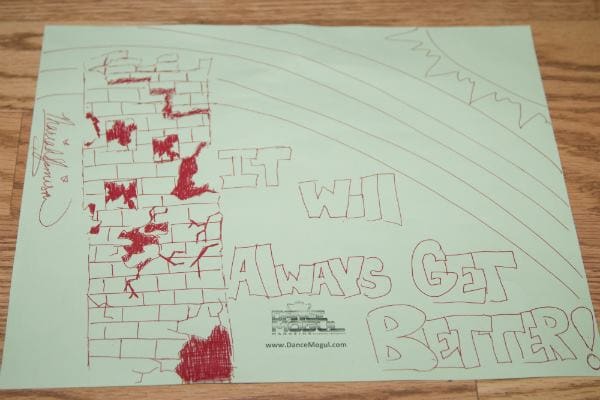 Part of Dance Mogul Magazine's donation for the event was to have students ranging from 4th- 8th grade from Newark, NJ write words of encouragement for those affected. It really surprised us that a lot of the students didn't even know what happened. We all have our struggles and obstacles, but as parents and teachers we have to step up; one person's disaster is everyone's disaster. We can't sit back and wonder why we didn't get any relief for Katrina, Sandy, etc. when we don't even pay attention to everyone's disasters. The energy you give is what you get back. PAY ATTENTION. We ALL can be swept away at any given time. Haiti and now the Philippines are prime examples of that.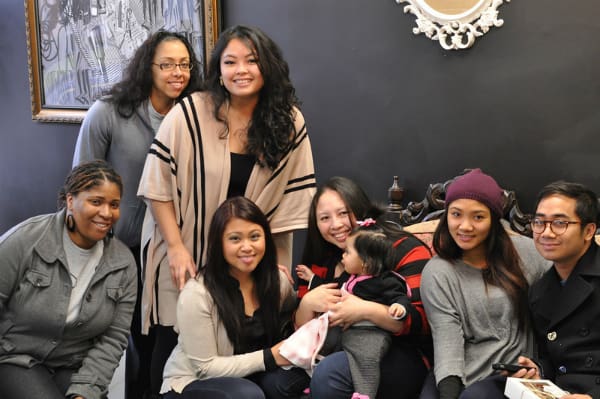 "Today was a complete SUCCESS! Thank you to Razorsharp Barbershop & Shave Parlor barbers and staff for being one of the most talented and hardworking groups of people I've had the pleasure of working with. A big thank you to the sponsors and volunteers who also helped make today possible! And of course to all the people who made it out despite the first snow of the season- your presence and support is deeply appreciated!"     -Marjorie Grace Milloria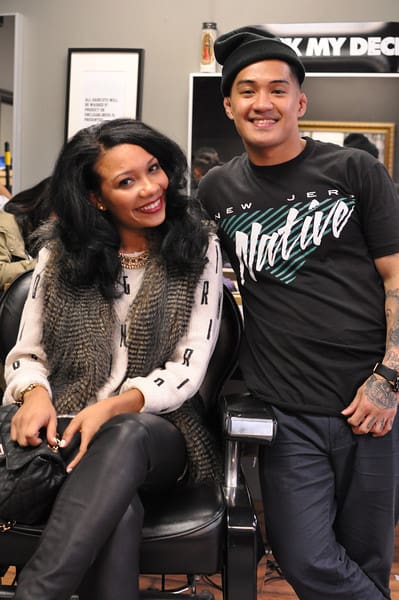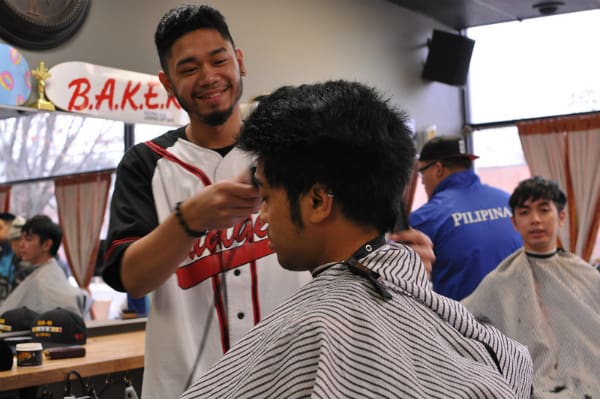 "This can give hope to those who are hopeless. We want to lend a hand where we can and really be a blessing to those that need our help. Thank you again from the bottom of our hearts for all the love and support."
-The RSBS Family