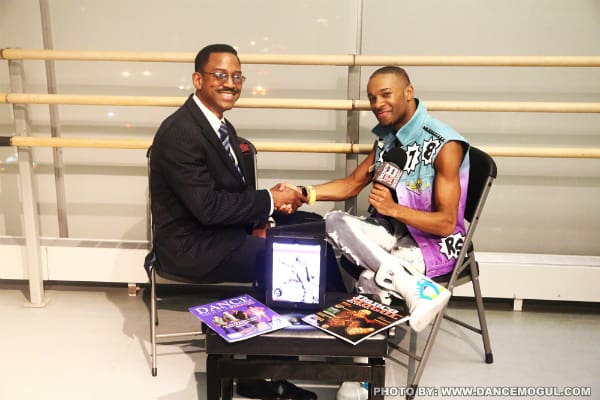 On April 27th, 2013 DanceMogulMagazine had the chance to sit down with Visual Director to the Stars Richard Jackson at his workshop at the Alvin Ailey American Dance Theater. He was generous enough to share his journey and experiences. We also had a chance to sit down with Industry Publicist David Raanan and  Industry Manager Kelly Marie Dunn, we hope that all of their experiences will inspire and empower the youth for generations to come. Special thanks to Richard Jackson and his staff for providing a very comprehensive and educational workshop.
Richy offers support and guidance to the youth.
Kelly Marie Dunn stresses the importance of education in the industry.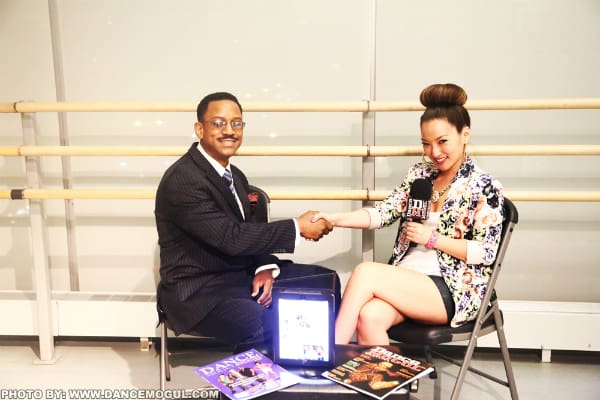 David Raanan helps us to understand how he balances
getting his masters degree while being a publicist.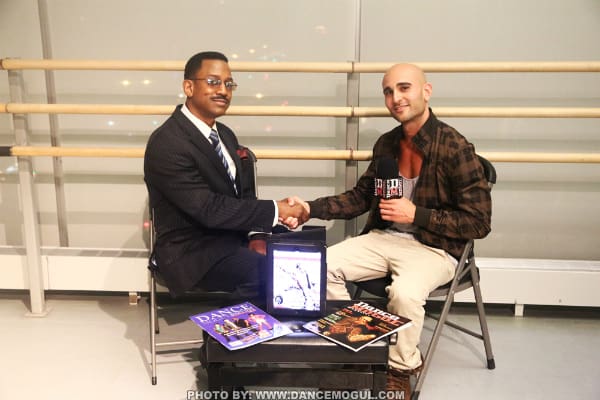 The students that attended the Dance Down, Movement + Magic from inside the Haus workshop were treated to a 1st class welcome that was followed up by stretching and pre-dance pep talk. In addition to explaining the purpose of each movement, Mr. Jackson also helped his students to understand the discipline behind the movement. The students got a chance to be center stage to showcase their understanding of what they learned and were treated to an extended question and answer session. The workshop concluded with an autograph signing and photo shoot.