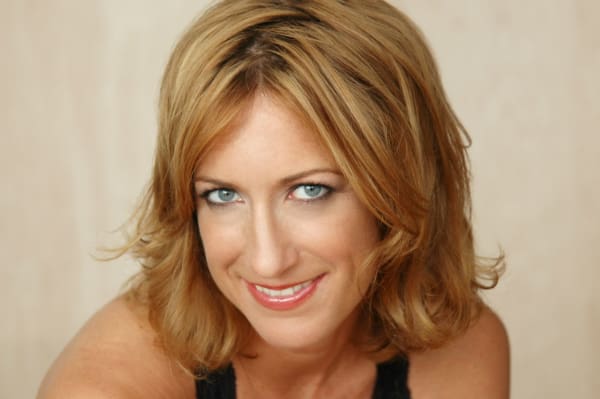 Dance Mogul Magazine is honored to present Shelly Hutchinson, a great example of giving in the dance industry. Her experience and advice for not only dancers but actors and actresses are priceless and we thank her for taking the time to share. We hope the youth can pull what they need from her journey to empower their own.
Shelly Hutchinson is a choreographer, instructor, dancer, actress, and producer in New York City. She is a Contemporary and Musical Theater choreographer for "So You Think You Can Dance" Ukraine for the last four seasons. She has been on the creative teams and performed in operas such as Candide, Samson and Delilah, and Aida as associate choreographer and assistant director. Choreographer for adapted for the stage version of Disney's High School Musical.
TV appearances include MTV, CBS Morning Show, ABC, Saturday Night Live, Law & Order, Lipstick Jungle, Ugly Betty, Kings, HBO Miniseries "Mildred Pierce", The Today Show, David Letterman, The Learning Channel, dancer for Wyclef Jean and in Lou Bega's "Mambo #5".
Performing credits include Radio City Music Hall, Warner Brothers Films, Disney, Off-Broadway and Regional Theatre, International Arts Festival in Italy, Care Wave Japan, National and European Tours including "Fame, the Musical", Bye Bye Birdie, Irene, and West Side Story, assistant choreographer for "Falco", a new multimedia show in Vienna, Austria based on the late 80's pop star. Her work has recently been seen at City Center, Merce Cunningham, Manhattan Movement Arts Center, and Salvatore Capezio Theater. With 16 years of deep and diverse teaching experience with all levels and ages, she has taught at various studios in the US, Germany, Italy, Austria, Prague, Argentina, Japan, Costa Rica, Cirque Du Soleil, Broadway Dance Center, Steps on Broadway, Joffrey Ballet School and Peridance in New York.
Shelly continues to travel around the country for master classes, choreography, and private instruction. She is on faculty at Broadway Dance Center and currently producing a series of concerts entitled "New York Moves" to benefit victims of Hurricane Sandy in New York.
She is also the Director of UNCOVERED CHOREOGRAPHY WORKSHOPS, a series of Intensives based in New York City to help young dancers find their identities as choreographers. www.inventmovement.com
Dance Mogul: At what age did you discover the passion for the arts?
Shelly Hutchinson: I discovered my passion for the arts at a young age. I started dancing at age 3 after my mom put me in class, but my passion for the arts, like the kind of passion that would fuel my desire to make a career out of dancing, became real at about 18 years old. That's when I realized it was in my blood and I couldn't live or survive without it in my life. I had this intense interest at that point so I made the commitment to go to college, get a degree and move to New York City to pursue my dream.
Dance Mogul: Were your parents supportive of you?
Shelly Hutchinson: My parents were extremely supportive of me. They were so proud of me when I decided to leave home after college. Although I never took money from them, moved to NYC knowing no one with $1000 in my account, I made it without any monetary help from the outside.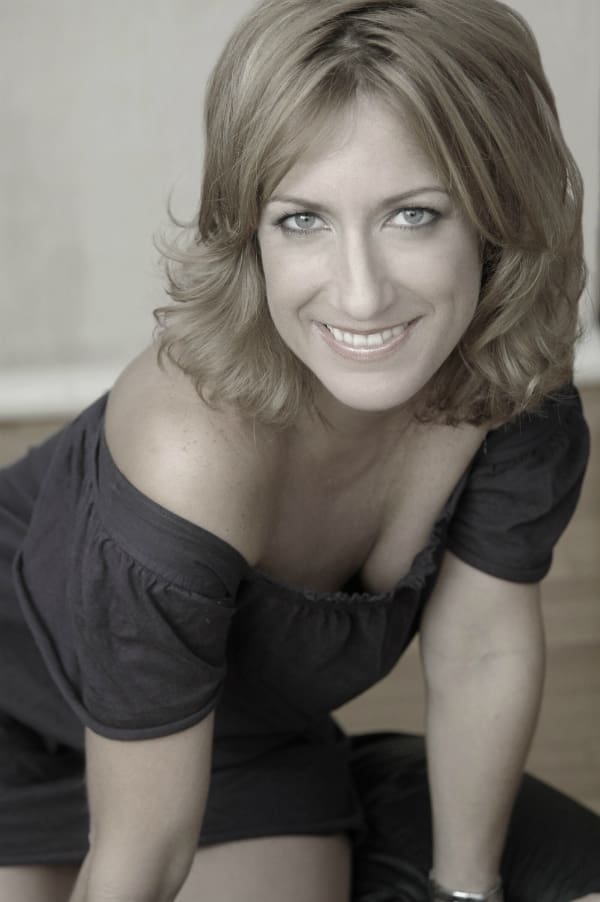 Dance Mogul: How did you go from being a dancer to the Choreographer "STYTCD" Ukraine?
Shelly Hutchinson: I've always choreographed movement. The earliest memory is 4 years old in my living room. I started teaching at 18 and have done it ever since. I have never used it as a supplemental income. It is something that I love and covet and feels like life's work. I coupled that with performing when I moved to New York City.
After about 15 years of dancing in NYC and abroad, I was rehearsing for a show in New York City and herniated a disc in my back the second day of rehearsals. I was out for a month and realized that it was going to be a long road to recovery. I didn't want the last chapter of my performing career to be such a struggle and I wanted to leave it on a good note. So I decided then and there to put 100% of my focus into choreography and teaching. A month later I started SYTYCD. I took it as an affirmation that sometimes you can take an injury as a gift somehow. 🙂
Dance Mogul: How is performing for operas different from other dance opportunities, is there a different work ethic that goes into preparing for that type of opportunity?
Shelly Hutchinson: Performing/Choreographing for operas is different than that of most commercial work in the dance industry mainly because a singer's logic is not a dancer's logic. You're working with a different type of score and music that can somehow be challenging to count and phrase. But one of the most rewarding and beautiful experiences I've found, as it opened my mind as to how to hear music differently.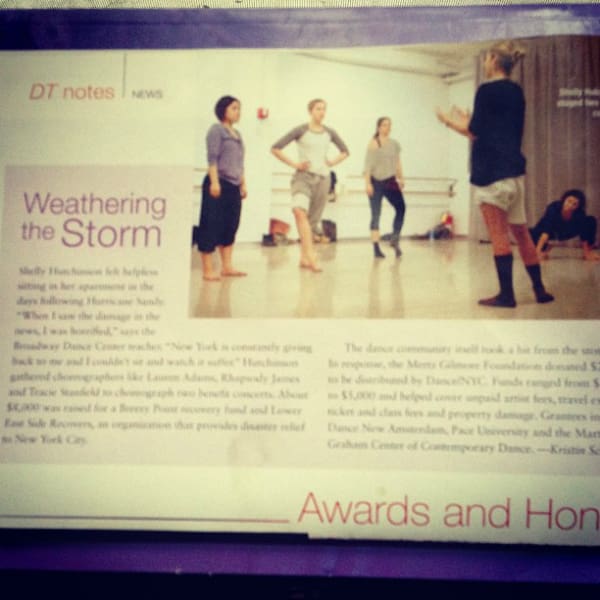 Dance Mogul: Not only are you a choreographer, but you are also an actress and producer, what have been some of your favorite experiences involving the arts?
Shelly Hutchinson: Some of my favorite experiences have been seeing the world. Performing on tour allowed me to see so much and experience so many new cultures. It humbled me, excited me and naturally opened my eyes to so much at a young age. I remember getting the call that I got my first European tour and feeling like it was one of the best days of my life. 🙂
Dance Mogul: Who have been some of your favorite dancers and choreographers to work with?
Shelly Hutchinson: Some of my favorite dancers to have worked with are those who appreciate the creative process and keep the ego out of the dance studio. I believe you can't create optimally and involve the ego-they aren't harmonious. So I've appreciated working with dancers over the years that are flexible,  willing to adapt to change as necessary and appreciate that sometimes inspiration comes quickly and sometimes it takes a while to find where it lies. My favorite choreographer: Wes Veldink. He is honest, SO creative in his mind and body, and appreciates process to the fullest. He shows all of who he is that's why learning his movement feels so good and liberating. Plus he's one of the best people I know.
Dance Mogul: What advice do you have for the young up and coming dancers and actors/actresses?
Shelly Hutchinson: My advice to up and coming artists:
-.TAKE ACTING LESSONS. SING. PLAY AN INSTRUMENT. READ BOOKS. LEARN TO DRAW. Expand your artistic world as much as you can. YOUR DANCING AND MOVEMENT WILL BENEFIT SO MUCH IF YOU BRING IN OUTSIDE ELEMENTS TO THE WORK AND YOUR TRAINING.
And will also take the pressure off of this insane need to be perfect. 🙂
-TRUST YOUR INSTINCT always. There is a powerful voice in there-listen to it and use it when you're unsure of anything. It will always guide you to the "right" place.
-Keep your clear vision of what you want but be patient.
Try not to get distracted by things not happening in a timely manner in which you think it should.
We can't always see the big picture so be humble and find trust.
-When things are going well work harder.
-Learn how to manage and save your money.
So until you get an agent or a manager, whether it's short or long term, you would know what to do with it and how to manage it properly.
Dance Mogul: Do you feel there are more opportunities in LA than in NY and if so what can be done to change that?
Shelly Hutchinson: I feel right now there is more work on the dance scene in LA than NY yes. I think it's reflective of the amount of dance-related television programming, which is great! The theater is still abundant here and dance companies are still working. But it's very commercial heavy in LA. However, just like anything else, things ebb and flow and change in about 6-10 years it's going to saturate NYC again. And I'll be here waiting to ride the change. 🙂
Dance Mogul: How can women be successful with the arts while still maintaining their integrity?
Shelly Hutchinson: Success without losing integrity?
Know who you are. Walk around with that idea and wear it like a medal around your neck.
Learn the art of compromising certain ideas but NEVER compromising yourself.
There is a way to be adaptable but still keep a strong sense of yourself. The need to be seen as a dancer can never override that.
Get clear on what you need and want to create, be a woman of your word and then enjoy the journey.
Dance Mogul: Is there anyone you would like to thank for helping you along your journey?
Shelly Hutchinson: I'd like to thank every single person who told me "no".
It truly forced me to learn that every rejection meant a strong YES is just on the other side. 🙂