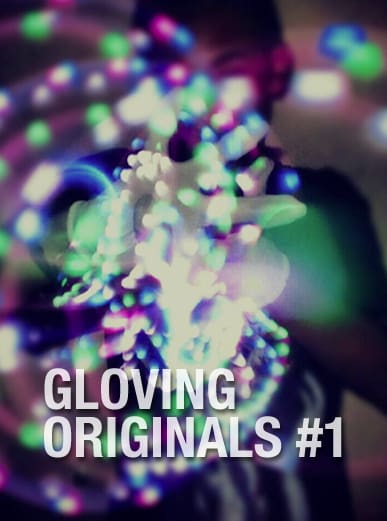 StageMe and Dance Mogul Magazine are proud to announce the winner of the Gloving Originals #1 Contest.

Cristian Byrd  also known as Skitzo from Chicago Illinois. He has been dancing for almost two years and he loves finger tutting and mixing it in with gloving.
We caught up with Christian and here is what he had to say about the opportunity to showcase his talent to the masses.
"I can honestly say I have a passion for what I do and that passion will NEVER fade away! Unless I get arthritis J I am a fully sponsored glover by the one and only Emazinglights.com. I am also on 3 teams – Lost in Trails, Light Jugglers and Jedi Lights. Gloving is something I believe relieves stress and can even bring up a persons mood if they are ever down. Its something that can be enjoyed daily! I strongly believe it is an art form and is expanding each day that goes by! My dreams for this hobby of mine is to expand the gloving scene out here in Chicago, that way the west coast isn't doing this alone. I'm also doing the best I can to steer it away from the drug scene, because people should be gloving for the love not the drugs. I cannot be anymore thankful for the opportunity StageMe & Dance Mogul Magazine has given me – You guys are really starting something huge and I appreciate everything you both are doing for the dance community and gloving community."
WINNING PERFORMANCE
To keep up with Christian you can check him out at
http://www.youtube.com/user/Lostintrails
JOIN STAGEME NOW FOR MORE GREAT CONTEST