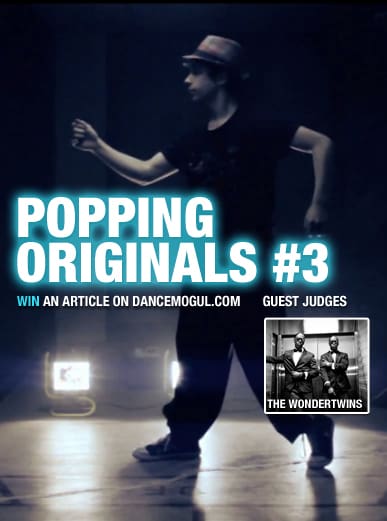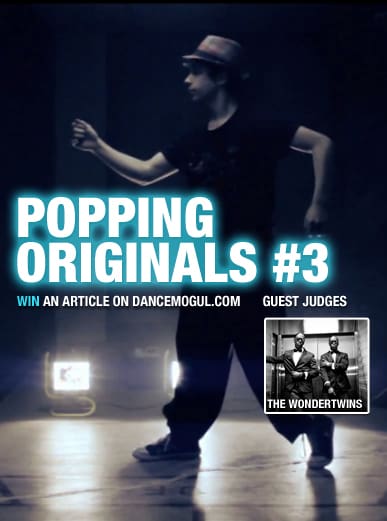 StageMe and Dance Mogul Magazine are proud to announce the Judges Pick winner of the POPPING ORIGINALS #3 Contest.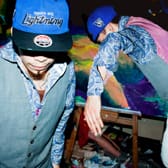 J-Dem from Buenos Aires Argentina has been dancing for 8 years and his styles of dance are popping, hip hop, house, dancehall, krump, afro, freestyle, and experimental.
We had a chance to catch up with J-Dem and here is what he had to say about his recent opportunity.
"For the last 8 years, I have learned techniques from many styles of dance. I have started to merge and create something all of my own. In each dance style that you dance, always try to maintain an identity from the technique applied. I started dancing from a very young age. In our family home, I heard lots of music- old school funk and rap such as Pappa Rouch, Coolio, James Brown, Break Machine among other artists from this, I learned how to dance. I dance from the heart, and all I want is to be a respected dancer from the top. My vision is a bit wide, but I care very much that artists today are recognized. Another one of my personal dreams is to travel more, to other countries and share my art with other dancers. I want to evolve more in my dancing and continue competing. Many thanks to StageMe and Dance Mogul Magazine who help me promote who I am. Much respect to the judges. There is always something more to learn, and this is a real opportunity for me. THANKS FOR A MORE OPEN PLATFORM FOR ARTISTS IN THE WORLD! GO ARGENTINA!"
Judges: The Wondertwins
"Yea J-Dem. We was feeling that. You picked the right track for your style. Funky! Poppin the entire body sounds easy but it's not. Loved that you stayed in the groove!"
"J-dem, dope showcase. You were hittin that Kick and Snare properly and moving inside the groove. The light effect was cool as well but don't hide your poppin skills. Dope brother J-dem"
WINNING PERFORMANCE:

To keep up with J-Dem you can check him out at:
http://www.youtube.com/user/24121990jdem
https://www.facebook.com/JDEM2412
JOIN STAGEME NOW NOW FOR MORE GREAT CONTEST