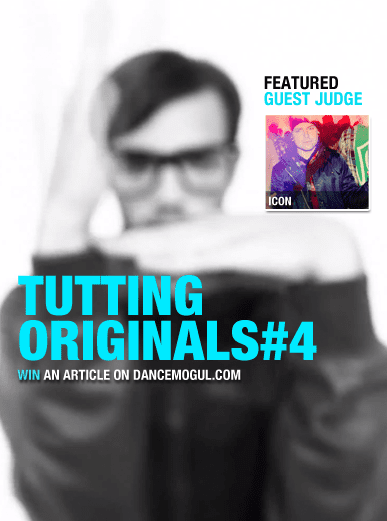 StageMe and Dance Mogul Magazine are proud to announce the People's Choice winner of the TUTTING ORIGINALS #4 | Dance Video Contest.
Mike is from Biloxi, Mississippi. he has been dancing for over 5 years and his styles of  dance are Popping, Tutting, Waving, Animation, Robot, Slow Motion.
We had a chance to catch up with Mike and here is what he had to say about his recent opportunity.
"I started dancing with the guidance from a Russian dancer/performer/artist named Vadim Savenkov (look him up, he's crazy dope). Throughout the years, I travelled around hitting cyphers and taking workshops and getting help/advice from countless poppers such as Popula, Pandora, Chuco and countless others.
My goals are mainly to make an impact innovating with a unique twist – and to continue cypher/battling everybodyJ.
I can't explain why I dance – music or not, it just happens. I love to battle.
The StageMe Experience was fun. I mainly entered for feedback and critique from Icon. Icon is one of the dopest tutters/finger tutters I've seen PERIOD. There's no awkwardness when he blends styles together. It just flows. So it's only fitting to have him as a judge for the tutting contest.
Testris or Geometric would also be incredible.
Thanks to StageMe and Dance Mogul Magazine for this opportunity – it's all pretty new but interesting! "
Judges Comments:
Mike had originality he was dancing to the music, he went all the way to the ground with his tuts and used inward, outward angles. He even did finger tutting. And it was unique. – Icon
WINNING PERFORMANCE

To keep up with Mike you can check them out at:
http://www.youtube.com/user/sokento
JOIN STAGEME NOW NOW FOR MORE GREAT CONTEST