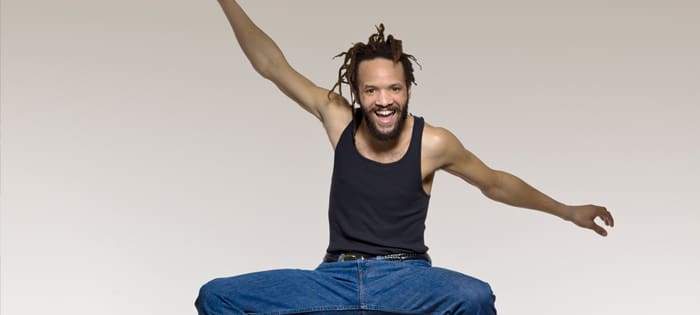 Dance Mogul Magazine had the honor to catch up with the Legendary Savion Glover to cover topics like his longevity and his highly anticipated show at the Brooklyn Center of Performing Arts "STepZ". Make sure you check out "STepz" Nov 2. http://tickets.brooklyncenter.com/eventperformances.asp?evt=38
Dance Mogul: Growing up, I always heard you performing for the youth, whether it was at someone's school or event. Is that important to you?
Savion Glover: Yes, this art form is for everyone, old and young, but I believe it is very important that as many young people get to see it and experience it as possible so they can be aware of the humble beginnings and what success looks like in the art form in case they are interested in it.
Dance Mogul: How did you go from opportunities like Sesame Street to Hollywood movies and music videos?
Savion Glover: I started to get a lot of requests. A lot of my appearances and performances have been by request. I've been blessed to be apart of an art form that is in demand. I'm happy to have been in that position and still be in that position.
Dance Mogul: What are your thoughts on the history of "tap" as far as Bill Bojangles Robinson, The Nicholas Brothers, The Berry Brothers, and The Hines Brothers?
Savion Glover: These are all great and wonderful contributors that we have had in the art form. Without them, there would be no me. I pay tribute to them and their legacies every time I dance, perform and even during my daily course of life. Anyone claiming to be a tap dancer should know there would be no us without them.

Dance Mogul: What do you contribute to your longevity and clean image?
Savion Glover: Besides my maturity and me realizing that I'm in the public eye, this is God's journey for me, and I'm just along for the ride.
Dance Mogul: What are you up to now as far as the Brooklyn Center of Performing Arts?
Savion Glover: Stepz! This is one of our commercial efforts to get people to enjoy the dance. It's basically a dance concert. What we have included is a tribute to any tap dancers that have used stairs or risers. So now, Marshall Davis and I are presenting our energy on these stairs. It's our way of reminding people of Bojangles and The Nicholas Brothers, and we are just paying tribute to them through our energy on the stairs. Overall it's a great concert with music that has been inspiring to me and helped the progression of our world featuring the likes of John Coltrane, Stevie Wonder, Prince on down to Shostakovich.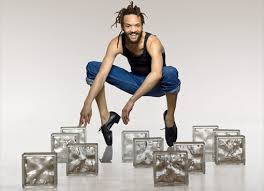 Dance Mogul: Do you feel that it is necessary to have an African American owned magazine that is committed to documenting the history of African American Dance properly?
Savion Glover: It's always important to have our own, to document everything that we do so it can be preserved in the proper hands. A lot of times when we give other people a chance to write our history, that's exactly what they do. They re-write our history. So it's very important to have those that witness it and that are close to the heritage of these art forms to write about it.