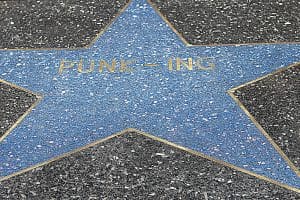 When this Style Had No [email protected] N Highland Blvd Hollywood CA
Before "It" had a Name, Before " The BullShot " On La Brea – Now PLAZA, Before The Movie "Car Wash " released October 22,  1976, Before Vickie Sue Robinson " Turn the Beat Around" Also Released in 1976!  (FYI those Whacking, Waacking, Waack, or However You Spell it! arms All YouAll Are Doing and Re-Doing and ReNewing lol Were Given Birth because of That SONG) and Before GinosII
[PUNK-ING]+Description( WHacking) now Spelled many Ways.
Using the ENTIRE BODY and Space as a Tool to Express Inner Self Dialog ..And! The Music/Sound was "Only" a Score/Soundtrack to the Silent Movies we were Creating, Moving Pictures.
-DJ @ ParadiseBallRoom-Danny
-Punks Then-Andrew, Arthur, Billy-Star,
China-Doll, Lonnie, Manoel, Michael-Angelo, Tommy..and Tinker.PUNK/Artist/Athlete
Viktor[MANOEL]