L

ast week, New Jersey Department of Education Paula Bloom, Executive Director of the Division of Field Services, attended a Jersey Club assembly at Highland Park Public Schools. Jersey Club pairs dance and music together to demonstrate teamwork to students. Dance Mogul Magazine #BlackHistoryMonth
---
Dance Mogul Exclusive Interview…
---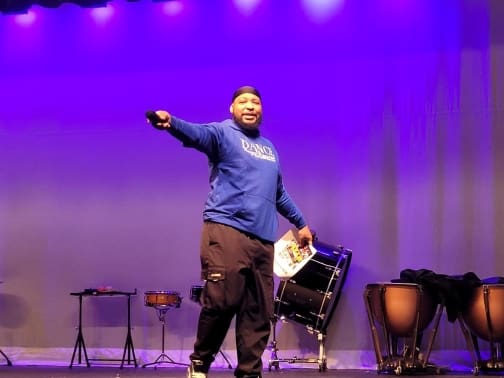 Dance Mogul Magazine Co-Founder Anthony Harris has been making rounds throughout New Jersey, Pennsylvania, and other states since the year started. As students settled with the idea of being back to school since covid, they were ready for something new. Schools are looking for new ways to inspire the students to welcome them back. Highland Park school Principle Caitlin Brady contacted Anthony and invited him to share in their Black History Month celebration.  The evening began with an outstanding performance by the school choir and the school band, followed by Anthony and a team of dancers led by WIZ, who danced to some of the latest dance songs out today.  The students were asked to come up on stage to show off some of their dance skills for cash prizes, and of course, they did not hesitate. Anthony also shared information about some great black leaders that are not mentioned as often as they should be. Overall the experience was great for all in attendance; after the event, Anthony and the dancer got a chance to meet Paula Bloom, Executive Director of the Division of Field Services, who congratulated them on their performance.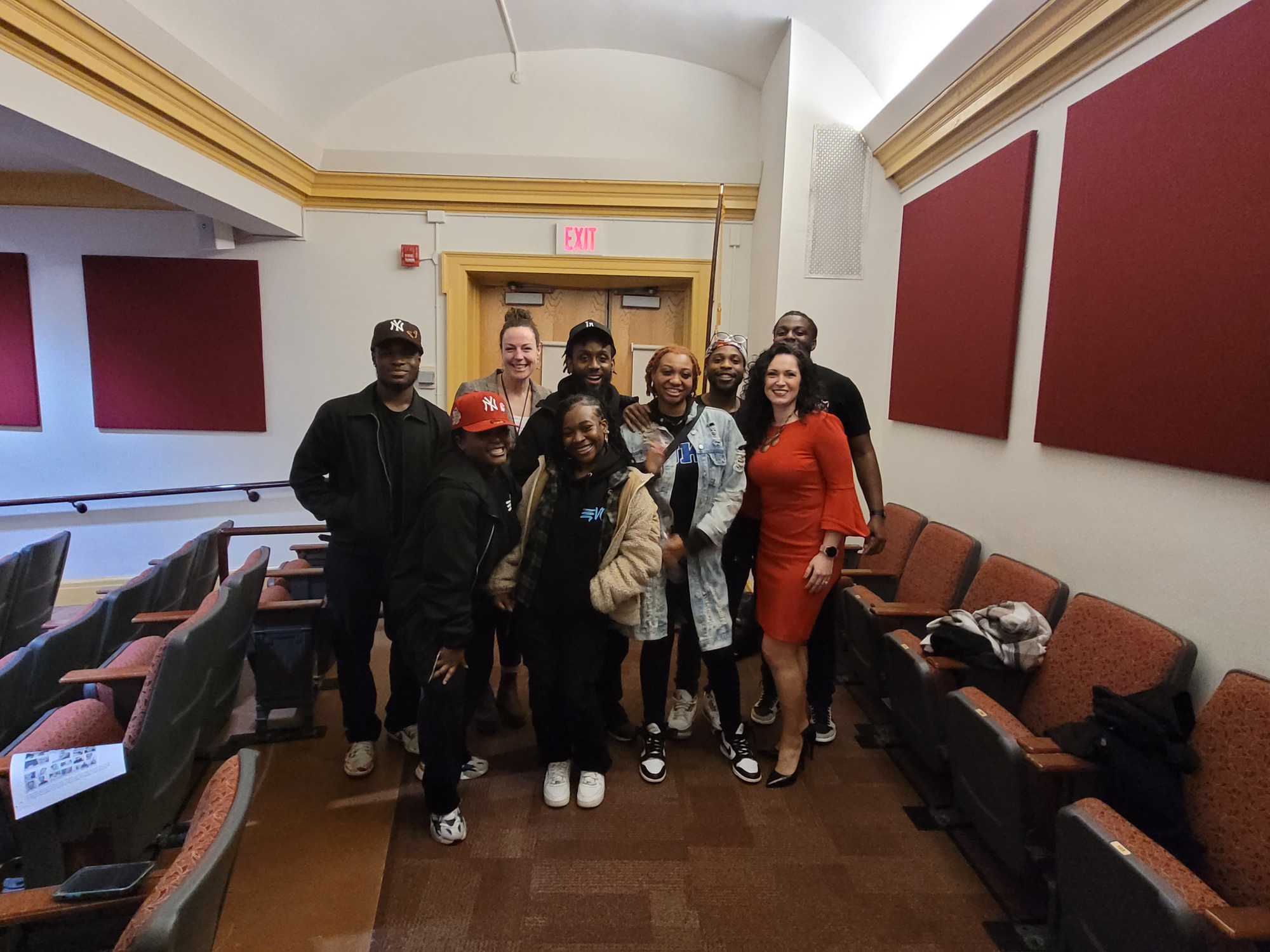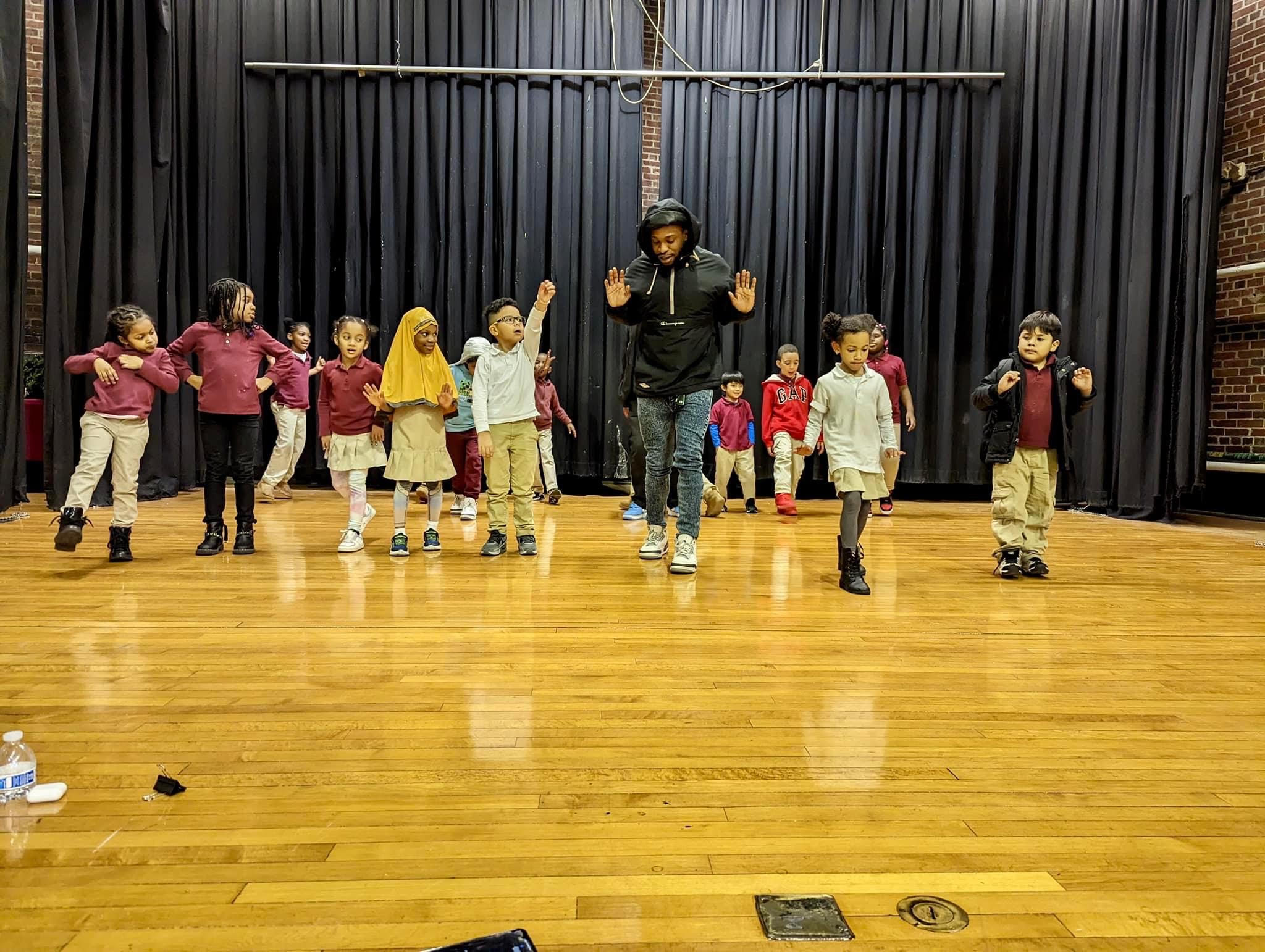 The B.F.A.M (Brothers From Another Mother) assembly highlights the current popularity of the Jersey Club and my Brothers and my initial contributions to the Jersey Club culture 20 years ago,
Jersey Club is a raw high energy, cultivated by the youth of Newark, New Jersey. It has over 20 years of success with music and dance.
The dancing was cultivated by "The Brick City Dancers" and "EnVy Dance Group." The dance style features local party dances like the Percolator, Lock it Up/ Stolen Car, One Leg Get Back, Rock Ya Hips, and intricate choreography from the local dancers and dance teams/groups. The music side has been cultivated by the Legendary DJ Tameil and the Super Group of Producers, "The Brick Bandits." The power of Jersey Club is currently being displayed by famous music artists today, like Drake, Lil Uzi Vert, and Coileray, to name a few. Your presenter, Anthony "Solo"  Harris, was a part of the Legendary EnVy dance group and is considered a Jersey Club Historian. With his 20 years of experience In collaboration with the current youth pushing the Jersey Club Culture forward, they are equipped to show the youth the power of unity, networking, and how working together with your fellow brothers and sisters can achieve greatness while having fun.
In addition to that, every year during black history month, the youth hear about the same people and the same accomplishments. We specialize in showing the youth new people and new accomplishments to aspire to. We will always be grateful for the shoulders that we stand on. Times are constantly changing, and so should we. If you're interested in having us speak and empower your youth, you can contact me at…. [email protected]
"Assemblies can be done anytime during the school year, during school hours, or for after-school programs."