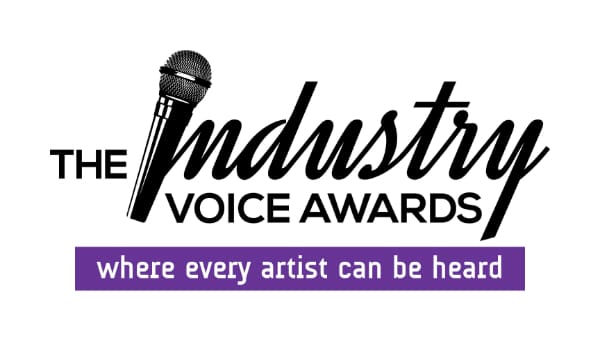 Dance Mogul Magazine had the honor to chat with the Creator of The Industry Voice Aliya Perry, we are always searching for the individuals in the dance community and industry who are living their life selflessly through dance and showcasing what it means to be a true Dance Mogul. Aliya Perry is another example of a Female Dance Mogul that has empowered herself to help uplift others.We pride ourselves in finding individuals that are living their dreams and have found ways to help others at the same time.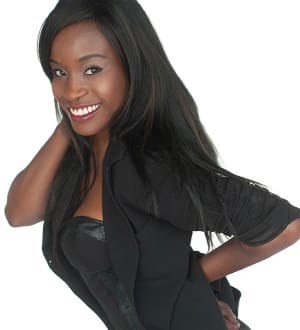 Dance Mogul: What made you start the Industry Voice Awards?
Aliya Perry: TIV began in November 2009 as an email newsletter to family and friends. I was an aspiring professional dancer signed to BLOC talent agency in LA. I lived the hustle of auditions, cattle calls, type casting, and feeling like a needle in a haystack. Unless you were on TV, in a music video or movie, you weren't noticed as important. You weren't recognized. There is so many people working and nobody knew about it. So started to share my experiences. I had an outlet to share 25% about my journey and 75% about everything else. Word caught on and people could relate. Now I've embraced my calling for entertainment event planning. with my passion for dance.
In 2011, I thought: "How cool would it be to award people for their work without it being the one chance to win an Emmy Award?" My family is in the award business, so went ahead and created the show with help of numerous network contacts.

Dance Mogul: Why do you feel it has taken the industry and general public to recognize dance as a true profession that deserves as much recognition as any other field in the entertainment industry?
Aliya Perry: Dance has become a fad and stepped away from being an art. When was the last time a legend was made like Fred Astaire, Gene Kelly or Alvin Ailey?
Our generation has it super easy. Today an artist can become famous simply through Youtube.com, and/or a reality dance competitions. However, only a lucky few WON'T fade away when the hype wears off.
If we focus on the art first, I believe dance will be the star.
"You have to make them see it through YOUR eyes."
-A Time To Kill
This is what motivated me!! Recognizing dance as an art again, but with a Hollywood twist.
Next to Dancing With The Stars or So You Think You Can Dance, dance isn't treated at the forefront. I've worked the Grammys, Golden Globes, Twilight Breaking Dawn 2 & Hangover 3 movie premiere and Trevor LIVE Project. I've met numerous celebs, and unless the dance industry is glorified in this same light, nobody will pay attention.
So 3 years later, my vision has finally truly taken flight.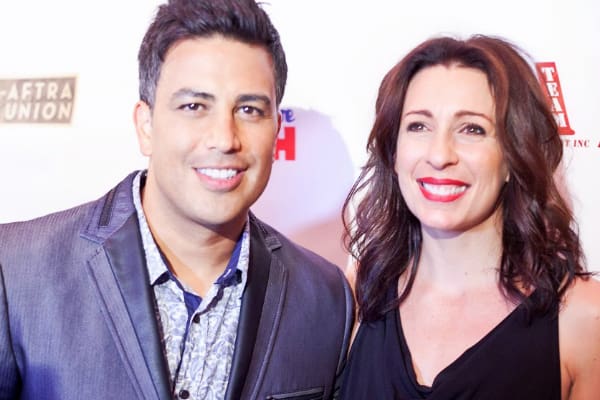 Dance Mogul: Tell us about this years awards ceremony?
Aliya Perry: It was incredible! The evening was full of red carpet celebs, show stopping performances and accolades. Every year more forces are coming out. This year TIV Award presenters include: Paul Kirkland (The Dance Scene), Sharna Burgess (DWTS), Allison Holker (SYTYCD) Stephen tWitch Boss (SYTYCD/ Ellen), and Robert Hoffman (Step Up 2/ You Got Served). We also had musical guest performance by Dawn Richard from Danity Kane.
Dance Mogul: What are your future goals for the Industry Voice Awards?
Aliya Perry: I dream for dance to be at the Staples center! Where every artists can be heard and dance will be respected by all as an art again.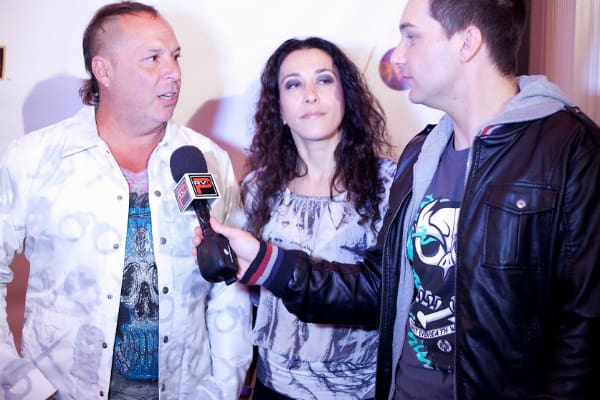 Dance Mogul: Do you feel it's important that we empower the next generation of dancers and entertainers with the information that we all have now?
Aliya Perry: YES! Working on a TIV college tour to educate, train and help dancers with their goals. If I knew then, what I know now, UGH! Aspiring dancers need realness, not the facade. That is what ultimately will empower artists. They will have an advantage, because they have a clear account of what to expect. Instead of the fantasy.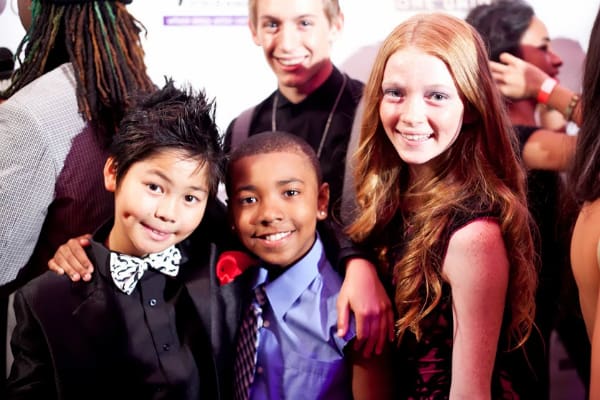 Dance Mogul: Do you feel a publication like Dance Mogul Magazine is needed to help assist entities like the Industry Voice Awards and others with helping to give dancers a voice?
Aliya Perry: YES! More dance publications are coming out everyday. Sandra Colton (Dance TracK Magazine) is one of the newest. There is also Danceplug, Pacific Rim, DanceON and more. Each of them are different in their own way.Thank you for spreading our voices.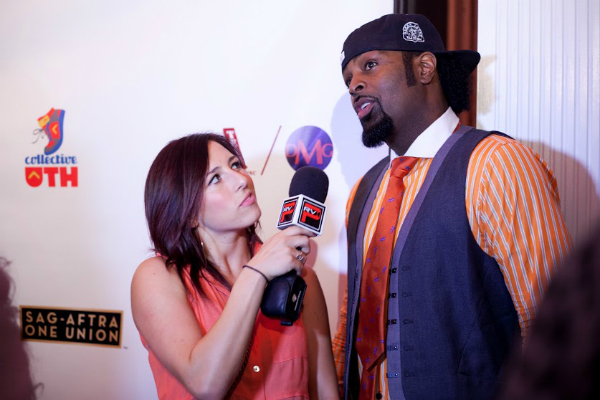 Dance Mogul: Is there anyone you would like to thank, friends, family, sponsors?
Aliya Perry: OMG so many! Thank you to Andye Jamison, Kelsey Nagie, Loui Pacheco, Andrea Jasper, Bobby Jones, and more for being the best TIV Awards team ever. Just proves where pure determination gets you.
Also thank you to agents, dancers, choreographers, studios, Boulevard 3, Dawn Richard and many more. Just huge hugs to anyone who played a part on manifesting this amazing night. Especially TITLE SPONSORS: Sag-Aftra, CollectiveUth, A-Team Entertainment/DMB and Go 2 Talent Agency
This is cliche, but seriously never let anyone (or money) convince you that you CAN'T do something! There is always a way. Find it!
TIV Photo Credits:Lindsay Rosenberg and
Sthanlee B. Mirador
Video Credits:Totally Lexi and Pacific Rim