---
Dance Mogul

Magazine Exclusive… 
---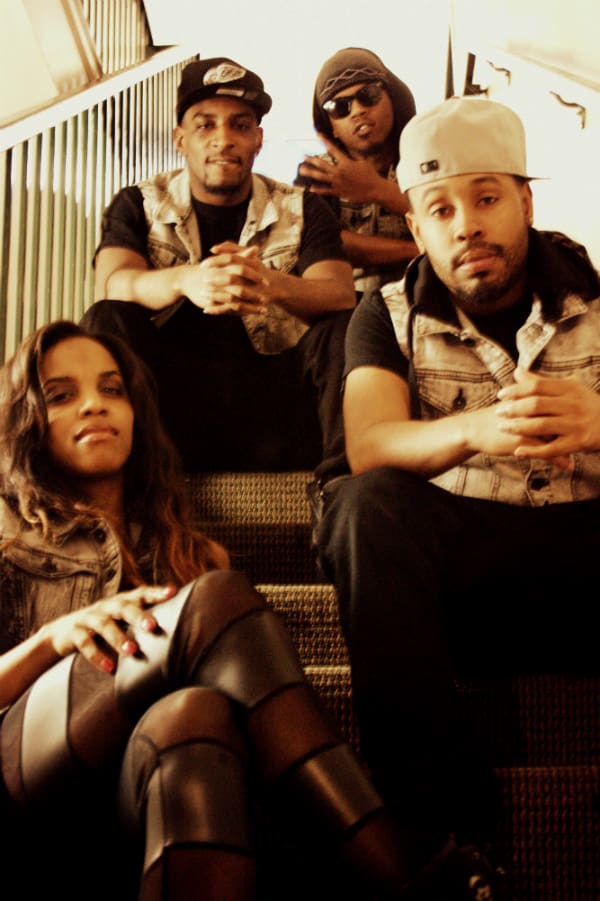 The League was created in 2009 by seven individuals who had a common love for Detroit's signature style of footwork, Jit.  Their goal was to plant Jit into the mainstream world.  Their very first showcase was in late 2009 with Wala Cam at the War Zone in Chicago.  The group soon broke up after that very same trip to Chicago, came together to audition for a tour, and then soon dismantled again. Three of the members continued on the name doing various shows and festivals around the state.  By early 2012 new members were added, bringing the total to five.  As a set of five, they were able to showcase Jit to the sports world as NBA dancers.  Now, they stand today as a group of four – Michael Manson, James Broxton, Brian Scales, and Gabrielle McLeod.  They have stuck together through trials and tribulations such as: having no real practice facility, cars breaking down, and overcoming the daily struggles of living in a place where it's easy to go down the wrong path.  One thing keeps them going and pushes them to become better people is DANCE. After Wala Cam in 2009, The League began seeking out different places to showcase their talent.  They have danced for the Next Bash Tour, which took place in 2010 and rewarded students who performed well academically by providing them with a mini-concert.  That same year we participated in Detroit's Ribs and Soul Festival. They also took part in Inkster's summer fest, which doubled as a "Stop the Violence" rally.  In between that time, members taught at juvenile facilities and to elementary school students.  In late 2011, group members Michael Manson and James Broxton auditioned for the new hip-hop team that was being introduced by the NBA's Detroit Pistons.  As soon as Jit was introduced on the floor, team directors wanted to see more. By the time 2012 hit, The League as a whole were members of the Detroit Pistons D-Town Dancers.  We've been blessed to be able to grace the floor with the likes of Flo'Rida, Bell Biv Devoe, Bobby Brown, Mc Hammer, Jay Sean, Morris Day, T-Pain, Salt N' Pepa, 112, and Robyn S. In the offseason,
They participated in Michigan's all-styles dance extravaganza "Motor City Movement", as well as supporting our four-legged friends by participating in the Mega March for Animals put on by the Michigan Humane Society.  Throughout the 2012-2013 basketball season, they have done anti-bullying events, a Thanksgiving harvest event giving back to the less fortunate, and a Breast Cancer awareness program.  As of April 2013, they are going to conclude our second season as members of the Detroit Pistons premiere hip-hop squad.  Going into the offseason, they plan on diving into more projects while making sure they work hard at perfecting their craft.  Dance is what brought them all together and as one, they hope to make each other's dreams come true.  DanceMogulMagazine is honored to present voices that can speak directly to the youth about struggle and let them know that there is a light at the end of struggle. Most outcomes are based upon the information and images that we have received throughout life. Dance Mogul Magazine will continue to present individuals like The League Dance Group to help assist with putting positive images and voices in rotation.
Dance Mogul: Give us some background on the Detroit dance scene and take us on a journey of the dance style Jit?
The League: Detroit's dance scene at the moment isn't that big, but we appreciate each other very much.  You have dancers doing the city's home-style, Jit, and others who are choreography heads.  There is no division among styles and we work together as one.  We are also influenced by other areas, such as New York and Los Angeles.  We take on some of their styles and incorporate our own Detroit flavor.
The League: Now, let's speak on the footwork style know as Jit.   Jit started in 1975 on Detroit's East Side.  The style was big in the mid-'70s until about 2003.  Throughout that time you had big groups such as Madd Dancers, Dreamteam, and the Unstoppables.  The style that we do now is heavily influenced by these groups, as they paved the way for Jitters.  It started to die down after 2003 due to DJ's not making any new "Jit mixes", nor were they played regularly in clubs or on the radio anymore.  The DJ's were the driving force that kept the dance going, so without them, it kind of fizzled.  Nowadays, Jit is looked at as "old" or "played out".   That's why we are really adamant about keeping the dance alive and bringing it to the forefront.  As of today, you have a handful of Jit groups still trying to keep the culture going.  Along with us, there is X-Menn, Run Jit, and LeJit.  All of these groups are carrying on the legacy of Jit in their own respective ways.  All of us have one common goal – to keep Detroit's trademark dance alive.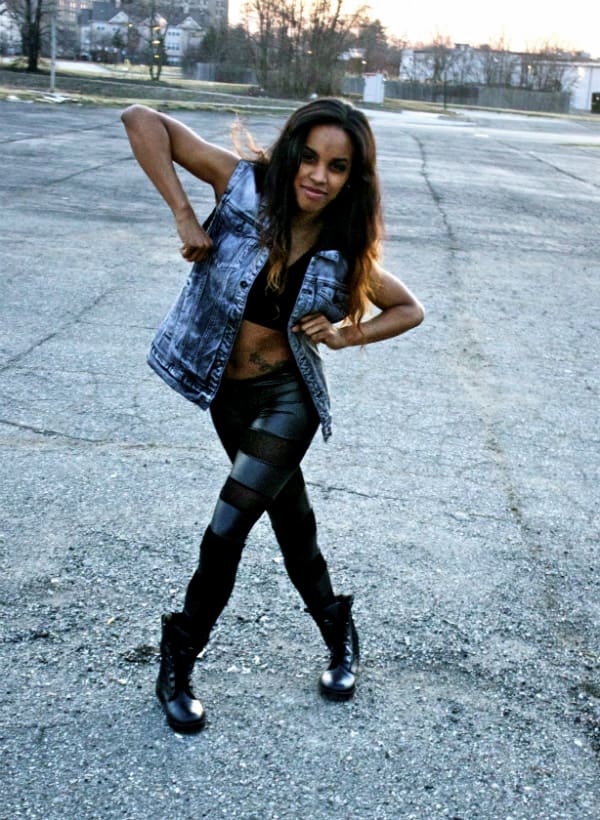 Dance Mogul: Are your parents supportive of your passion for the arts?
The League: YES!  All of our parents are very supportive of our passion for dance.
Mike:  My mom thinks I'm the greatest thing walking.  She's a very encouraging person and my number one supporter.  She wants the best for me and always tells me my worth.  She says, "I'm a bird, and I'm meant to fly."
James:  Yes, they are very supportive.  My parents want me to do anything that will keep me out of trouble.  We don't stay in the same state, so they trust me to make the right choices while I'm out here by myself.
Brian:  My mom definitely supports me.  She has been watching me every step of the way and she's always rooting for my group and I's progression.  She lets me know the truth about any performance and I definitely appreciate that.
Gabby – My parents hate dance!  Just kidding, they are very supportive.  From putting me in dance classes when I was younger to coming to support me at Pistons games now, they've been there throughout this whole journey.  I know they want me to be happy and if dance is what's going to make that happen for me, they are all for it.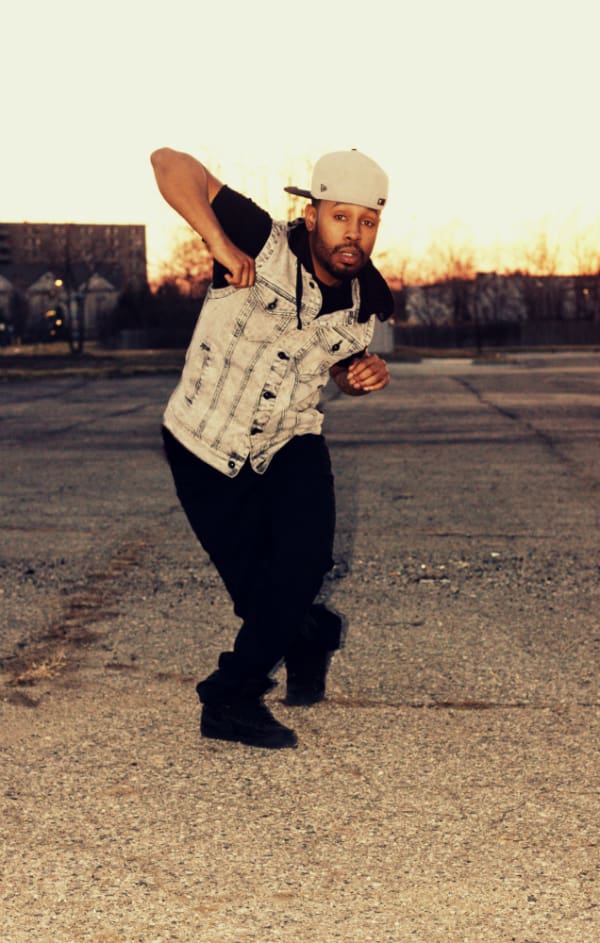 Dance Mogul: You have participated in community events and celebrity performances, what have been some of your favorite moments?
Mike – Mine had to be performing with MC Hammer.  I admired him growing up, and he influenced me as a dancer.  It was very fun because he brought his amazing dancers with him, so it was like a battle of which crew could get down better during the show.  At the end of the day, it ended up being an amazing show and an amazing experience.
James – My favorite had to be when Shelia E. came to perform in one of our halftime shows.  She brought great energy and also had us improving throughout, which was very cool for me.
Brian – I agree with James, Shelia E. was my favorite too.  I was able to escort her around the floor during her set, which was amazing.  My hat also came off during my solo, and somehow I was able to do a dance move to catch it midair right on beat.  So, that was a personal plus for me. (Laughs)
Gabby – My favorite moment was actually the anti-bullying event we did late last year.  When they introduced us the kids went crazy, which gave me so much energy.  They looked at us like rock stars, and that was an awesome feeling that I'll never forget.  We were also able to give back and perform for a good cause, so that's always a great bonus.  I'm also very grateful and appreciative to have the opportunity to dance with all the artists that come to perform at games.
The League: As a whole, we all really enjoyed participating in last year's "Motor City Movement".   That gave us a chance to really showcase our signature style and put Jit out there to anyone in the dance scene who hadn't been exposed to it yet.  We were surrounded by dancers from all different types of backgrounds, so it was pretty cool for all of us to come together and enjoy each other's styles.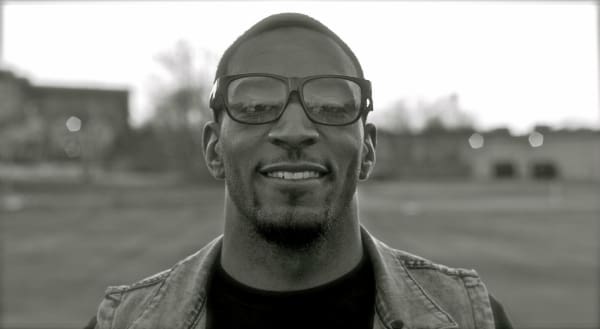 Dance Mogul: What is it like dancing for the Detroit Pistons in front of that many people all the time?
The League: It's great, to say the least.  Dancing for the Pistons is one of the biggest things dance wise in Michigan's scene.  This experience really taught us how to perform and how to connect with the crowd at all times.  We love the fans and enjoy being able to provide them with good entertainment on game nights.  We are very thankful to be able to perform in front of thousands of people throughout the season.  This is an experience we will never forget.
Dance Mogul: What advice would you give to the youth of Detroit that wanted to dance professionally?
The League: Our advice to the youth is for them to not be discouraged by how big the dance scene is out here.  We live in a blue-collar state, so the arts kind of take a back seat.  You can't let that deter you from doing what you love.  Remember that you're dancing because it's your passion.  Try to soak in much as you can, there's always something that you can learn and improve on.  Continue to work hard on your craft, and you will definitely see results.  When it comes to dancing, you have to be patient because nothing happens overnight.  It takes hard work and dedication.  If you keep all in this mind there's no reason that you can't achieve your dreams.
Dance Mogul: How have your trials and tribulations built you for future success?
The League: We've had so many things happen to us, where do we begin?  Everything we have been through has definitely made us a stronger unit and taught us perseverance.  We learned that people can come and go, so numbers don't matter.  What matters is that you've made if far with passionate people who possess the same work ethic as you.  We're dancers, so of course, we've been faced with rejection and criticism along this journey.  That taught us to have thick skin and even take some of your naysayer's advice.  Remember, there is a thing called good criticism.  The things we have dealt with has brought us closer together and allowed us to develop trust for each other.  Whenever you're on the floor, chemistry and trust are two very important things.  So, I think that allows us to move cohesively as a unit which is a major part of what will make us successful.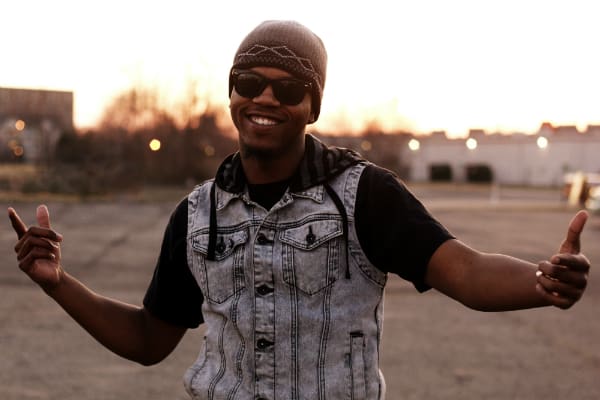 Dance Mogul: What would you like to accomplish in the next 5 years?
The League: Our main goals are to get people around the world to respect Jit as a genre of dance and to influence the youth in a positive way.  Anything else after that is an added bonus.
Dance Mogul: Do you think Dance Mogul Magazine is needed, so the youth can have a socially responsible platform to display their talent and let their voice be heard?
The League: Most definitely!  Especially growing up in today's world, a lot of kids need to "see it to believe it".  Your magazine gives them a chance to do that exact thing.  It also gives them something to look forward to and push for.  At any given time an aspiring dancer can be looking at Dance Mogul Magazine and put in the extra work because they want to see themselves on the very same pages that they're looking at.
Dance Mogul: Is there anyone you guys would like to thank for helping you on your journey?
The League: Yes, yes, and yes.  First and foremost, we'd like to thank God.  Without him, none of this would be possible, and he gives us the strength to carry on every single day.  We also would like to thank our parents for keeping us focused and letting us live out our passion.  Also, we would like to send a big thank you to Ken Jimenez, Harlan Hendrickson, and the whole Pistons organization.  They've given us a platform to live out our dreams and gave an inner-city dance a chance to be seen by thousands of people.  We can't forget about the Hardcore Detroit crew, they've been a major staple in Michigan's dance scene for many years and they have definitely helped us along the way.  Finally, we'd like to thank our city for standing behind us and showing us support in all that we do.  We are very thankful for the many people in our lives who have aided us along this journey.